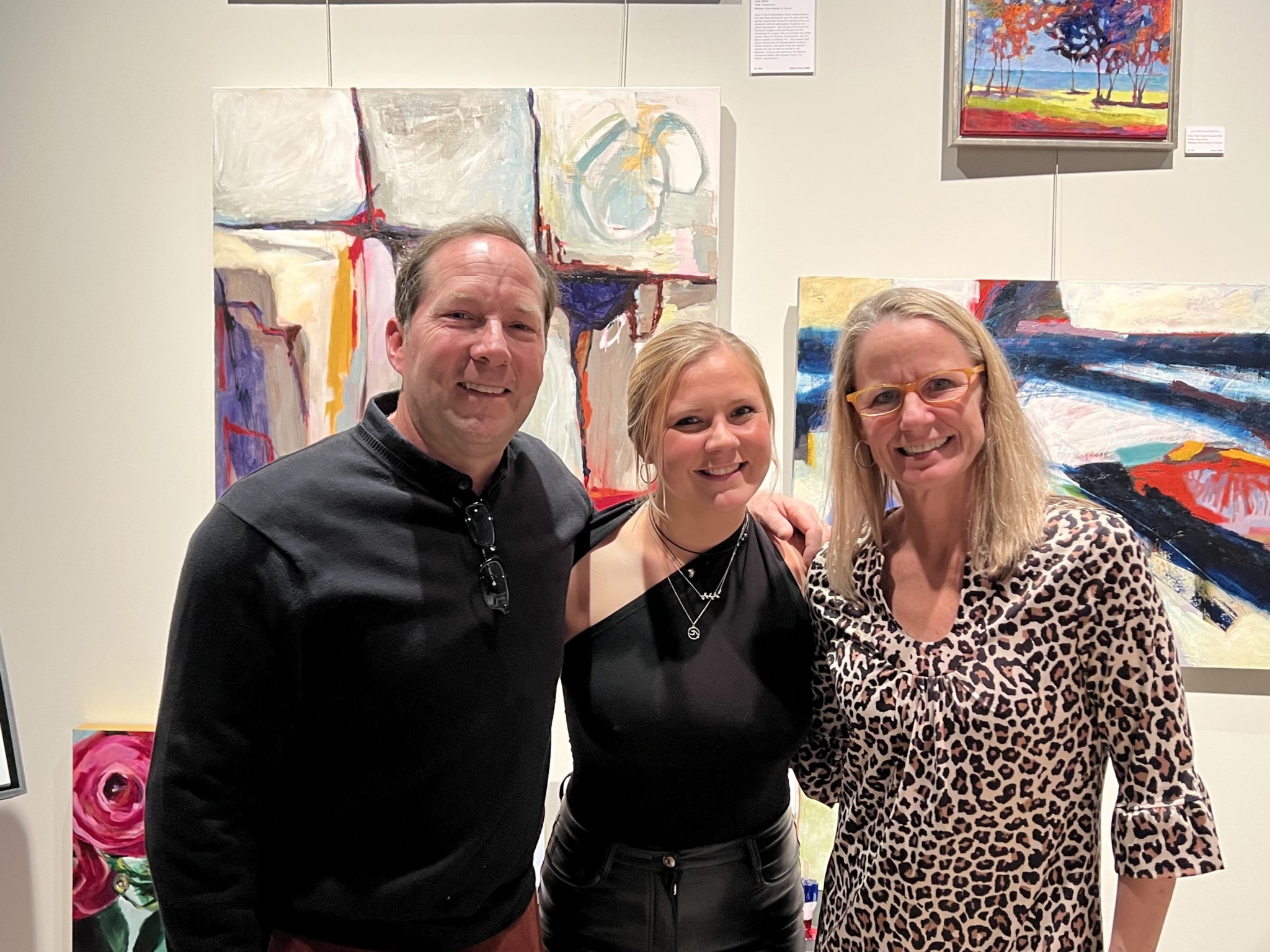 ALEXANDRIA SOUTH – Alexandria natives Jim and Carrie Garland open Nepenthe Gallery, 7918 Fort Hunt Road, bringing art from around the world to the historic Hollin Hall Shopping Center in the Fort Hunt section of Alexandria.
The gallery is named after the Greek term for "a place of no sorrow".  According to Carrie, " Our family has treasured this term for decades." The Garlands hope their gallery will be somewhat of a retreat for people, as well as a place for the community to gather.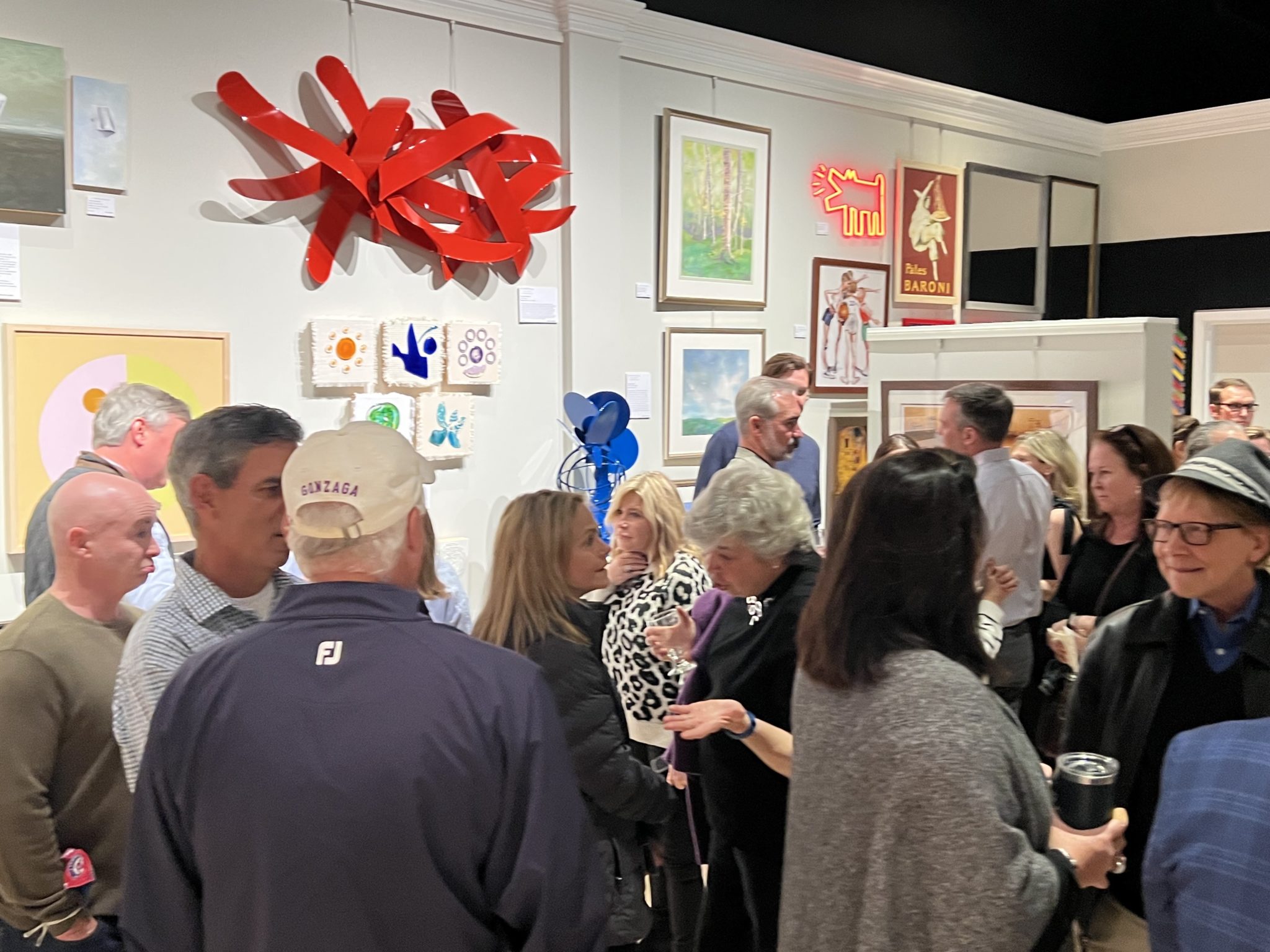 Many varieties of art will be displayed such as oil and acrylic paintings, watercolors, photographs, glass art and sculptures. Iconic prints, neon images and hand-crafted objects will also be shown. The art gallery will feature local artists as well as art from other parts of the United States and around the world.
Each month a masterpiece work from the owners' family collection of 19th century American art will be on display and talks will be offered featuring those pieces.  Artists include Thomas Sully, Alfred Bircher, John Sloan and Edward Potthast. An oil painting, Les Regates by Theodore Earl Butler, an American Impressionist painter and protégé and son-in-law of Claude Monet is the first featured masterpiece from the Owens Foundation.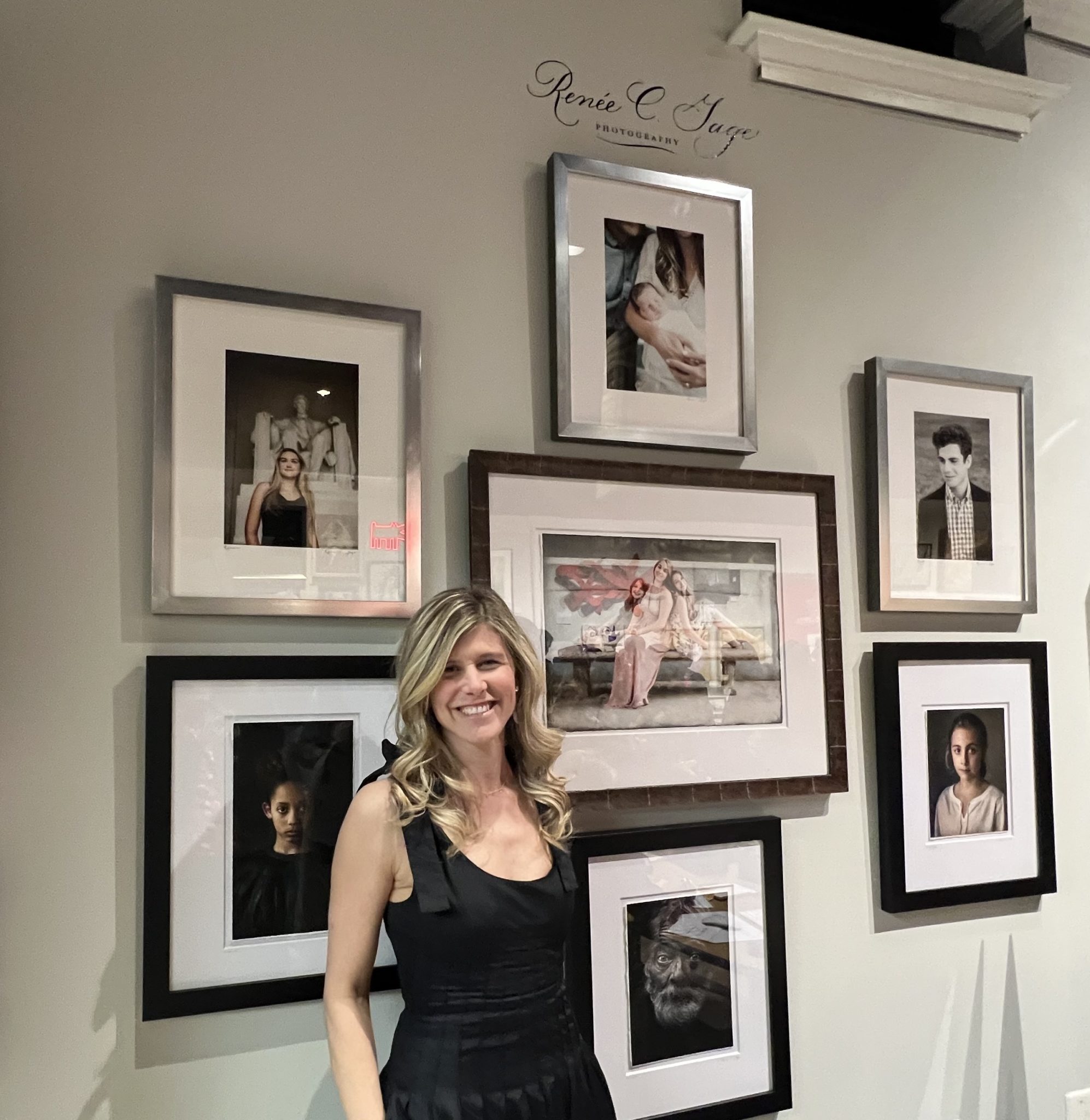 The photography studio of local Master Photographer Renée C. Gage will also be inside the Nepenthe Gallery. Gage specializes in capturing families, children, expectant mothers, and professionals. This past January the Professional Photographers of America awarded her a Photographic Craftsman Degree.  Gage has earned many prestigious awards to include "Best Portrait of a Child" from the Virginia Professional Photographers Associate and "Ascend" was named Top 50 Portraits of a Child in the United States.
Gage is thrilled to be a part of the Nepenthe Gallery. She will continue to offer her signature location sessions, but she is excited to be a part of the energy of emerging and established artists. She says, "You could scoop this gallery up and drop it in DC, but the point is to have it in our little neighborhood."
Within the space is also a custom frame shop offering a vast variety of custom frames and mirrors. And every Thursday evening from 6:00 p.m. to 7:30 p.m. Nepenthe will host an ART+WINE+CHEESE event highlighting different artists, experts and genres.
Nepenthe Gallery is located at 7918 Fort Hunt Road. Hours are 11:00 a.m. to 6:00 p.m. Tuesday through Saturday and by appointment. Every Thursday from 6:00 p.m. to 7:30 p.m. is ART+WINE+CHEESE. For more information visit www.nepenthegallery.com.
MORE: Award-winning River Bend Restaurant in Hollin Hall Celebrates Anniversary