Nonprofit News
Alexandria Tutoring Consortium Awarded $16K Grant From AT&T To Help Students Learn To Read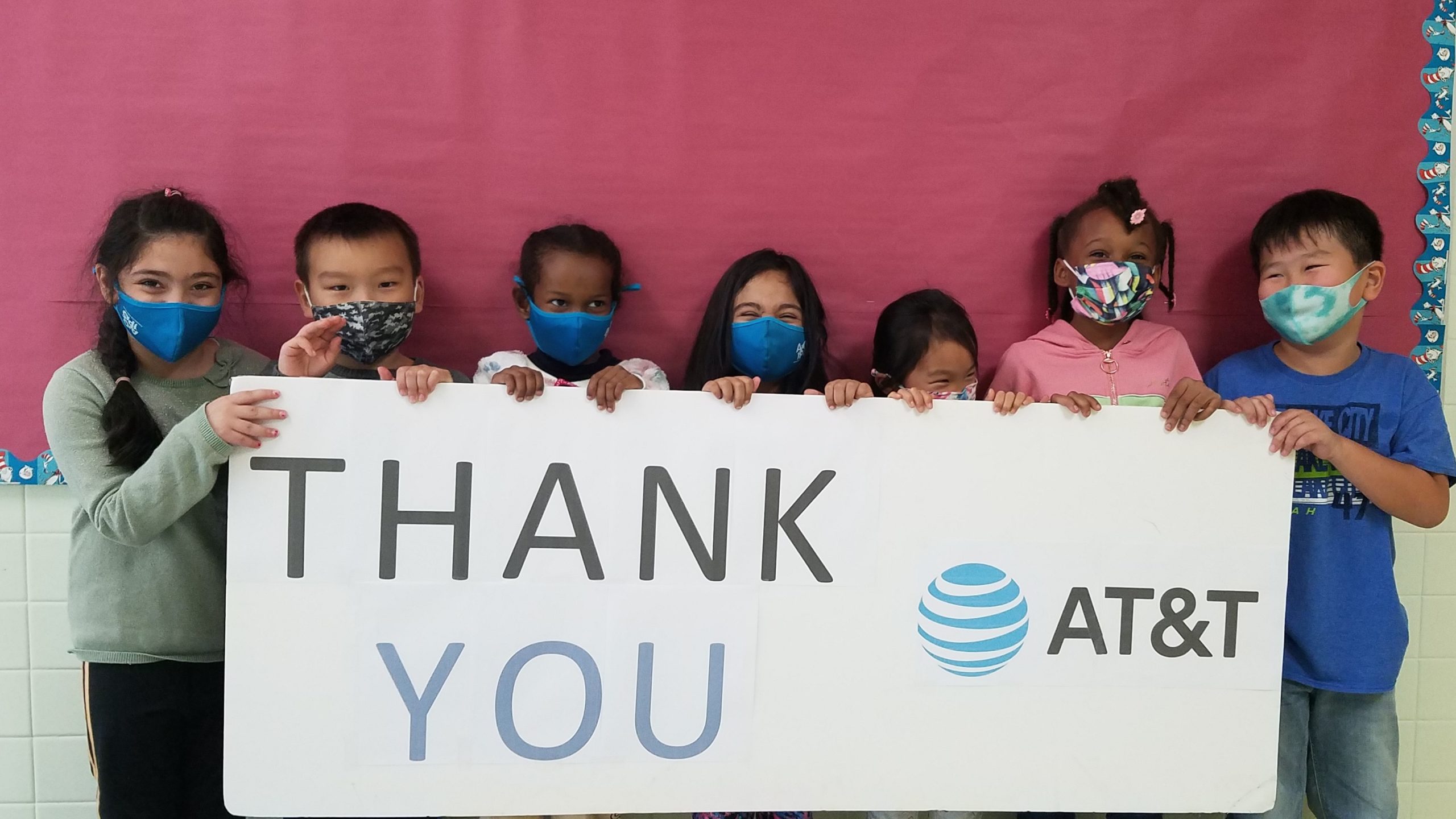 ALEXANDRIA, VA – The Alexandria Tutoring Consortium (ATC) has reason to celebrate. The nonprofit program, which helps the youngest students enrolled in Alexandria's public schools learn to read, is the recipient of a $16,000 grant from the AT&T Foundation. The gift will fund ATC's Book Buddies programs at John Adams Elementary and Ferdinand T. Day Elementary.
"After a year and a half of interrupted learning, we're seeing more demand for reading tutoring than ever before," said ATC Executive Director Lisa Jacobs. "We're trying to help more kids this year, and it's donations by community supporters like the AT&T Foundation that put us in a position to run our programming now through May. We could not be more grateful for this investment in Alexandria's children."
ATC matches volunteers with kindergartners or first-graders who are having difficulty with reading skills. Twice a week each student meets a volunteer to improve his or her ability. The sessions are guided by specially designed lessons that target reading gaps.
Began by Rev. Gary Charles, Judge Steve Rideout, and former Alexandria City Public Schools (ACPS) Superintendent Dr. Herbert Beg, the ATC is the result of the ACPS Primary Initiative program, launched in 1996. The Initiative's goal was to ensure that students could "read and do math by grade level at the end of second grade," according to the ATC's website.
Each year the ATC delivers results. In 2020 there were 7,600 tutoring sessions, which helped 87% of students read at grade level when they finished the program.
"We are delighted to be able to support ATC in its efforts to teach Alexandria's kids to read," said Garrett McGuire, Regional Director of External & Legislative Affairs at AT&T. "Getting students on grade level before third grade has been shown to result in better graduation rates and a better chance for lifelong success."
Want to donate to ATC and assist its students? Visit alexandriatutors.org/donate.
NOVA and Virginia Tech Celebrate New Partnership and Cybersecurity Program