Community News
Nationwide Paint Shortage Impacts Some Alexandria Streets Off Seminary Road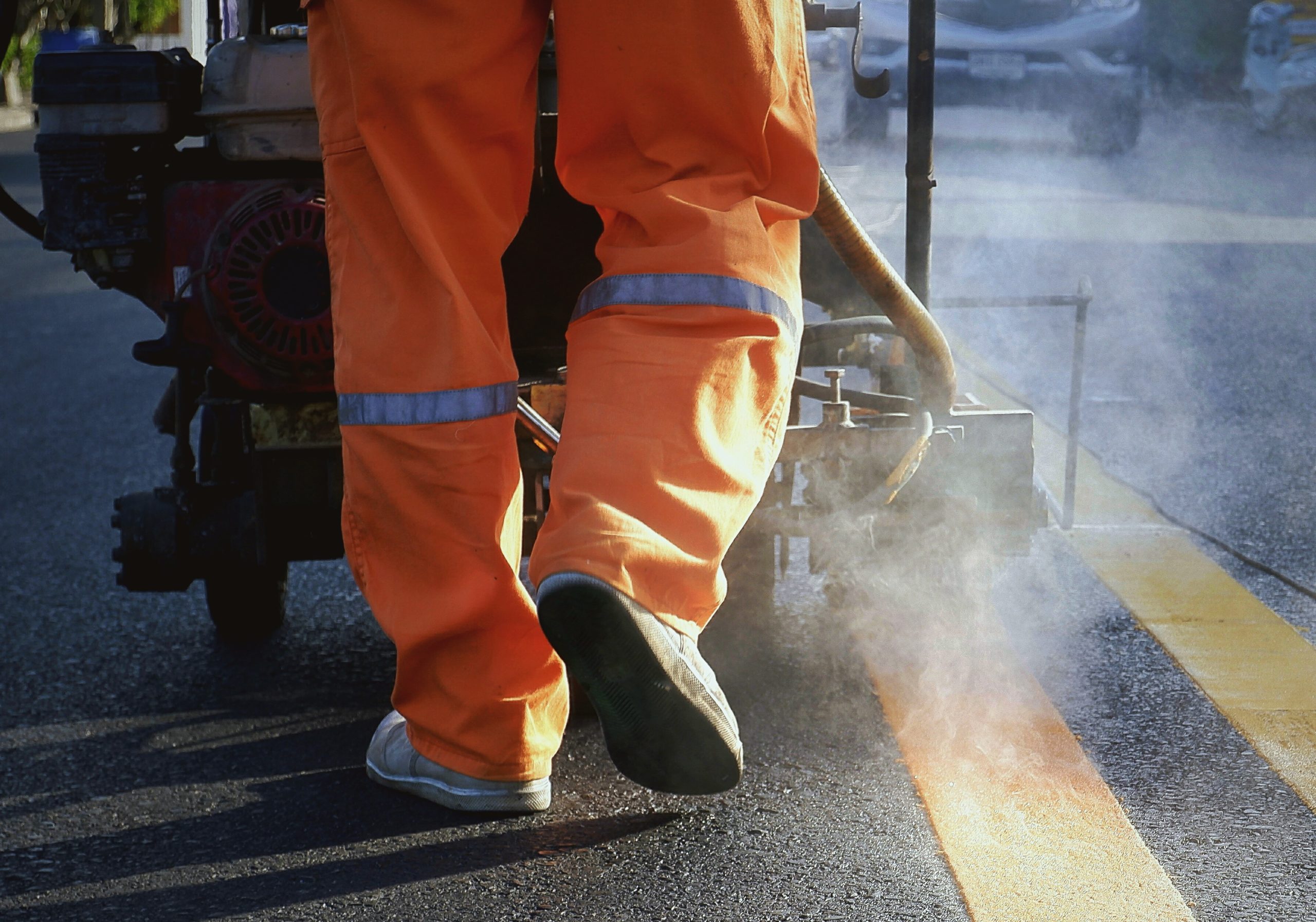 ALEXANDRIA, VA – Turns out here is a paint shortage in this country.  It has happened in the past. In fact in 2010 there was a big upset because of the scarcity of an obscure chemical compound called methyl methacrylate, one of the key ingredients in road paint, which makes it durable and reflective.
This time around it looks like it has been a perfect storm of problems all happening together. First, there is a supply chain holdup due to the global pandemic, plus an inadequate supply of workers, and finally, a void in the resin and epoxy supply, both key ingredients in long-lasting road paints.
Yesterday, Alexandria's Office of Transportation and Environmental Services declared on social media, "Due to nationwide material and staffing shortages, there has been a delay in getting the following paved roads repainted in a timely manner:
Beauregard Street from Seminary Road to Berkley Street
Filmore Avenue from Seminary Road to Beauregard Street
In the meantime, temporary squares of reflective tape have been applied to the pavement to delineate the lanes and several crosswalks with preformed thermoplastic were also installed. We apologize for any inconvenience this may be causing and are working to get this matter resolved as soon as possible."
The American Traffic Safety Services Association (ATSSA) has been reporting, "Nearly 90% of ATSSA manufacturers and suppliers reported experiencing a shortage of raw materials needed to produce roadway safety products."
Why is There a Shortage?
Most of the big paint manufacturers are in Texas, and in February they got slammed during Winter Storm Uri. Most of the paint ingredient manufacturers weren't prepared for the unprecedented freezing temperatures.  They never had winterized their factories before and materials were damaged and destroyed.
"All the paint resin that goes to the traffic markets went away, and so people started allocating it to other manufacturers of resins in California but they simply were overwhelmed by the orders," Mark Colombo, a regional sales manager for Swarco, a paint manufacturing company, said.
But it just isn't the resin in paint that's also in short supply. It's also the reflective glass beads placed on top of the white edge lines that help drivers at night see the side of the road.
The beads, manufactured in the southern region of the United States, require medical-grade oxygen for production, Colombo said. However because of the spike of COVID-19 cases in the region and the need for oxygen for patients, the beads can no longer be produced at a high rate.
"That has created a shortage of energy to actually make some of the products," Colombo said.
Is it Getting Too Cold To Paint?
Perfect conditions are required to lay down road paint. Too cold and the paint turns into a powder. Too hot and the paint can't dry and simply wipes away.
Traffic Safety a Big Issue
Without painted lines, especially at night, it can become extremely dangerous for drivers to know where they're going. Residents are concerned.
Alexandria resident Laura Vogel commented, "Why would you repave a road before ensuring you could get it striped in a timely manner? Wouldn't scheduling of something like that come as a 2-part deal? Oh and PS – whatever temporary stuff you did, isn't working. And it's certainly not visible at night."
To which the City replied on the Facebook thread, "When the streets were repaved, the City was not aware of major striping delays. The early delays were attributed to rain, but as the weather dried out it became evident the contractors were unable to keep up with demand. Unfortunately, the streets had already been repaved by then. Again, we apologize and are working to get this resolved as soon as possible."
ALSO: Alexandria Installs New Pedestrian Walk Signal at Braddock and North Early Street