Z the People
Family, Faith, and a Red Convertible
Lucelle O'Flaherty has brought a lifetime of caring to Alexandria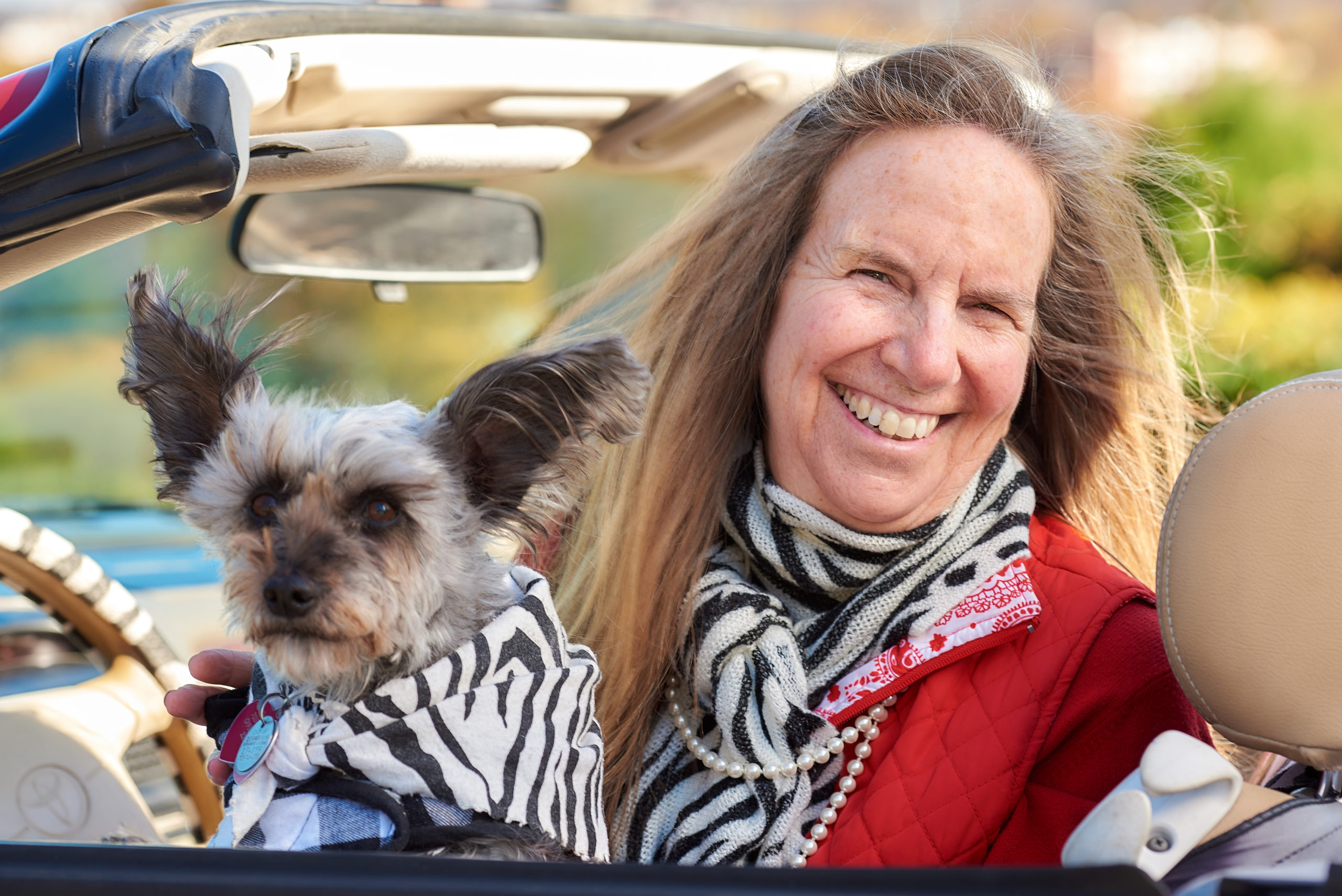 Alexandria, VA – "Lucelle O'Flaherty is all-things Alexandria," says Greg Parks, Alexandria Clerk of Court. He knows her well, and if you live, work, shop, or dine in Alexandria, you very likely know Lucelle too. You may have seen her at ribbon cuttings, grand openings, and city gatherings, often shooting live videos for Zebra. Or perhaps you saw her in Montgomery Park with her beloved dog Kay K or caught a glimpse of that can't-miss, bright red convertible.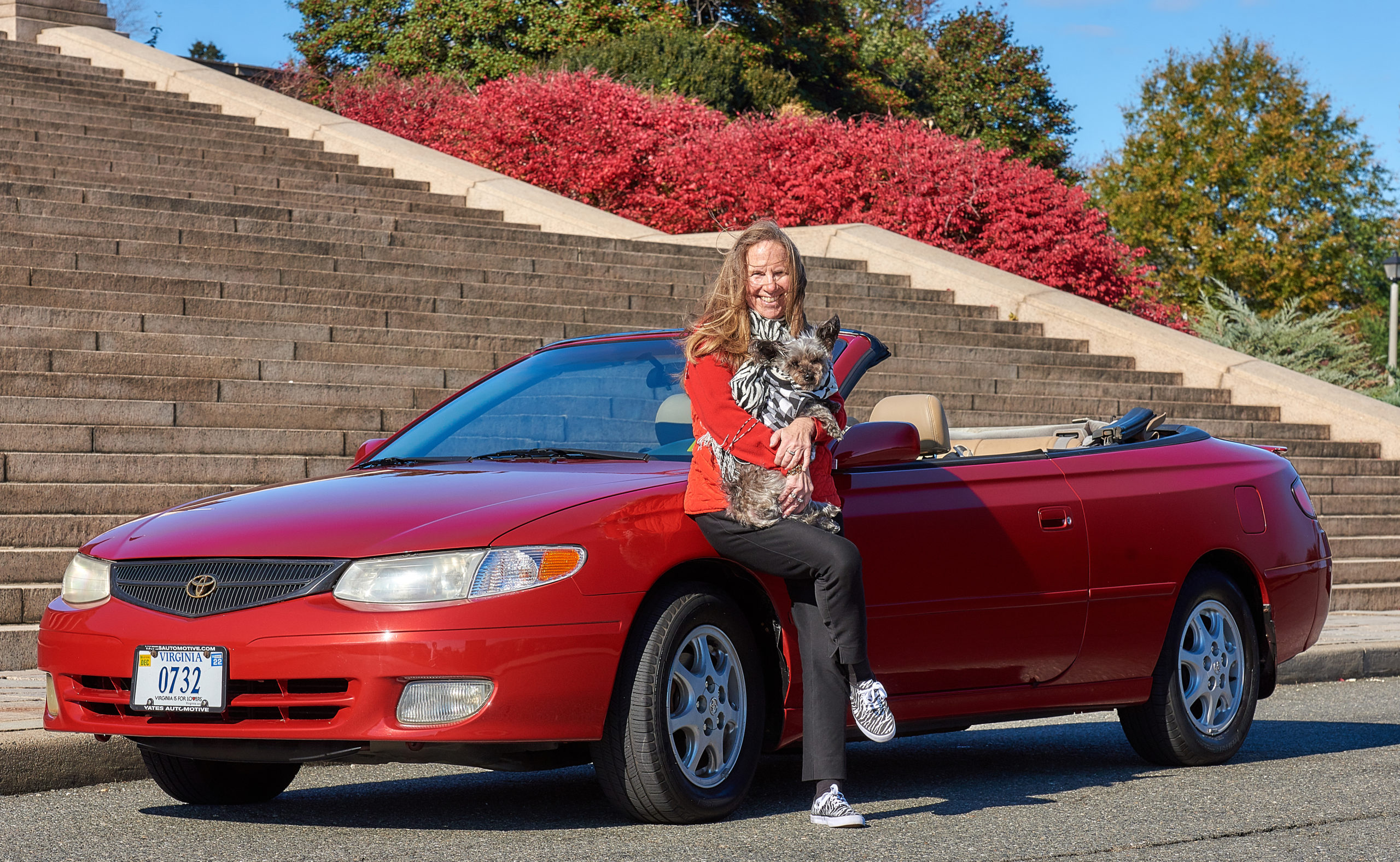 "I've known Lucelle since I first started running for office," says former Mayor Allison Silberberg. "I'd see her at all the ribbon cuttings. She was always active, taking pictures, she was really covering me."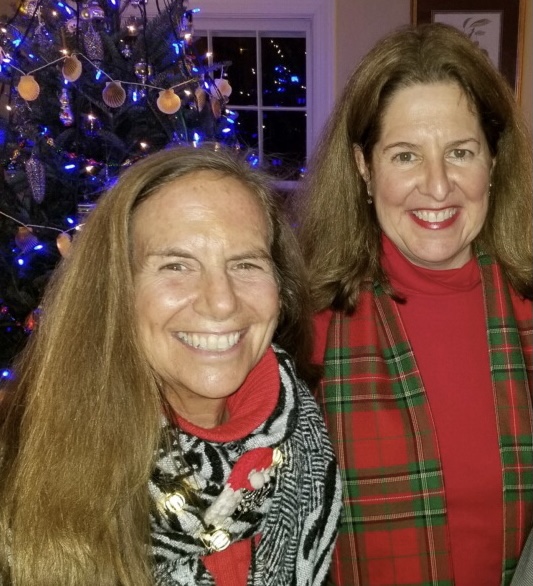 If Lucelle is all things Alexandria, it's because she has deep roots in our city. With ancestors hailing from England and Ireland, the O'Flahertys came to America in the 17th and 18th centuries, but it was Lucelle's father, Judge Daniel Fairfax O'Flaherty, who made Alexandria their hometown. Judge O'Flaherty was a prominent figure in Alexandria. With his wife Resa, they had two daughters, Sue and Lucelle, and one son, Daniel Fairfax O'Flaherty, Jr.
From Maury Brooks Elementary through T.C. Williams High School to Randolph-Macon College, Lucelle stayed close to home during her formative years. Elementary school teachers called her Smiley. She got her first car in high school, a classic red Toyota Corolla named Erik the Red (her current red convertible pays homage to Erik the Red). In college, she rescued a dog named Vodka. When she graduated with a degree in psychology in 1978, she came home to Alexandria for good.
"I started working in the Circuit Court Clerk's office from 12 pm to 5 pm, then at the Fish Market until midnight. I would get home and then jog with my dad in the middle of the night, and Vodka would trot right along behind us woofing."
Lucelle lived a simple but busy life for two years, working in Old Town and spending time with family. In 1980, she started an illustrious banking career. "For 35 years, I was the Branch Manager at Wells Fargo, opening branches or helping branches build up, in Old Town, Crystal City, Spring Valley. It was more social than banking," she says, which seemed the perfect fit.
At one of the bank's social gatherings, Lucelle won a trip to Hawaii. Amidst the congratulations and hoopla, she caught the eye of a gentleman who offered to walk her to her car that night. Two years later, they married.
"We started looking for a house, and Dad said, 'Well, you've got to stay in the city because you've got to vote in the city'," says Lucelle. They did, but the marriage did not last. Over the next 30 years, Lucelle learned to navigate divorce, banks being bought, and single life, which helped prepare her for what happened next.
Judge O'Flaherty became ill. In 2012, Lucelle began taking leaves of absence from the bank to be closer to him. Then she moved into private mortgages so she could work from home. "I did that for three years and had some success," she says, "(but) there was a big learning curve."
Eventually, she went on leave from that too. In January 2015, her brother, Daniel Fairfax O'Flaherty, Jr., died. Lucelle retired from the bank in February 2015. In March, Judge O'Flaherty succumbed.
The loss of her father and brother six years ago brought Lucelle closer to her family and community. She now lives with and cares for her 98-year-old mother Resa. The course of Lucelle's whole life has been the commitment to her family, but it was also her choice. "I was a homebody," she says. "We were a very tight family."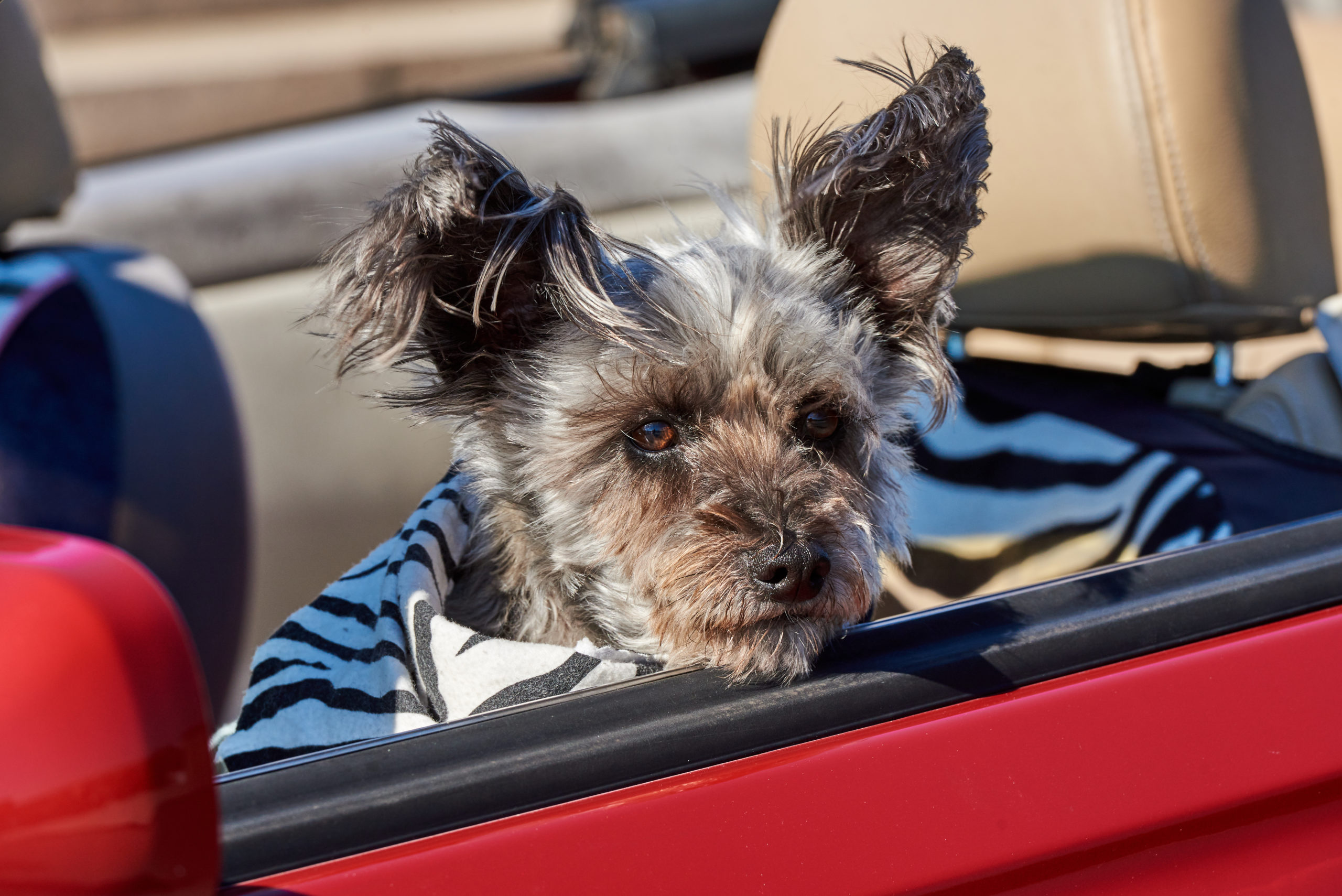 Lucelle continues to feel these losses, but they led her down a path to meeting, befriending, and impacting all the people she does today. After her father and brother passed, she says it was "dog park city" with her dog Kay K. Always out and about taking photos in Alexandria, one fine day she met a woman with two dogs named Teddy and Toddler at the Fairlington Dog Park.
"Mary cold-called me in the fall of 2015," Lucelle says. And thus began her career with The Zebra Press.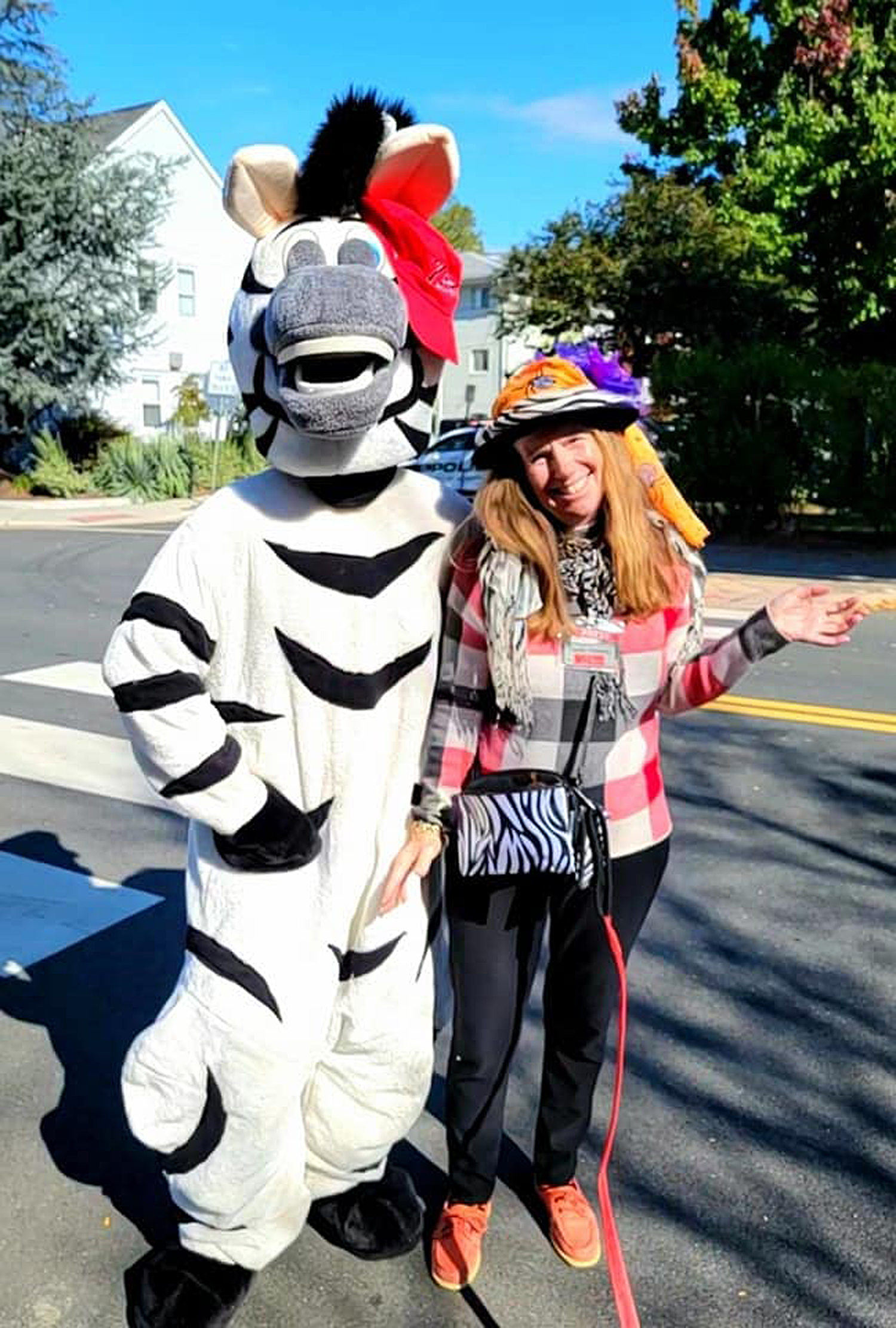 "The thing about Lucelle," says Zebra publisher Mary Wadland, "is that she comes from hearty stock—a native Alexandrian, her dad was a well-known judge credited with starting the Ballyshaners and [St. Patrick's Day] Parade with Pat Troy. All Lucelle does is give back. She does so many things no one hears about, and her job as a community liaison for us is endless."
Lucelle began attending events, ribbon cuttings, grand openings, and press conferences as Zebra's newest community liaison. If you didn't already know her, you certainly would come to. Just as former Mayor Silberberg did.
"I also got to know her parents," says Silberberg. "I would see them at the Irish dinner before the St. Patrick's Day Parade. I went to all of those activities, and I saw her at all of them with her parents."
But as active as Lucelle is in the community, she is also very active in her church. A third-generation member of Trinity United Methodist, Lucelle is now the head usher, another social position at which she excels. "I have been the head usher for five years now, and I love it," she says. "I love greeting people and doing my thing."
When Pastor Grace Han joined the church in 2018, Lucelle was there to welcome her. "Lucelle was one of the first people I met at Trinity. She is the type of person who, very shortly into your relationship, you feel you know her, and she knows you very well," says Pastor Han. "I strongly believe the church is much more than the building. Lucelle has a good understanding of that. She was terrific about introducing me to the community, giving me the rundown on local places that are a part of Alexandria culture—introducing me not to just the church building but also the church in the community.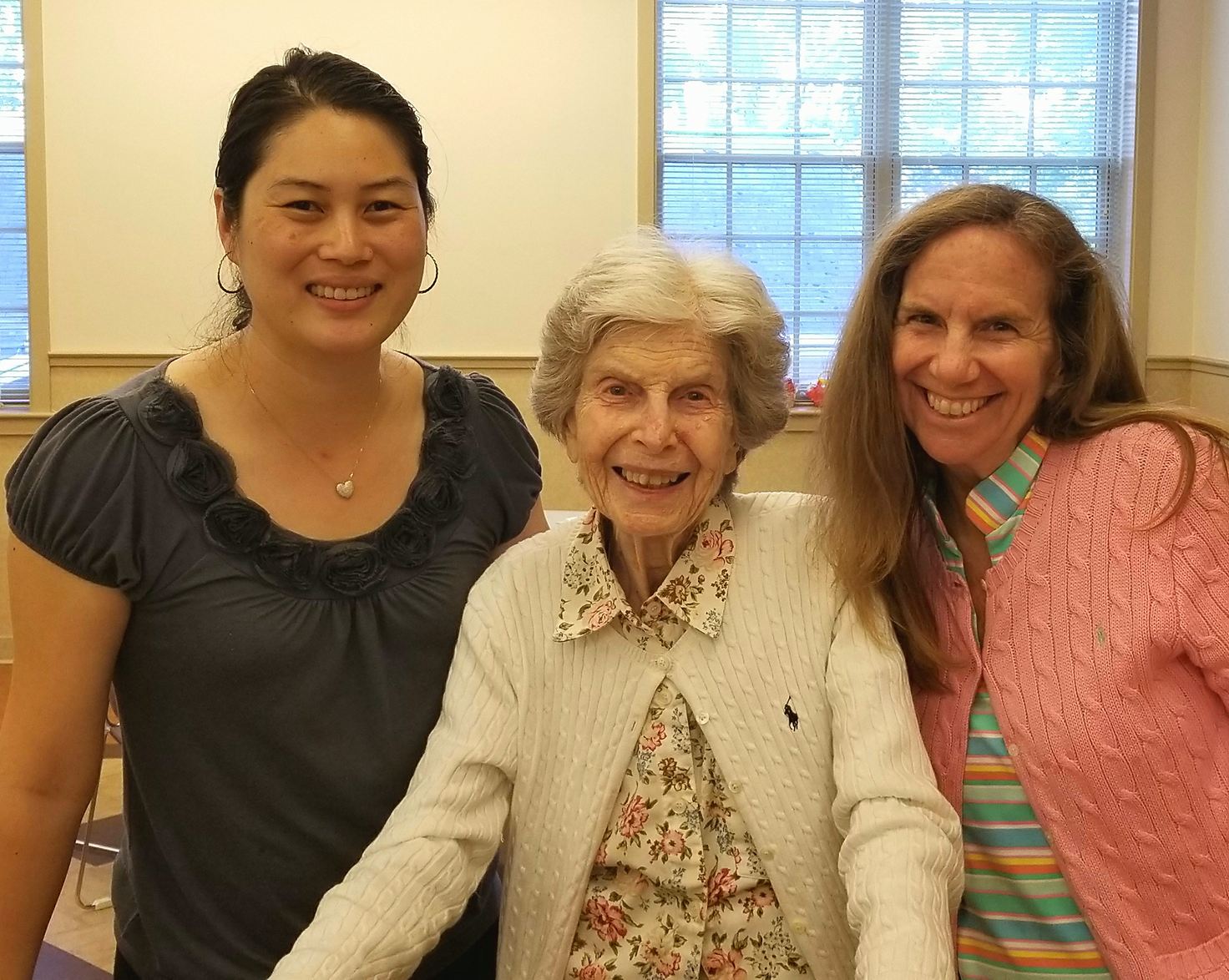 "I am primarily her pastor," adds Han, "but Lucelle has invited me to other things. We've celebrated birthdays together over lunch. I go to her Friday luncheons at Table Talk. I know her mother Resa and her sister Sue very well. I would definitely say our relationship is personal. For Lucelle, everybody becomes her family."
Lucelle has made a name for herself in Alexandria without trying to do so. She and her sister have no children, so the O'Flaherty name here will end with them, but the O'Flaherty legacy will live on in the people Lucelle, her father, sister, brother, and mother have all touched.
"She brings her indomitable spirit to raising up our community day in and day out," says Clerk of Court Greg Parks. "Lucelle is omnipresent. She's at every important function in the city, making sure it is memorialized for everyone else."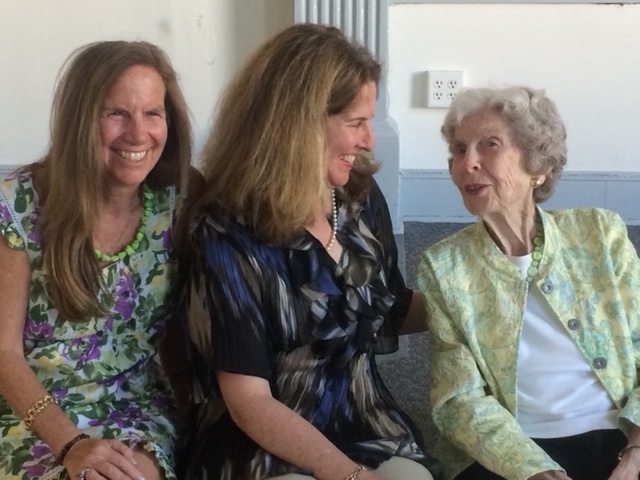 "There is something about the O'Flaherty's deep well of kindness and compassion that speaks to my heart," says Allison Silberberg. "I love how Lucelle is focused on the Blessing of the Animals and her church. She has a wide circle of friends, and I am honored to be a close friend."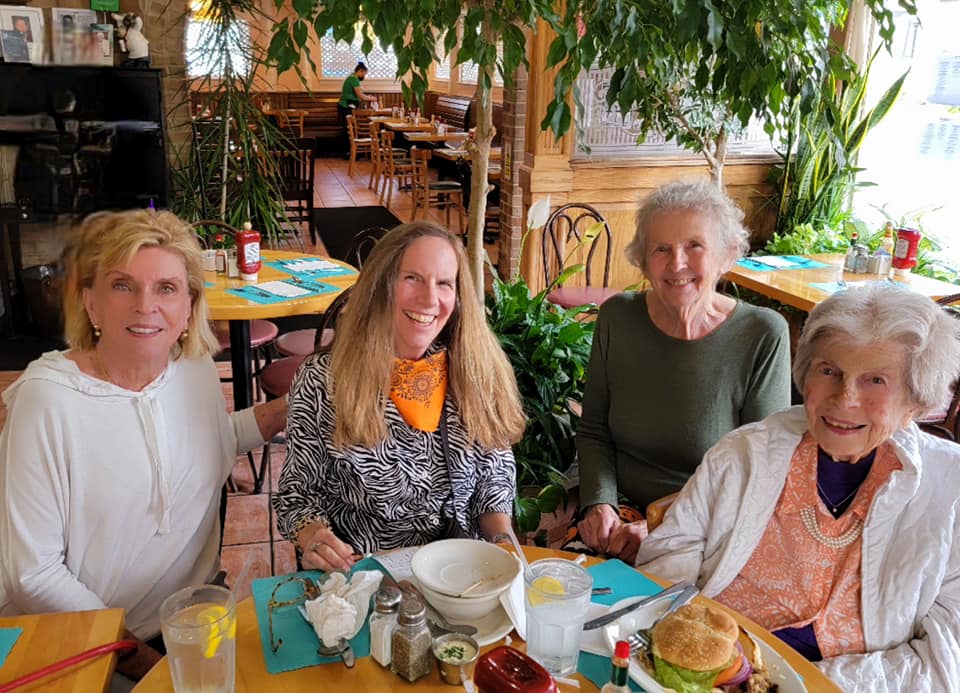 Silberberg still meets with Lucelle and her many other friends at Table Talk on Fridays, breaking bread and savoring every day they have together.
Do You Know Lucelle O'Flaherty?
Lucelle O'Flaherty commitments: Her church, her community, her family, Kay K, and The Zebra!
Lucelle in one sentence:
"Lucelle is very committed to who she loves; she is always in it to win it." – Pastor Grace Han
"Lucelle O'Flaherty has incredible enthusiasm for life." – Allison Silberberg
Pick a word to describe Lucelle: Effusive, Encouraging, Witty, Big-Hearted, Can-Do Spirit, Inspiring, Compassionate
A first impression of Lucelle: "Lucelle's loving commitment to making sure her mom can enjoy a full and vibrant life is what made the first impression on David and me when we met her." – Greg Parks
ICYMI: Alexandria's Farmers Markets To Receive Support From New Certification Program