At Z Movies
The Alexandria Film Festival: Homegrown and Happening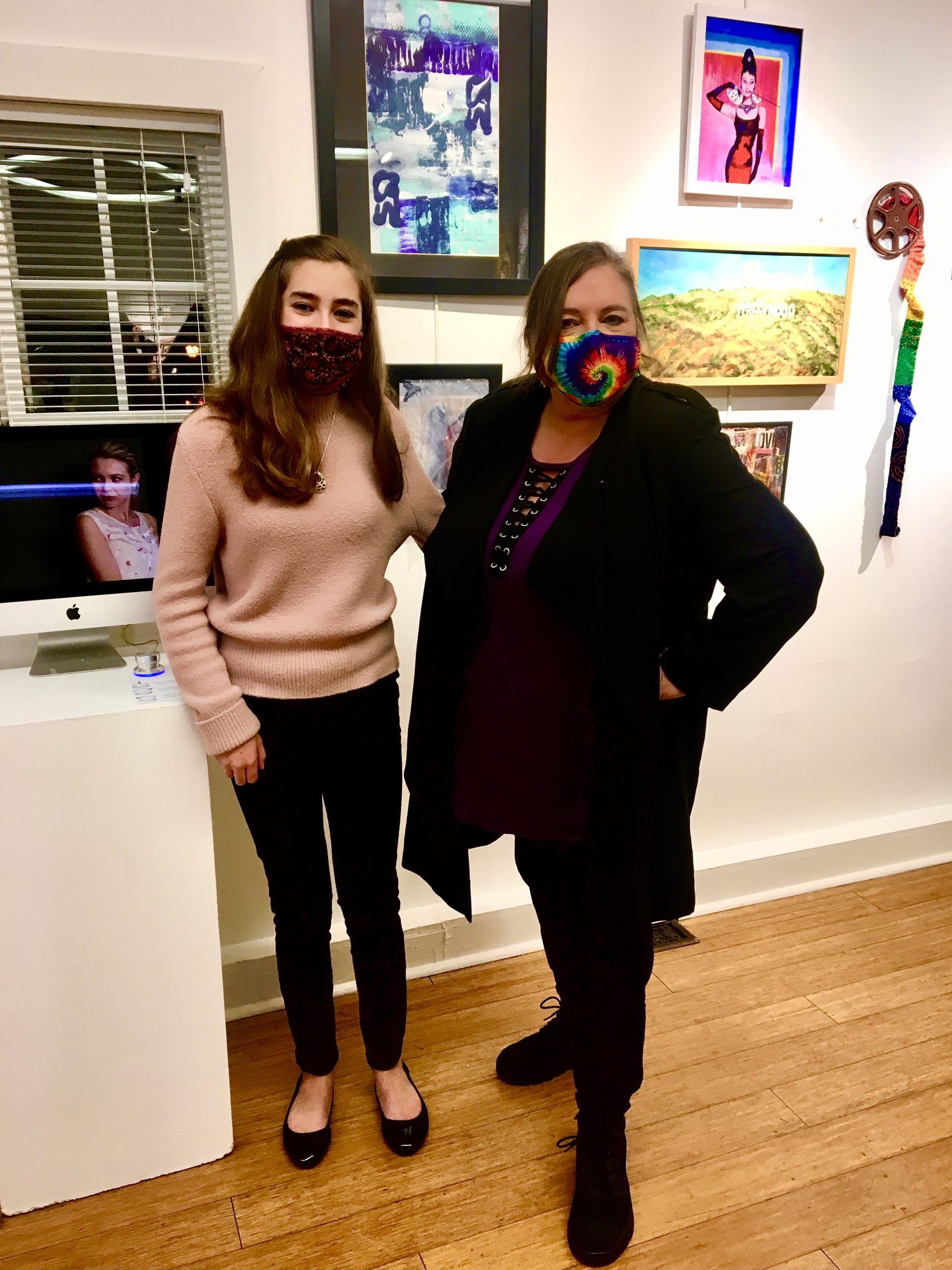 Alexandria, VA – Mayor Justin Wilson and the Alexandria City Council formally decreed November 2021 to be Movie Magic Month, lauding the contributions of the Alexandria Film Festival (AFF) throughout the early part of the 21st Century and commending the collaboration with two other longtime Port City cultural legacies: the Alexandria Symphony Orchestra, now in its 57th year, and the Del Ray Artisans Gallery coming up on 30 years in 2022.
Founder Patti North assumed the role of Executive Director, wearing several other hats alongside Dara Sanders, AFF Chair. Dara has been involved with the festival for six years as volunteer coordinator and film curator, among other tasks. She claims three passions: wine, film, and jelly beans, not necessarily in that order. The AFF Executive Committee includes Deborah Funk, Elisa Morsch, Gillian (Jill) Ray, David Griffin, and Norida Torriente.
This is the second year that the Alexandria Film Festival, one of the premier film festivals in the DMV, went virtual due to COVID, and more than 40 films became available to screen online starting November 11.
To kick it all off, the Alexandria Symphony performed original works by American composers to accompany six films specifically chosen from a national search for filmmakers whose artistic vision complemented the music. On November 6, for a live audience at the Rachel Schlesinger Concert Hall on the NOVA Community College campus, Maestro James Ross directed the orchestra in the debut of "Homegrown: American Stories in Music and Film," screening the curated films in concert with the symphony. The films and musical compositions presented were: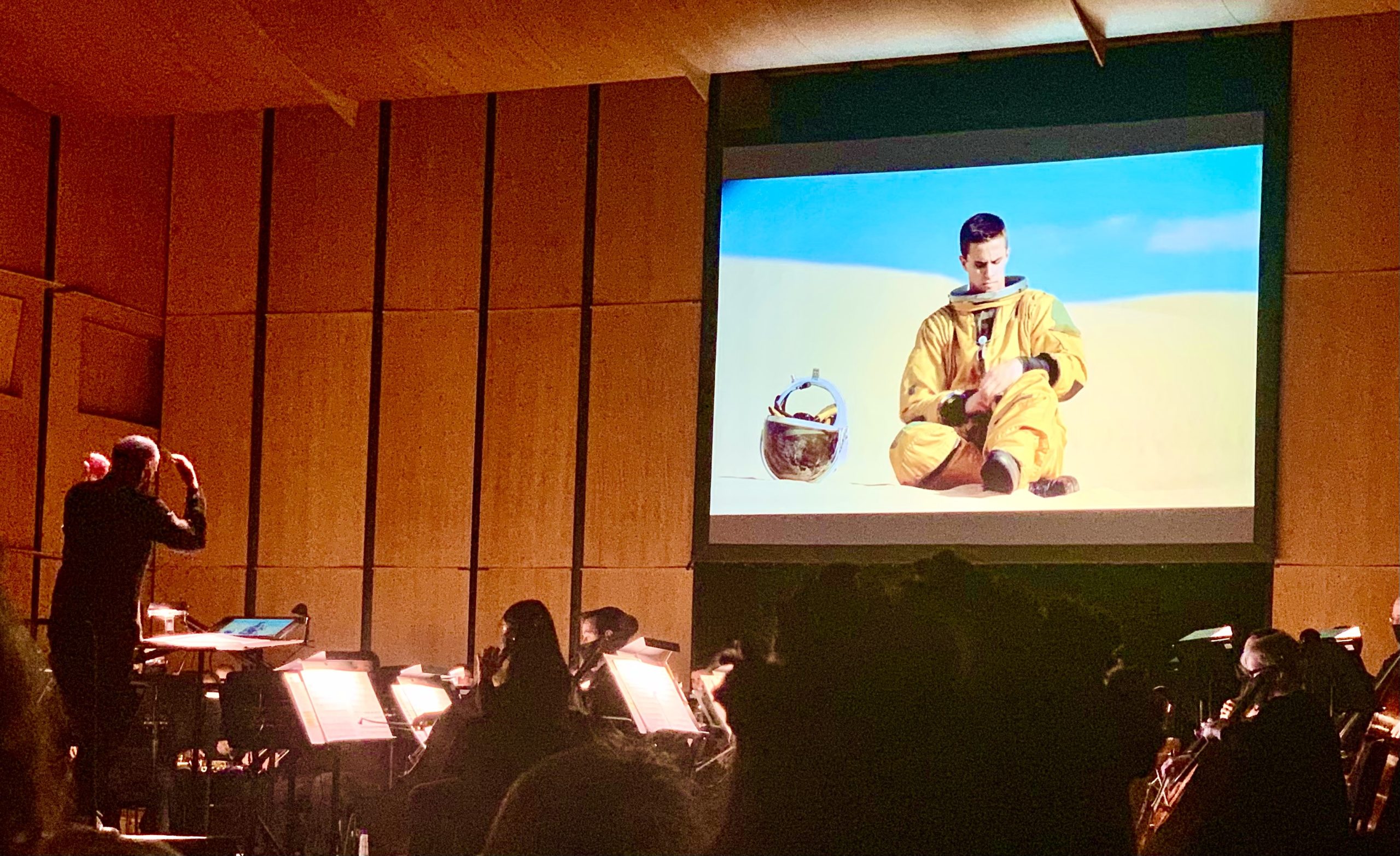 Tale of the Kite accompanied by Blue Cathedral by Jennifer Higdon, Black Lives Matter accompanied by William Grant Stills's Manhattan Skyline, Among the Clouds accompanied by Charles Tomlinson Griffes's Clouds, Beat Ya Feet accompanied by Aaron Copeland's John Henry, and Charles Ives's The Housatonic at Stockbridge, which was performed in painterly fashion with found video footage compiled by artist Tim McLoraine.
Sixteen-year-old animator/filmmaker Julia Hocker contributed two films showcased at the AFF this year and last. She animated Among the Clouds, one of the shorts accompanied by the ASO on November 6. Hocker's film Lily Meade Valentine: Virginia Suffragist was a 2020 AFF film fest fan favorite and an award-winner in the Del Ray Artisans Gallery November 2020 show "Women's Right to Vote."
The Del Ray Artisans also participated in Movie Magic Month with a film theme titled "Groovy Movies: Artwork Inspired by Motion Pictures." Hocker's latest achievement, Lost In Grief, is a four-minute short about a young girl struggling with the loss of her mother. She wrote, directed, edited, and produced the film, which was screened during Groovy Movies.
Hocker says, "I love telling stories through film. It's such a powerful medium. A great movie makes you think about the great questions in life. Filmmaking will definitely be a part of my future." There's little doubt that Julia Hocker is a name film aficionados will be seeing on screens large and small in the years ahead.
As we approach the New Year, COVID remains a prevalent influence in life and culture. The 2021 AFF featured a five-film block devoted to its impact on life, love, and family affairs, including "In the Time of COVID, Love Covid Style," a comedic short on the inherent hazards of virtually hooking up during a pandemic. Michael Taylor of local Potomac Pictures, LLC., wrote and directed the film.
In the Age of Covid: When Molly Goes to Korea portrays an out-of-work actor who gets a mid-pandemic call from his agent to show up at a studio for a small part. Nick Pain arrives as instructed to an erstwhile abandoned shopping plaza converted to a production company office/film location. He is uneasy but excited by glad-to-be-back anticipation only to find that he is filmed without any in-person human contact. It is much like Hollywood itself was capsized by COVID challenges and constrictions. Having to seriously pivot the filmmaking process proved daunting for the veteran actor/character, albeit prophetic in this dystopian state of futurama.
The Great Realisation was a plaintive and persuasive film directed, produced, and edited by Jeff Riegel, written by Tomas Roberts. Preston Lough and Lilly Bowie star as a father and daughter whose favorite lullaby nursery rhyme is about the virus – revisiting the lost world of 21st-century civilization pre- and post-pandemic. Stock photos comprise the imaging, expressly used to spotlight the limitations of filming and human intercourse in a time of digital dependency amid global upheaval.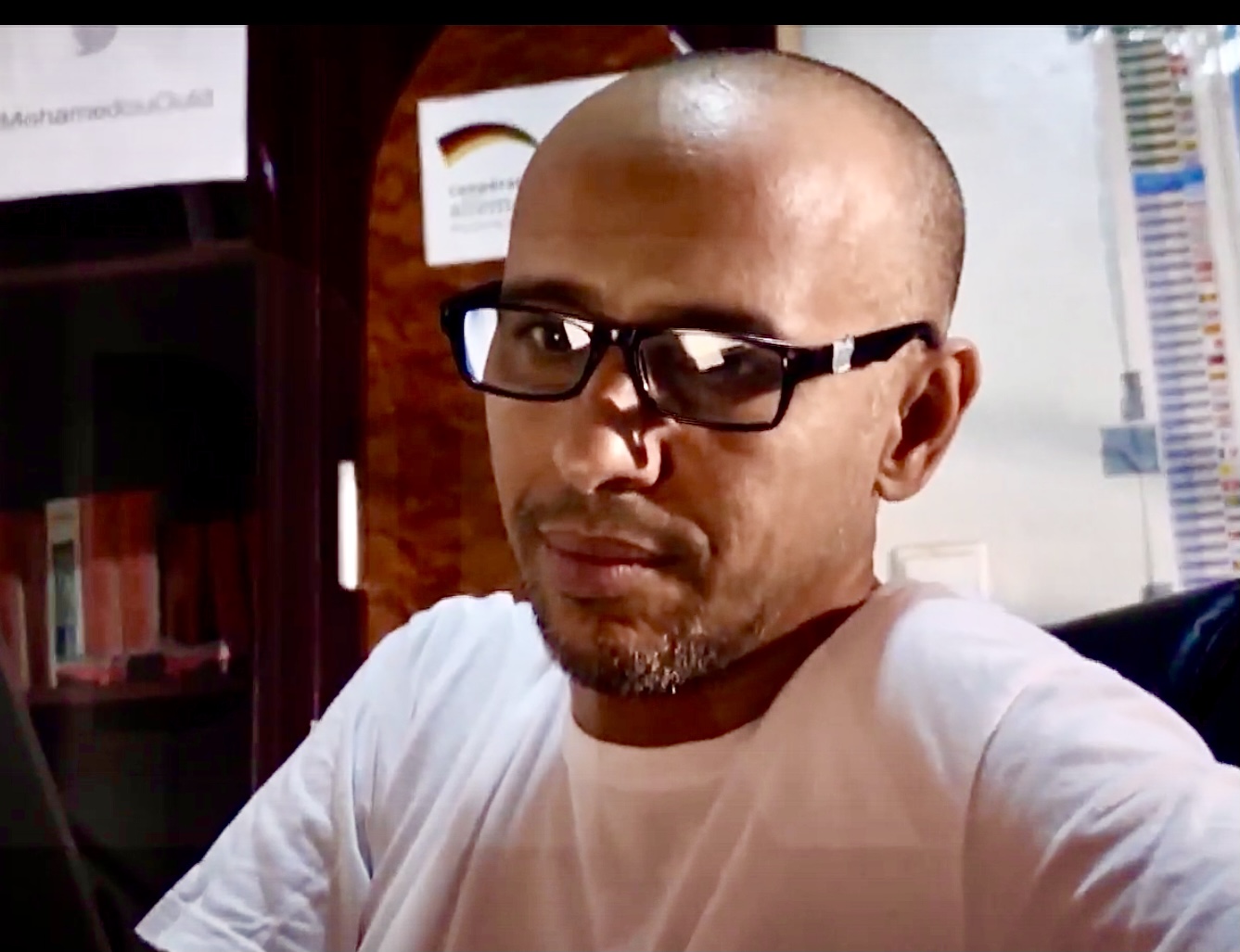 Searching for Monsters is another fascinating film is a 2021 documentary examining the post-release existence of Guantanamo Bay Detention Camp prisoner Mohamedou Ould Salahi, who was held as a suspected al-Queda terrorist without being charged for 14 years. The film includes interviews with Mohamedou and his captors, the Special Projects operators.
John Goetz and Ben Hopkins directed this feature documentary, which picks up where the 2021 Hollywood production of The Mauritanian, starring Jody Foster and Benedict Cumberbatch, left off. The screening at the AFF last month was the first in the U.S.
Patti North happened upon an interview that Searching for Monsters director John Goetz gave to Ira Glass on NPR's This American Life. Patti was intrigued and invited Goetz to present the film at the upcoming AFF. An incisive Q &A with Goetz and North followed the screening. The film asked the viewers to make up their own minds: was Mohamedou a manipulatively beguiling, well-trained in al-Queda spycraft terrorist, or a compelling victim of extreme injustice.
Film is a powerful thing, as American as apple pie. And the power of the movies to change perceptions and alter injustice is vast. "This film shines a light on how undemocratic, how anti-democratic, and unjust the system is at Guantanamo Bay," says Patti North.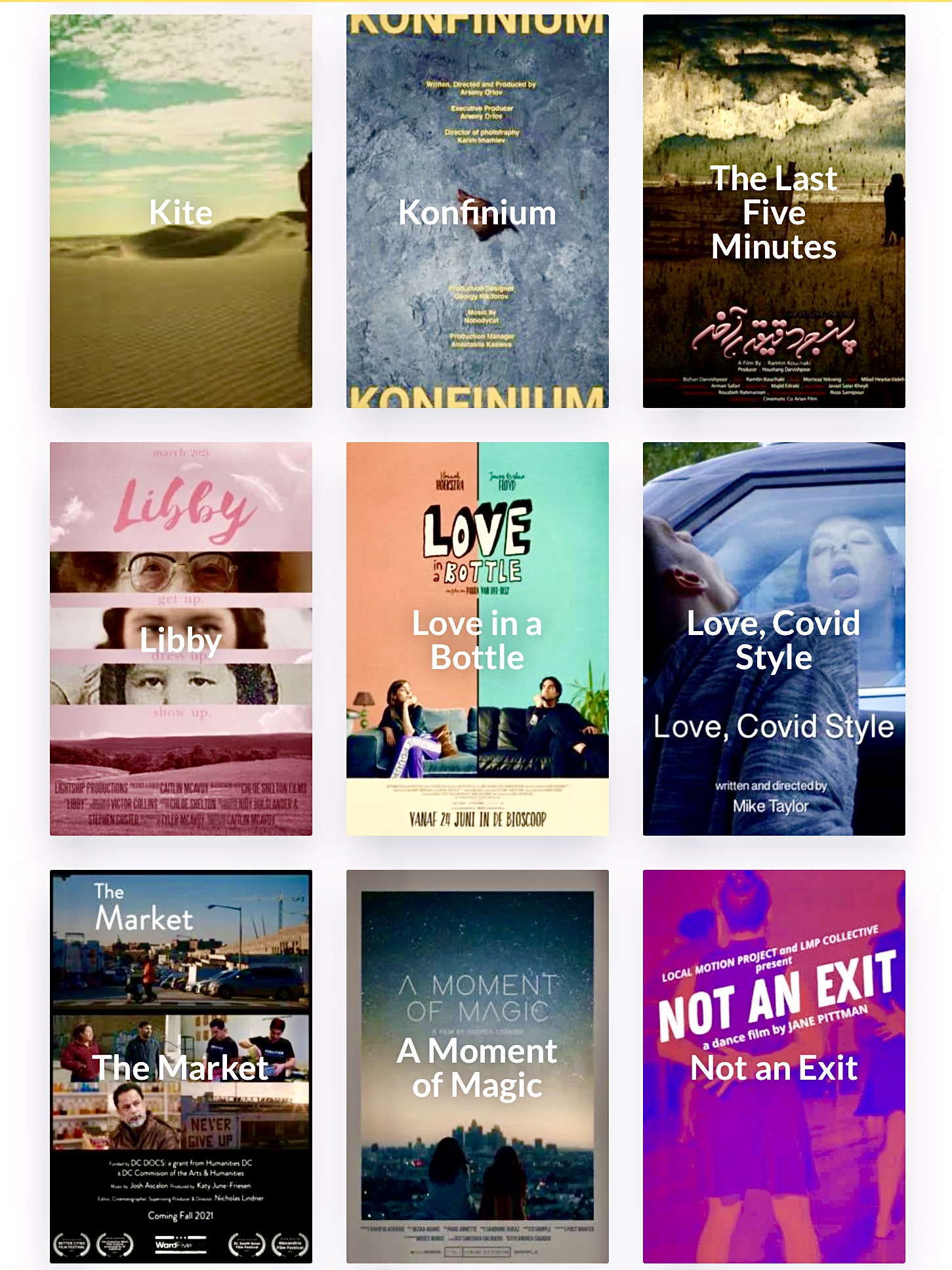 Finally, if you are looking for a film to stream this holiday season, Mohamedou, who spoke only Arabic and French, learned to speak English by watching movies while in prison. His favorite? The Big Lebowski. He boasts that he's watched The Big Lebowski more than anyone on the planet. After 14 years imprisoned, he's adamant that this is true. "One hundred percent!"
ICYMI: If You Missed the Alexandria Film Festival, You Can Still Stream Over 40 Films!