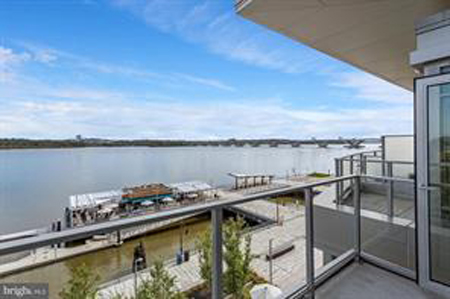 By Lyssa Seward
Alexandria, VA – Hello Zebra readers, this month, let's chat about condos. What is up with the condo market in Old Town Alexandria?
First, let's define exactly what a condominium is?
A condominium (also called a "condo") is a property complex comprised of individual units. Each unit is owned separately. Ownership usually includes a nonexclusive interest in certain community property that is controlled by the condominium management. Condominium management is generally made up of a board of unit owners that oversees the daily operations of the complex, such as lawn maintenance and snow removal.
The facts about condominium living
· A condominium, or condo, is an individually owned unit in a complex or building of units.
· A condo owner owns the air space inside their condo, sharing an ownership interest in the community property, such as the floor, walls, sidewalks, stairwells, and exterior areas.
· A condo owner makes monthly payments to a condominium association that is in charge of property upkeep.
· The main difference between an apartment and a condo is ownership; an apartment is generally rented while a condo is owned.
· If major repairs are needed, condo owners can be assessed a special fee, in addition to their regular fees, to cover such costs.
What's great about condos in Old Town?
· Lock and leave living.
· Condos often provide one level living.
· Maintenance is easy and generally not the condo owner's concern.
· Walkability to all Old Town has to offer: restaurants, shops, Metro, and the Waterfront.
· Many condominium townhomes offer carefree exterior maintenance.
· Condos are often more affordable than single homes.
What's not so great about condos?
· Monthly condo dues tend to go up year after year because the costs of maintaining the entire property go up year after year.
· Some condo associations enforce restrictions, such as how many pets and how big they can be. There may also be restrictions on an owner renting the unit. Be sure to carefully examine the resale documents for all rules and regulations.
· Noise from neighbors above your unit can be a problem. Newer builds prove less of a problem because noise technology in building design and materials has improved.
· Appreciation tends to rise significantly slower than the townhome and single-family home market. Condos are the most elastic of all housing types. In an economic downturn, they tend to lose market value first.
· Buyers may have pandemic concerns with high-density living.
· The potential exists for a special assessment to correct a building deficiency if condo reserves will not cover it.
Condo living can be simple and super enjoyable, but it is essential to consider all aspects of condo ownership before you purchase.
Stat lovers may enjoy reading the last 5 years of statistics in these graphs.
AVERAGE DAYS TO SELL LAST FIVE YEARS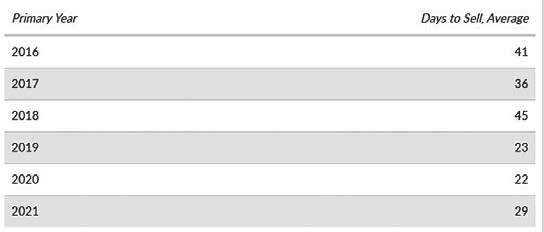 AVERAGE SALES PRICE LAST FIVE YEARS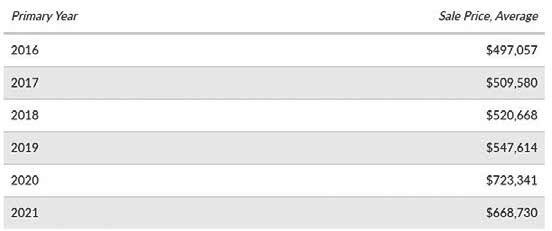 MEDIAN SALES PRICE LAST FIVE YEARS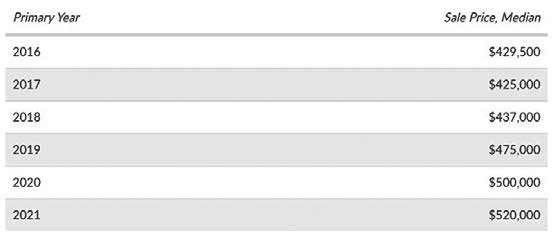 MONTHS OF INVENTORY LAST FIVE YEARS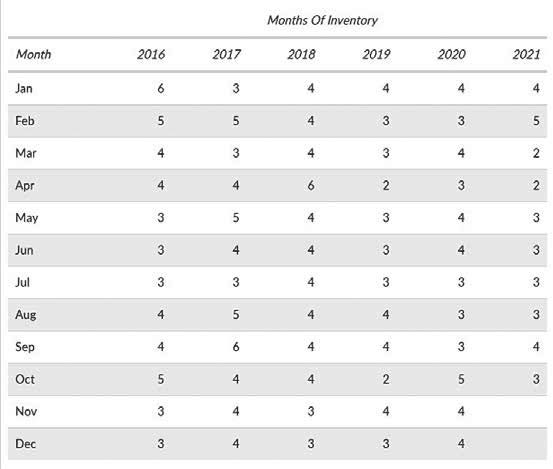 Notable condos currently for sale: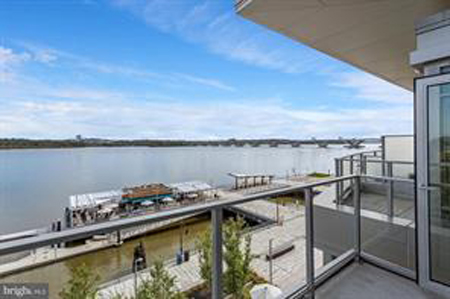 Most expensive condo listing: Robinson Landing Penthouse with Water Views – $4.5 million. Final new riverfront penthouse at Robinson Landing in the historic SE quadrant of Old Town Alexandria.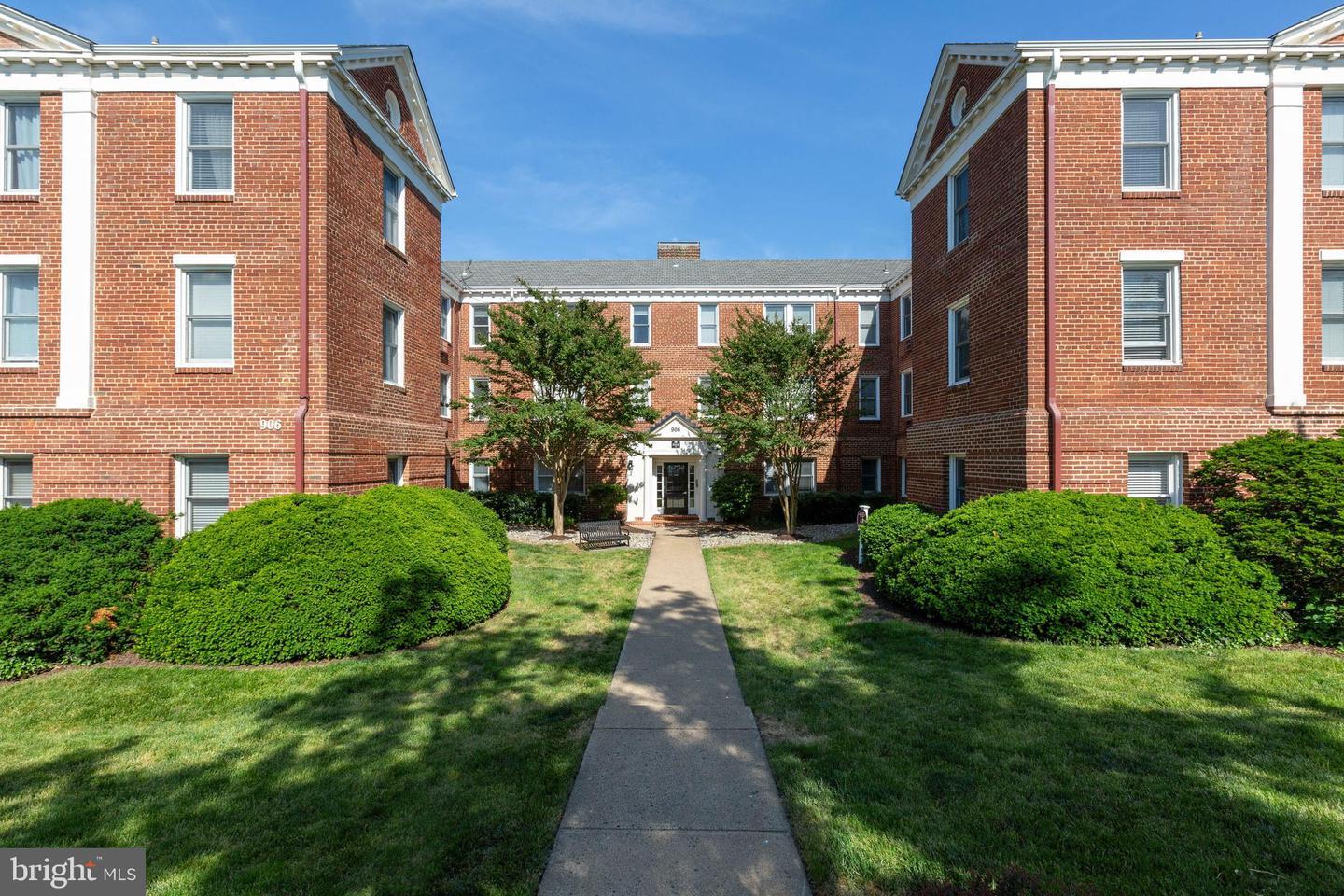 Least expensive active condo listing: 906 S. Washington Street #107 – Efficiency at Bearings South – $174,900.00. This charming 1st floor efficiency condo is located in the heart of Old Town Alexandria.
View these listings and more at matrix.brightmls.com.
Lyssa Seward leads The Seward Group, an assembly of award-winning real estate agents with TTR Sotheby's International Realty in Old Town Alexandria. The group offers full-spectrum concierge real estate service at all price points, assisting with every step of the process from beginning to end. They are licensed in Virginia, D.C., and Maryland. If you have a question or would like to set up an appointment, please email: [email protected] or visit the Seward Group website www.Seward-Group.com, or phone (703) 298-0562.
ICYMI: Meet the 2021 Alexandria Chamber of Commerce Leadership Class