In Z Hood
'Tis the Season for Giving and Getting
Freestyle Art Abounds at the Free Little Art Gallery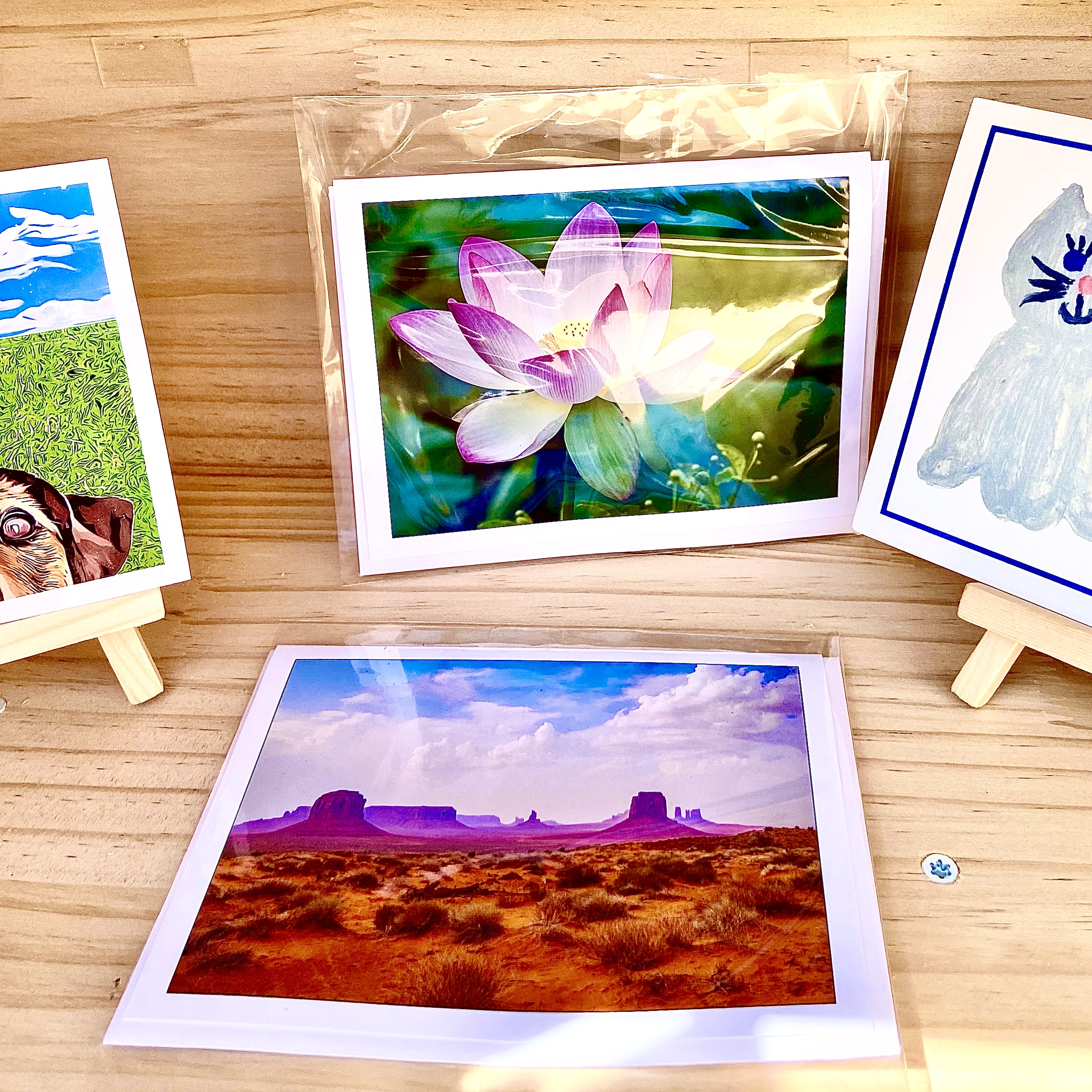 Alexandria, VA – By now, everyone has likely noticed the small, windowed boxes on posts around town, especially in Del Ray. Some contain books and reading materials. Others hold canned goods and non-perishables. These Little Free Libraries and Little Free Pantries offer passersby and those needing a little help stocking the pantry. Homeowners and community organizations install them as an increasingly popular new avenue of community outreach.
The concept of put-and-take prevalent at cashless thrift shops at transfer stations (town dumps) throughout New England works here as well. Leave what you wish to donate. Take what you need. In the spirit of the giving season, In Z Hood gives a standing ovation to all the Alexandria Little Free Librarians and Little Free Grocers.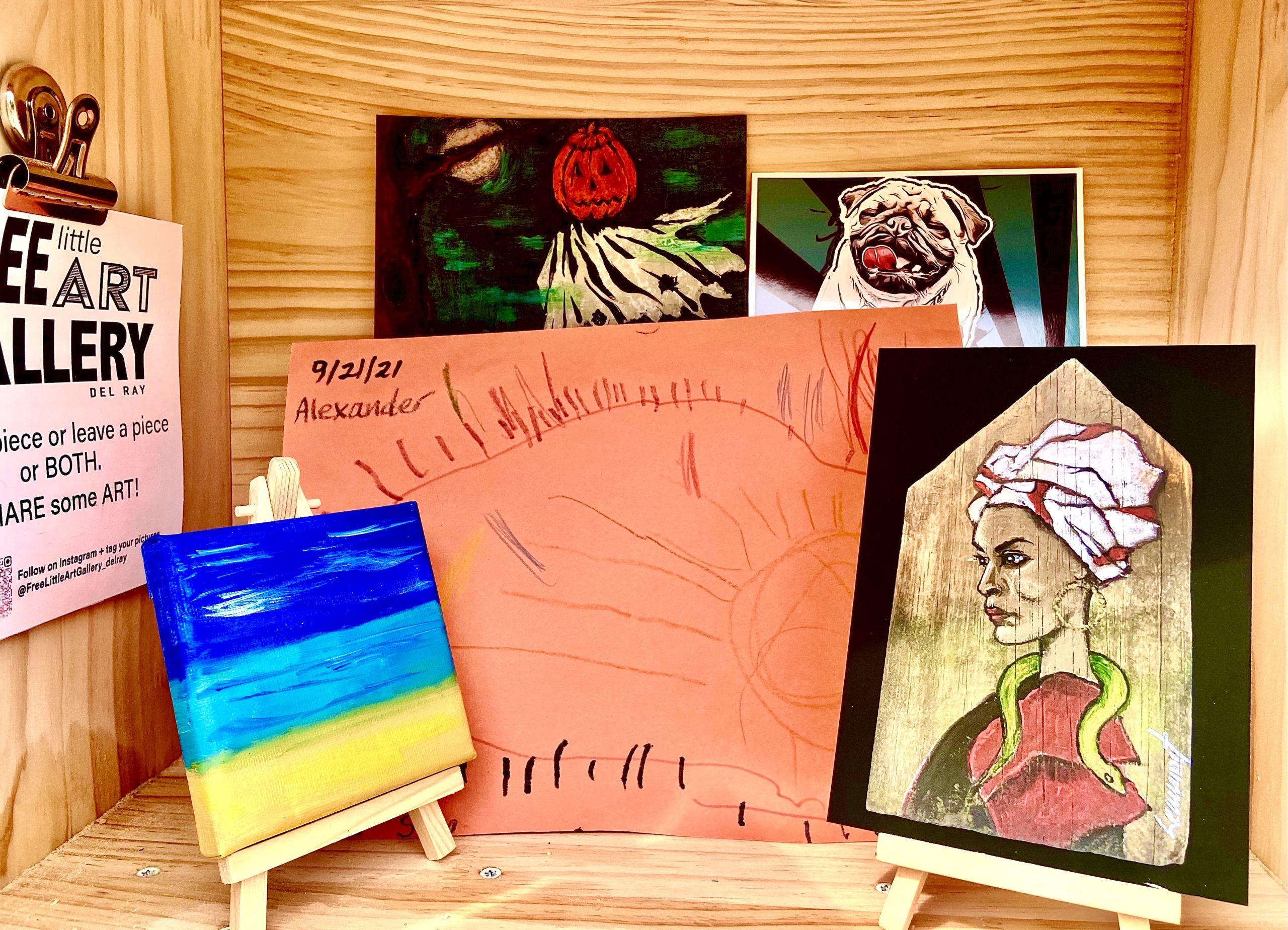 New to the free-for-all giving idea is the Free Little Art Gallery or FLAG. Del Ray resident Abby Pardes has created her own Del Ray Artisans in miniature at the corner of Commonwealth and Caton Avenues. Artists are represented across a diversity of ages, abilities, mediums, and themes. Paintings on canvas propped by Lilliputian easels, photographic and printmaking art, fiber work, and three-dimensional and mixed media are waiting to be discovered. A handmade pottery mug was adopted even before Abby herself could appreciate the artistry.
When Abby first installed her FLAG, the initial artwork conveyed the imagery of fall frolics, with autumnal palettes of orange, amber, topaz, and claret dominated by visions of spectral Jack-o'-lanterns, expansive painted deserts, and predictably, plenty of playful pooches. After all, Del Ray has seriously gone to the dogs.
As the holidays are now upon us, the ever-evolving exhibits have taken a seasonal bent. Come for art on display in the spirit of sharing. Create a gift to be enjoyed by someone you may never meet. Find a gift destined for a special someone, embracing the season of giving. And giving back!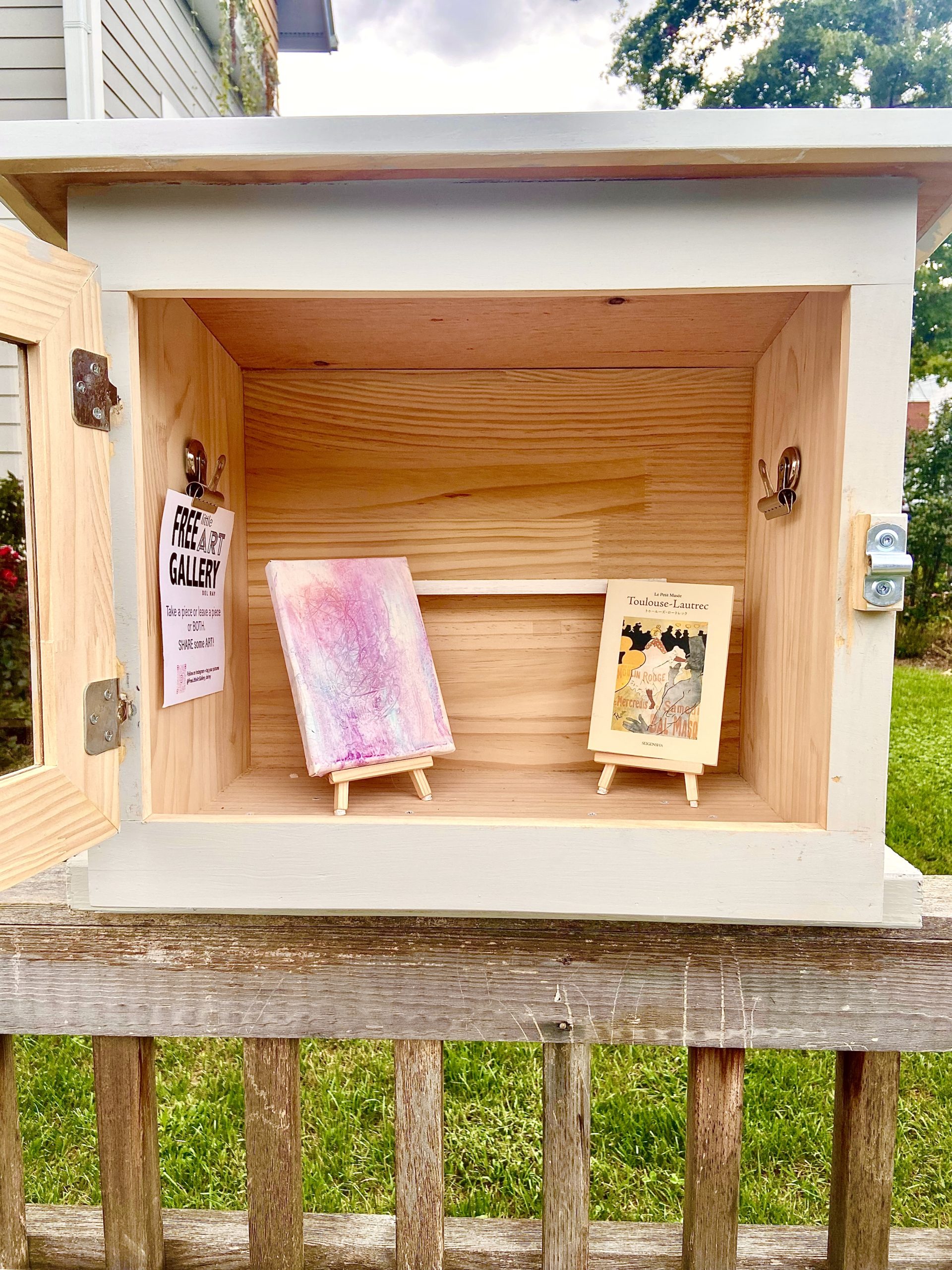 The prolific genius of 20th-century art giants Pablo Picasso had the gift of turning a phrase as well as a paintbrush. He said that every child is an artist. Perhaps so is every Del Rayan. Picasso liked to explain that his art was born of a regressive deliberation to free himself from the constraints of academic precepts and traditions in contemporary art and become spiritually childlike. "It took me four years to paint like Raphael, but a lifetime to paint like a child." Picasso is also attributed with the saying, "Good artists borrow. Great artists steal." Let's hope this great idea of Abby Pardes catches on like gangbusters.
Artwork available in the gallery is also on exhibit via Abby's Instagram account at freelittleartgallery_delray. Catch it while you can!
ICYMI: Alexandria Schools Partners With Virginia Tech To Enhance STEM Opportunities for Students