Del Ray Doings
Zebra to Judge Costume Contest at Sixth Annual Del Ray Candy Cane Bar Crawl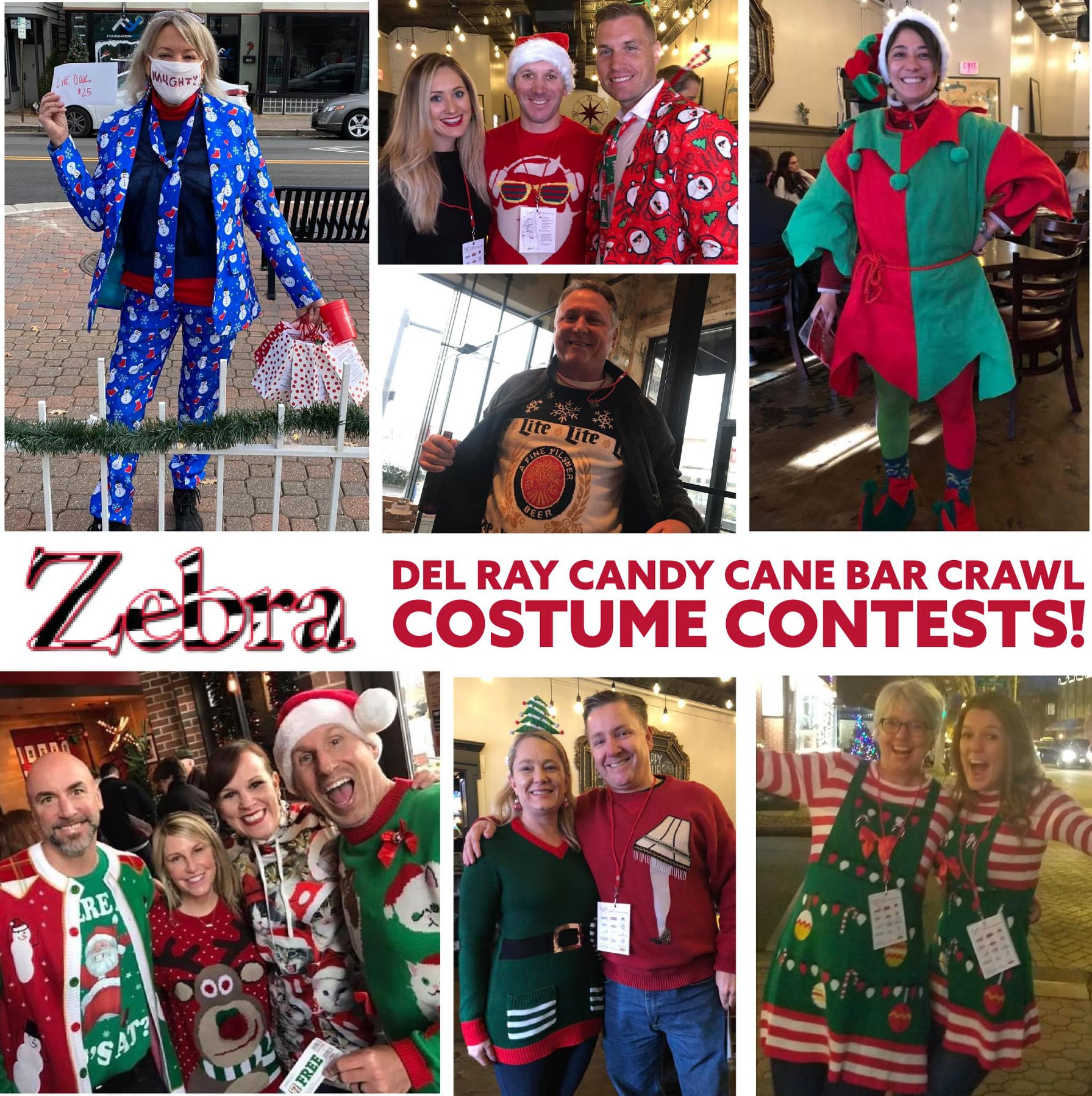 ALEXANDRIA, VA–"I started the Candy Cane Bar Crawl six years ago with a simple concept of bringing community together in a fun way to raise money for charity," says Dr. Lauren Fisher, President of the Del Ray Business Association.
"We started with 6 bars, 75 participants, and charitable donations of $975. Six years later, we have 17 bars, 800+participants, and we raise over $5,000 for our local non-profits! In addition, we have continued to add new events each year, including the Del Ray Holiday Market and a DJ after crawl dance party at Pork BBQ from 5-8pm."
On Saturday, Dec. 11, the 2021 Del Ray Candy Cane Bar Crawl will be no different, with fun filled food, drinks, events, and fundraising. Tickets for the Bar Crawl are available here for $15, or $20 at the door. Registration begins at 12:30pm at Lena's Wood-Fired Pizza & Tap or Northside 10; late registration is located at Pork Barrel BBQ; crawling begins at 1pm.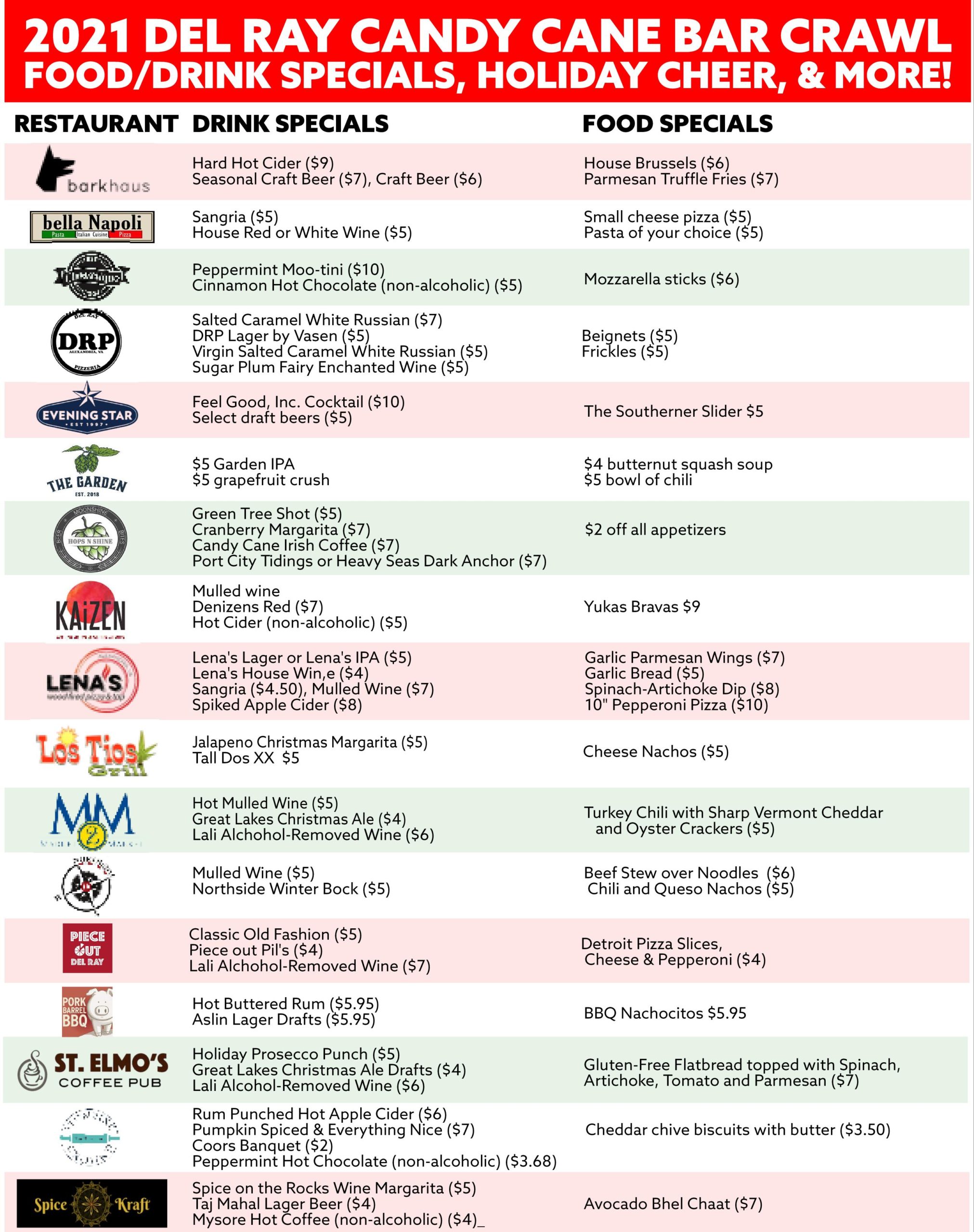 The 6th annual Bar Crawl will feature raffles, trolley transportation, and drink and food specials from local restaurants. Participating restaurants include:
Northside10, Hops N Shine, Los Tios, Spice Kraft, Cheesetique Del Ray, Piece Out, Stomping Ground, Pork Barrel BBQ, Del Ray Pizzeria, St. Elmo's Coffee Pub, Evening Star Cafe, KAiZEN Tavern,The Garden, Bella Napoli, Lena's Wood-Fired Pizza & Tap, and Barkhaus
In addition, the Bar Crawl will host a costume contest, judged by The Zebra Press! There will be awards for best single, couple, and group of 4 or more costumes. The prizes include:
Best Single Costume – $50 Kiskadee gift certificate
Best Couple Costume – $50 Lena's Wood—Fire Pizza & Tap gift certificate
Best Group Costume $75 Taqueria Poblano gift certificate
There is no set itinerary for the crawl; costumes will be judged throughout the afternoon, with winners announced at 5:45pm at Pork Barrell BBQ.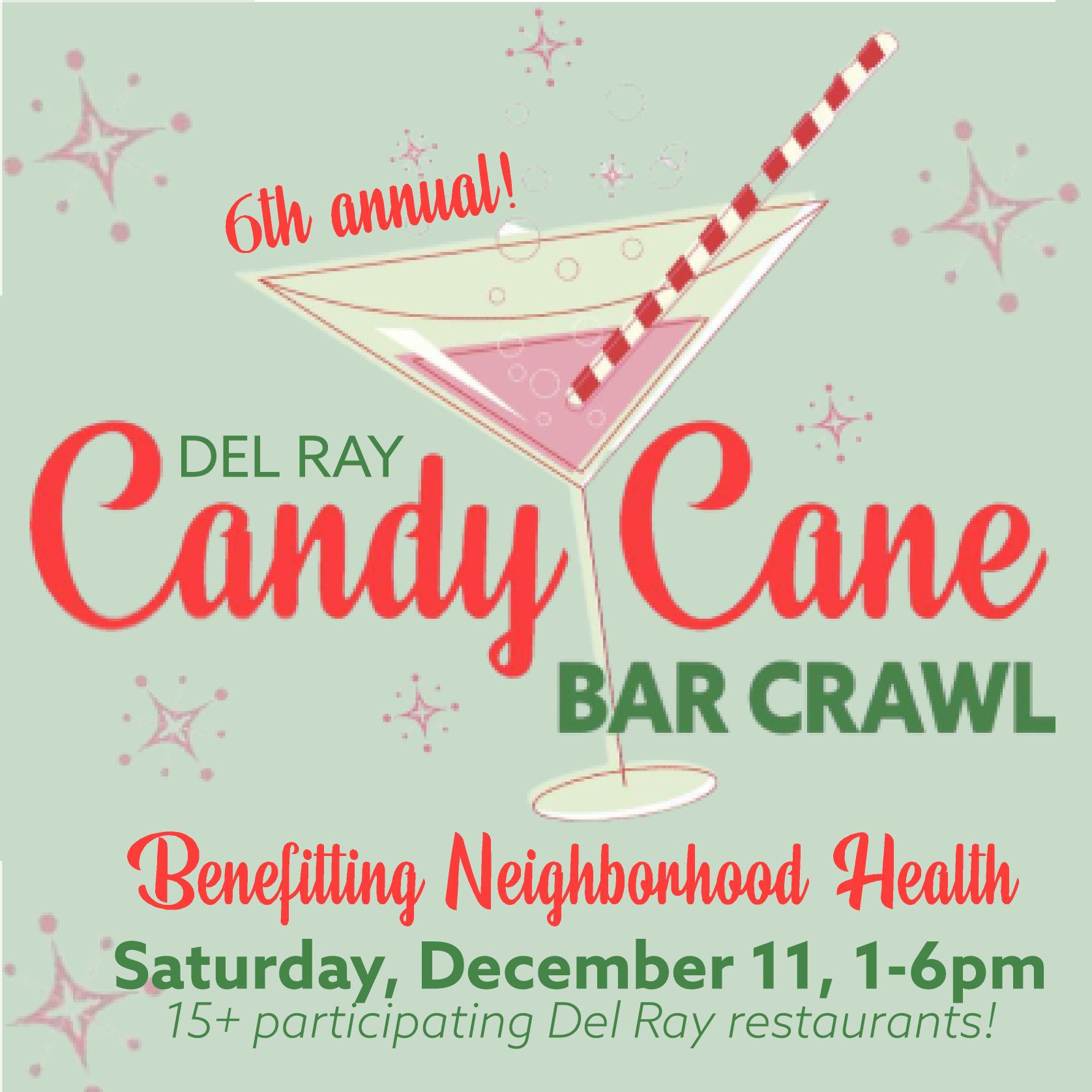 Of course holiday drinks, food, and friendly costumed competition always spurs on the holiday cheer, but let's not forget the fundraising. This year's beneficiary of the Candy Cane Bar Crawl is Neighborhood Health, a nonprofit community health center.
"It has been so rewarding to see the collective generosity of our business sponsors, crawlers, and volunteers," says Dr. Fisher, "and heartwarming to see veterans and newcomers to the neighborhood united in holiday spirit."
The DRBA is still seeking volunteers for this Saturday's event. If you are interested in volunteering, click the sign-up link here.