Del Ray Doings
Enter the Costume Contest at the Del Ray Candy Cane Bar Crawl for a Chance to Win!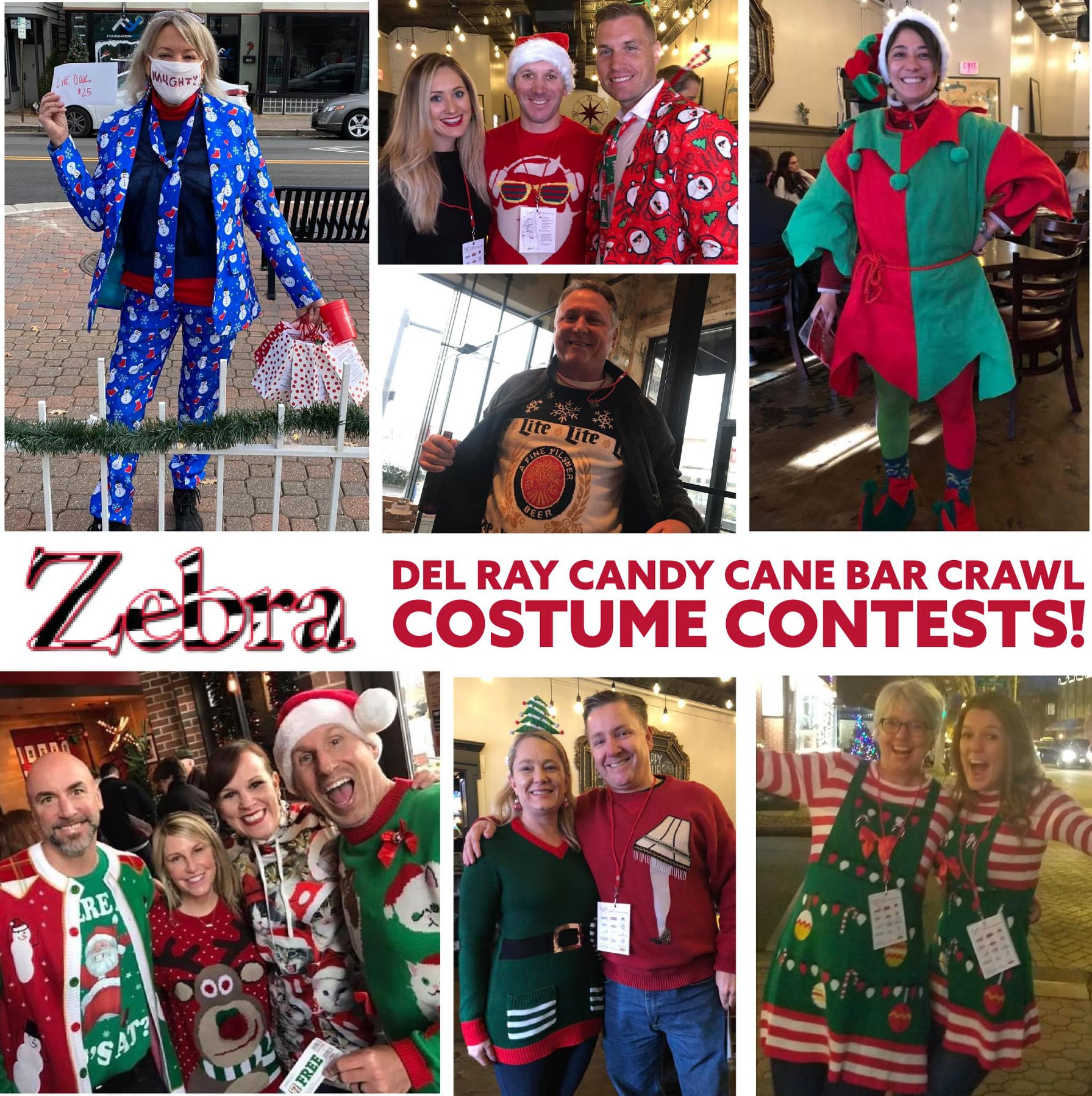 ALEXANDRIA, VA–Come one, come all, candy-coated and all! The 6th annual Del Ray Candy Cane Bar Crawl will be holding a costume contest, with judges from The Zebra Press.
Here is everything you need to know about entering and winning:
Wear your costume to the bar crawl check-in.
Check-in is held from 12:30 to 2pm at Lena's Wood-fired Pizza & Tap and Northside10.
Late check-in is held at 3pm at Pork Barrell BBQ.
Zebra will snap a photo of your costume and enter your information for a chance to win!
Winners are announced at 5:45pm at Pork Barrel BBQ.
There are 3 costume categories: Single, Partner, Group (4 or more)
Prizes include:
Best Single Costume – $50 Kiskadee gift certificate
Best Couple Costume – $50 Lena's Wood—Fired Pizza & Tap gift certificate
Best Group Costume $75 Taqueria Poblano gift certificate 
Throughout the crawl, keep your eyes peeled for our costume ambassador Newsie!
For more information on the Candy Cane Bar Crawl, visit Eventbrite.com.