School News
School Turns Empty Computer Lab into Escape Room for Students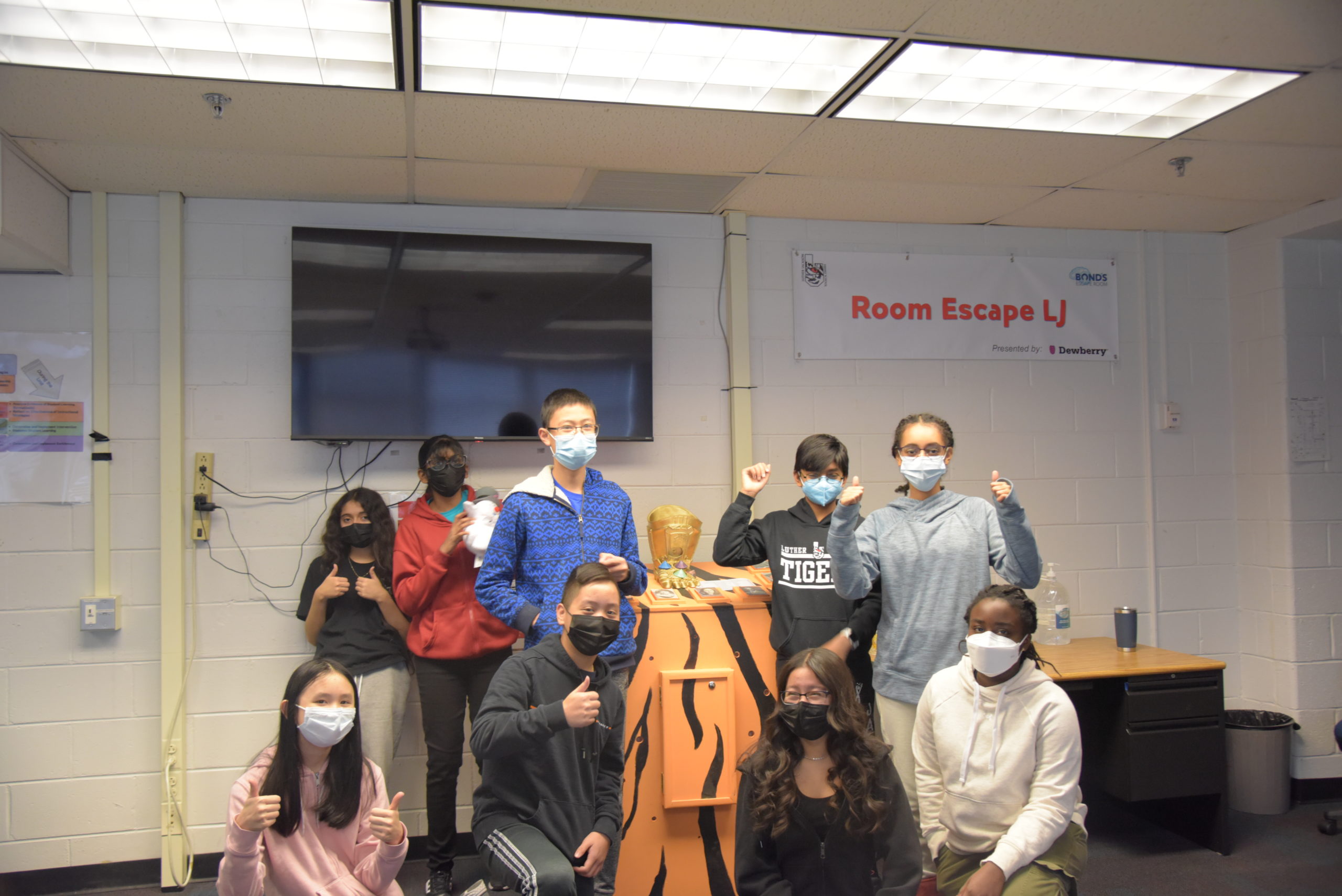 ALEXANDRIA, VA–The eighth graders at Luther Jackson Middle School are working on their communication and problem solving skills, just as all other students are. But the Luther Jackson tigers are doing it differently.
In 2020, the school sat empty, with students and staff learning or teaching from home. Classrooms were empty of children, and the computer lab in the library was empty of computers. They had all been given away to students working from home.
That is when Matt Hoffert, After School Program Specialist at Luther Jackson sparked an idea.
"We were figuring out what to use the space for," explains Hoffert. "One idea was an escape room. We thought it would be cool to bring that idea into the school as a feature element of our building. It would really focus on 21st century skills, like team building, communication, collaboration, critical thinking, etc."
So how does one go about building an escape room? If you've ever been to one, or even heard of the concept, you probably know they are rather elaborate and detailed. Hoffert knew he needed help. He had played one escape room in Fairfax that he really enjoyed, and so he reached out to them.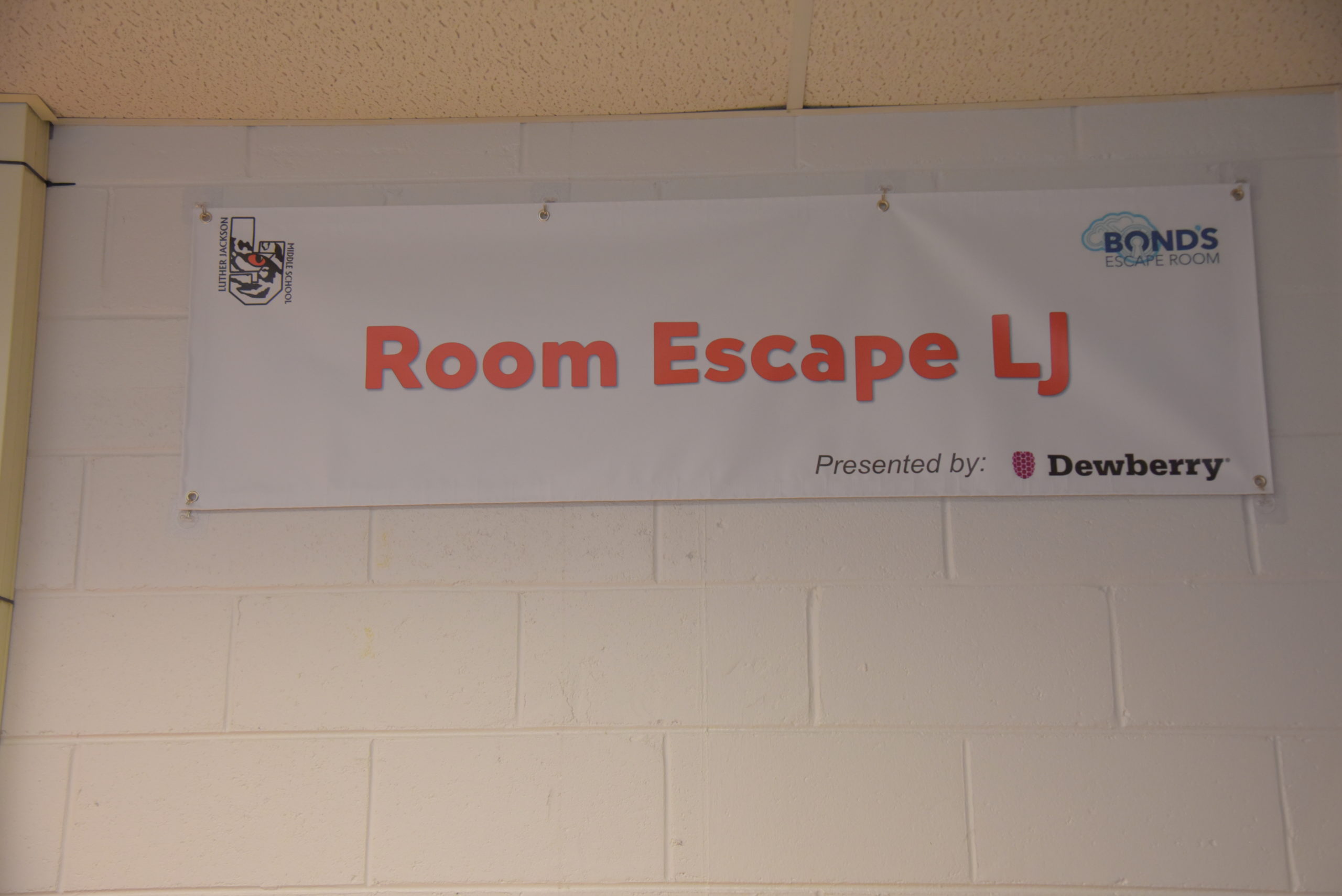 "I wanted to make this more permanent, more sturdy, so I reached out to a professional with the escape room I had played. The next day I got a response from Andrew Nicholson, the Lead Puzzle Designer with Bond's Escape Room, and I asked him how can we bring we what do to a school setting."
Nicholson immediately lit up; this was a project he'd always wanted to explore.
"One of the reasons we were so excited to take on this project is because of how different it is from anything else we've done before," explains Nicholson.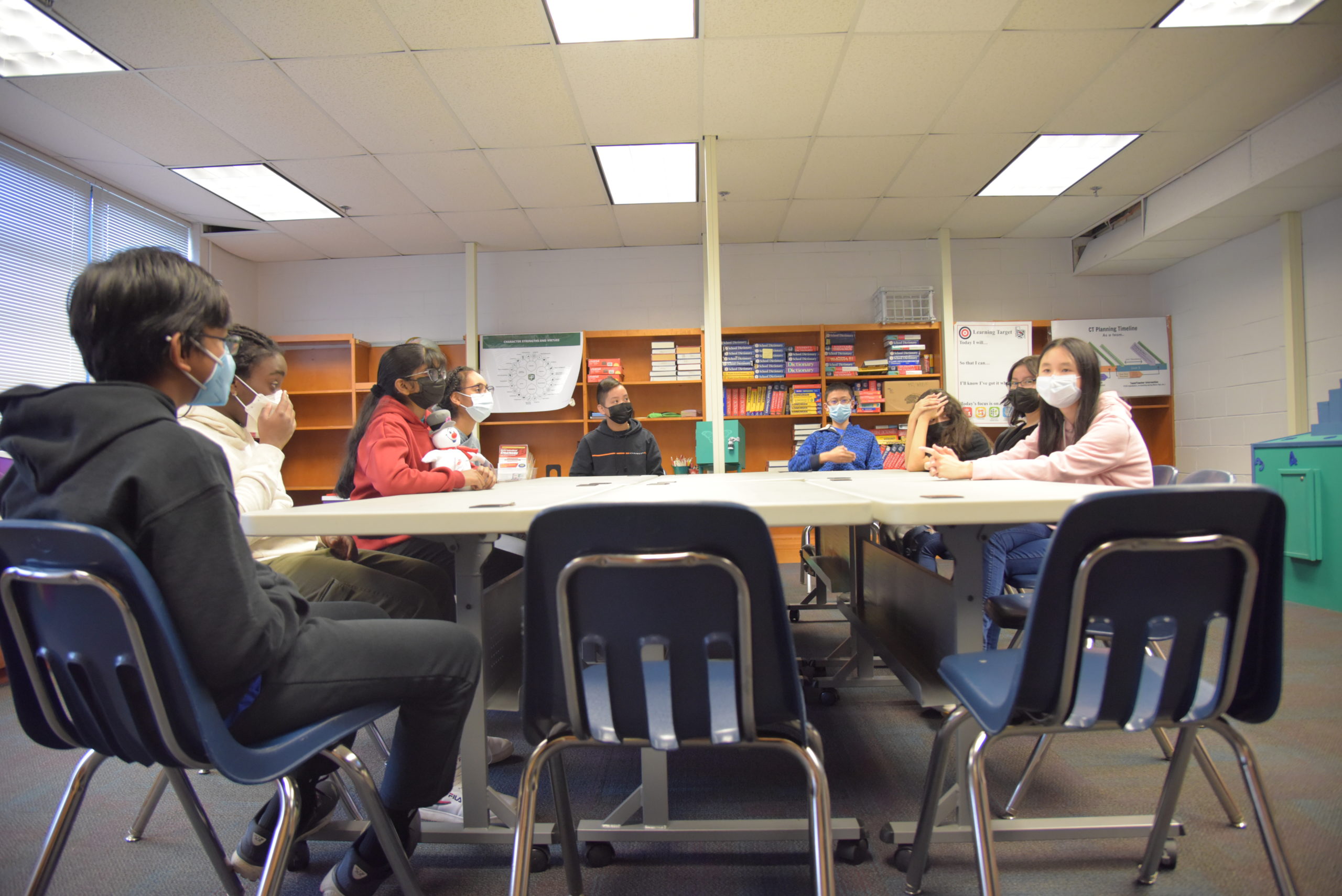 "Normally when we're planning puzzles for a room, we need to make sure that anyone from cub scouts to grandmas can have a fair shot at the puzzles, but one of the things that was so exciting about this project was the potential to incorporate specialized knowledge based on the school's curriculum. Since we wanted to use the game to reinforce what the students were learning, we had a unique opportunity to draw on specific details from US History or certain math concepts to make sure the puzzles were fun and relevant."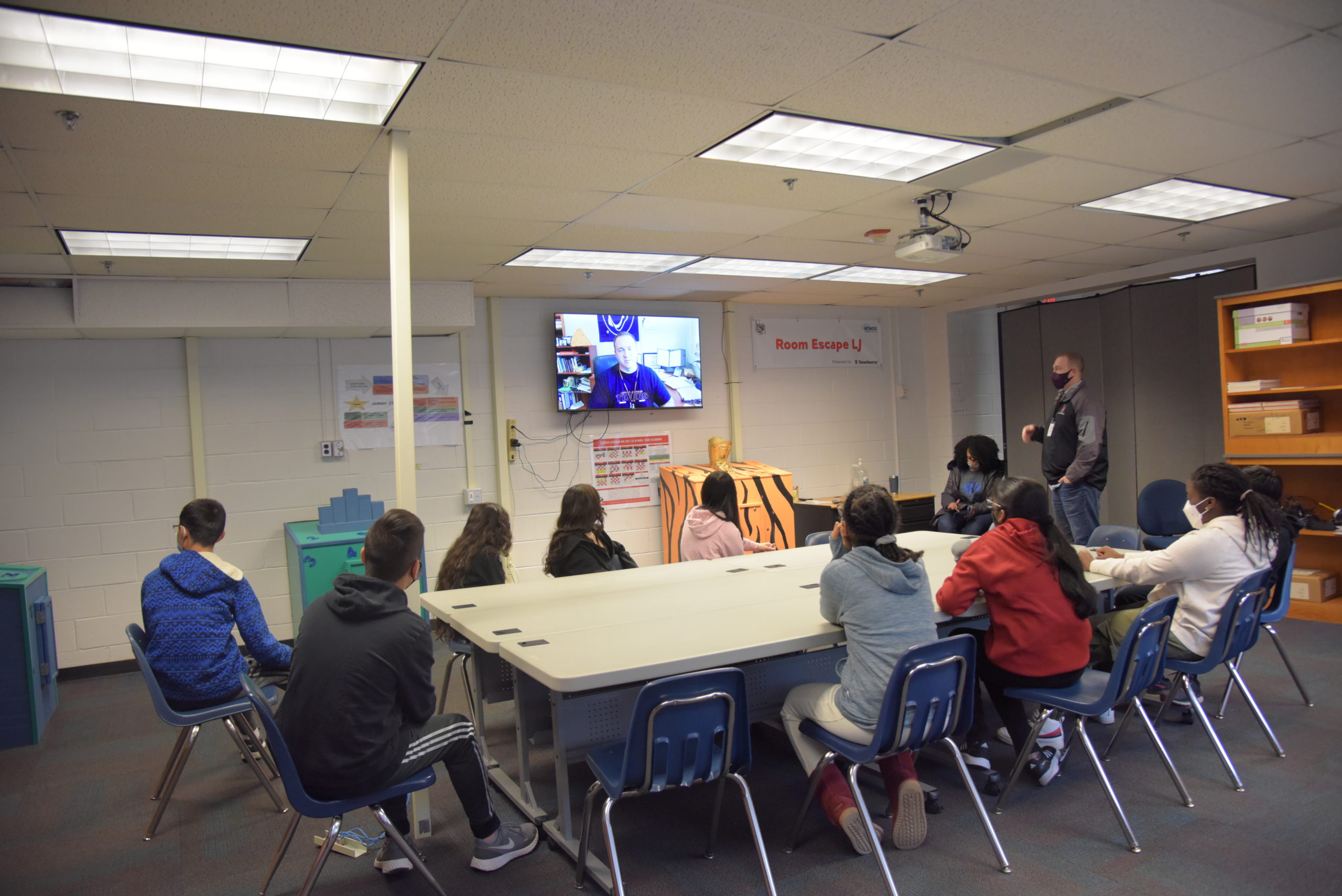 This particular escape room consists of 8 boxes, each with their own puzzle to solve; clues to solve each puzzle are dispersed throughout the room amongst the other boxes, so it is a fairly contained puzzle that any school could incorporate. The puzzles include questions from each of the four primary learning criteria: English, Science, Math, History.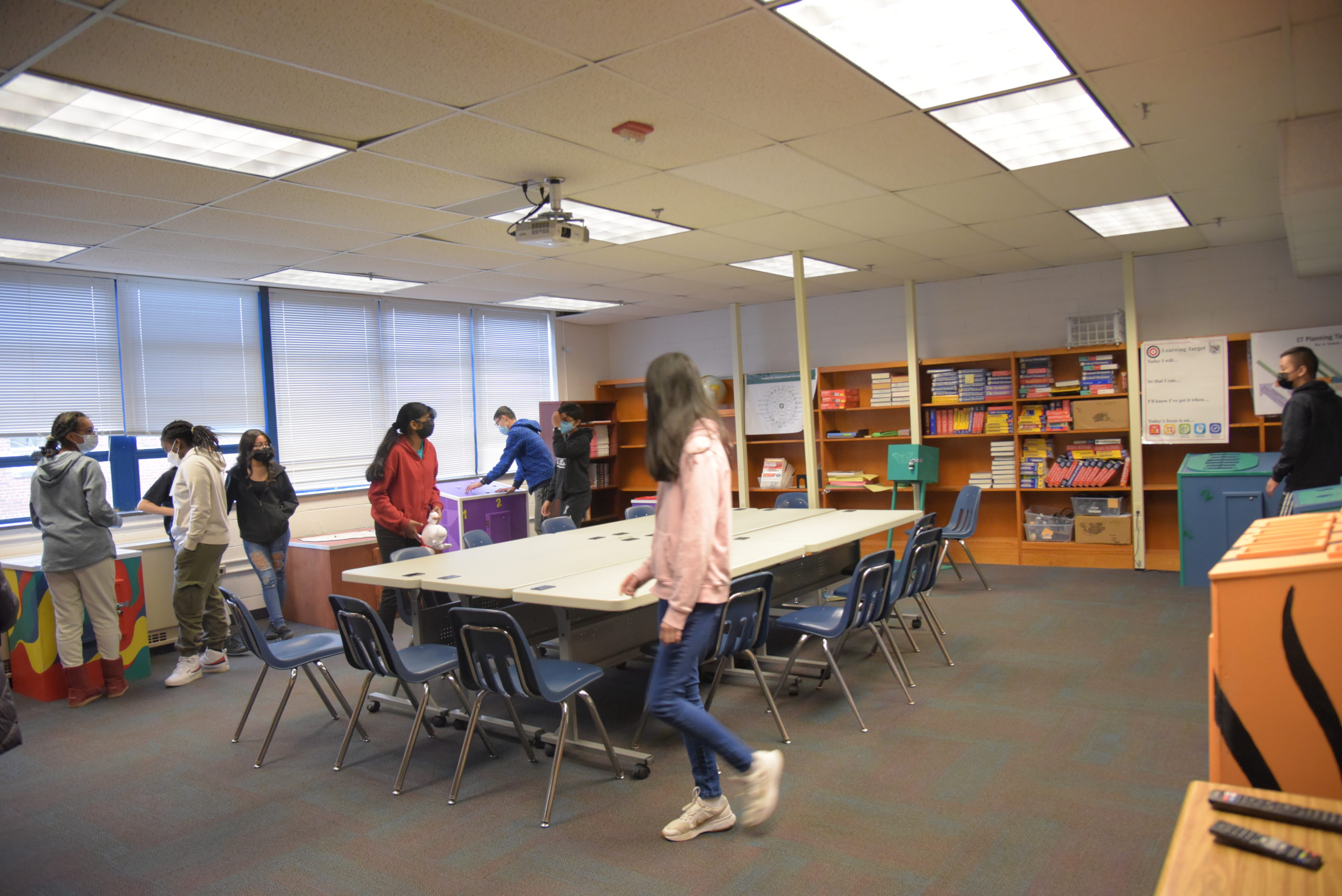 Students enter the escape room and are presented a video. The Luther Jackson tiger has been captured, and the evil Dark Lord Treefo has taken over! The students need to gather the four curriculum stones in 40 minutes to awaken the multitude boot to save their school spirit.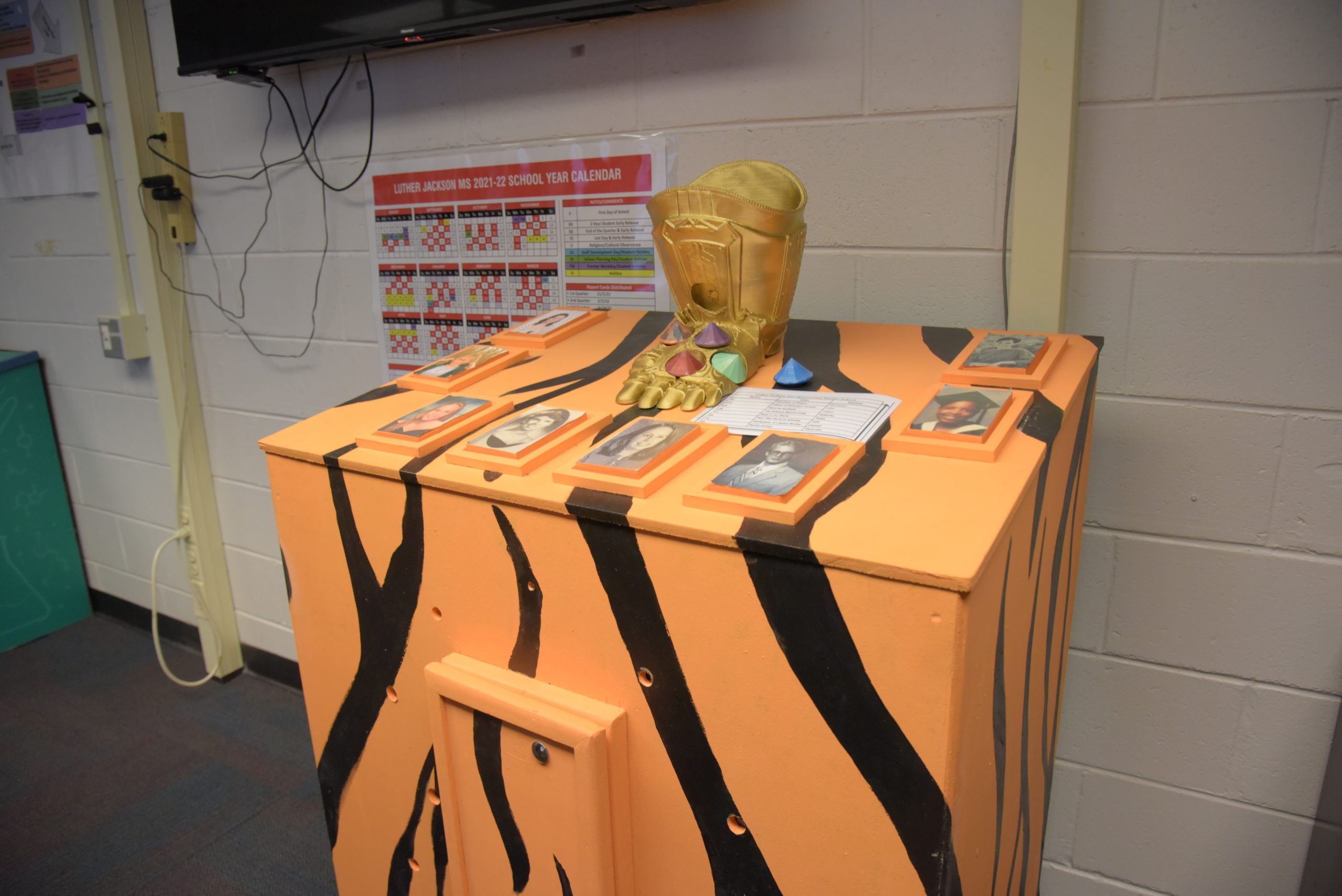 The puzzle was finished in spring 2021 and tested with groups of teachers throughout the summer. This fall, it opened to students. Each week, during the Friday advisory period, eighth grade students divide into groups of approximately 9 to escape the room. As of Dec 10, 6 groups had attempted the room and 4 groups had escaped. Hoffert projects it should take almost the whole school year to get all students a chance at the room. Then next year, as the current seventh graders rise to eighth grade, they will each get a chance, allowing for the room design to remain consistent.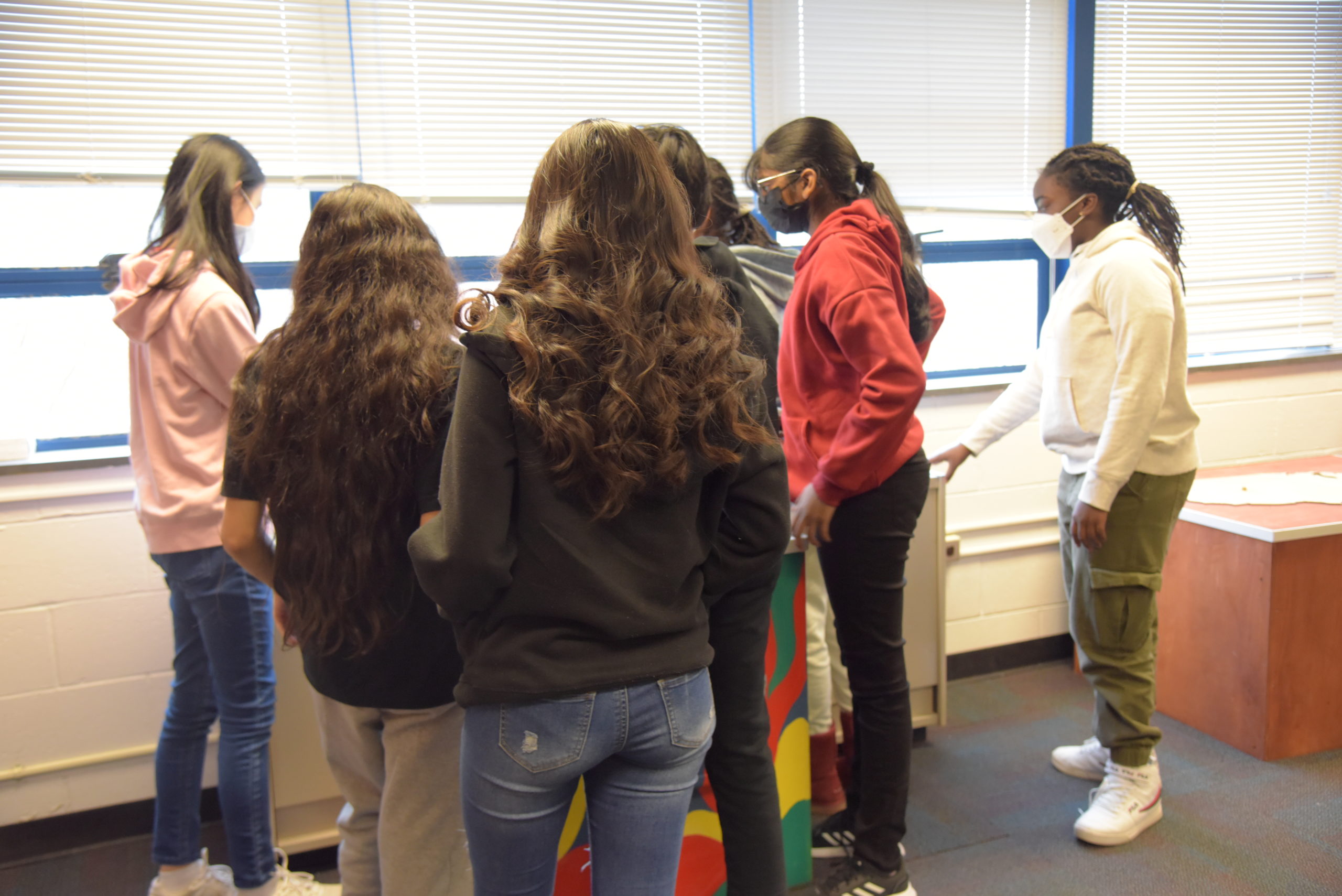 Particular qualities present themselves to each group when they either beat the game or run out of time, namely leadership, communication, and listening, or lack thereof.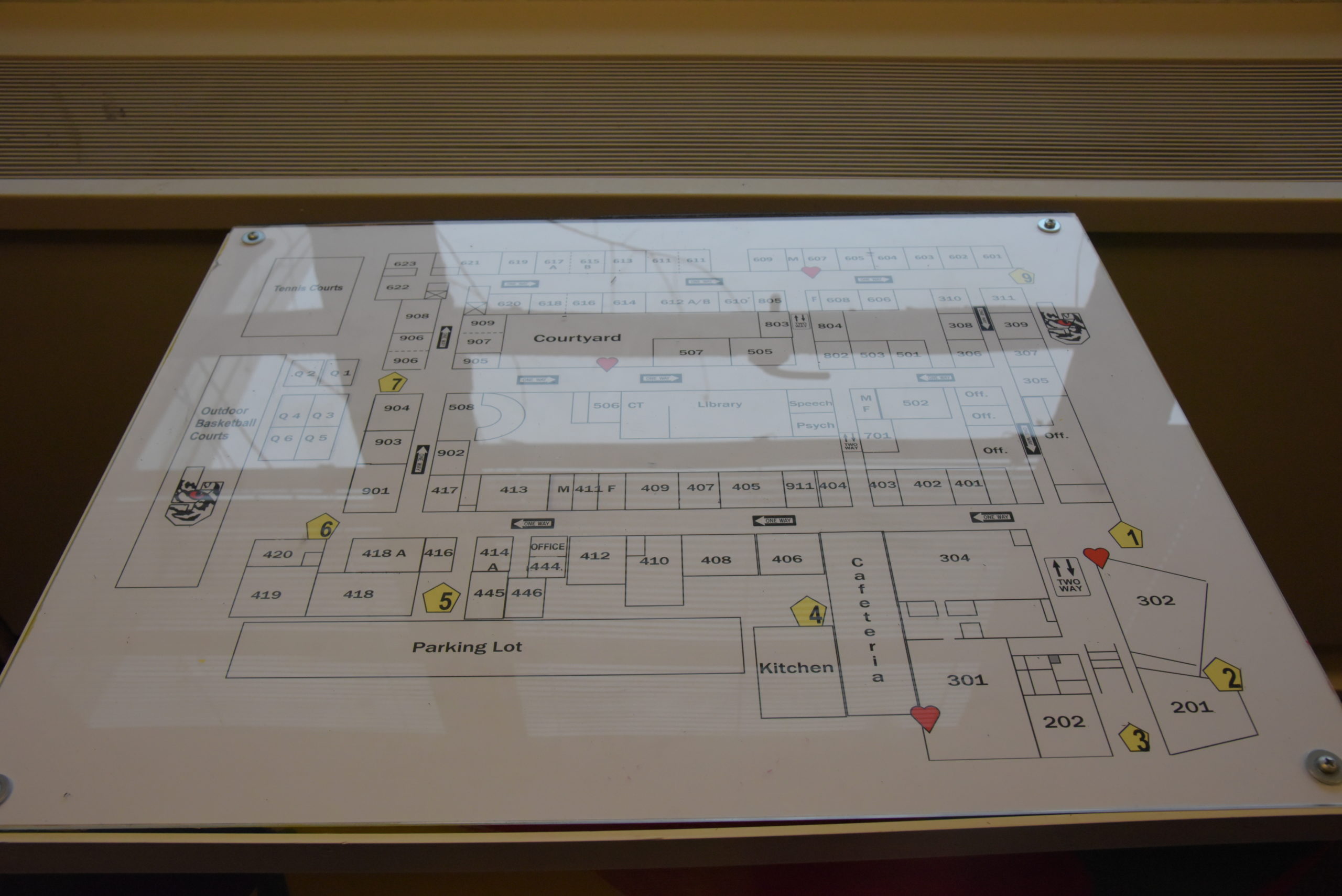 "A lot of those leadership skills do emerge; you can tell which kids are natural leaders and which kids hide. The challenge is getting those kids that hide to offer their ideas and getting other kids to listen. It is good for them to go back and reflect on how can we fix that going forward."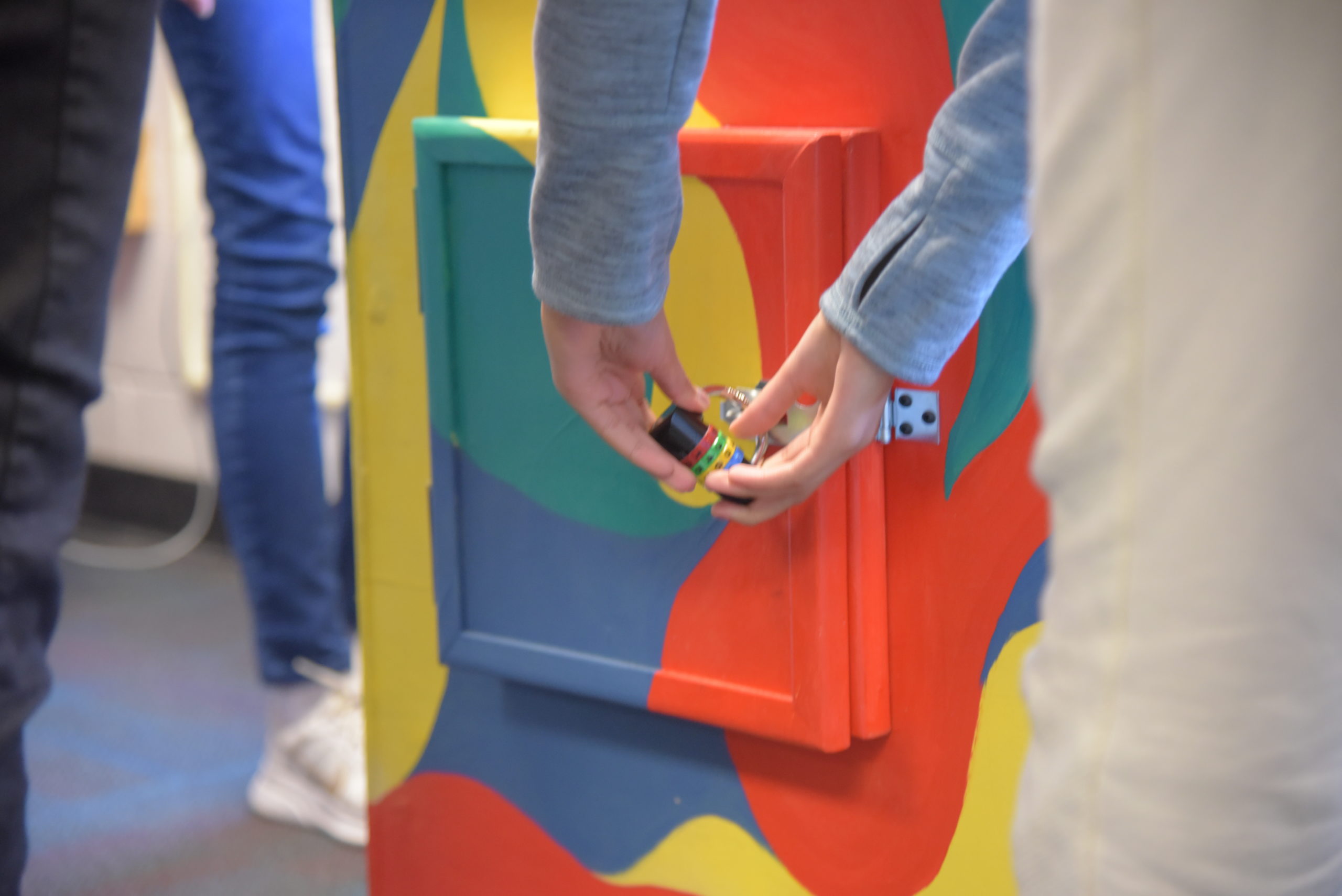 Following the end of the puzzle or the end of time, depending on each group's success, Hoffert leads the students in a debrief. To the two groups I watched, he emphasized how as a team when you work together, you need everyone to be engaged focusing on the same issue at hand, listen to everyone in the room.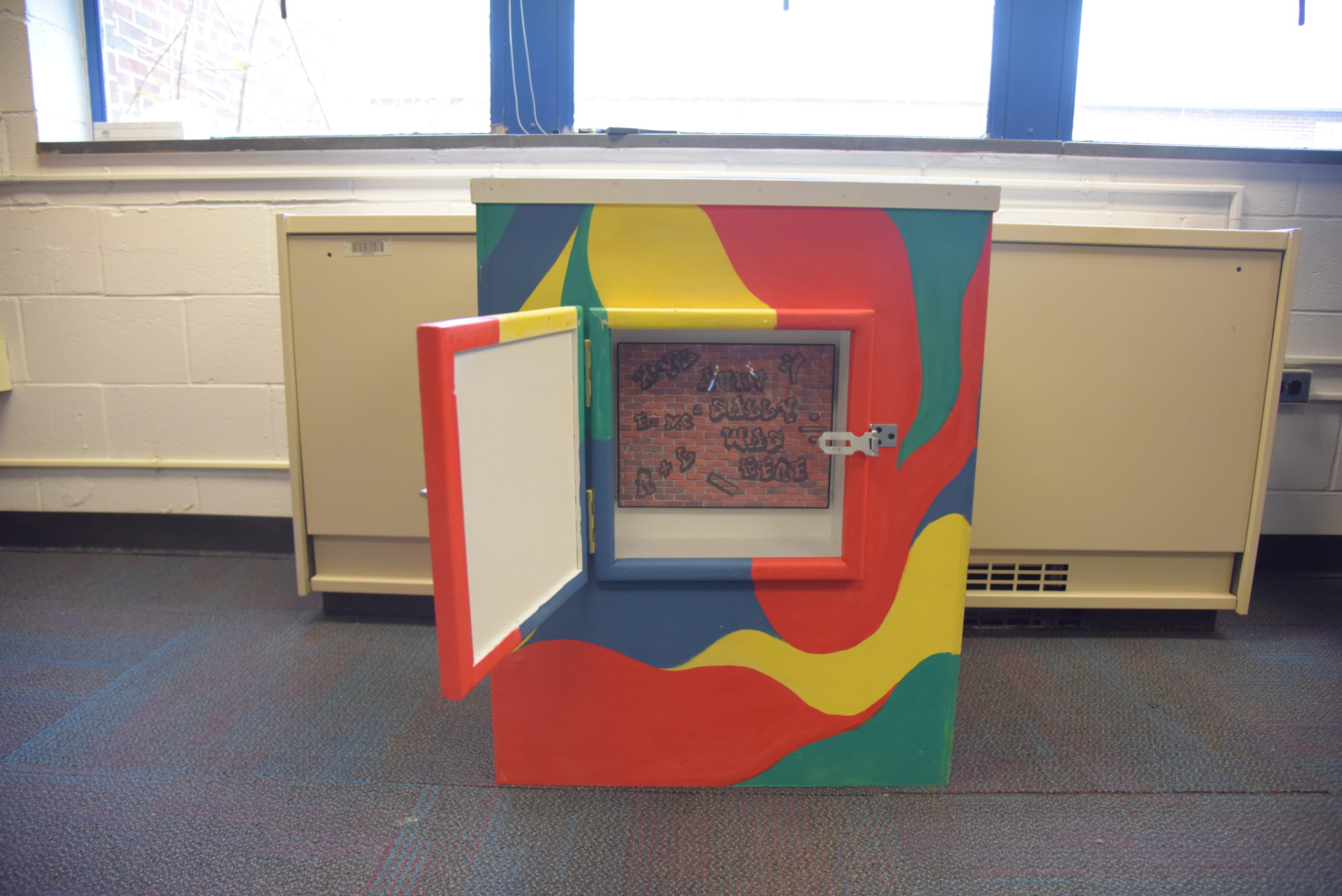 Out of those two groups I witnessed complete the puzzle, two students spoke with me on their experience.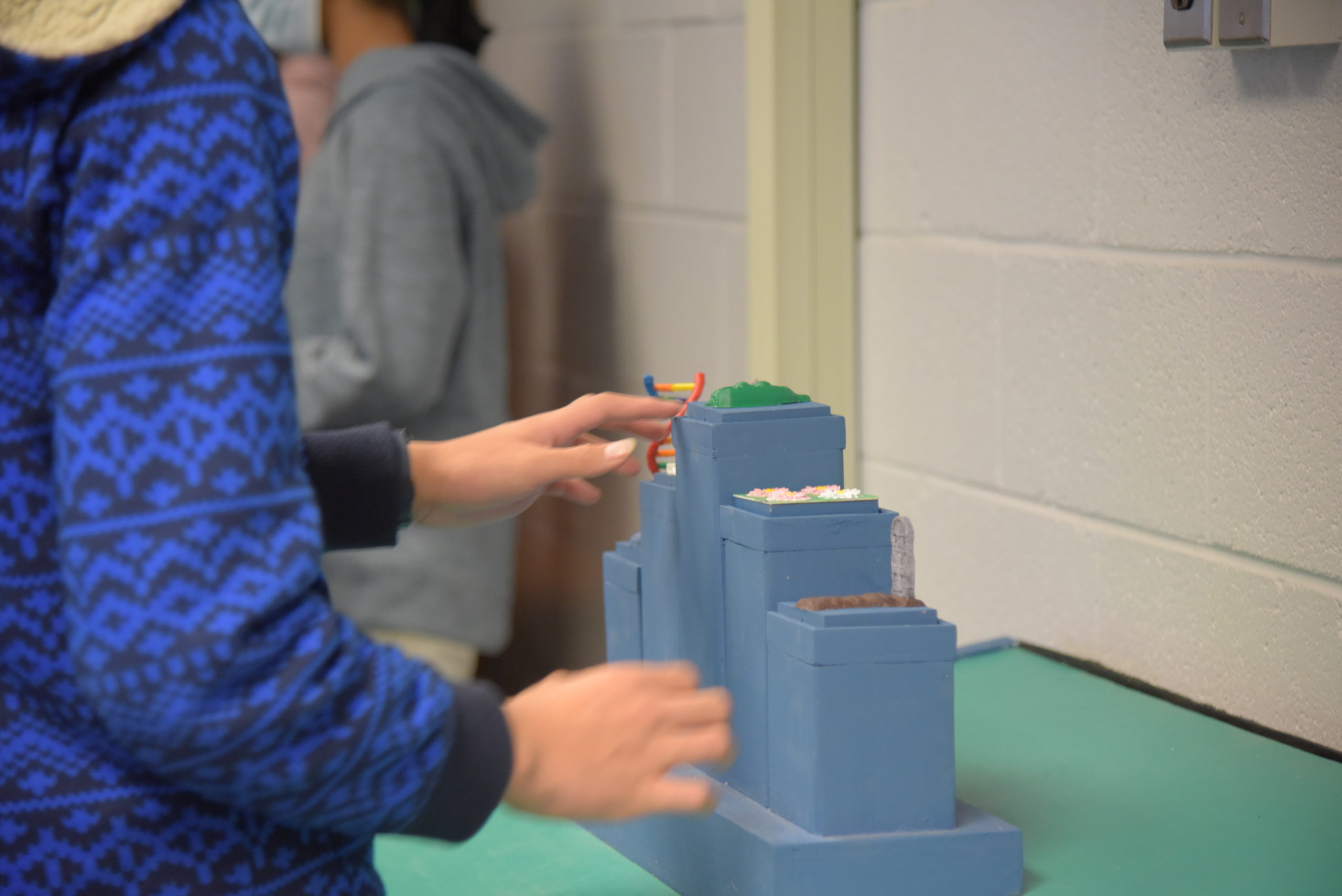 Both had completed escape rooms before, but eighth grader Tian Xing Zhang stated how this one was different. "It is more about thinking about what is in front of you where other escape rooms you have to find the clues you are given."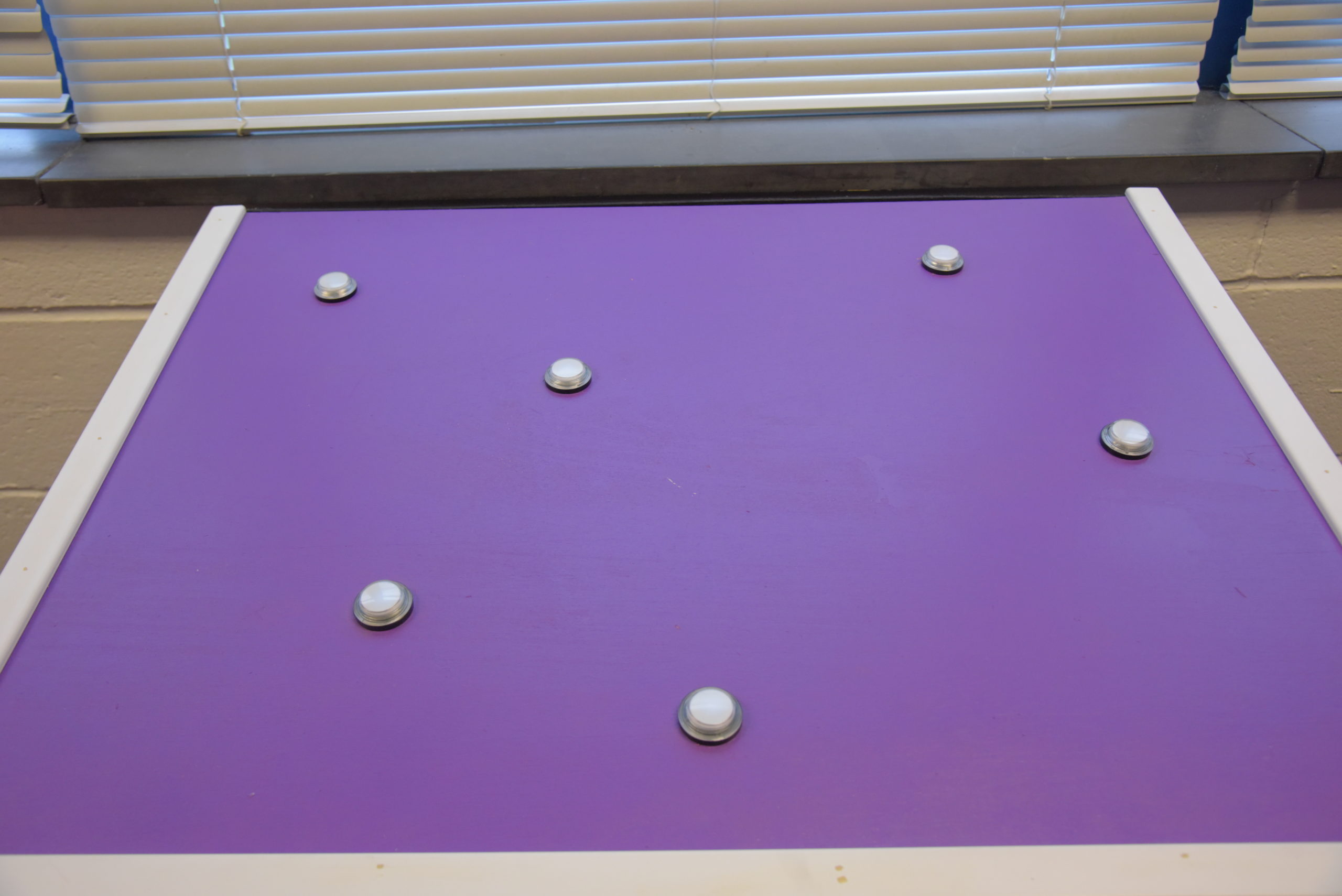 Both had also completed group projects before, as is right of passage when you are a student. When comparing the group escape room to a regular group project, Zhang noted, "With normal group projects I feel people are more relaxed and aren't as willing to help because we have a longer timeline; they're not actively focused on the project. This was something we were all focusing on trying to solve actively rather than sitting around waiting for someone to do something."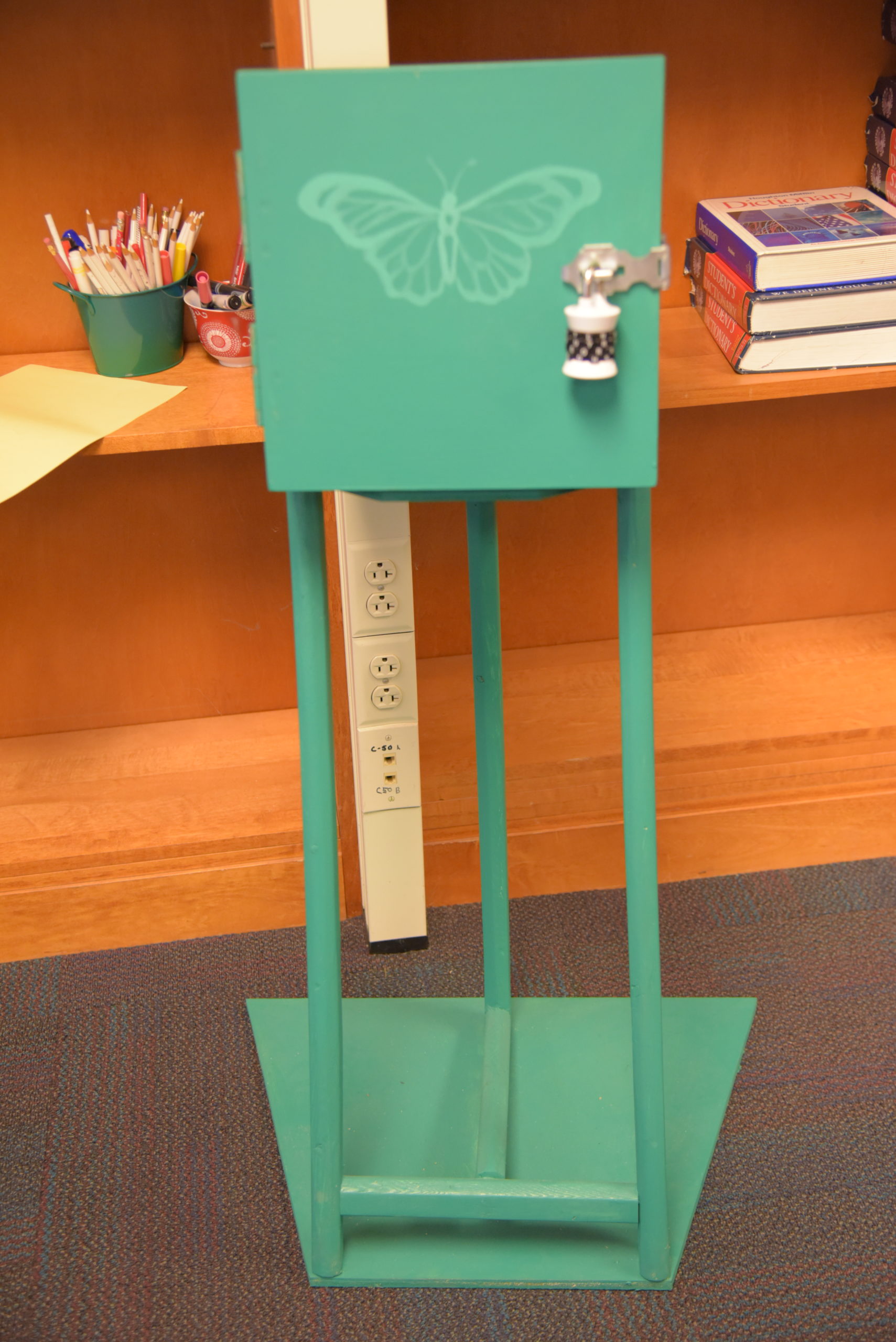 Of course natural leaders reared their heads, but those more reticent also made an impact, when everyone was, as Zhang said, actively focusing on trying to solve the problem together.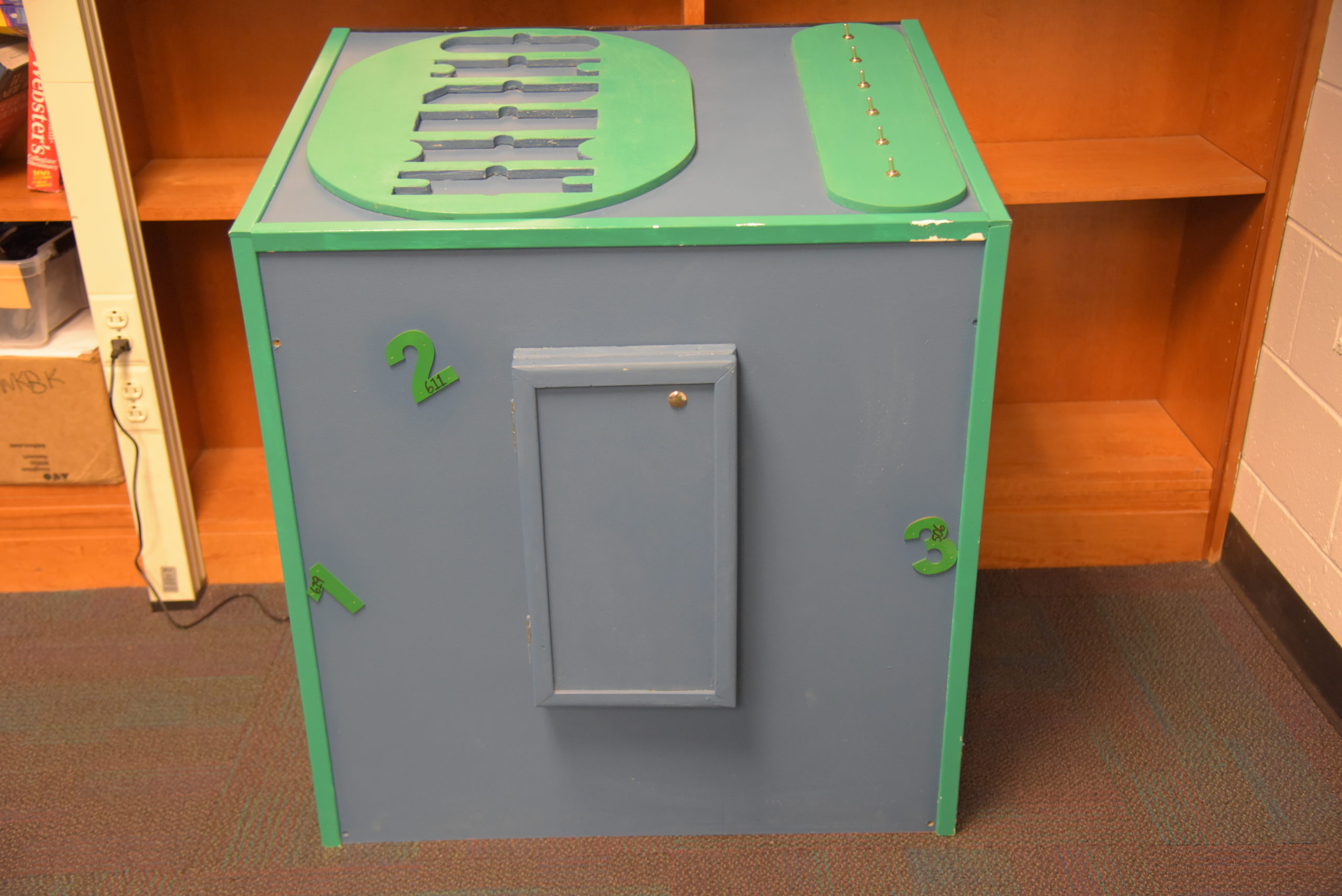 Another eighth grader, Rishithasree Poshaoa, comments on using those collaboration skills, "I think the first
always is the hardest because you have to learn to work together as a team."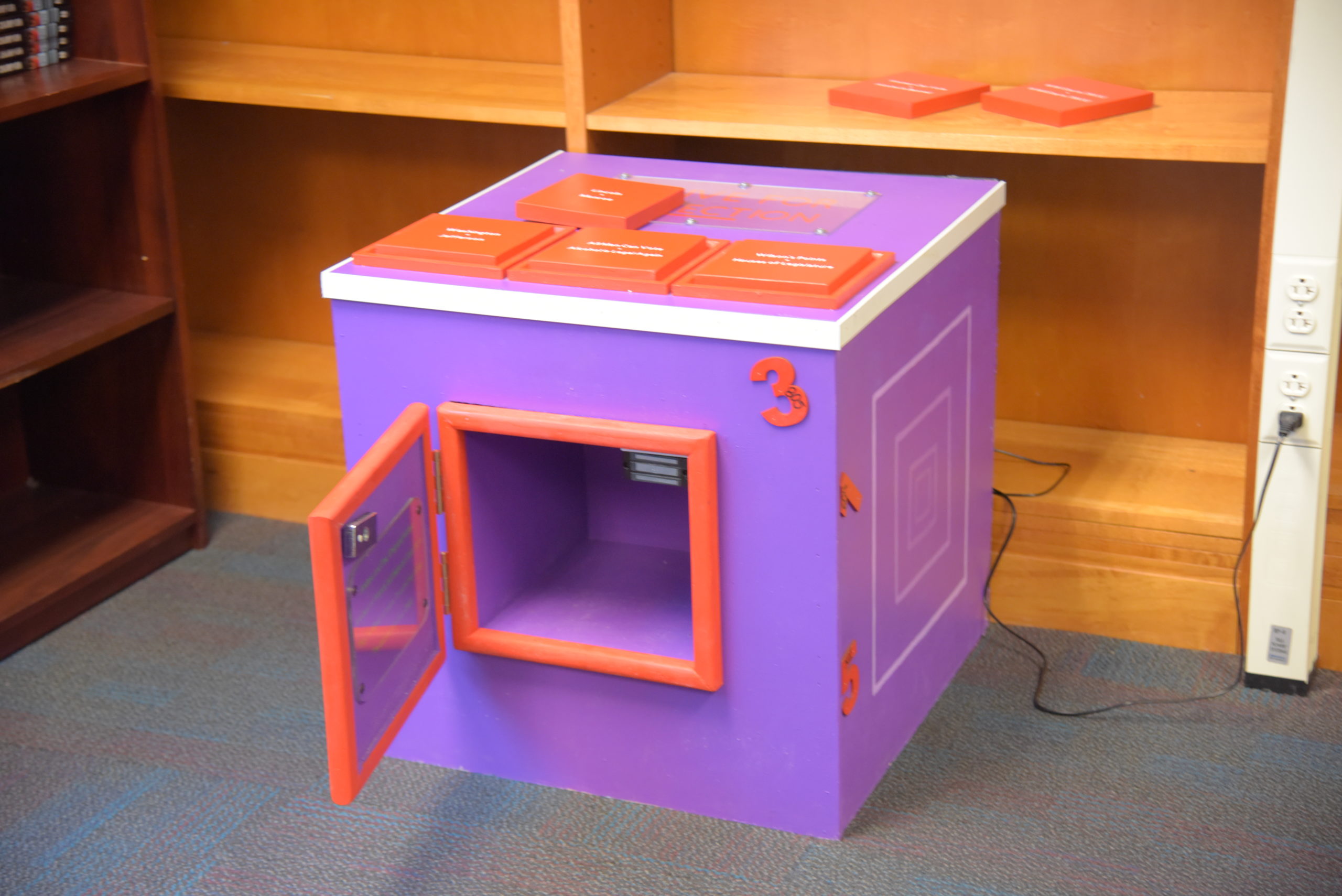 This was a pattern I noticed forming: The groups would take the longest on the first box, then once they learned how to work together to solve that one, the other seven flew open, emphasizing the importance of communication, collaboration, and team work.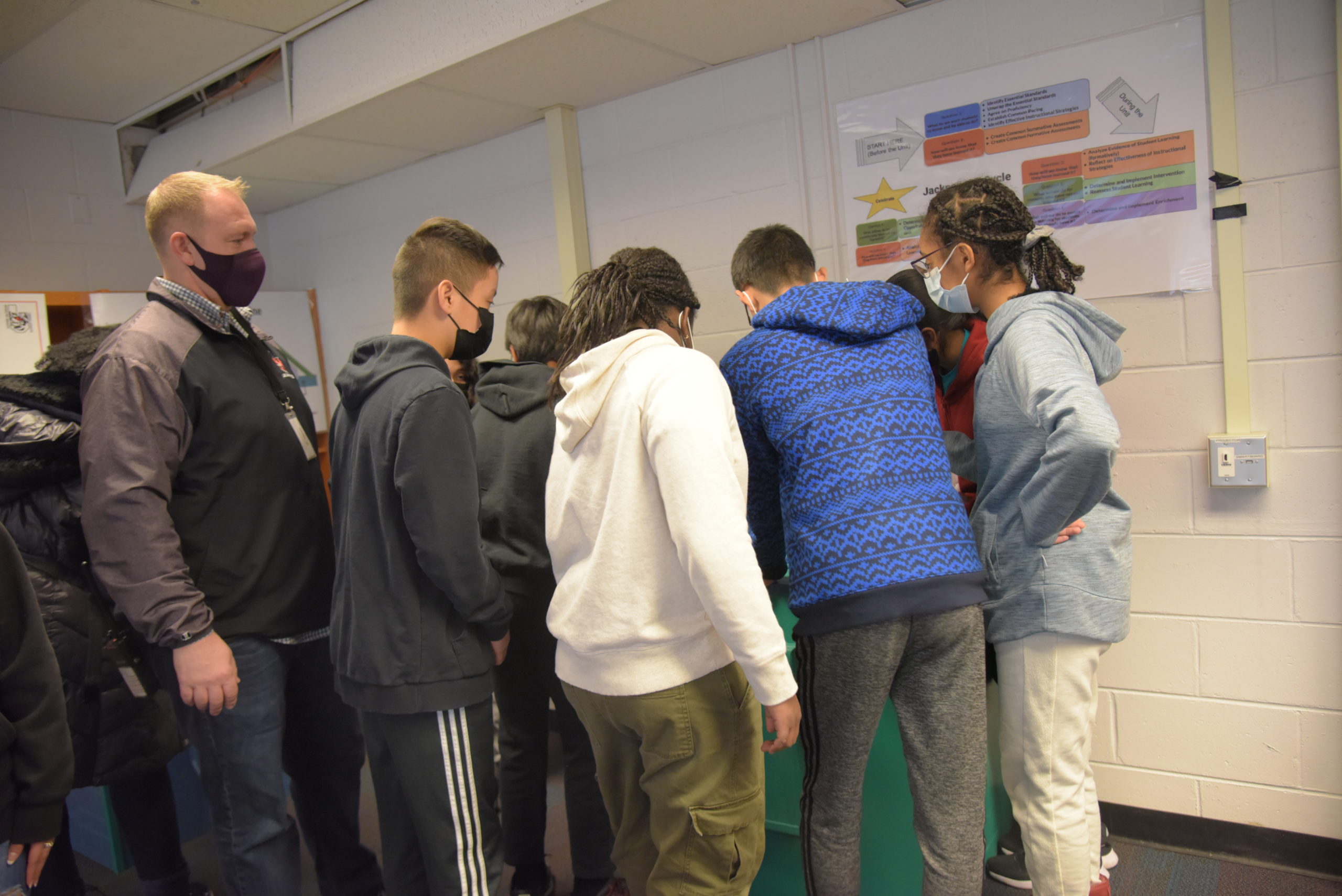 Each student had their favorite box and their most challenging box, but ultimately, they were unanimous when it came to the overall fun they had. Poshoa and Zhang agree that they'd love to see this unique design in their high schools in the future.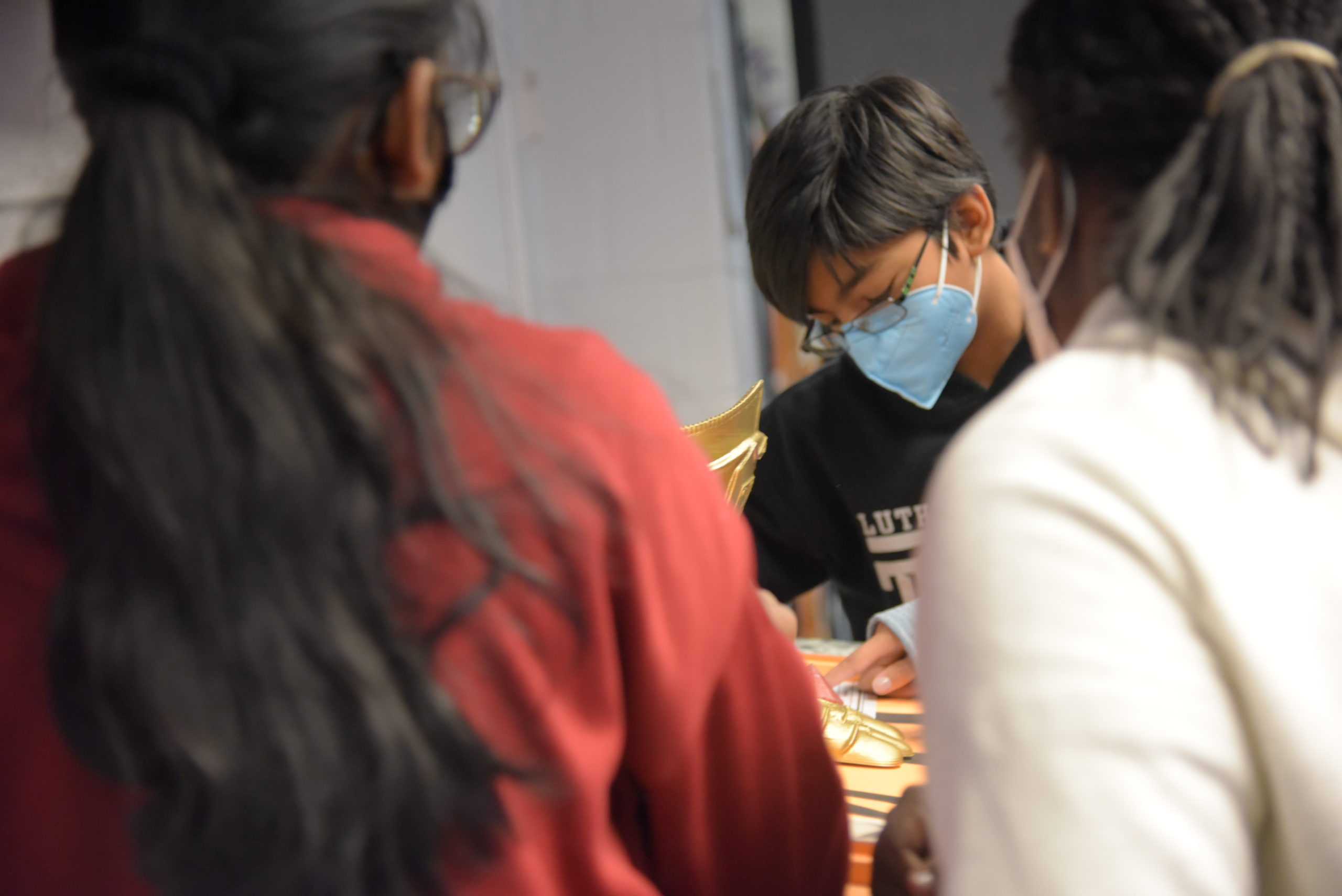 "We are eager to expand this program and work with other schools in the DMV to create something truly special," states Nicholson.
This is the first escape room I have seen in a school, but maybe next year it will be across each FCPS and ACPS location, encouraging the next leaders of America.