Affordable Housing
Community News
Harmony Place Mobile Home Residents in Alexandria South Demand Repairs be Part of Upcoming Sale
Tight-Knit Fairfax County Mobile Home Community Organizing Over the Struggle for Basic Living Conditions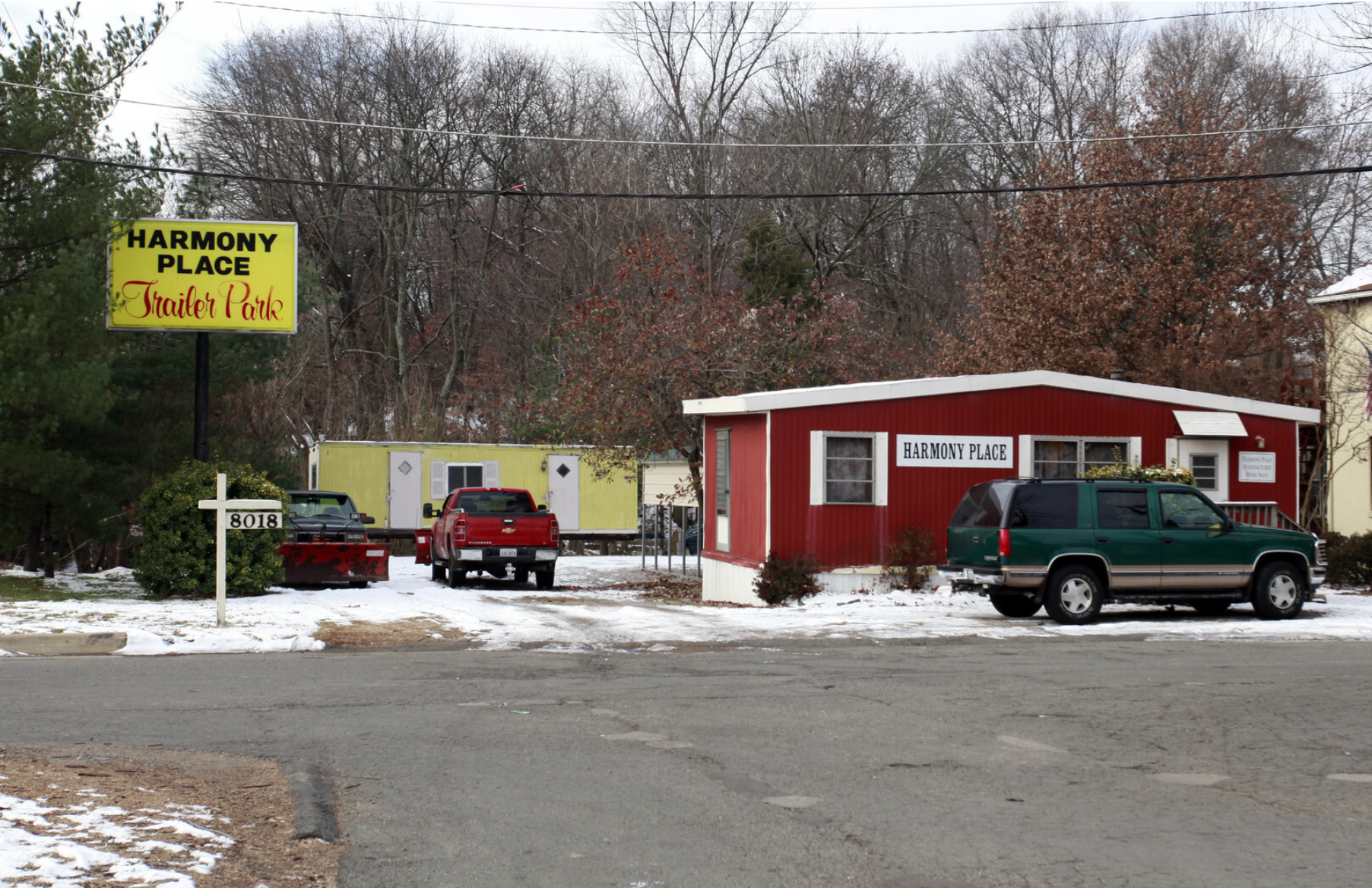 Fairfax County – Today, residents of Harmony Place, a mobile home park located in the Alexandria zip code 22206 at 8018 Richmond Hwy in Fairfax County, held a press conference at the park to demand significant health and safety improvements be made as a condition of the upcoming sale of the property.
Fairfax County, on behalf of the residents, is working with the two potential buyers to ensure meaningful changes are made, but no official deals have been reached. Residents and their supporters spoke of their concerns for the future and hopes that whoever the final buyer is will work to preserve and improve their community for the long term.
Residents at Harmony Place have been organizing for more than a year. This mobile home park is a tight-knit community, with many residents having lived here for over a decade. "For years, residents have been dealing with unhealthy and dangerous living conditions that must be remedied for them to have a safe, dignified, and sustainable future in the park," stated a press release issued by the Tenants and Workers United.
"The goals of the residents include better living conditions, affordable stable rent prices, long-term housing security and stability for current residents, and maintaining Harmony Place as a mobile home community," continued the release.
"If you walk through the streets of Harmony Place, you'll see that the storm drains don't work, the power lines are in bad condition and pose serious risks to our homes, the streets are a disaster, and the kids have no park to play in after school – they play in the streets and run the risk of getting hit by a car," said Amilcar Benitez, TWU community leader and Harmony Place resident.
"This is why we have come together as a community – to improve and preserve Harmony Place and keep it affordable. We don't want rent going up each year, we want rent frozen, and we don't want to be displaced. Whoever buys this land, we don't want our community to be a business where big companies profit off of low-income families. We want a dignified community to live in."
Residents had already been organizing when the owner announced that a private buyer, SRP Alexandria, LLC, had made an offer on the property. Residents stepped up their efforts to make sure that they had the full 60 days under the Manufactured Home Lot Rental Act to make an offer themselves, which the owner would be required to consider. Those 60 days will be up on December 20, 2021.
Catholics for Housing, a non-profit with experience managing mobile home parks, has been working (with financial support from Fairfax County) to make an offer on behalf of residents. At the same time, Fairfax County has reached out to SRP Alexandria, LLC, to see if they will sign an agreement to address residents' concerns and improve conditions if the company becomes the new park owner.
"For far too long, tenants at Harmony Place mobile home community have faced terrible living conditions," said Evelin Urrutia, Executive Director of Tenants and Workers United. "We want to ensure our community here has dignified, affordable housing so people can own a home and build wealth for their families. Mobile home communities are a great way to achieve that, and we must preserve and strengthen them as an inclusive approach to the affordable housing crisis."
"Unhealthy, dangerous, and inhumane living conditions can drive low-income residents out of low-cost housing, break up communities, and keep families in constant housing insecurity. Preserving affordable housing means more than just protecting it from development pressures," said Larisa Zehr, Skadden Legal Fellow with Legal Aid Justice Center, "It is crucial that the new owners of Harmony Place take residents' concerns seriously and take steps to address them."
For over 30 years, Tenants and Workers United (TWU) has been organizing low-income communities of color to build power so people can become change agents in their own lives by addressing the issues they care about. We advance racial, economic, and social justice by fighting for education, housing, and immigrants' rights.
RELATED: Meet Evelin Urrutia, Executive Director of Tenants and Workers United