Music
George Washington's Church Gets a Brand New Organ
Hear it on Christmas Eve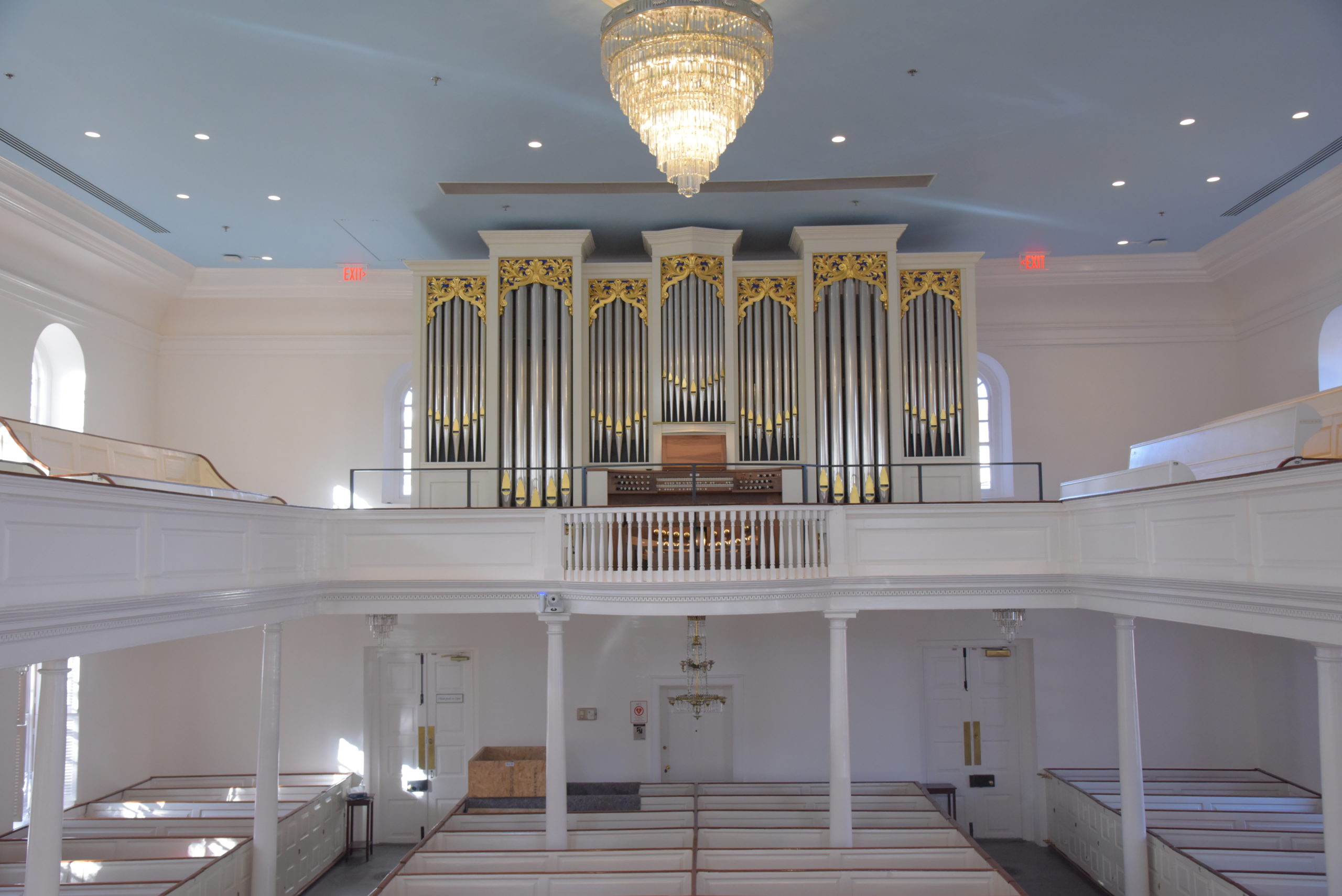 ALEXANDRIA, VA–The installation of the new Bromley Organ at George Washington's Christ Church on N. Washington is almost complete. This process has taken 5 years, 2 continents, and much patience, but on Christmas Eve, it will have all been worth it.
At each of Christ Church's four Christmas Eve services—at 2pm, 4pm, 6pm, and 9pm—any and all are welcome to join and listen to the perfectly tuned pipes of the new Harrison and Harrison organ.
If you are new to Christ Church, you might even think the instrument has always been there, with its gilded frame mirroring the golden details on the pulpit and columns, and its pitch that blends perfectly with the voices of the choir, all enhancing the colonial aesthetic of the first president's church–That's right; Christ Church was George Washington's very own place of worship; he had his very own family pew in the front of the chapel.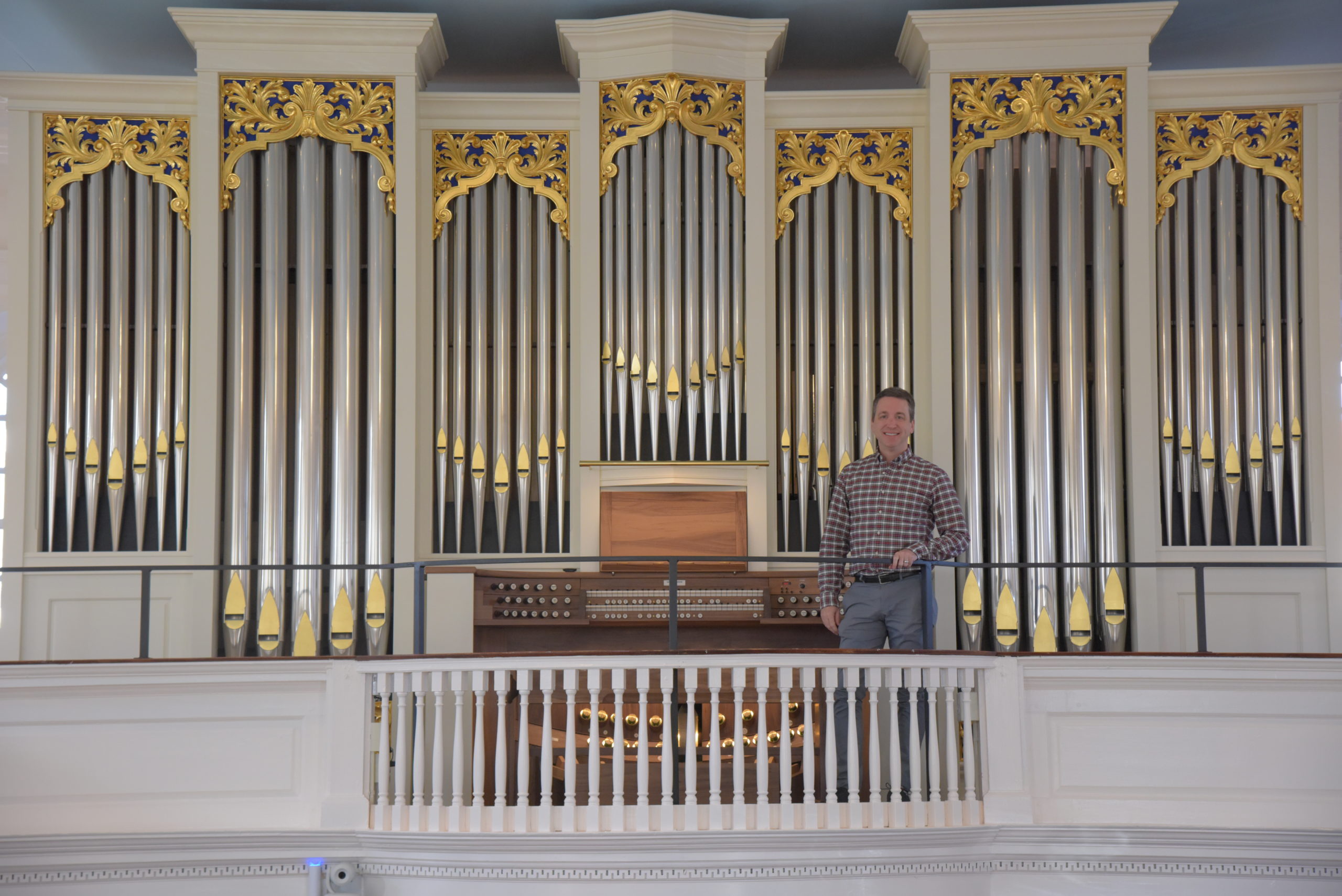 As time and history have come and past, so have other organs, but Jason Abel Director of Music Christ Church says, "I'm hopeful this [instrument] will last a really long time." Abel has been with the Church since 2005, and become very familiar with the previous organ in the chapel.
"We weren't really happy with the previous organ," he details. "It was a pipe organ from the 1970s; it was a product of its time. It did not fit the colonial look of the room or support our singing in the ways we needed it to. We wanted something that looked like it had always been here."
The previous organ was divided into four sections along the back wall and was both physically and audibly cumbersome, disseminating the music awkwardly across the room. The new piece is consolidated into one piece, centered on the back balcony, and is smaller with fewer pipes.
This is the sixth organ in Christ Church's almost 250 years in Alexandria. If you do that math, Abel says, "They can last a long time if they are well maintained. There are organs in Europe containing parts that Bach played." With the precisely curated details of this new organ, maintenance is imperative.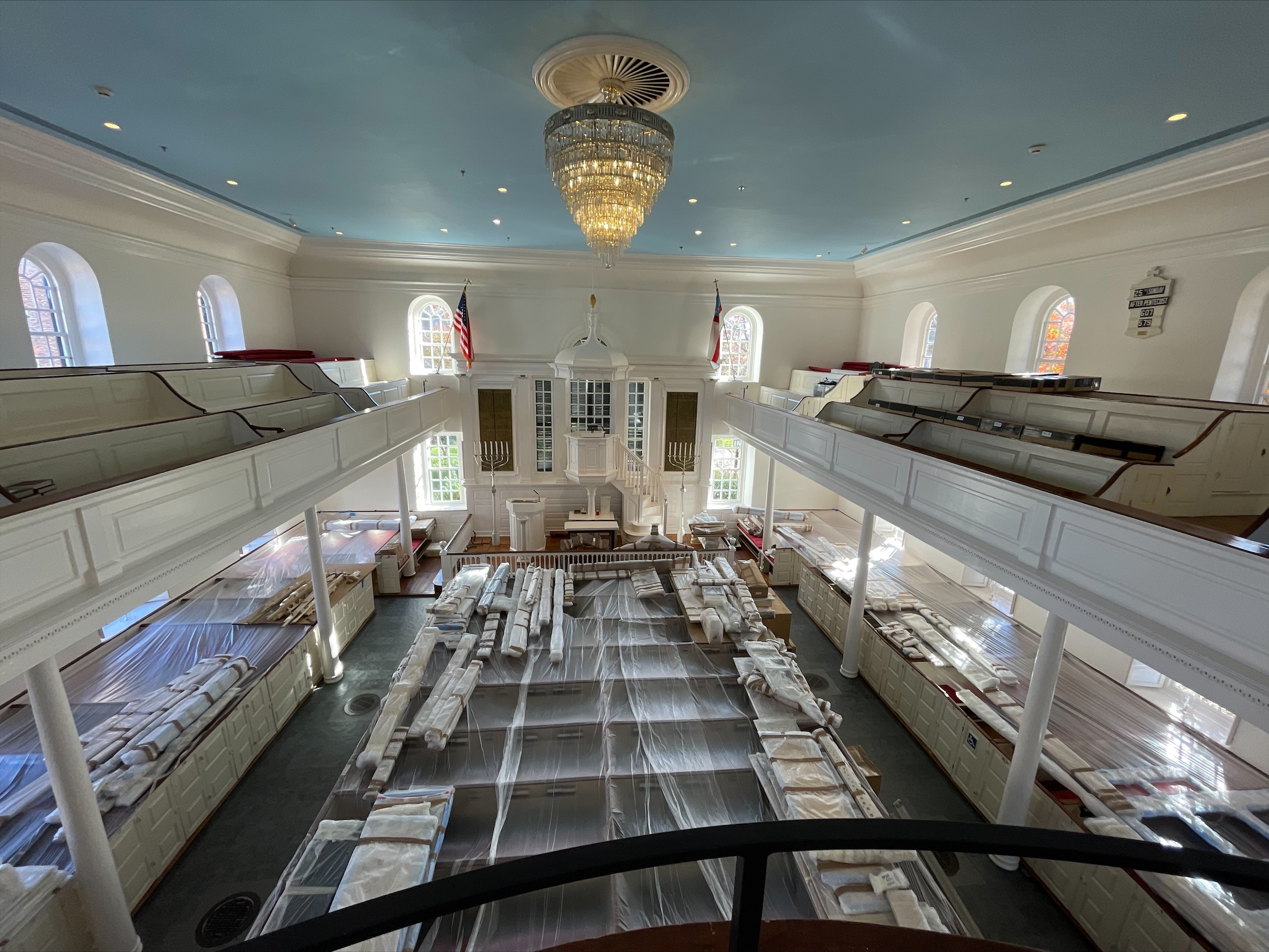 The organ was designed by Harrison & Harrison Organ Builders in the United Kingdom, who came over to Alexandria, studied the previous organ, drafted a proposal, and got to work in 2016. The original organ was taken apart piece by piece; while the new piece was completely constructed in the United Kingdom, before being dissected for transportation.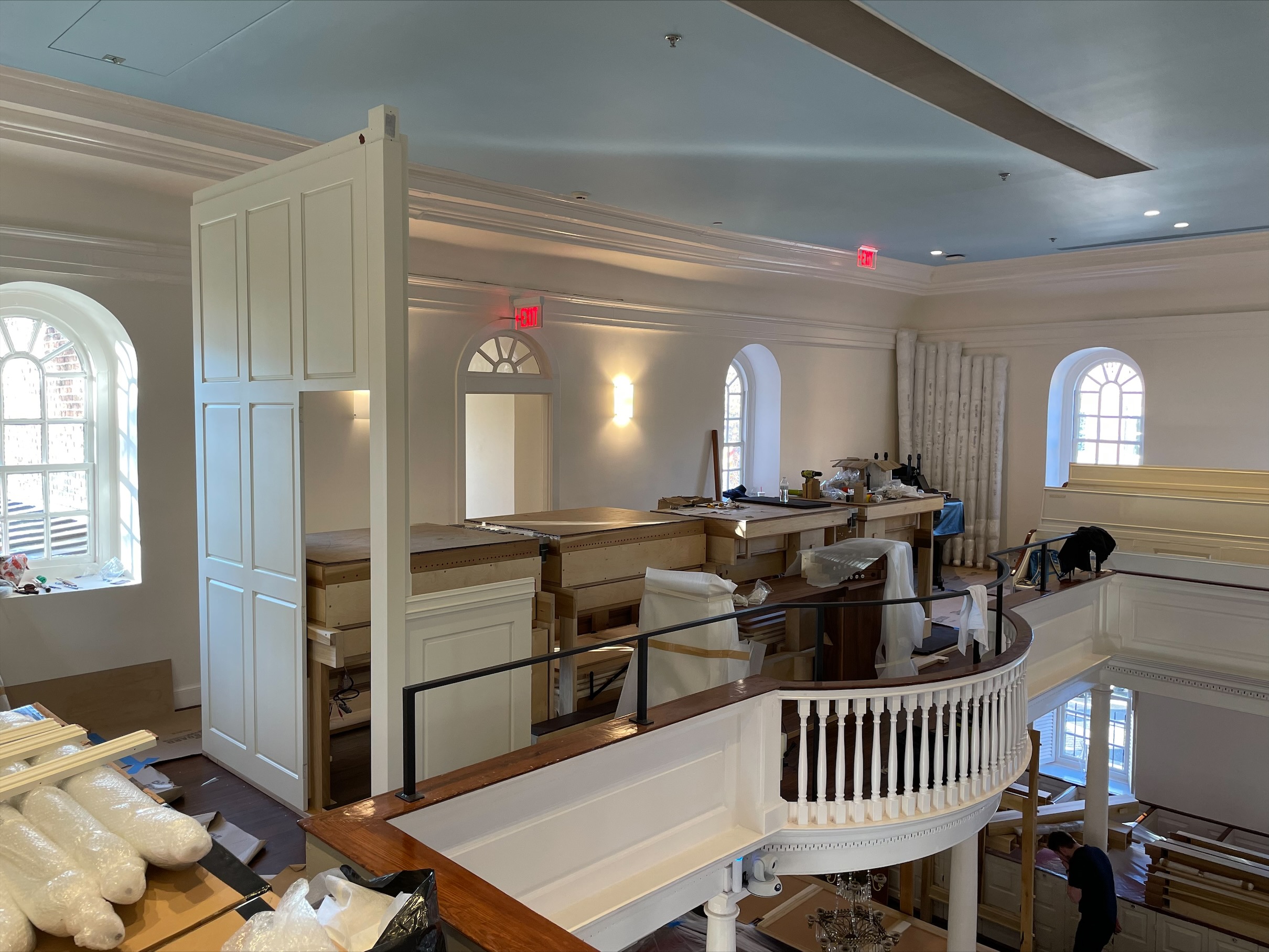 As these are intricate and looming instruments, the removal and installation has taken quite some time, with COVID-19 only extending that process. "The last Sunday in 2019 was the last time we used the old organ," states Abel. "We had cleaned everything up in early 2020, and since October of 2020, the work was done and we were waiting for the instrument, but then COVID hit."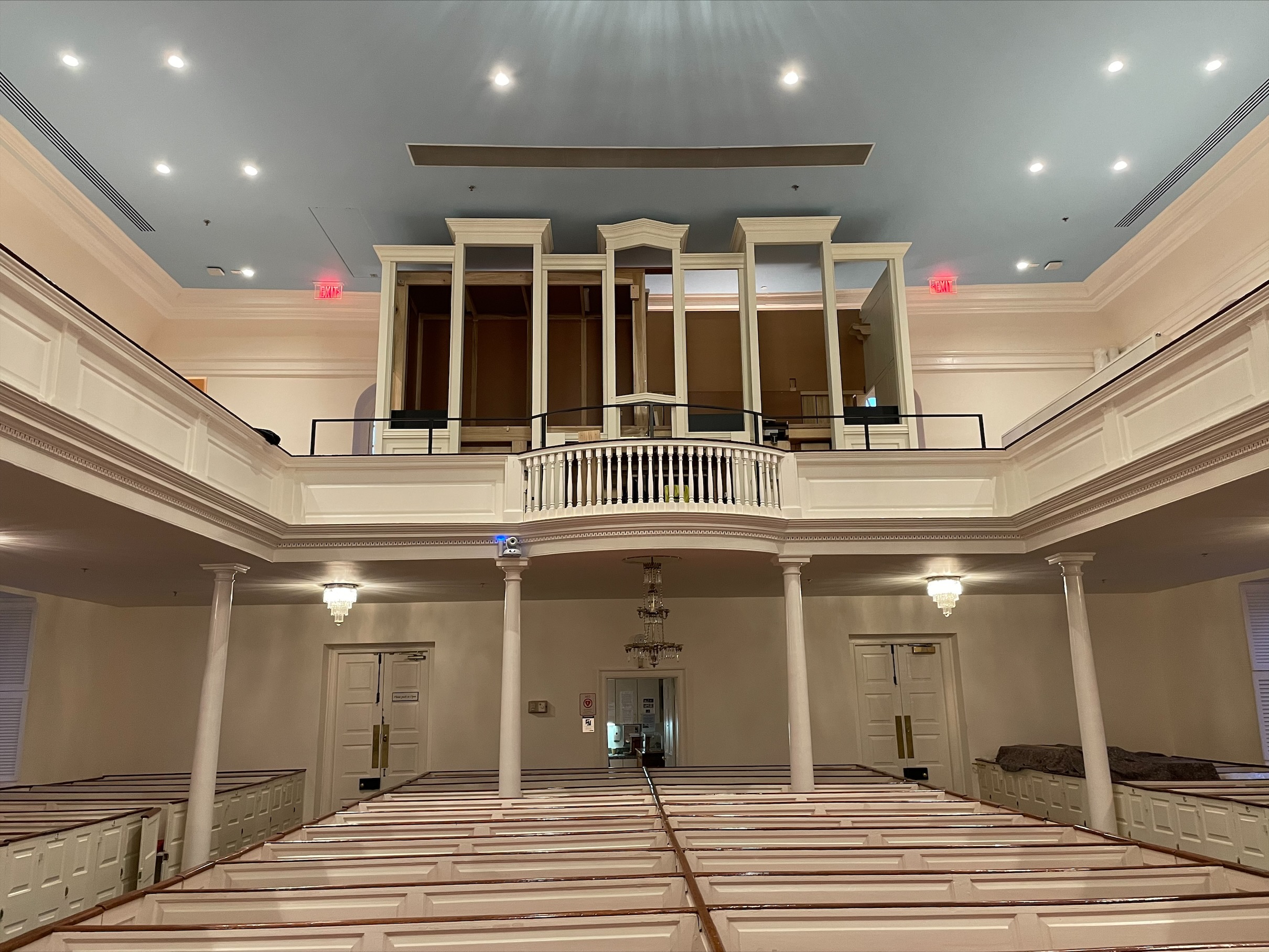 Through the rest of 2020, Christ Church would halt its in person services completely, to bring them back in spring 2021, outside. Then in November this year, the new organ arrived, 1,300 pipes and all; it took only a mere month to install. "There were five workers from Harrison and Harrison who came over and did that work. It was a pretty fast turn around."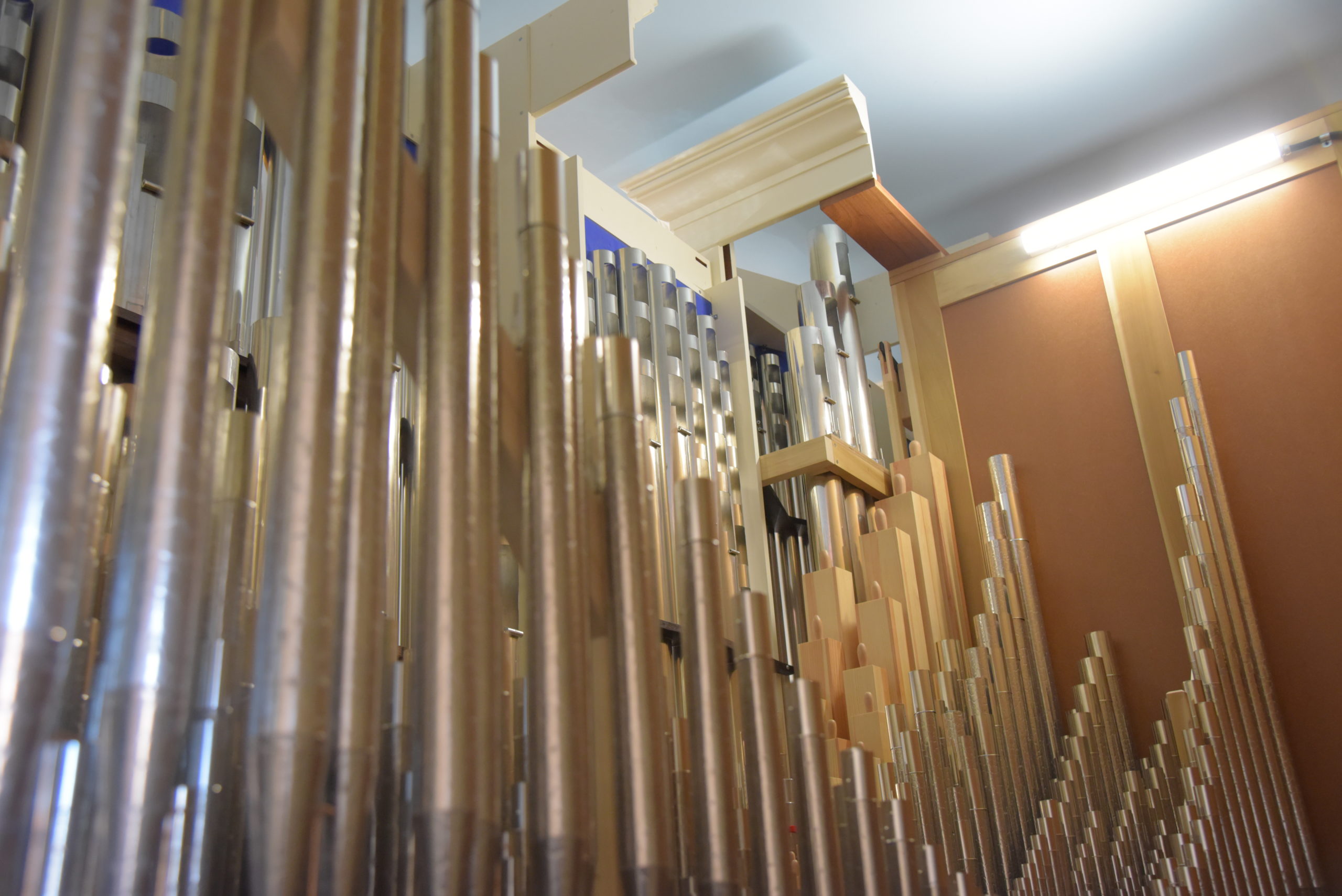 After all the labor, construction, transportation, repairs, and installation, the total cost of the organ estimates approximately $1 million. Many generous donations were collected to bring this creation to life; one significant donation was submitted by Christ Church members the Bromley family, for whom the organ is now named. So from the original design proposal, we are now here, with only some simple, final pipe tunings left to do.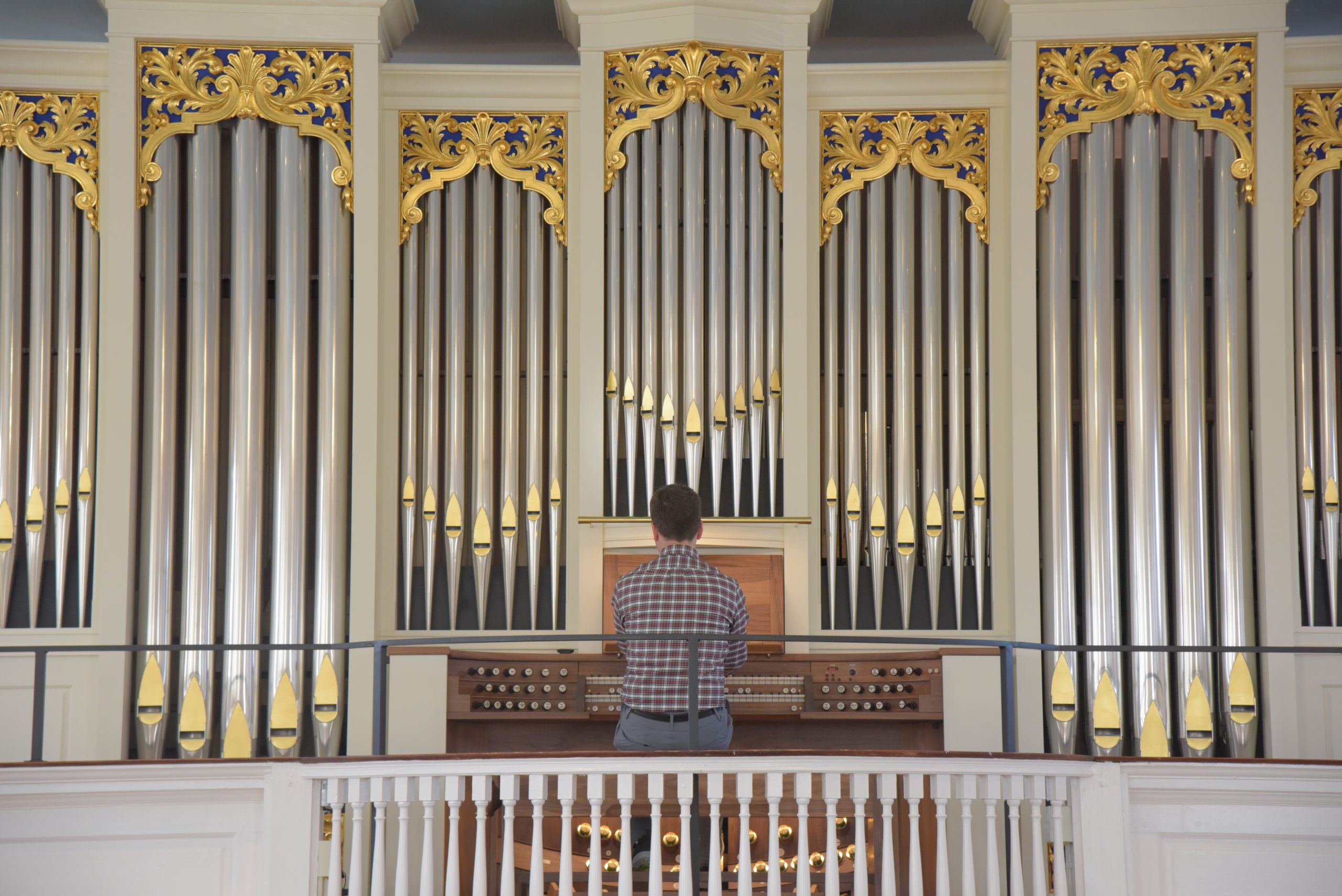 Abel has been able to tinker with the keys and gauge his Christmas Eve lineup with the Bromley organ.
"You only get one chance to make a debut. So what is the perfect piece I can play that shows off the organ," Abel wondered. He settled on O Come All Ye Faithful. "It is jovial, it is boisterous, it is a hymn that everybody knows." Just imagine the power coming from the organ combined with the joyful noise of the choir. If you can't picture it, you can come listen for yourself on Christmas Eve. Their services run at 2, 4, 6, and 9pm; the choir will sing at 6 and 9pm, and the organ will be played at all services.
This instrument will be used every Sunday from Christmas Eve onward, with a dedicatory performance on January 30, 2022 at 7pm, featuring guest organist Nathan Laube, who will be premiering a new commissioned piece for that evening.
"I hope that we've got a good base and a solid instrument that will withstand various fads as tastes change," says Abel. "That it will hold up and continue to be admired and enjoyed and support a congregation that really values music."
With its timeless look and sound, this gorgeous instrument begins a new chapter in the long history of this space.