Community News
Lockhead Martin Donates $210K for Wreaths Across America Day This Saturday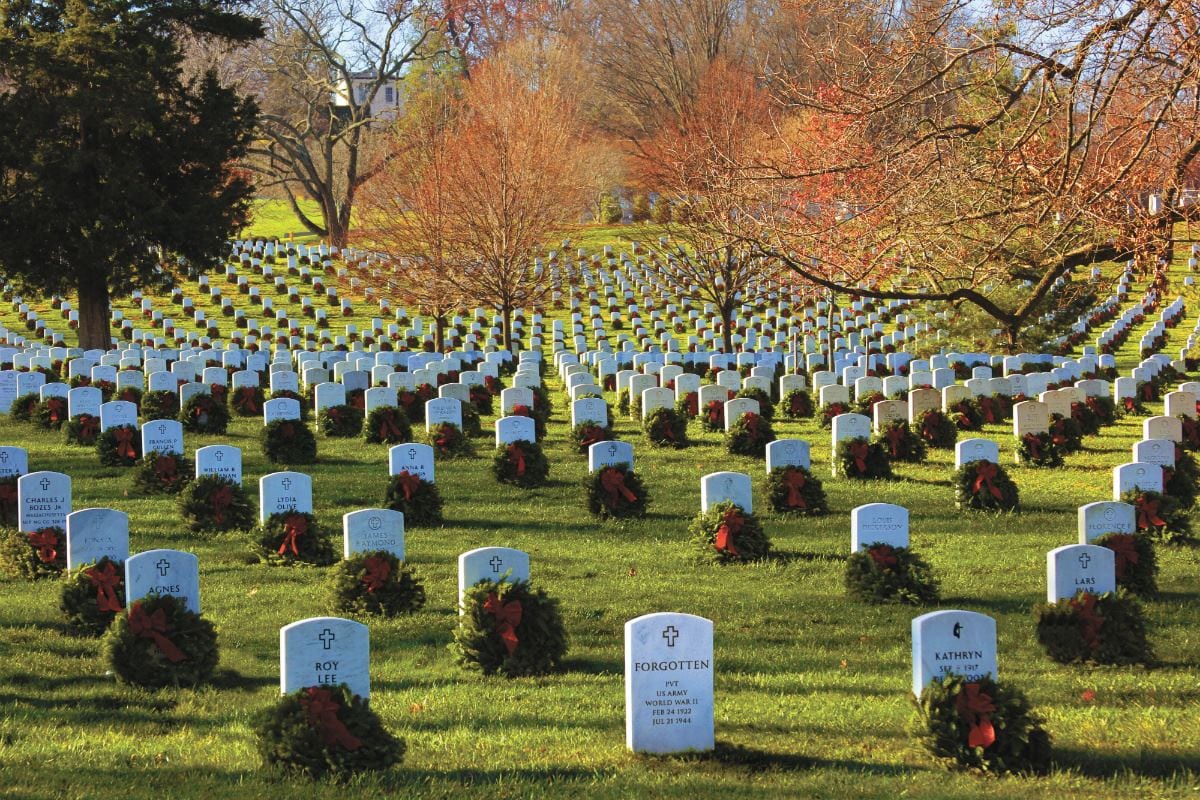 ALEXANDRIA, VA – Wreaths Across America Day is this Saturday. Volunteers will place wreaths at every headstone in Arlington National Cemetery, other local cemeteries, and cemeteries nationwide to honor the fallen.
Wreaths Across America (WAA) announced yesterday that it received a $210,000 donation from Bethesda-based Lockhead Martin to help fulfill its mission to remember, honor, and teach.
"About one in five Lockheed Martin employees has served in uniform," said Lockhead's director of social impact Meagan Campion, "so this gesture is personal to many of our colleagues. We are grateful for this solemn opportunity to honor all those who have served."
With this donation, the American defense and aerospace corporation has funded 15,000 wreaths. They will be distributed at 30 locations around the U.S., including Arlington National Cemetery.
"The veterans we honor committed themselves unselfishly at the most critical moments in our nation's history," said Karen Worcester, WAA's Executive Director. "The generous support of Lockheed Martin, ensures that we will be able to fulfill our mission in remembrance of these brave men and women."
In 2020, the nonprofit WAA placed more than 1.7 million sponsored veterans' wreaths at 2,557 participating locations nationwide.