Nonprofit News
ACT for Alexandria Selected by Citi Foundation Initiative to Advance Social and Economic Opportunity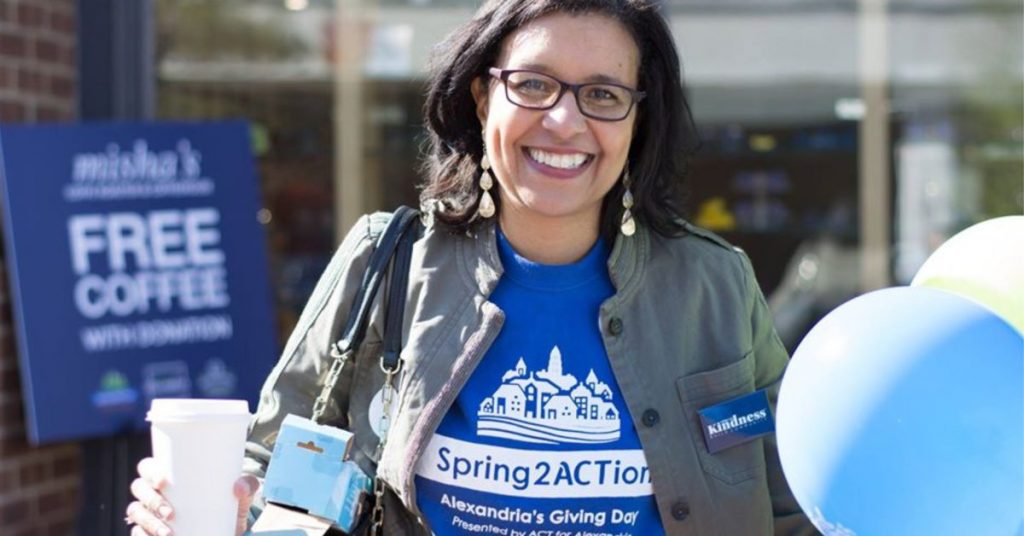 ALEXANDRIA, VA – ACT for Alexandria was selected by Citi Foundation as a recipient of the Community Progress Makers initiative, which supports visionary organizations across the U.S. that are working to connect low-income communities and communities of color to greater social and economic opportunity. As a Community Progress Maker, ACT for Alexandria will receive an unrestricted grant of $500,000 and access to technical assistance and a supportive learning community from 2022 – 2023.
Through Citi Foundation's support, ACT for Alexandria will use their position as a community foundation
to accelerate Alexandria's goals around equity and economic opportunity. They will expand their racial
equity programs, build community power and voice, and address the biggest disparities in the
Alexandria community: economic success, affordable housing and educational attainment.
ACT for Alexandria President and CEO Heather Peeler said, "ACT is on a journey with our partners to
nurture a racially just Alexandria where all residents thrive. This incredible award is an investment in
ACT and Alexandria, giving us the momentum to address long-standing challenges like the economic
stability and mobility of low-income Alexandrians."
Mayor Justin Wilson added, "This award from the Citi Foundation recognizes Alexandria as a unique
community and national role model for all that we are doing to ensure greater economic opportunity for
Alexandrians. ACT for Alexandria is a steadfast leader in this work. Their partnership and collaboration
with City government, the business community, nonprofits and residents ensures a vibrant community
for all."
The newest cohort of Community Progress Makers includes 50 leading nonprofit organizations selected
through a competitive Request for Proposals process, with a strong track record of supporting
underserved communities across six U.S. cities: Chicago, Los Angeles, Miami, New York City, San
Francisco Bay Area and Washington, D.C. The Citi Foundation will provide a supportive learning
community through which grantees can connect to share best practices and strengthen their work as
social change agents. Technical assistance will also be provided by the Urban Institute to help measure
the cohort's impact and progress.
"Six years ago, the Citi Foundation launched Community Progress Makers with a vision of empowering
community leaders to grow their transformative impact through unrestricted, trust-based funding," said
Brandee McHale, Head of Community Investing and Development and President of the Citi Foundation.
"This kind of approach and support is more important than ever as the U.S. continues to address theroot causes and impacts of income and wealth inequality. Through the Community Progress Makers
initiative, these social innovators and advocates can continue to look for new ways of addressing long-
standing societal challenges at scale."
From 2015 to 2019, the Citi Foundation has provided $40 million in multi-year, unrestricted funding to
72 Community Progress Makers, helping to place over 45,000 people in affordable housing, train over
33,000 people for employment, save over $10 million in energy costs, and expand over 12,000 small
businesses.
See Waterskiing Santa at Annual Holiday Show on Alexandria Waterfront