COVID-19
ACT for Alexandria and Alexandria Health Department Partner for COVID-19 Vaccine Outreach Program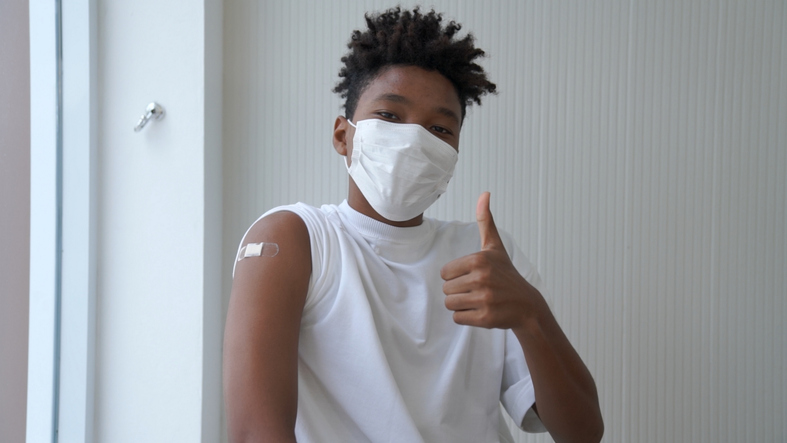 ALEXANDRIA, VA -The Sleeves Up, ALX: COVID-19 Vaccine Partnership Program is a collaboration
with ACT for Alexandria and the Alexandria Health Department to provide $145,657 in grant
funding to eligible nonprofit organizations to assist with COVID-19 vaccine outreach initiatives
and awareness building activities across communities in Alexandria. This program supports
initiatives that increase COVID-19 vaccination including booster shots, prioritize populations
disproportionately affected by COVID-19, outreach to families with children ages 5-11, and
deepen trusted relationships with community partners and residents.
In October, the competitive grant process considered requests for funding up to $30,000.
Funding criteria focused on organizations with existing trusted relationships with Alexandrians
to ensure communities disproportionately affected by COVID-19 understand the benefits and
safety of COVID-19 vaccines and have access to receive the vaccine which is available
throughout the community. Eight nonprofit organizations serving Alexandria residents and
essential workers were selected and began their respective programs in November. The Sleeves
Up, ALX program activities will operate for from November 2021 to March 2022.
Nonprofit Awardees:
• African Communities Together
• Capital Youth Empowerment Program• Communities In Schools NOVA
• Edu-Futuro
• EnDependence Center of Northern Virginia
• Restoration Immigration Legal Aid
• Senior Services of Alexandria
• Tenants and Workers United – INQUILINOS Y TRABAJADORES UNIDOS
"Our residents deserve access to life-saving information and vaccines," said Natalie Talis,
Population Health Manager for the Alexandria Health Department. "These organizations bring
that critical message to our underserved communities by meeting people where they are and in
the language they prefer."
"ACT for Alexandria is honored to partner with the Alexandria Health Department and these
eight exemplary community organizations to save lives and protect our community from the
COVID-19 virus," explains Heather Peeler, ACT's President and CEO. "These organizations have
the trusted relationships, innovative ideas and know how that will enable us to reach neighbors
who are most at-risk."
Investing in outreach to specific populations is necessary because language, literacy and
technology barriers pose a challenge for many community members. Understanding the
benefits of the vaccine, accessing and navigating the appointment system, or learning about
walk-in opportunities are common challenges faced by many. Many of these community
members live and work in conditions with fewer options to protect themselves and their
families from COVID-19. Activities performed throughout this program include efforts that
improve understanding of vaccination barriers, sharing of trusted information with residents
and essential workers, and seek to develop, cultivate, and strengthen relationships and trust
between Alexandria Health Department and nonprofit organizations. For more information,
please visit actforalexandria.org/initiatives/t/sleevesupalx.
This project is supported by the National Center for Immunization and Respiratory Diseases of
the Center for Disease Control and Prevention, as part of a financial assistance award totaling
$77,125,694 with 100 percent funded by the National Center for Immunization and Respiratory
Diseases of the Center for Disease Control and Prevention.
Sailor Brianna McDowell Wishes Her Family in Alexandria a Happy Holiday