Music
REGISTER NOW: Singers Wanted for Older Adults Choir in Alexandria, No Experience Necessary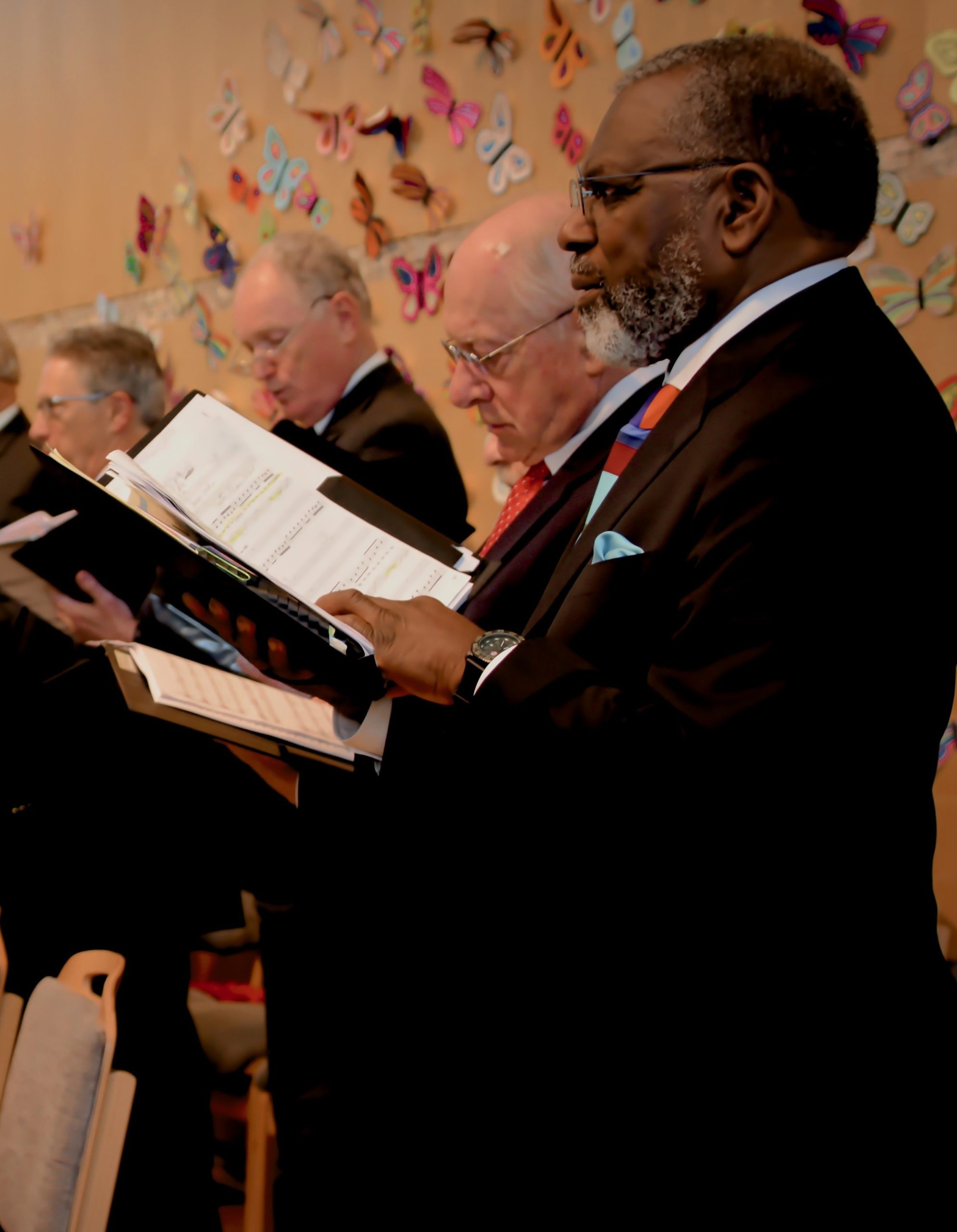 ALEXANDRIA, VA – Love to sing with others? Encore Creativity for Older Adults (Encore), an arts education nonprofit, is hosting two 15-week choral programs for people 55 and over beginning the second week of January. Registration is open now, and no audition is required.
"Singing is so uplifting for older adults, especially those who live alone, and we are thrilled to be back in Alexandria with both our in-person and online programs," said Joshua Vickery, the Annapolis-based nonprofit's CEO.
Alexandria Encore Chorale (AEC) and Alexandria ROCKS rehearsals will take place at Beth El Hebrew Congregation at 3830 Seminary Rd. Encore Chorale sings music from many different styles from various eras, including showtunes, religious, and secular. ROCKS focuses on rock hits from the Fifties to the Eighties. Both sessions will be led by longtime Encore conductor Jeffrey Dokken, who is also Music Director and Conductor of the Symphony Orchestra of Northern Virginia.
AEC will meet on Mondays, starting Jan. 10, from 10:30 a.m. to noon. ROCKS will meet on Wednesdays, starting Jan. 12, from 10 to 11:30 a.m. The programs cost $190 each.
Virtual 10-week options are also available for $185 per semester per person. That program is called Encore University. In addition to singing, participants will be enriched by music history and theory, dance, and movement. The virtual and in-person programs can be combined for a full experience.
During in-person meetings, Encore will follow all federal, state, and local covid-19 guidelines.  Please note that singers are seated for rehearsals; they may also be seated for concerts if preferred.
Concerts are held at prestigious venues in the area such as the Kennedy Center and DAR Constitution Hall.
Founded in 2007, Encore has more than 1,500 singers in 26 in-person ensembles across the U.S. For more information, visit encorecreativity.org or call 301-261-5747.
See Waterskiing Santa at Annual Holiday Show on Alexandria Waterfront