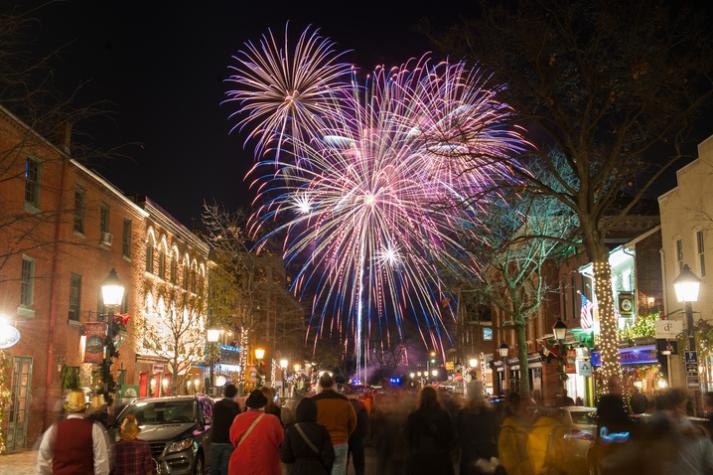 ALEXANDRIA, VA – There will be no First Night Alexandria celebration on New Year's Eve. All shows and activities have been cancelled on the recommendation of the Alexandria Health Department and the City of Alexandria. The decision was made to help stop the spread of covid-19.
But there is a silver lining in the clouds: Fireworks are still scheduled for midnight to ring in 2022. The show will last approximately 10 minutes. Visitors who want to watch are asked to spread out as much as possible.
Where are the best vantage points? Try these.
Canal Center Plaza (Center Canal Plaza)
Rivergate Park (2 Montgomery St.)
Oronoco Bay Park (100 Madison St.)
Founders Park (351 North Union St.)
Waterfront Park (1A Prince St.)
Windmill Hill Park (501 South Union St.)
Ford's Landing Boardwalk (99 Franklin St.)
Jones Point Park (Jones Point Dr.)
George Washington Masonic Temple (101 Callahan Dr.)
Here's to better times ahead in 2022!
Alexandria Photographer Daniel Horowitz Named Official Festival Artist for National Bell Festival