Community News
APPLY NOW: Alexandria Searching for Next Poet Laureate
Nominations accepted through Jan 10. Term begins April 1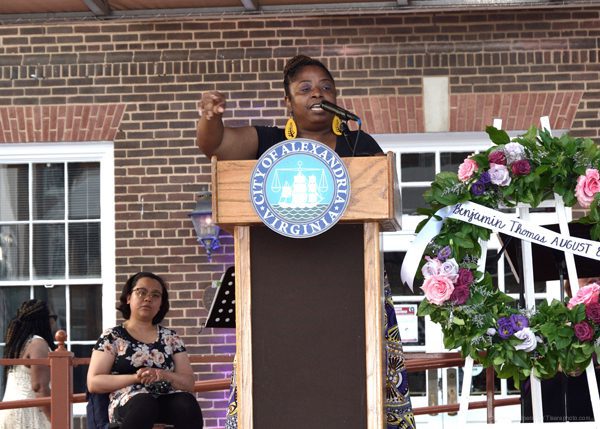 ALEXANDRIA, VA – The City of Alexandria is looking for its next poet laureate. If you love the Port City and writing poetry, it could be you. Every laureate must serve a three-year term, and KaNikki Jakarta's will be completed March 31, 2022.
Online nominations are being accepted through Jan. 10 at 5 p.m. Nominate yourself or someone else. The new laureate's term begins April 1.
A recent Alexandria eNews bulletin says, "[t]he role of the City's poet laureate is to promote an appreciation of poetry as an art form; to encourage creative writing and reading of all forms of literature; and to promote literacy through poetry."
To qualify, individuals must:
1) Distinguish themselves in the field of poetry through their body of work
2) Be a resident of the Alexandria for a minimum of one year while maintaining residency through the three-year term
3) Be 18 years of age or older
Nominees will be judged by a committee, which will give its recommendation to the city. The poet laureate is a ceremonial role, so the person chosen must create and present work suitable for all audiences.
For more details about the nomination and selection process, view the application HERE.
The poet laureate program was reestablished in 2007. Past incumbents include Mary McElveen, Amy Young, Tori Lane Kovarik, Ryan Wojanowski, and Wendi Kaplan.
Alexandria Mother and Daughter Author Children's Book Series Aimed at Teaching Disability Awareness