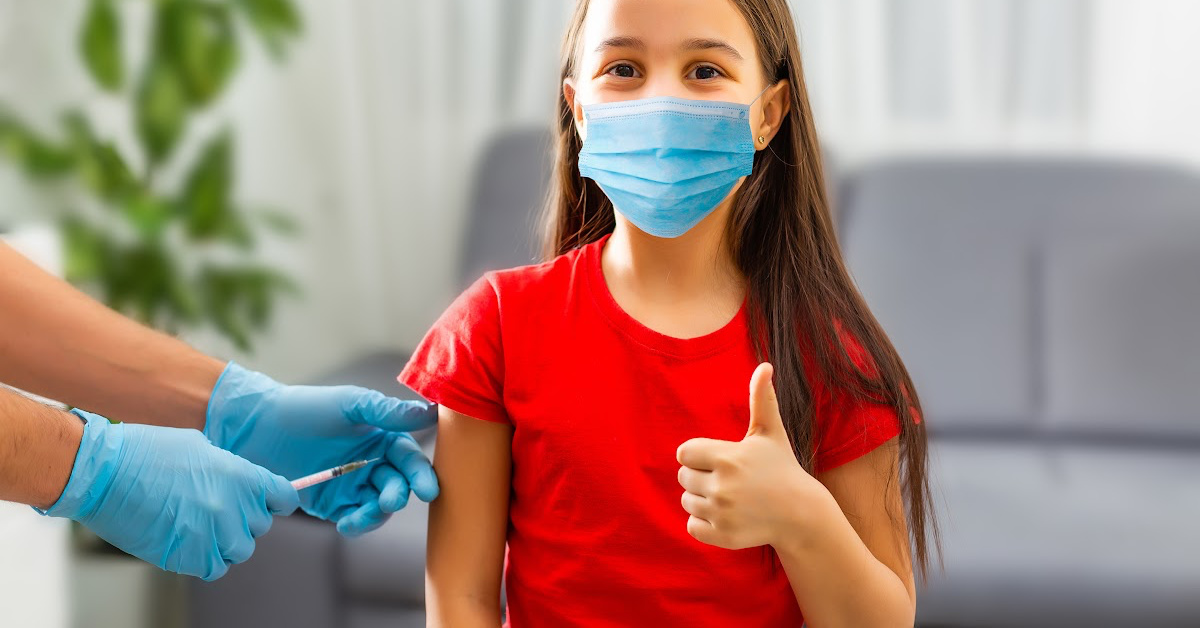 ALEXANDRIA, VA–On November 2, 2021, the Centers for Disease Control and Prevention (CDC) approved COVID-19 vaccinations for children. The Alexandria Health Department (AHD) along with other local providers are now offering the Pfizer-BioNTech COVID-19 vaccine for local youth ages 5 to 11.
The distribution of this vaccine for this age group has been under review for months now. Last week, the U.S. Food and Drug Administration (FDA) updated the Pfizer-BioNTech Emergency Status to include those in the 5 to 11 age group. Then, earlier this week, the CDC's Advisory Committee on Immunization Practices met to review administration and safety data regarding the vaccine for this age group.
Now, finally CDC approved, the Pfizer-BioNTech COVID-19 vaccine is available to Alexandria youth in multiple ways. Similar to the vaccination process for adults and those ages 12 and older, you may find appointments at the AHD, local pharmacies, or pediatrician offices.
For a minor to receive a vaccine, a parent or guardian must provide consent either beforehand or onsite. Consult your vaccination site to determine consent procedures.
As there are more than 12,000 youth in Alexandria, vaccinations will be available on a rolling basis. Just as we were with the development and initial approval of the COVID-19 vaccine, the City of Alexandria asks you please remain patient through this next process. To help the process along, the AHD will coordinate with community partners to host vaccine events at schools on weekends and throughout the community during the week.
To find appointments, visit https://www.alexandriava.gov/Vaccines. Appointments at pharmacies will be available at https://www.vaccines.gov this week after a website update. If you need help finding a vaccine, contact the Alexandria COVID-19 Hotline on weekdays from 9am to 6pm, at 703-746-4988.
For more information, visit https://www.alexandriava.gov/Vaccines.