Foodie Newz
Padaek is coming to Arlington Ridge!
#Lao Food Movement
Alexandria, VA – Padaek is coming to Arlington Ridge! Padaek is opening a second location in the former site of Delia's at 2931 S Glebe Rd. The site has been vacant since early in the pandemic. Padaek is currently located at 6395 Seven Corners Falls Church, a family-owned restaurant by Chef Seng Luangrath, Chef & Co-Owner of Thip Khao and Hanumanh. Chef Seng has been recognized by both Michelin with a Bib Gourmand designation for Thip Kao and the James Beard Foundation as one of the contenders for the 2018 Best Chef in the Mid-Atlantic region. She is also a leader in the #Lao Food Movement.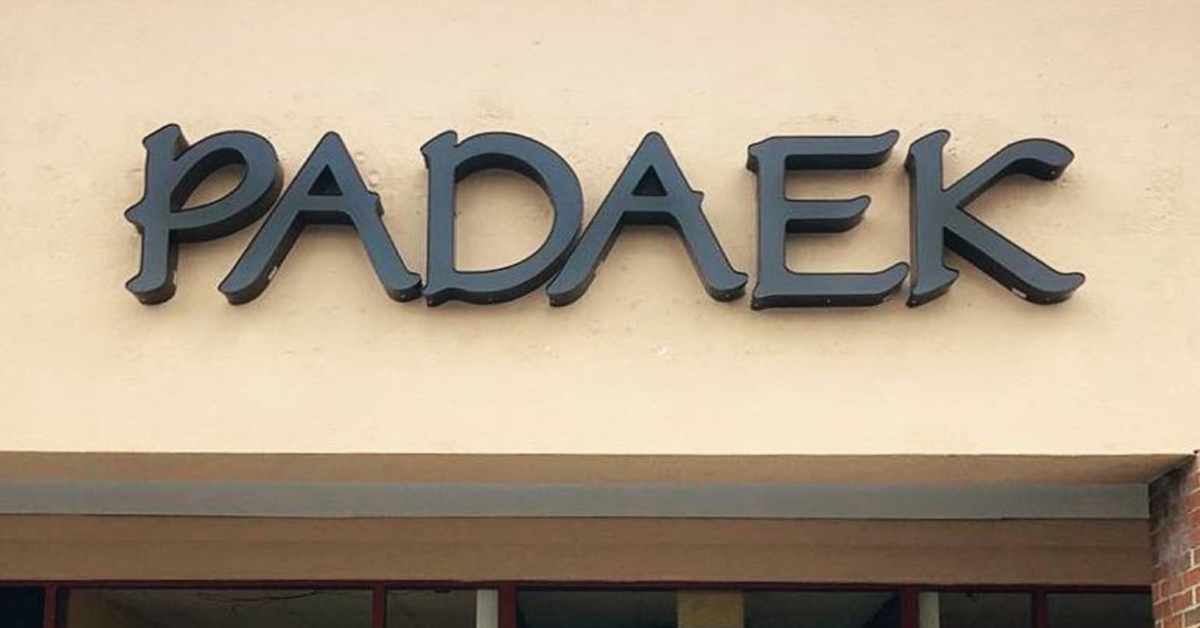 The restaurant highlights traditional Lao and Thai cuisines.  Padaek was originally named Bangkok Golden. Chef Seng gradually added traditional dishes from her native Laos. After the success of Thip Kao in DC, Chef Seng decided to make the leap to re-identify the Virginia by changing the name to Padaek, the name of the fermented, funky, unfiltered fish sauce used in Lao cooking.
The Lao food served at Padaek is well loved by its many fans. Both the Laotian and Thai menu items feature all levels of heat to meet your tastes. Food is prepared using traditional methods and flavors. If you want authenticity, try their many offerings. Two favorites on the Lao menu include the Crispy Rice Salad composed of crispy coconut rice, peanuts, lime, cilantro, scallion, and chili, served with green lettuce wraps. We highly recommend you add the sour pork. It is also available as a vegetarian/vegan with crispy tofu.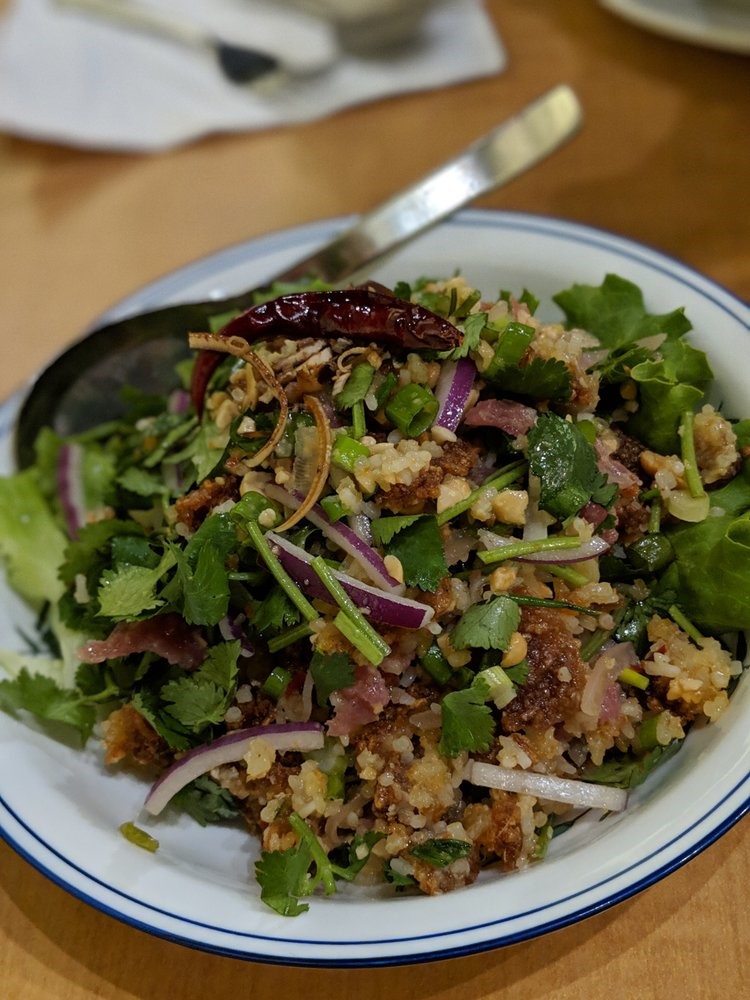 Try the Lao Tum Lao with green papaya salad, padaek, shrimp paste, bird eye chili, tomato, eggplant, lime, and garlic, served with sticky rice. The Thai version, Tum Thai, is made with green papaya salad, fish sauce, bird eye chili, tomato, eggplant, lime, and garlic, served with sticky rice.  Another must order is the Siin Savanh, crispy beef jerky marinated in ginger, garlic, sesame seeds. It is often available with pork.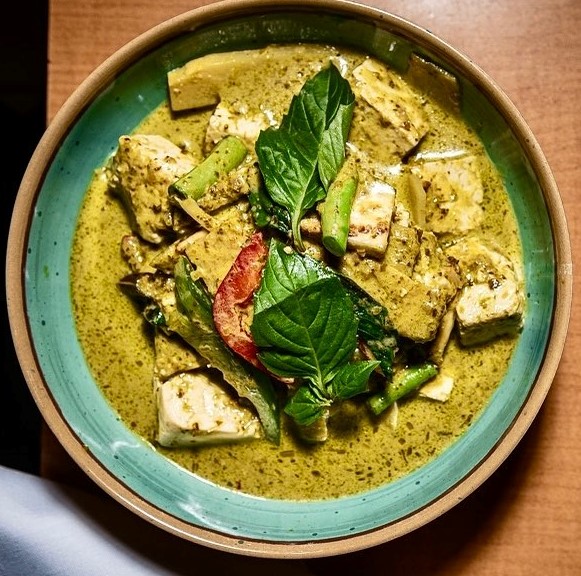 Currently, Padaek is closed due to the pandemic. There is no word as to when they will reopen for delivery or pickup. There is no predicted opening date for the new location.