Community News
Friendship Firehouse Museum Open Jan. 15, Free Admission for Alexandria Residents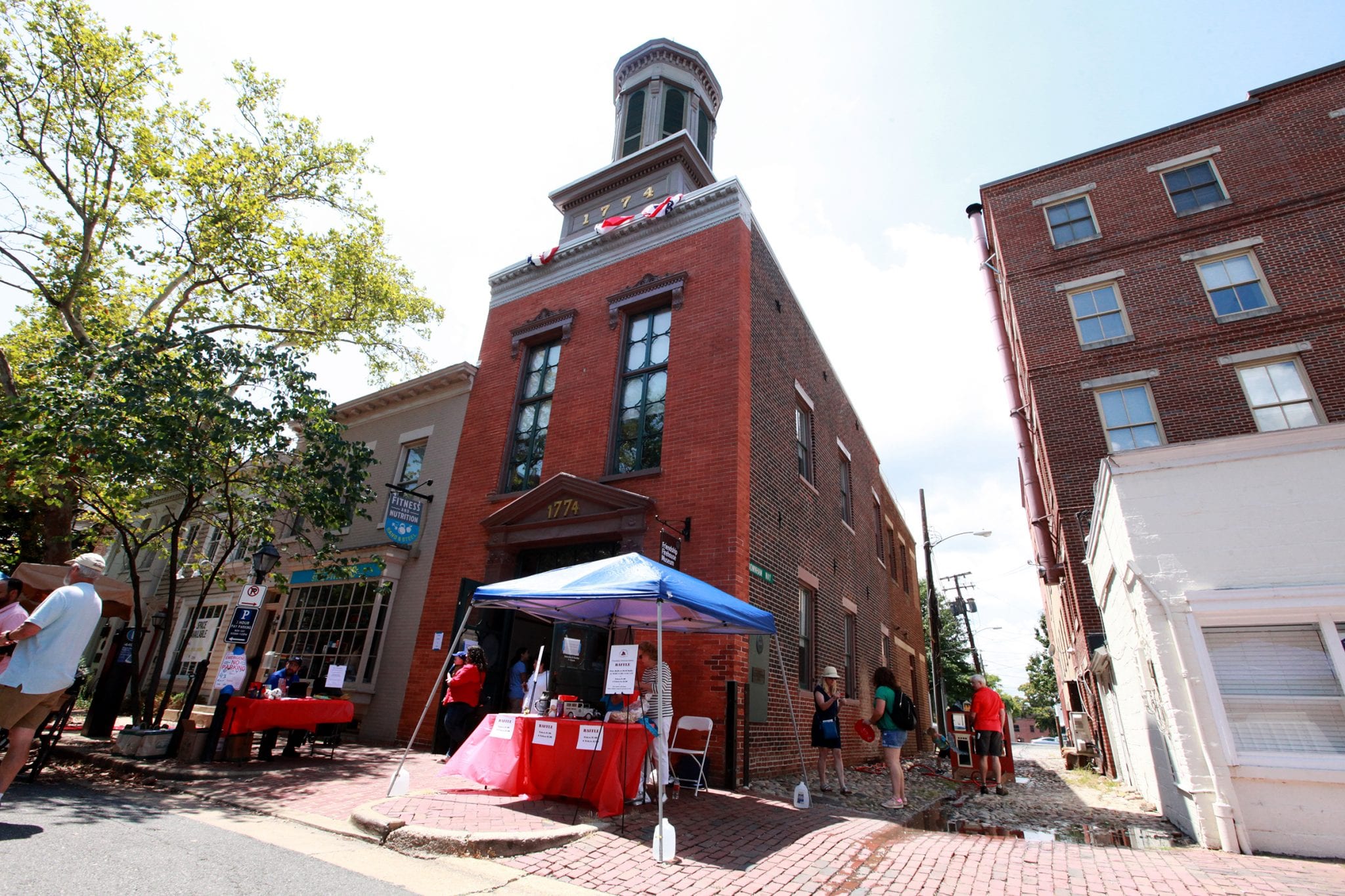 ALEXANDRIA, VA – Friendship Firehouse Museum will be open to the public Saturday, January 15, 11 a.m. – 5 p.m. Admission is $2 and is free for Alexandria residents. Younger visitors will receive a free fire hat and a take-away bag of fun activities!
The Friendship Fire Company, established in 1774, was the first fire company in Alexandria.  Friendship members were volunteers motivated by their concern for the property and well-being of the community. Today the Friendship Firehouse, built in 1855, is a museum open to the public.  Buckets, hose, axes, Friendship's mid-19th century suction engine – elaborately decorated with the company's clasped-hands insignia – are on view.  Visitors also learn how the organization played a larger role in the community.  In addition to fighting fires, Friendship members participated in parades and performed ceremonial duties for civic events. In the firehouse Meeting Room ceremonial artifacts are exhibited such as helmets, capes, and other regalia.
Guests must wear masks that cover their mouth and nose while in the building. Friendship Firehouse Museum is located at 107 South Alfred Street in Old Town, Alexandria. The museum is owned and operated by the City of Alexandria and administered by the City's Office of Historic Alexandria.
City of Alexandria To Honor Life and Legacy of MLK With Virtual Program, Jan. 14