WASHINGTON, DC – Living On Music With Steve Houk, the online music interview program that started in April 2020 as part of The Zebra Press' Z-TV online network, has been nominated for a 2022 Washington Area Music Award or Wammie, it was announced today. The program was nominated in the Music Media Award category, which honors a "media entity, website, platform, or social media account that has excelled in enriching, educating and entertaining via content regional delivery communication methods." Voting ends on January 31st, and as opposed to a virtual show last year, the 2022 Wammies award show is scheduled as a live, in-person event on March 26th at the Capital Turnaround in Washington, depending on the status of COVID.
Host Steve Houk, a three-time Emmy-winning TV writer & producer as well as a music writer and musician, remains humbled by the nomination, saying, "That was my main objective, to not only stay busy myself during a hugely challenging time, but to try to enrich musicians and music people and let them engage and reminisce and remember their triumphs and challenges, all while educating and entertaining their fans and the public as well. It's been the most exciting, fulfilling and rewarding experience, in many ways both professionally and personally, in my 38-year television and media career."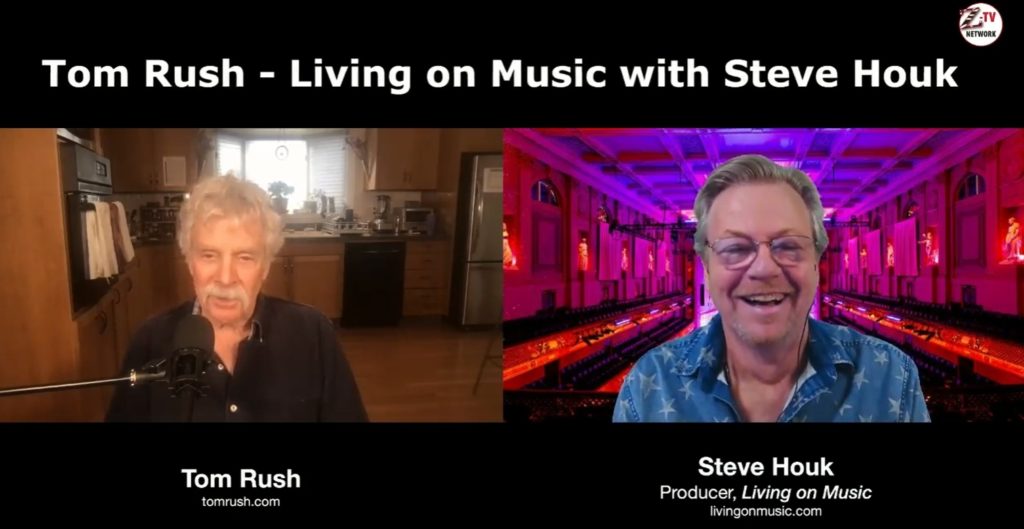 Houk's first guest on April 20th of 2020 was local Americana/country/rock singer-songwriter Scott Kurt, and since then, Houk has had over 100 people on Living On Music, posting a show nearly every single week since the show launched, airing on Facebook and then on You Tube. Those guests have included the most revered DC-area musicians as well as national and internationally known artists and music mavens, and their feedback after every show has been a gratified one, like local well-known horn player Seth Kibel, who said at the end of his Living On Music show, "Thank you Steve for all you've done to support local musicians and local music, during what obviously has proven to be a very challenging time. It's really a wonderful thing you're doing, giving musicians like myself and my friends such a truly wonderful platform, we really appreciate it." Past guest Neeta Helms, founder of Alexandria-based Classical Movements, said of her Living On Music experience, "I think the way you interview people is so thoughtful, and you really come through with your sincerity, your interest, bringing everything to life."
"Everyone who did the show was just so very appreciative of the opportunity to be able to engage," Houk said, "and also remember their past joys, some of their tough moments too, and overall, how they got to where they are now. I was so honored to get such wonderful messages like those from so many, and I felt truly blessed to have been able to help them, plus it definitely helped me stay sane and happy, too. And the show continues in that mold, with both short visits with musicians about current projects, and deep dives into their musical lives."
To cast your votes for the 2022 Wammies, go to this link NOW: https://www.wammiesdc.org/

To become part of the Living On Music Nation, go to Living On Music With Steve Houk on Facebook. 
To check out past episodes go to Living On Music With Steve Houk on You Tube or The Zebra Press Facebook Living On Music archives.