Nonprofit News
'I Wondered What I Had Done To Deserve To Live.' Tim Smith Dedicates Life To Moebius Syndrome Awareness
Former Alexandria resident is President of the nonprofit Many Faces of Moebius Syndrome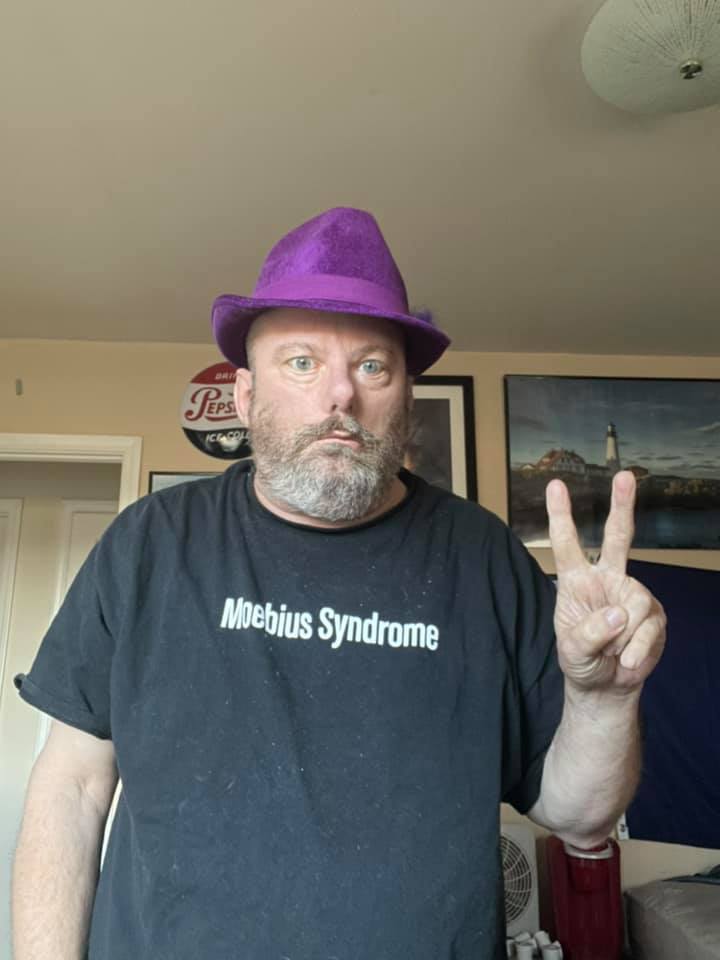 ALEXANDRIA, VA – For the first 25 years of his life, Tim Smith lived in Alexandria. At 58, he now resides in Remington, the president of the nonprofit Many Faces of Moebius Syndome.
Smith was born with Moebius syndrome, a rare condition that, according to Johns Hopkins Medicine, "results from underdevelopment of the facial nerves that control some of the eye movements and facial expressions. [It] can also affect the nerves responsible for speech, chewing and swallowing."
The prevalence of the congenital condition is unknown. Research estimates it is seen in one in 50,000 to one in 500,000 newborns.  MedlinePlus states while the cause is unknown, Moebius syndrome "probably results from a combination of environmental and genetic factors."
In most circumstances, Smith, who has a full-time career in pest control, prefers to stay out of the spotlight. However, with Moebius Syndrome Awareness Day (MSAD) coming up on Jan. 24, he reached out to The Zebra Press to educate our readers and spread the word.
Start of a Journey
His desire to teach others and help them understand began with a chance encounter.
"In 2008 I met a Moebius mom whose daughter passed away at a young age from respiratory complications due to Moebius syndrome," he said. "I too wasn't expected to live long after birth and as I knelt by the little girl's grave, I wondered what I had done to deserve to live."
Inspired by this event, his initial idea to educate society involved collecting stories from families affected by Moebius syndrome. He envisioned taking these families on "The Oprah Winfrey Show" to share their experiences. Despite the fact that social media was in its infancy at the time and there were no organized groups focused on Moebius syndrome,  Smith used Facebook and Myspace to search for others with the condition. He told The Zebra that every person he found seemed to know someone else with it.
"Within a couple of years, we unknowing[ly] built a global online Moebius syndrome community and had collected over 200 Moebius syndrome stories from around the world," he said.
This community called the show several times but never heard back. So, driven by the progress made, Smith began to think of other ways to shine a light on the condition. That's when life as he knew it came to a halt.
Going Farther 
Twelve years ago, Smith suffered a heart attack and required bypass surgery. Out of work for more than a year recovering, he used the time to build the Many Faces of Moebius organization, its website, and Facebook page. His work and dedication brought the global Moebius syndrome community together.
The Facebook page is now followed by 15,000 people.
From 2011 to 2019, the Many Faces continued to grow and benefit that global community. Each year, the organization took the lead in promoting MSAD. This included in-person events that gave people with the condition an opportunity to meet and get to know each other.
Honoring Julius Moebius
Dr. Julius Moebius was the first person to write a paper on this syndrome. In 2010, Many Faces founded and organized the first MSAD, celebrated on Dr. Moebius's birthday.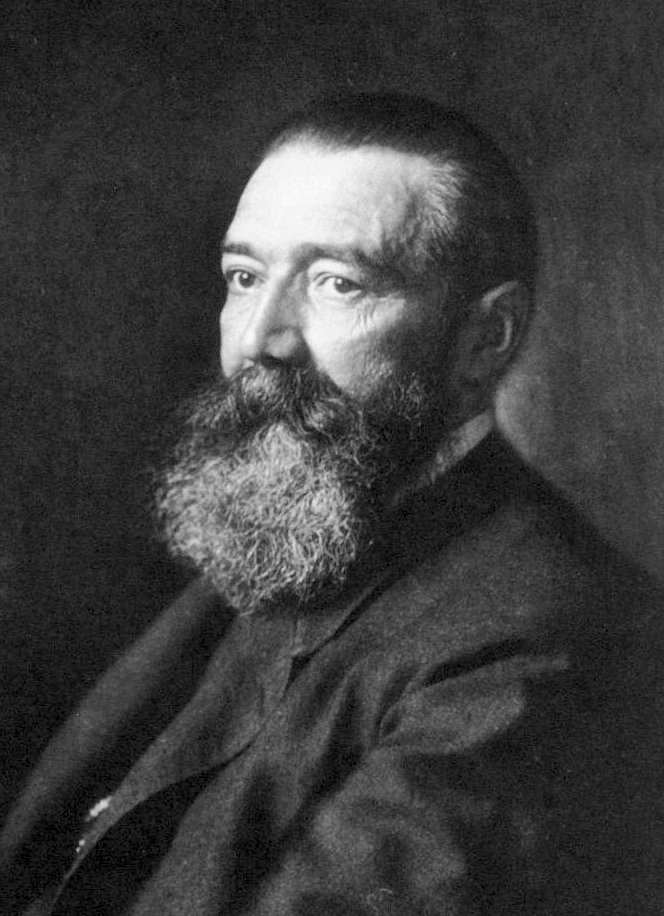 "[W]e had a board meeting and knew we wanted to do something special, something no other organization had ever done to spread Moebius syndrome awareness." Smith said.
Two days prior to MSAD 2011, an Australian TV station aired a story about a boy with Moebius syndrome and Many Faces. That story was picked up by CNBC and other news organizations, making the day "a huge success," admitted Smith.
MSAD is now celebrated annually on Jan. 24 around the world.
Becoming a Nonprofit
Many Faces applied for nonprofit status in 2019 and was quickly approved. The organization became a nonprofit for two reasons, in Smith's view. Being a nonprofit permits an organization to collect donations. "By collecting donations," he explained, "we can do more things for our community." As a nonprofit, Many Faces is also given "more legitimacy with other nonprofits in the same field. "
Factoring in the size of their community and the audience they reach, Many Faces is the largest all-volunteer nonprofit on the planet. To date, they have formed a partnership with 15 similar organizations.
Learn more about MSAD by visiting manyfacesofmoebiussyndrome.org/msad.