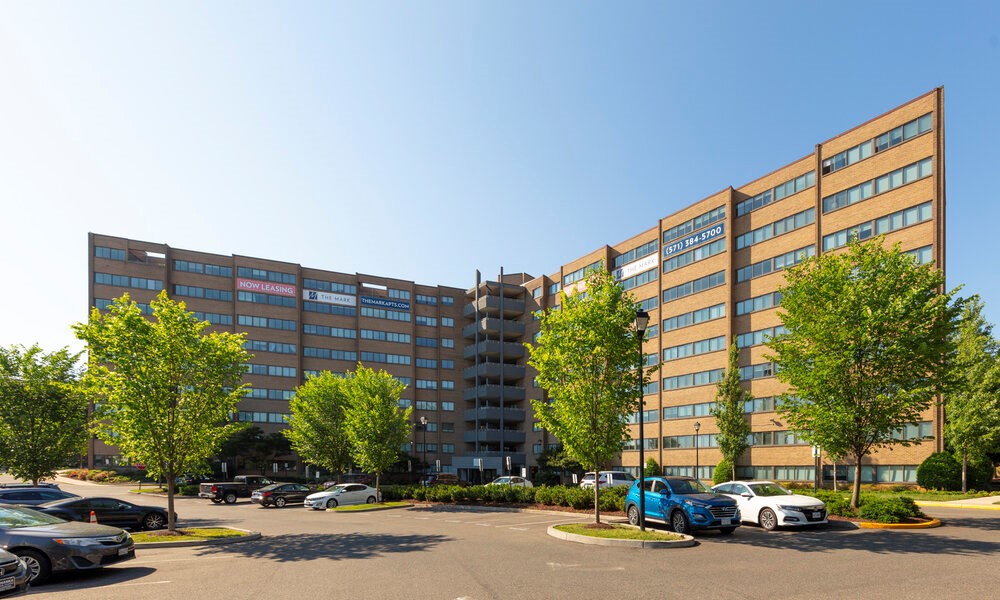 ALEXANDRIA, VA – Washington Property Company (WPC) has acquired The Mark, a 227-unit apartment tower in Alexandria, VA, for $52.7 million.
The seller, an affiliate of Northpoint Realty Partners, was represented by Brian Crivella, Walter Coker, and Bill Gribbin, who recently joined Berkadia. Jimmy Conley and Drake Greer of JLL represented WPC in procuring financing.
"This is WPC's first acquisition of an existing multifamily property," said Quinn Rounsaville, WPC Senior Vice President of Acquisitions. "We have long been committed to multifamily as an asset class in our portfolio, and this acquisition provides an opportunity to grow. We believe that with Amazon HQ2, Virginia Tech's Innovation Campus, the redevelopment of Landmark Mall, and Virginia's business-friendly political climate, the Alexandria submarket is poised for tremendous growth over the next five to ten years."
The Mark's apartments range from 530 square foot studios to 1,320 SF three-bedroom homes, some with private terraces or balconies. WPC plans to complete the ongoing renovation program, upgrading apartment finishes and features. WPC also plans to upgrade building systems and common areas.
Built in 1965 and substantially renovated, The Mark is located at 100 South Reynolds Street in Alexandria between I-495 and Duke Street, within easy reach of downtown Washington, DC, Ronald Reagan Washington National Airport, and Old Town Alexandria's plethora of shops and restaurants. It is just 1.4 miles from the Van Dorn Metro station and four Metro stops to Amazon's HQ2. Only a half-mile from the property is the Landmark Mall redevelopment, expected to comprise 4.2 million square feet of mixed-use development anchored by a new billion-dollar Inova Alexandria Hospital, delivering as early as 2025.
Residents of The Mark enjoy a wide range of amenities including an outdoor swimming pool with sundeck, outdoor lounge and terrace, grilling patio and fire pit, and state-of-the-art fitness center with a private fitness studio. The lobby features a coffee bar and commuter transit screen. There's a large club room complete with dining area, expansive bar, and game room. Also onsite is a 24-hour dry cleaning and laundry service, as well as a business center with flexible work-from-home stations.
TRENDING IN ALEXANDRIA: Volunteers Wanted to Help Clean Up Dyke Marsh