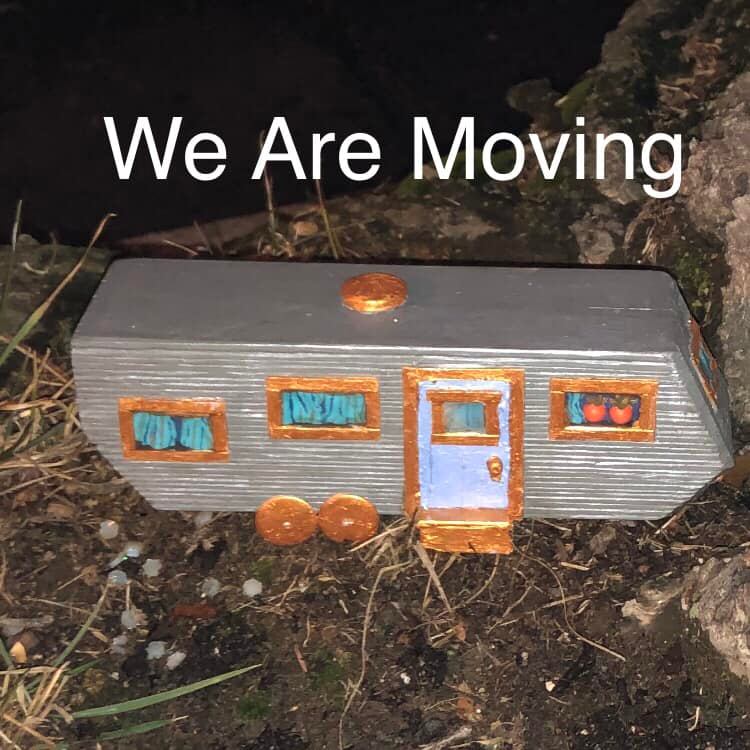 ALEXANDRIA, VA – You might have noticed the petite doors and houses and stained glass windows hidden in the crooks of trees and crannies of rocks in the Del Ray neighborhood.
Those little doors, designed and built by native Alexandrian Kate Young, lead to the magical world of fairies. What became an official Del Ray business in 2020 will be moving to Washington state this spring.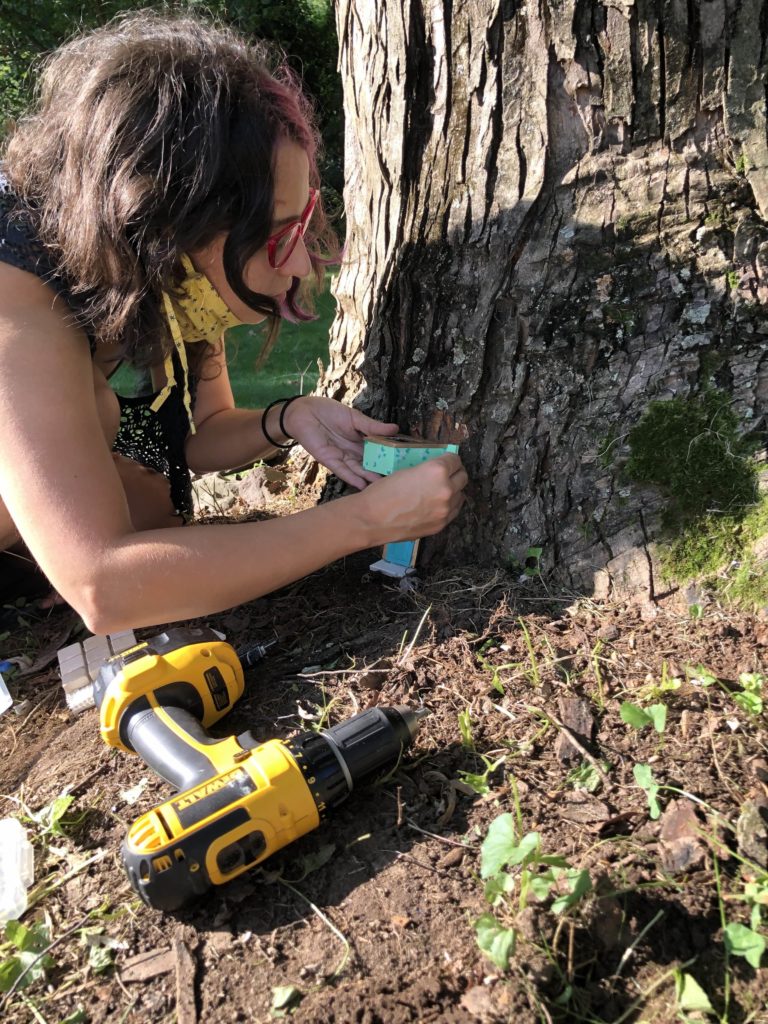 For almost two years now, Young has been spreading fairy magic to all of Alexandria, to DC, Arlington, Belle Haven, as well as shipping across the world—she's even sent some houses to Hawaii and Canada! Her fairy houses have traveled across the country, and now, so will she.
Her move has been a difficult but practical decision. "We are leaving just like anyone else in my generation," says Young. "We simply cannot afford it anymore." It is no secret that many factors like student debt, rising prices, stagnant wages, have put pressure on the millennial generation to make a living, let alone make a home. Unfortunately, Young has succumbed to that pressure, similarly to many others of her age bracket.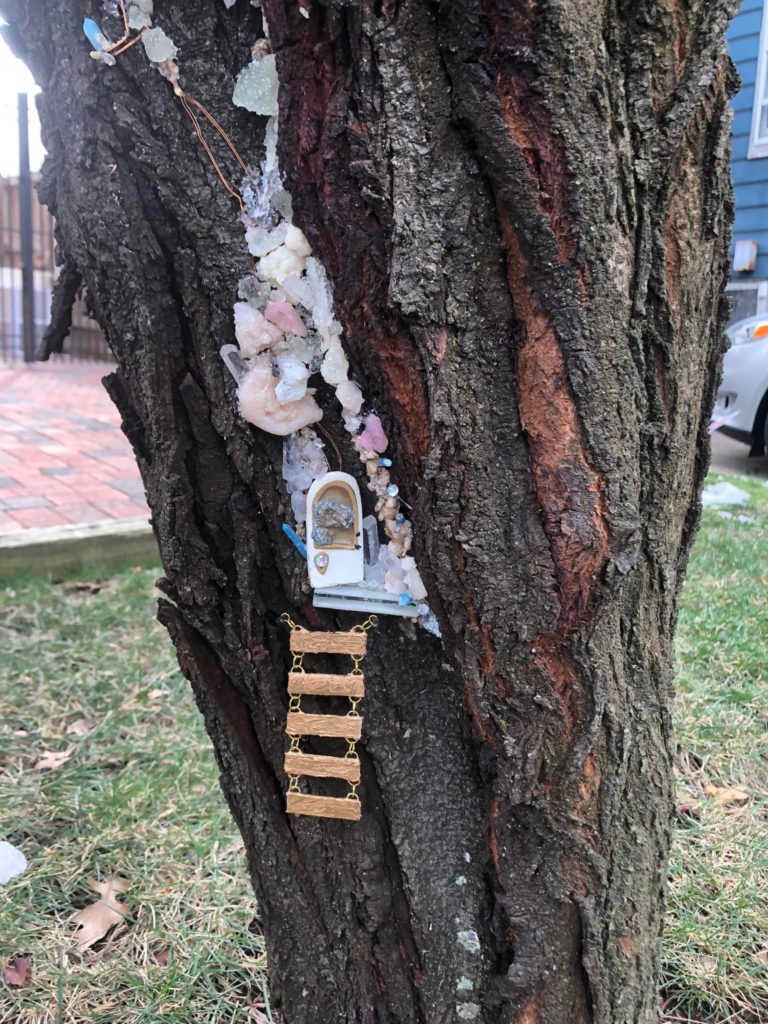 She grew up in Del Ray and knows she will miss all the magic it offers (for humans). "When I was in college, I was always the most homesick in October, when everything fun happens in Del Ray. All the colors change and art festivals happen which means neighbors are out and so many people who left come back."
While preparing for her move, Young will continue to fill her fairy orders through the middle of February 2022. However, she plans to re-establish herself in Washington when she gets settled; she will continue to ship near and far.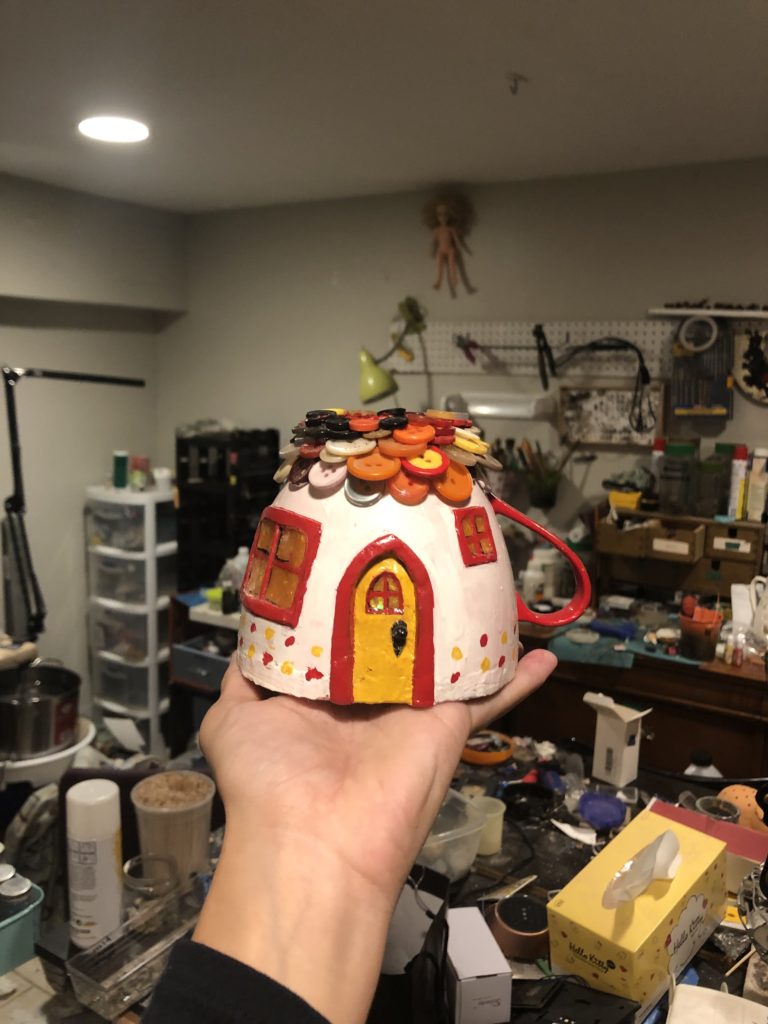 To assist Kate in her move, neighbors can visit her Amazon wish list and gift her much-needed supplies. Gloves, pigments, colors glitters, solar panels, epoxy clay, and resins are among her top requests.
While Young is on the West Coast, fear not, she has plans to keep the fay folk of Alexandria alive. She will hand over the Fairy Post Office to a trusted group of friends, who will continue to monitor and respond to the letters local children write to the fairies. She will continue to create and commission works, like her most recent and most popular stained glass doors. She will ensure the fairy house map stays up to date.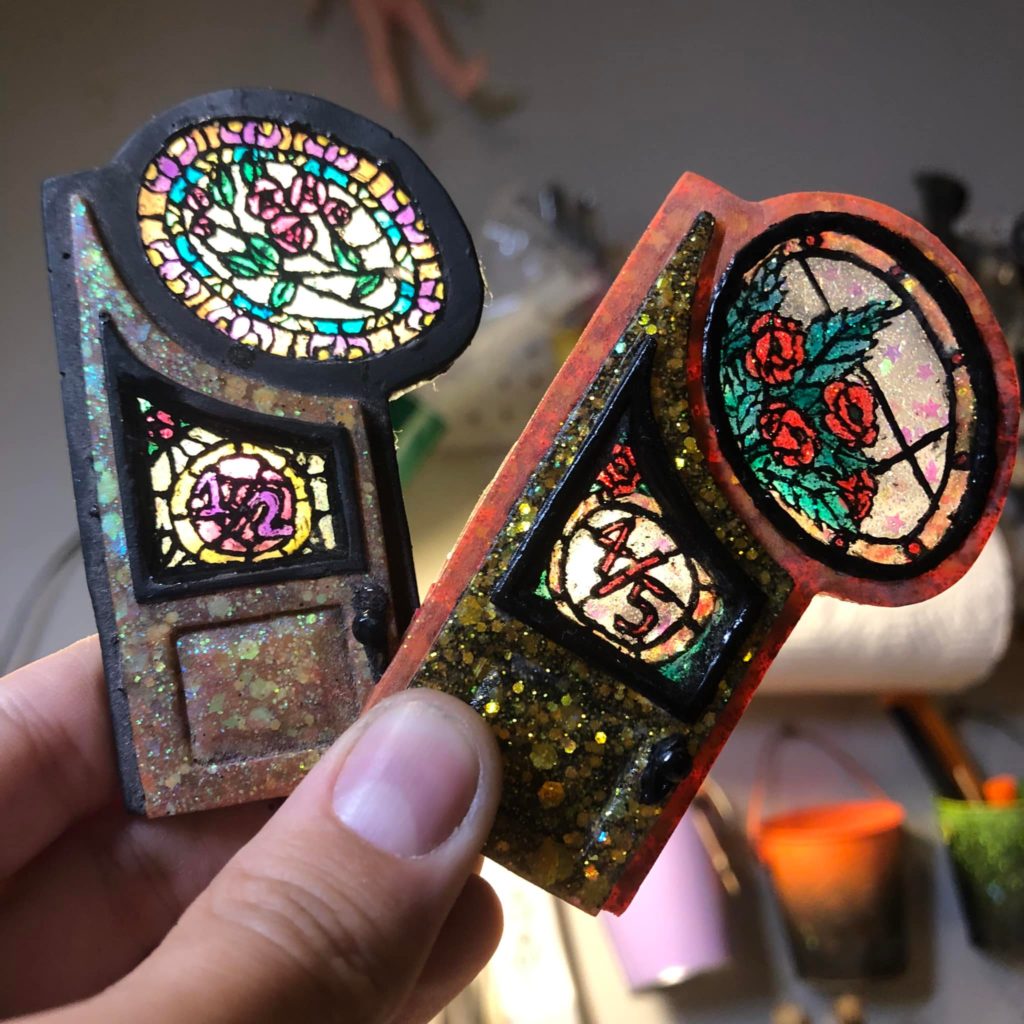 If you are interested in becoming a Fairy Post Master, or helping Young keep the magic alive after her move, please message her on the Fairy Facebook page. For more information on the Del Ray fairies and their local legend, read this article.