Business
4 Workplace Fundraising Ideas Employees Love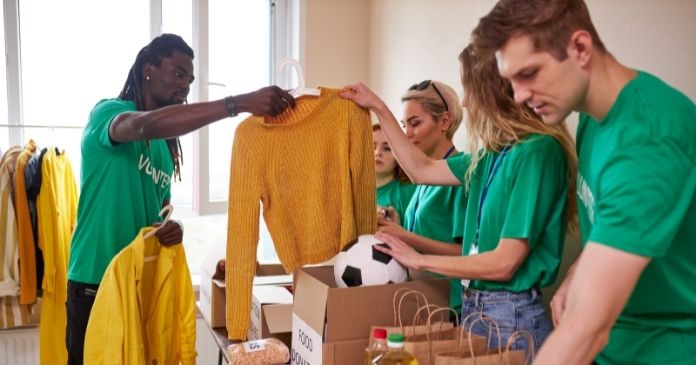 ALEXANDRIA, VA – There's a window of opportunity for many businesses to start a donation drive for charity, such as a board game tournament or holding a coat drive. Various businesses go to great lengths to support the causes of their charities. If you're looking to raise some spirits and some money for charity, here are four workplace fundraising ideas employees love.
Board Game Tournament
The easiest and most fun way to raise money is by hosting a board game tournament. A board game tournament brings all departments together to compete and raise money for charity.
Whether it's playing checkers or stringing together long words, co-workers will have fun playing with one another, building bonds, and raising money for a good cause.
How To Host
The best way to host is to create a sign-up sheet for all teams. Try to keep groups around two to four players; that way, games don't go on for too long, and everyone gets a turn.
Then, use the minimum of how much each group should donate as the entry fee. When there's a minimum, each team is encouraged to donate more if they can, but it's not a requirement.
Clothing Drive
A clothing drive can do more than empty out an employee's closet of coats, socks, and shoes. Each donation drive you hold is personal to you and your business's mission.
How To Put One On
As you create your donation drive, try to stick to the current season.
Let's help charities stay organized with their donations by giving according to the season. Since it's winter, have employees donate winter coats and other items, like:
Socks
Boots
Gloves, hats, and scarves
Long-sleeved shirts
Coats
Long pants
Help employees declutter their closets by encouraging them to donate their old clothes to a charitable organization during a company-sponsored event.
Casual Days
Casual days are the best prize for any fundraiser. Try doing it once a month or even hosting a fundraiser that gives casual days as an incentive to the top fundraiser.
How To Accommodate
Although you can let employees raise any amount they want, try to make it a fun challenge to complete each month by setting a monthly goal. Additionally, consider a company-wide Bake-Off, where the best tasting dessert wins a month, or an extra day, to wear casual clothes to the office.
Cuddle With an Animal
This is a fundraising activity that employees will fall in love with. It can also lead to an animal finding a loving and lasting fur-ever home.
How To Manage
The best fundraiser has to be cuddling with shelter animals. Employees can spend time during the workday to cuddle and play with an animal and donate supplies or give a monetary contribution.
But be warned—you and your employees may end up with a new best friend by the end of the fundraiser.
Our workplace fundraising ideas employees love help give you an idea of the incredible ways to get employees involved with a cause. Take the time today to plan out your next company-wide fundraising event.