Community News
Dedicated to Improving Alexandria Community, Del Pepper Retires After 36 Years on City Council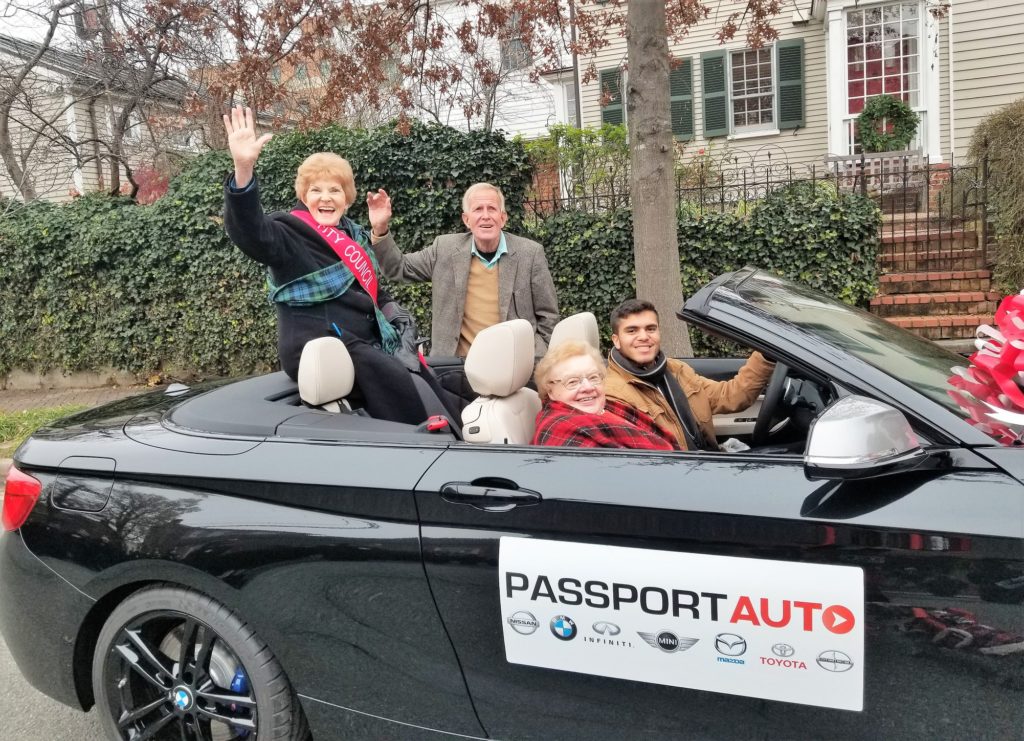 ALEXANDRIA, VA – From handing out literature at the polls in Omaha, Nebraska as a young girl to retiring from her very own seat on the Alexandria City Council, Del Pepper has become a local legend.
Throughout her 84 years, Pepper has seen so much, met many people, and played many parts as a councilwoman. Yet, the part she is perhaps most proud of is the redevelopment of the Landmark Mall area. As a major champion of the redevelopment, Pepper's legend will live on after her retirement, though it is a bittersweet goodbye.
"I think I was the proudest of the Landmark Mall development," she said. "All of us worked on that. It was something we had worked on for decades… I am so glad it has gone this far."
In her very last meeting as a City Council member she admitted, "I am going to miss getting to vote for things related to Landmark."
How did Pepper arrive at such a high point in local politics? It all started in Omaha.
"My father was a council member," Pepper told The Zebra Press. "I learned a whole lot from him. I campaigned for him. One of my brothers and I used to go down the street, handing out literature. When it came election time I literally stood at the polling place handing out literature asking people, 'Would you vote for my daddy?'"
While growing up, her interests in politics evolved. In 1968 she and her fiancé, aspiring doctor Franklin J. "F. J." Pepper, moved to the east coast. He was offered a residency, and the thought of living someplace new excited her.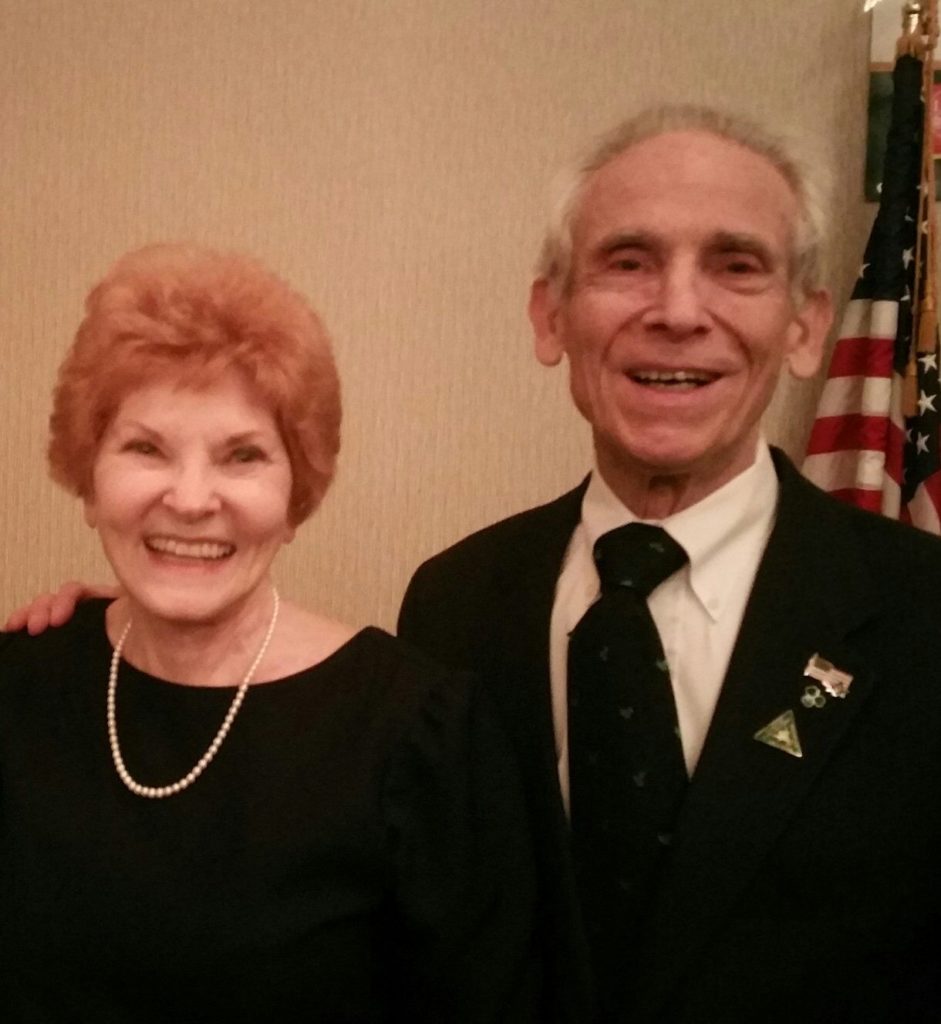 Franklin went on to become a psychiatrist at St. Elizabeth's Hospital. And Del went on to local politics, helping former Alexandria Mayor Chuck Beatley win his election. In fact, Pepper was such a help that Beatley urged her to stay on as his aide. She had been in politics her whole life, she loved it, and she was good at it; but the decision did not come as easily as one might think.
"I had a baby soon after coming to Alexandria, Murphy Pepper. I wanted to stay home and take care of him," she remembered. "But my husband encouraged me to take that job with the mayor, and I learned an awful lot."
She worked with Beatley for two terms. In 1985 she made the decision to run for City Council.
"I never expected to win," Pepper said. "I just figured nobody knew me and that I'd probably lose, but then at least people would know my name. Much to my surprise, I won!"
From her first term, she had some ambitious goals for Alexandria. For instance, she was responsible for the installation of public computers in City Hall. In her 1994 Installation speech, Pepper stated that she wanted a computer in City Hall wherever appropriate.
"I wanted that if people woke up in the middle of the night, you could go and download a huge amount of information that could guide you. I wanted enormous amounts of information for the private person, I wanted businesses to be able to download rules of development or city ordinances.
"What I knew was that the businesses expect our city to be at the forefront of progress and that technology was the future, and I knew I wanted everybody else to have it just because that is what good government is all about."
Now of course, people can carry computers in their hands. But to have the foresight and determination Pepper did nearly three decades ago laid the foundation for Alexandria's small business success today.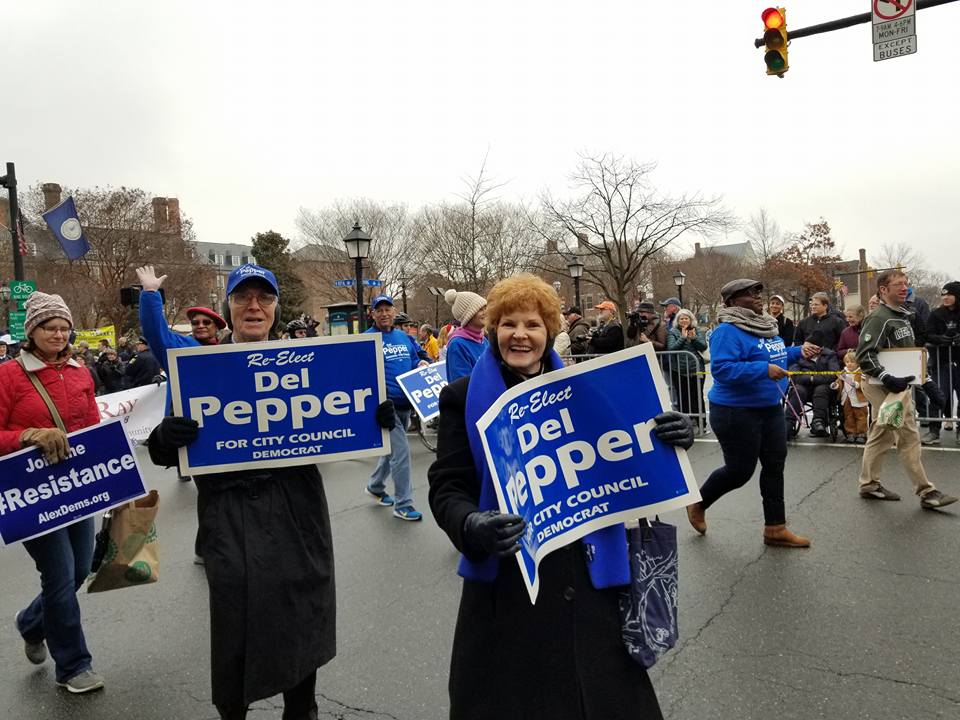 Success does not come without challenges. But when Pepper reflected on her time as part of City Council during the interview for this article, she didn't think she would change much about her career. Her advice to The Zebra's readers: "Listen to your compassion. It really gives you a guide."
Pepper's own compassion guided her for 36 years – all the way to her very last City Council meeting on Jan 3, where she spoke for the last time as a Council member, wishing the newly-elected members the best.
"This is a smart group, this is an able group, and I think it will be a caring group," Pepper noted. "I hope they will continue to move the city forward."
Pepper thanked everyone in the virtual meeting for allowing her the honor of serving her community for so many years.
"I am grateful for the opportunity to have served. It is a gift, being elected and sitting on council and having a vote," she remarked. "It is a gift you have to return, and it is my time. I only cared that I had a seat at the table and a vote. That is what was always important."
To Help Children Succeed, USDA Increases Funding for School Meals Nationwide