Community News
Alexandria Native is Machinist Mate Aboard USS Pearl Harbor Participating in Marine Exercise Philippines
"I joined the Navy because I wanted to receive education benefits to pursue a degree in nursing," said Rosal
By Stephanie Fox, Navy Office of Community Outreach
MILLINGTON, Tenn. – An Alexandria, Virginia, native is participating in Marine Exercise (MAREX) Philippines aboard USS Pearl Harbor, a U.S. Navy warship that transports and launches Marines from sea to shore as part of amphibious assault operations.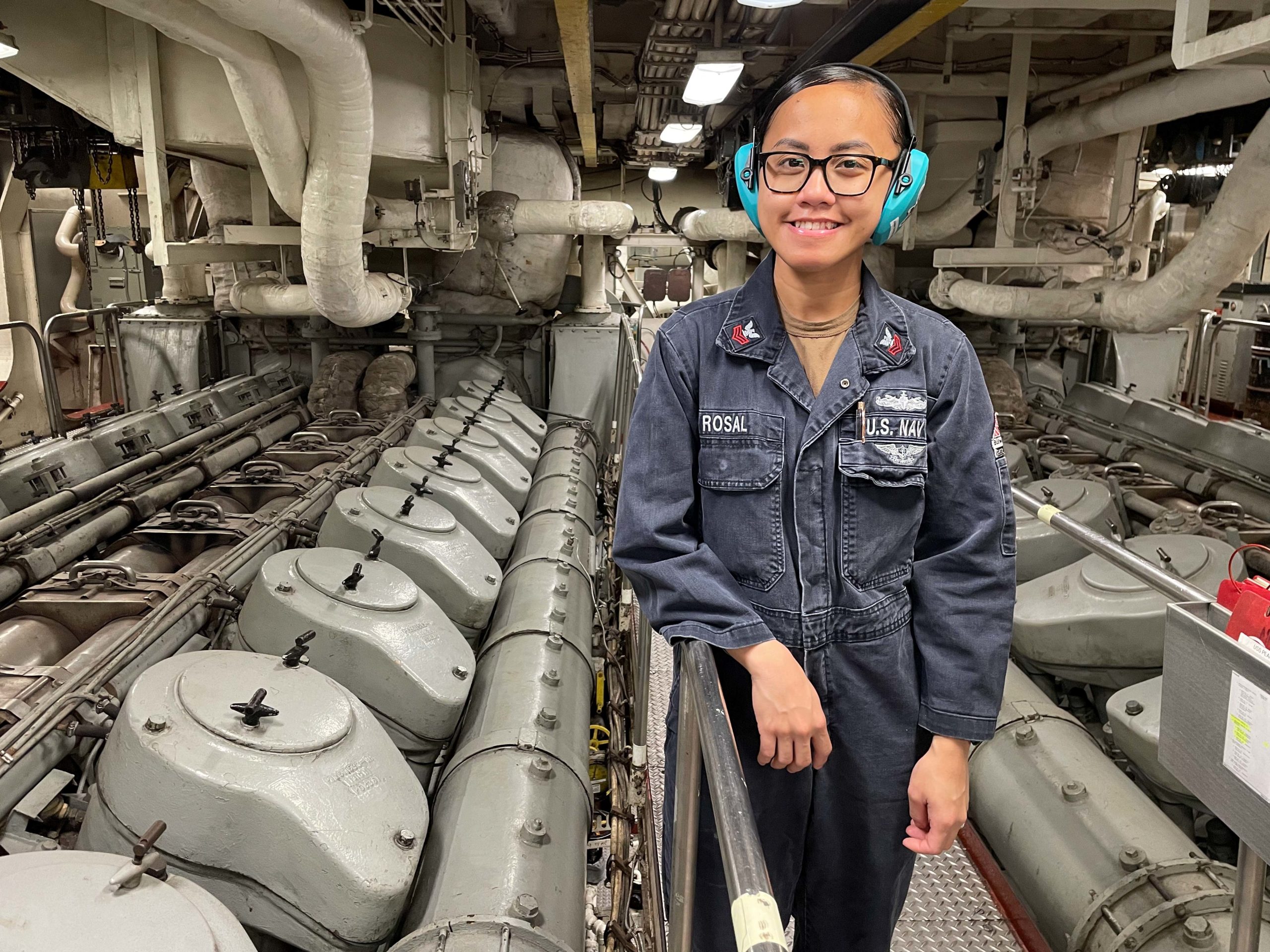 "I joined the Navy because I wanted to receive education benefits to pursue a degree in nursing," said Rosal. Today, Rosal serves as a U.S. Navy machinist's mate.
"My favorite part about being a machinist's mate is that I like how I am able to fix anything in the Navy ships," said Rosal.
On January 27, 2022, the U.S. Navy and Marine Corps began training with the Armed Forces of the Philippines as part of MAREX 2022 to further the maritime security capabilities of the U.S. and the Philippines.
Rosal is proud to participate.
According to Rosal, the values required to succeed in the military are similar to those she found in her hometown of Alexandria.
"I moved from Jakarta, Indonesia, to the United States," said Rosal. "This allowed me to learn how to adapt to new environments quickly and pick up on new skills easily."
Pearl Harbor is a Harpers Ferry-class amphibious dock landing ship designed to deliver Marines and their equipment in support of amphibious operations including landings via Landing Craft, Air Cushion (LCAC), conventional landing craft and helicopters, onto hostile shores.
Homeported in San Diego, Pearl Harbor is longer than two football fields at 610 feet. The ship is 84 feet wide and weighs more than 16,000 tons. It has four diesel engines that can push the ship through the water in excess of 25 mph.
Serving in the Navy means Rosal is part of a team that is taking on new importance in America's focus on rebuilding military readiness, strengthening alliances and reforming business practices in support of the National Defense Strategy.
"We go on deployments to show the world that the United States contributes to other countries with humanitarian aid and military presence," said Rosal.
There are many opportunities for sailors to earn recognition in their command, community and careers while serving in the Navy.
"My proudest accomplishment in the Navy is that I am on the road to earning a letter for Engineering Officer of The Watch.," said Rosal.
As a member of the U.S. Navy, Rosal, as well as other sailors, know they are a part of a service tradition providing unforgettable experiences through leadership development, world affairs and humanitarian assistance. Their efforts will have a lasting effect around the globe and for generations of sailors who will follow.
"Serving in the Navy means that I get to give back to my country," added Rosal.