Fun Stuff
Pets
School News
Browne Academy Kindergartners Raise Money for Animal Welfare League
Students sold their drawings of the shelter's animals for $1 each, raising $341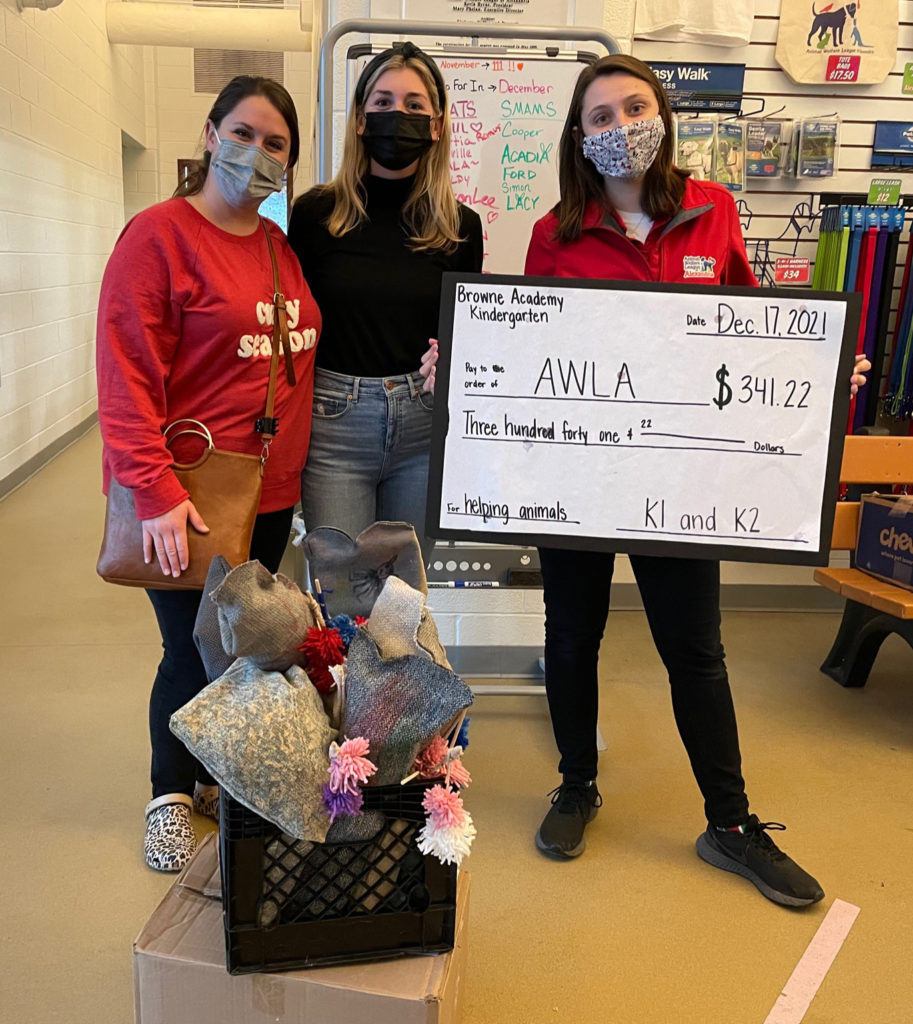 ALEXANDRIA, VA – It's amazing what can happen when kids learn empathy. And when a lesson about empathy involves animals, it is something truly special. What started out as a research project for Browne Academy's Kindergarten classes became a passion project to raise money for the Animal Welfare League of Alexandria (AWLA).
Teachers Rebecca Culbreth and Maddie Fields helped their students various creatures to figure out what types of animals made good pets, and why.  As part of the project, they browsed the AWLA website, reading about animals and adoption. Over Zoom, they learned about AWLA's mission and even met some of the animals looking for new homes.
The students were excited to learn about the AWLA because their classroom pet, Peter Rabbit, came from there.
Students took what they learned about the animal shelter, drawing portraits and signs so that potential adopters could learn about specific animals too. The AWLA hung the art around animal cages. Workers also accepted toys and pillows made by students in Innovation and Science classes.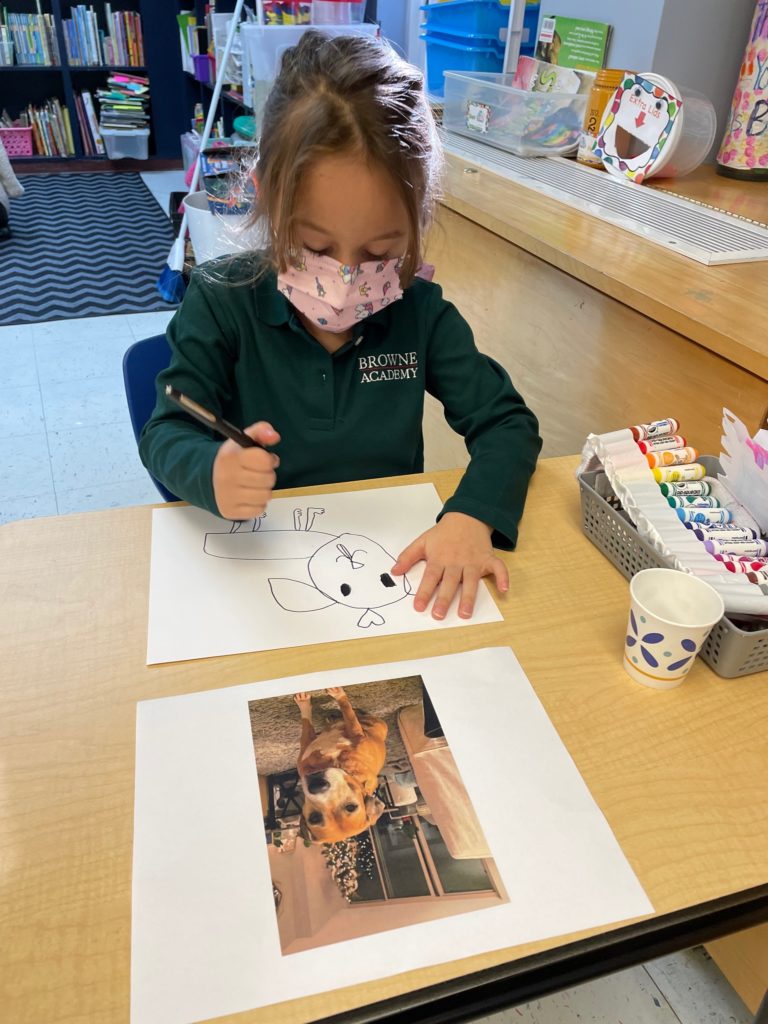 One student recalled: "Making the pet portraits was so fun! I got to draw, and that's one of my favorite things."
In all, there were more than 300 portraits. When asked for his thoughts on what people would think of the portraits, another child said: ""Happy! Proud! Maybe they fainted on the floor because they were so adorable! They would laugh and smile. "
But the students did much more than donate their artwork. They raised $341.72 for the shelter by selling the portraits to families for $1 a piece. $340 is enough to sponsor the adoption fees for one animal!
Everyone in Browne Academy's Kindergarten classes is proud of what they accomplished. Teachers too. Perhaps this experience will lead to similar projects in the future.
'Goodnight Moon' Comes to Life at Torpedo Factory Art Center