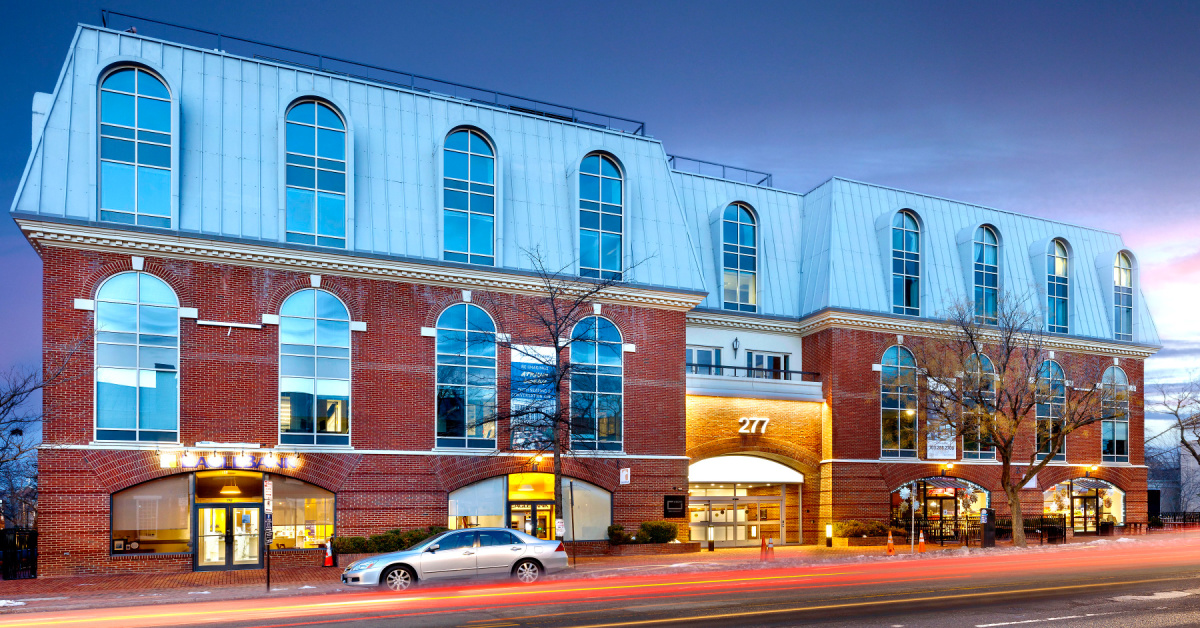 (Photo: Avison Young)
ALEXANDRIA VA – The renovation of the Atrium Building – a five story office building in the heart of Old Town, has been completed, as announced by the W.C. & A.N. Miller Development Company and Avison Young. The project took 18 months to complete, and focused on both structural and interior improvements. 
"It has been a tough and challenging time for our contractors and us to ensure that we deliver on time and materialize our vision for the building," said Robert Miller, Chief Executive Officer of W.C. & A.N. Miller Development Company. "All the improvements and amenities that we invested in have made the building more functional and aligned with today's workforce expectations."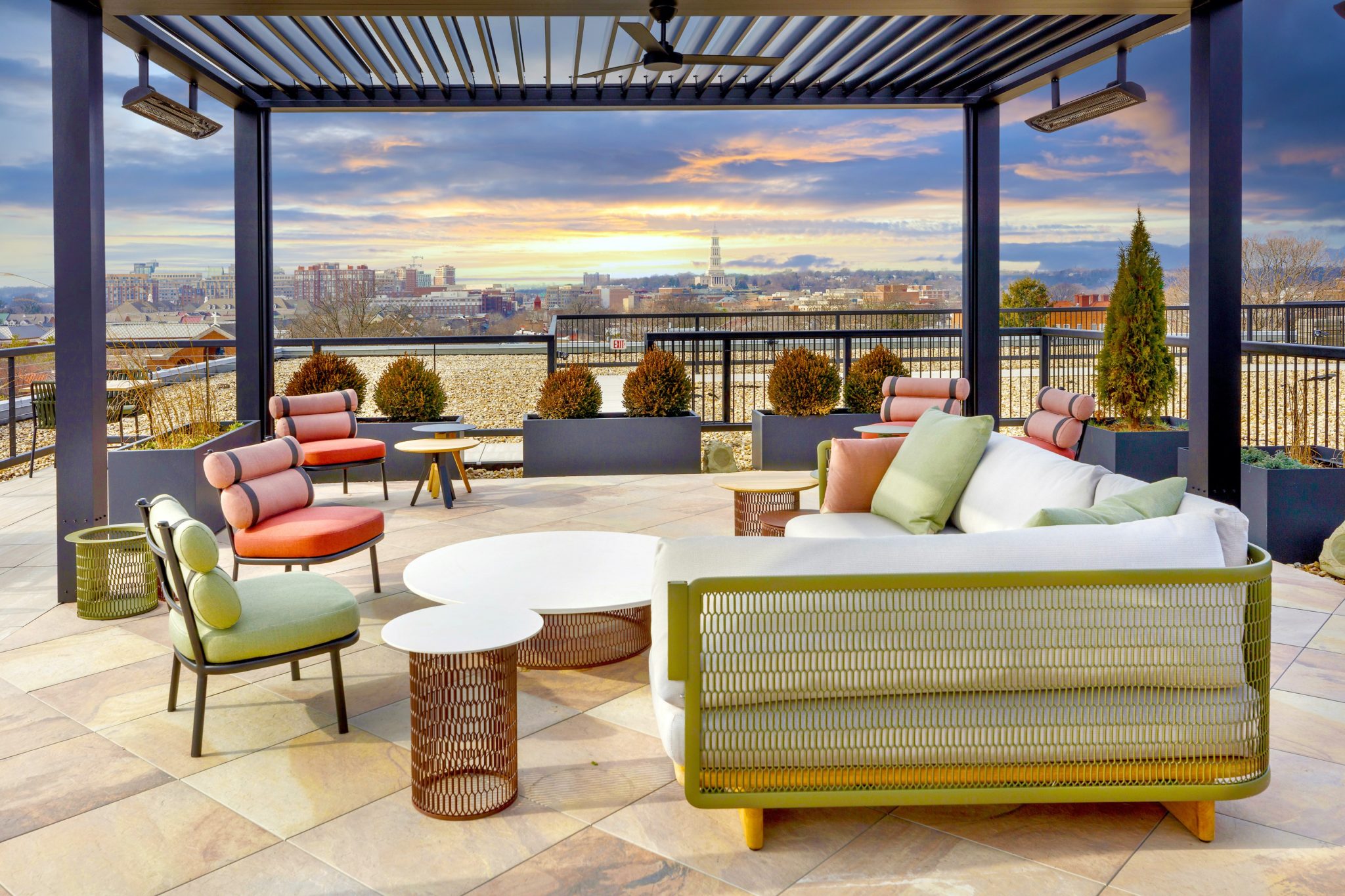 (Photo: Avison Young)
One of the most dramatic changes to the building is the new 4,500 square foot penthouse level rooftop featuring a conference center and event space with views of Old Town, National Harbor and the Potomac River. The rooftop terrace is an exclusive tenant perk that can be used for public gatherings. The Atrium lobby has also seen improvements, and it now has multiple lounge areas along with showers, lockers, a golf simulator room, a secured bike room, and a new grand staircase that connects the fifth floor to the penthouse amenity center and terrace.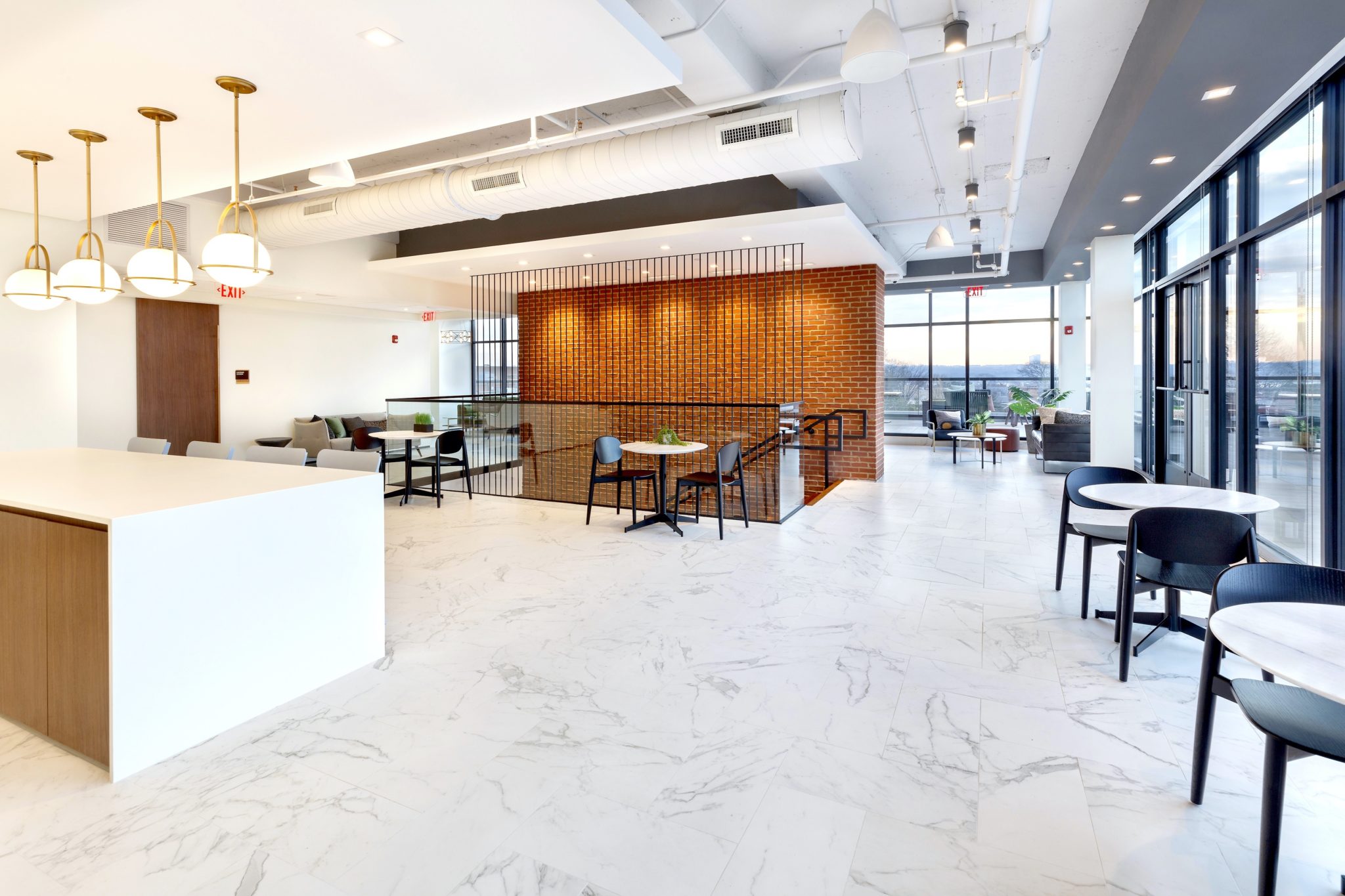 (Photo: Avison Young)
These renovations have drawn in prospective tenants and led to current tenants renewing and expanding their leases. The building is a blend of modern and classic, with large 31,000-square-foot (sf) floor plates and a unique atrium core that allows for plenty of natural light and gives tenants a superb interior and external window lines. The third, fourth, and fifth levels, comprising 85,000 contiguous sf, are offered for lease. In addition, later this year, suites for smaller businesses needing 1,500–4,500 sf of space will be provided.