Community News
Trending
Alexandria Website Offers Direct Link to Aid Ukraine Refugees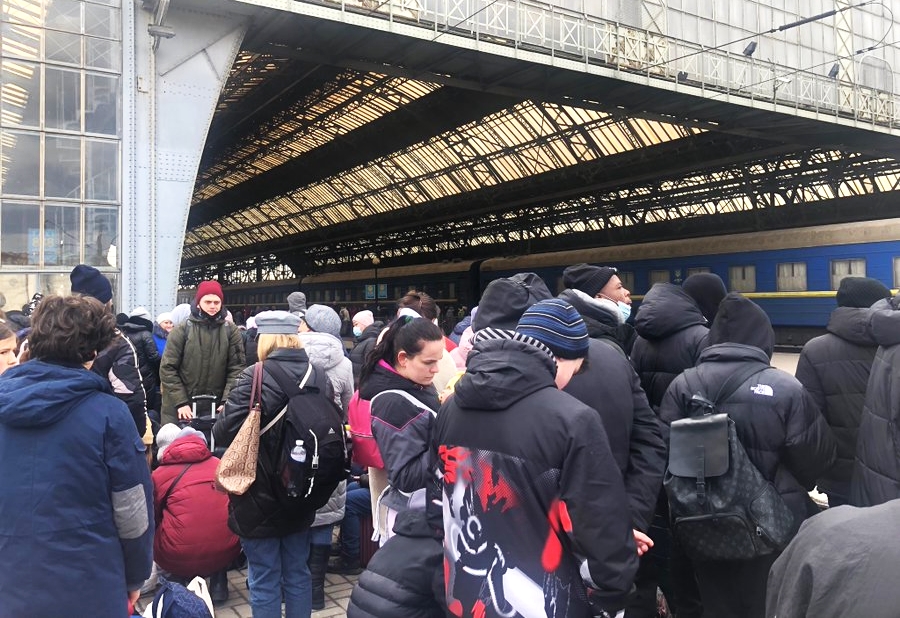 ALEXANDRIA, VA – "I wanted to find a way to help, and do something quick that I knew would go straight to refugees fleeing Ukraine," says Old Town Alexandria resident Mary K Leonard. "I started doing research and found Tomek Dedio in Poland."
Tomek Dedio owns Hostel Przemysl in Przemsyl, Poland, which is less than nine miles from the Ukraine border and is currently accepting thousands of refugees fleeing Ukraine. Dedio is providing accommodations in multiple locations around the city and has been working to help the Polish wartime effort.
"Greetings to the people of Alexandria, and thank you on behalf of the Polish and Ukranians," said Dedio, who was thrilled to receive the offer of help from Alexandria.
The war being waged against Ukraine is in the hearts and on the minds of the world. Assistance for those fleeing the war-torn country may seem out of grasp, but Alexandrians already have a way to make an immediate difference.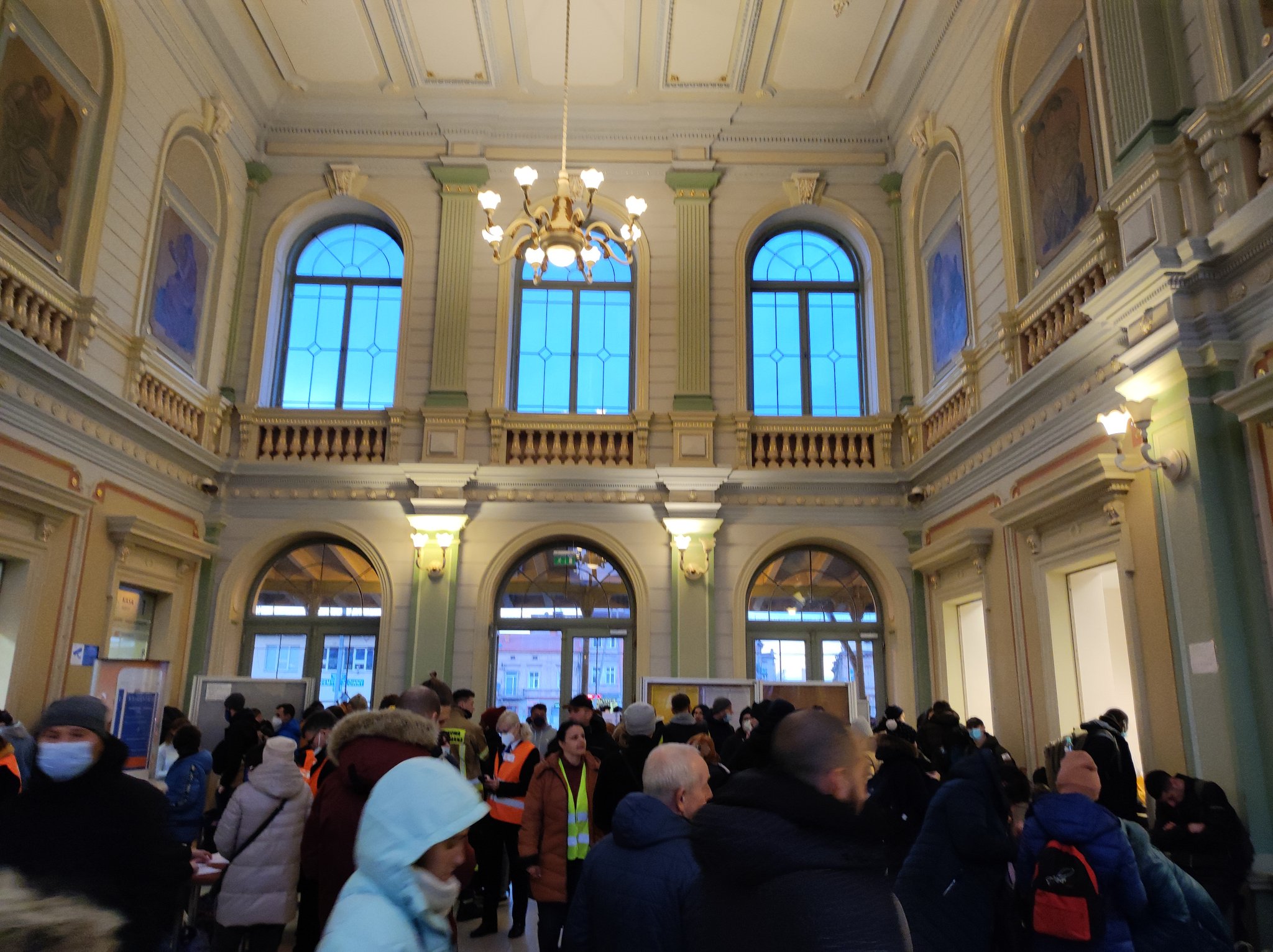 Donations are being accepted through the Love In ALX website and are being transferred directly to Hostel Przemysl in Poland where thousands of Ukrainian citizens are arriving via train.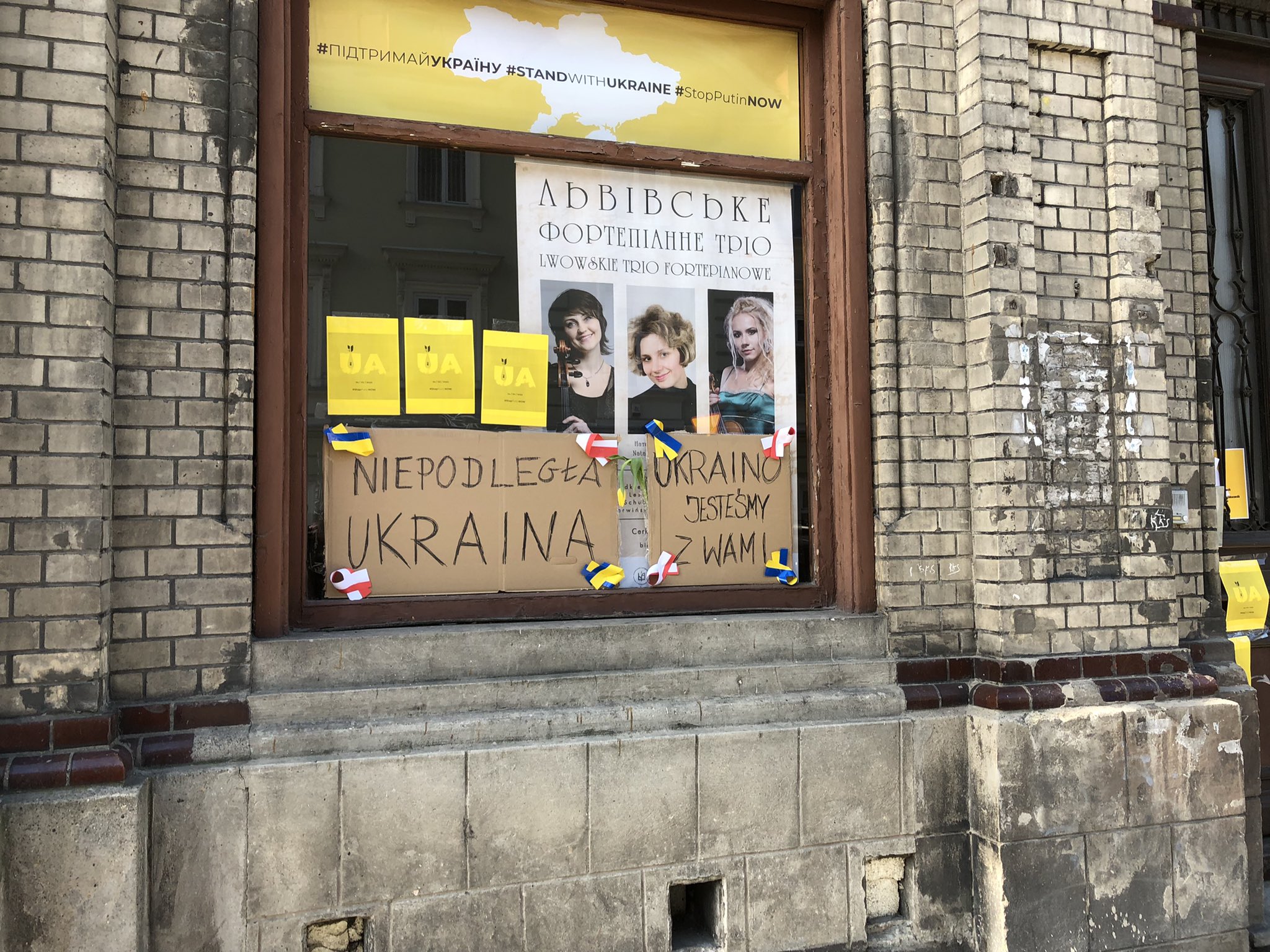 Sign on a theatre in Ukraine translated says, Independence for Ukraine / We are with Ukraine." (Photo: Francis Ferrill)Dedio was contacted by Alexandria resident Mary K Leonard who previously ran KH Giving of Alexandria during the height of the COVID-19 pandemic.  Dedio and Leonard are working together through phone calls and email to provide food, rooming and transportation to the refugees. Many Polish citizens have opened their homes to the women, children and elderly fleeing the Vladimir Putin led attack of Ukraine.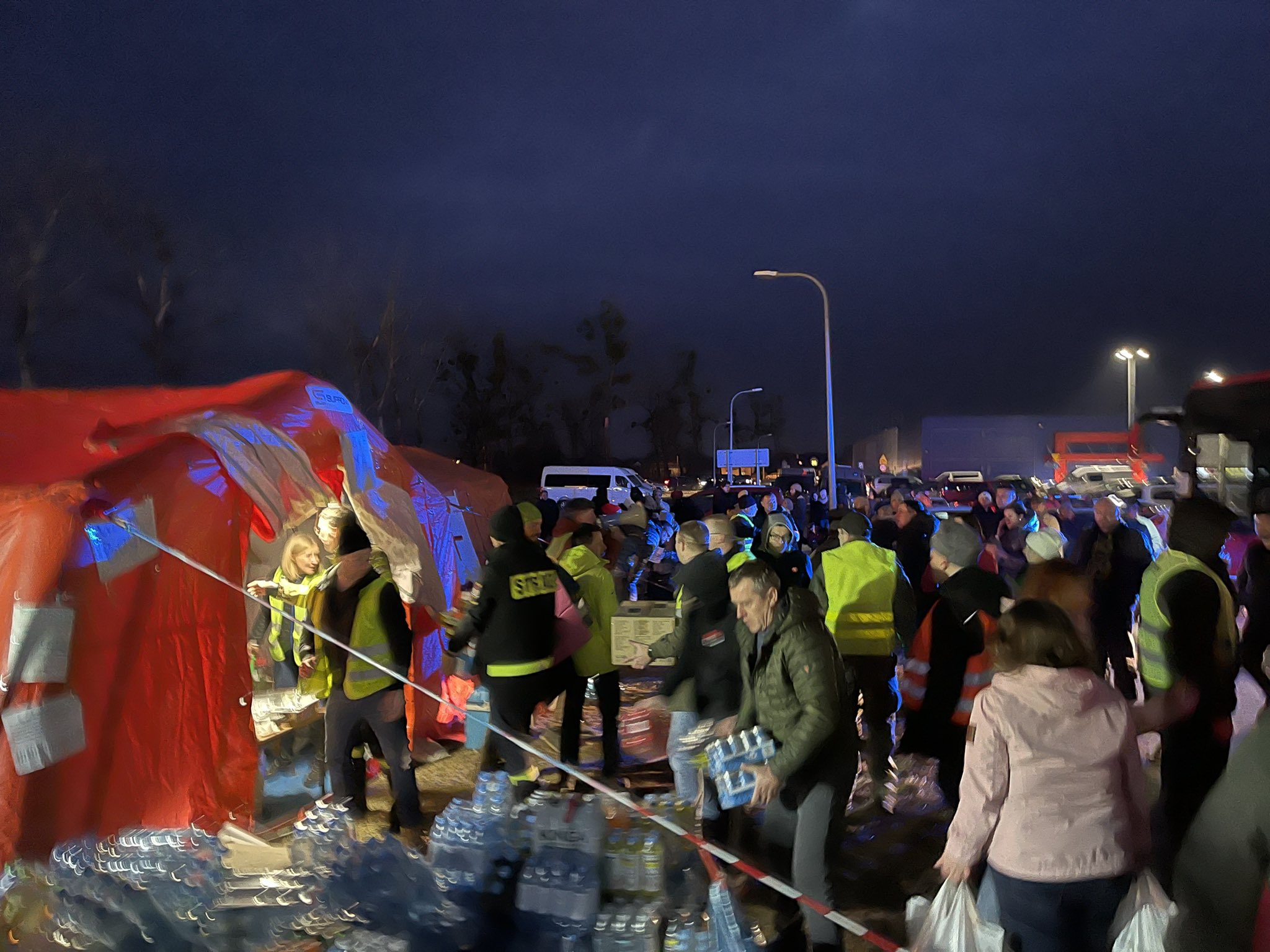 "Polish citizens are absorbing the costs of providing basic necessities to the Ukrainian people without any questions asked," said Mary Leonard. "I wanted to know my money would make an immediate impact on the ground. The emotional ties of the Slavic people run deep, and we will never abandon each other."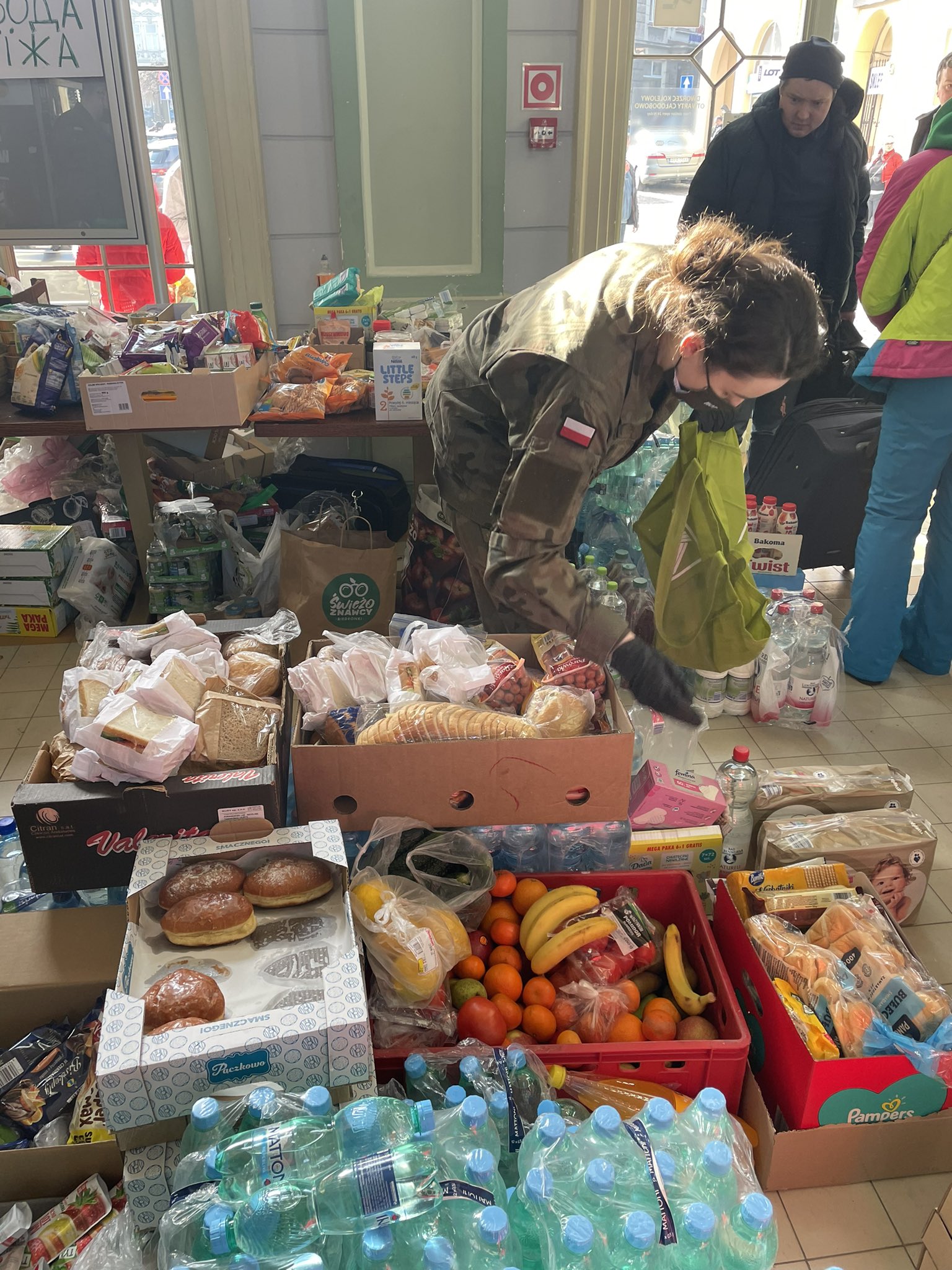 In addition to being able to assist refugees, the website lists information to donate directly to a special fund set up by the National Bank of Ukraine to support Ukraine's Armed Forces. The fund opened following Ukraine's government-imposed martial law. As evidenced by recent reporting, the Ukraine government is outmanned and underequipped to fight the Russian troops occupying their nation.
Hundreds of thousands of Ukraine refugees are anticipated to flee the country to Poland and other bordering countries should the war continue in the coming weeks.
If you would like to donate to the efforts to help Ukraine refugees led by Hostel Przemysl in Poland, please visit www.loveinalx.com.
TRENDING: City of Alexandria Supports Ukraine