Community News
Kids
Splashing into Lake Ridge: Goldfish Swim School Now Open
Goldfish Swim School – Lake Ridge provide children's swim and water safety instruction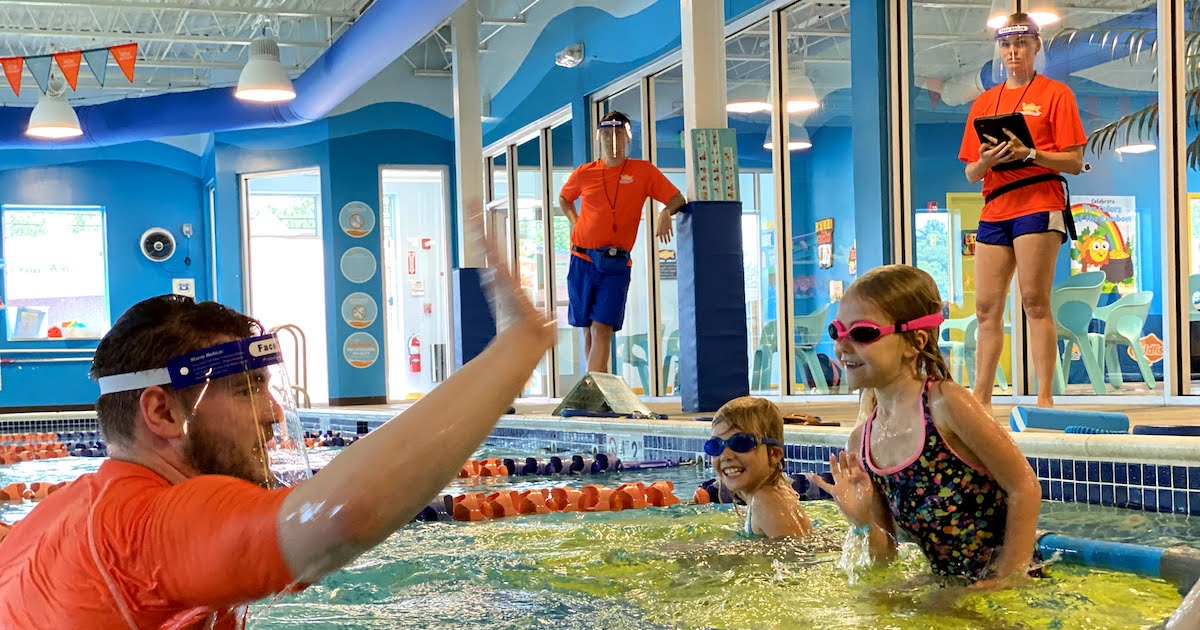 LAKE RIDGE, Va. ― March 8, 2022 ― Goldfish Swim School – Lake Ridge, located at 12479 Dillingham Square, opened Tuesday, March 8 and provides swim lessons and water safety instruction for children ages four months to 12 years. The new Lake Ridge location marks the sixth Goldfish Swim School in the Commonwealth of Virginia, and interested families can register for classes online.
Families can enroll children in a wide range of swim lesson and water safety instruction that utilizes a proprietary curriculum, The Science of SwimPlay®, which helps to build life skills both in and out of the water using play-based learning in a fun and safe environment. Goldfish Swim School – Lake Ridge offers flexible scheduling and free make-up lessons for busy families.
"We're bringing the golden experience of Goldfish Swim School to families across Lake Ridge," said Goldfish Swim School General Manager Mike Khalil.  "Our team of swim instructors are hard at work teaching kids the life-saving skill of swimming and celebrating all their achievements along the way."
Goldfish Swim School is known for its fun, safe and tropical environment that features a shiver-free 90-degree pool, surfboard benches, changing cabanas, and small class sizes. Skilled and certified instructors use integrity, compassion and trust to help children master the skills they need to be safer and confident in the water. The swim school offers perpetual lessons so that children can progress through the levels at their own pace as an individual, rather than as a group. Swimmers are celebrated as they learn new skills.
Drowning remains the No. 1 cause of unintentional injury-related death among children ages 1 to 4, taking the lives of three children in the United States every day. Goldfish Swim School is committed to making a positive difference to help lower these staggering statistics. The American Academy of Pediatrics recommends children begin swim lessons at age 1 to decrease risk of childhood drowning.
Goldfish Swim School – Lake Ridge implements Safer. Stronger. Together.™, the safety precautions and protocols developed to allow Goldfish Swim Schools across the country to provide the safest environment for families, guests and team members.
For more information, visit www.goldfishswimschool.com/lake-ridge or call (571) 341-7181.
 About Goldfish Swim School
Founded by husband-and-wife team Chris and Jenny McCuiston, Goldfish Swim School provides swim lessons and water safety instruction to infants and children ages four months to 12 years. Classes are offered by specially trained instructors in a safe, child-friendly and fun environment using their research-based philosophy called The Science of SwimPlay®. Headquartered in Troy, Michigan, Goldfish Swim School was established in Birmingham, Michigan in 2006, and opened its first franchise location in 2009. Recently, the brand was recognized by Entrepreneur in its Franchise 500® ranking, Franchise Times' Fast & Serious List, and Inc. Magazine's Top 5000. Goldfish Swim School is currently in the process of expanding franchise opportunities throughout North America, with more than 125 schools open, and an additional 130+ in development in more than 30 states and Canada.