School News
SPORTS
Bishop Ireton Varsity Cheerleaders Crowned National Champions in North Carolina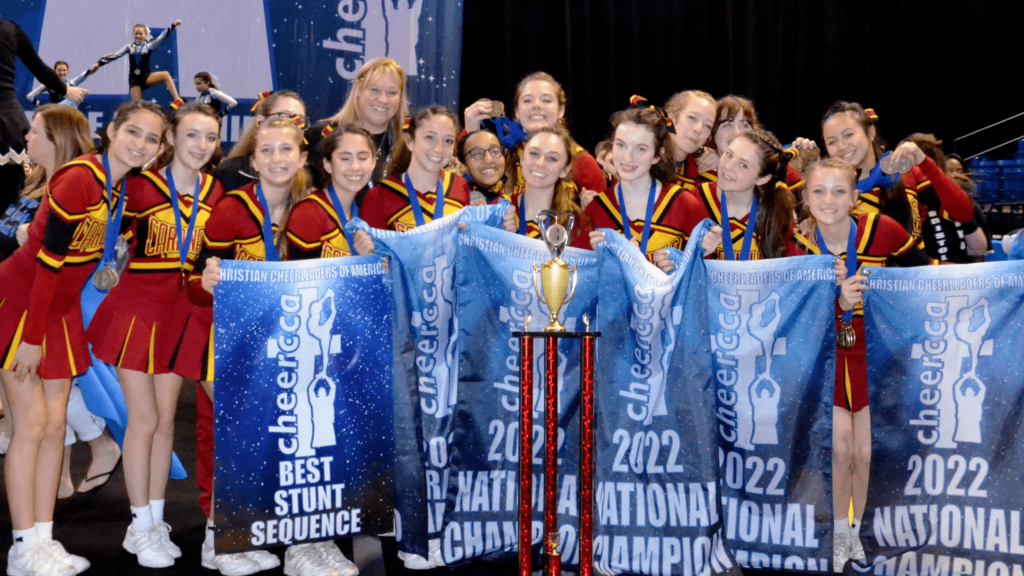 ALEXANDRIA, VA – The Bishop Ireton Varsity Cheerleaders have made history. At the CCA Nationals, held March 4 to 6 in Fayetteville, North Carolina, the squad took home the National Championship by winning first place in each of their four routines.
The team also won "Best Stunt Sequence" for their pyramid and the Grand Championship for the higest overall score in all divisions.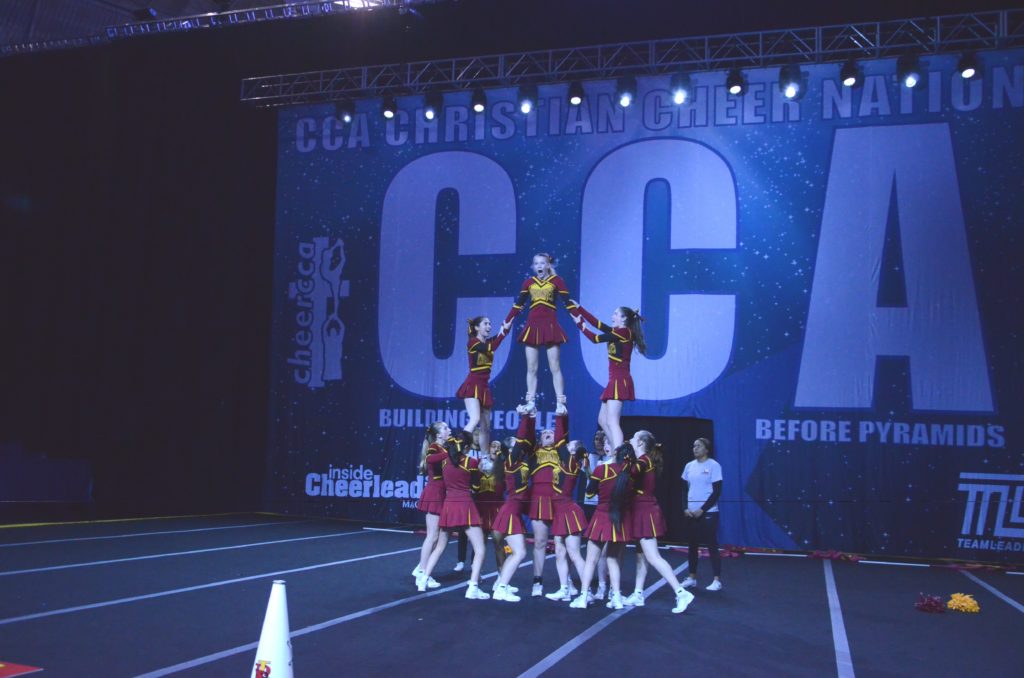 "This was a huge accomplishment for the program because 90% of the team had never been to Nationals and competed," said Coach Angela Hope-Eskew. "Their athleticism and determination was unrivaled. The team's behavior on and off the mat represented Bishop Ireton at the highest level. I am so incredibly proud of this team."
B.I. has earned the Grand Championship title every year since 2016. (This does not include last year when they could not compete because of the pandemic.)
Hope-Eskew, who was named National Coach of the Year in 2013, was honored this year with an award as one of the top coaches in the country. She is a member of the National Christian Coach's Hall of Fame.
Go Titans! Booster Club Offering Regular Season Passes for Entry Into All Sports Events