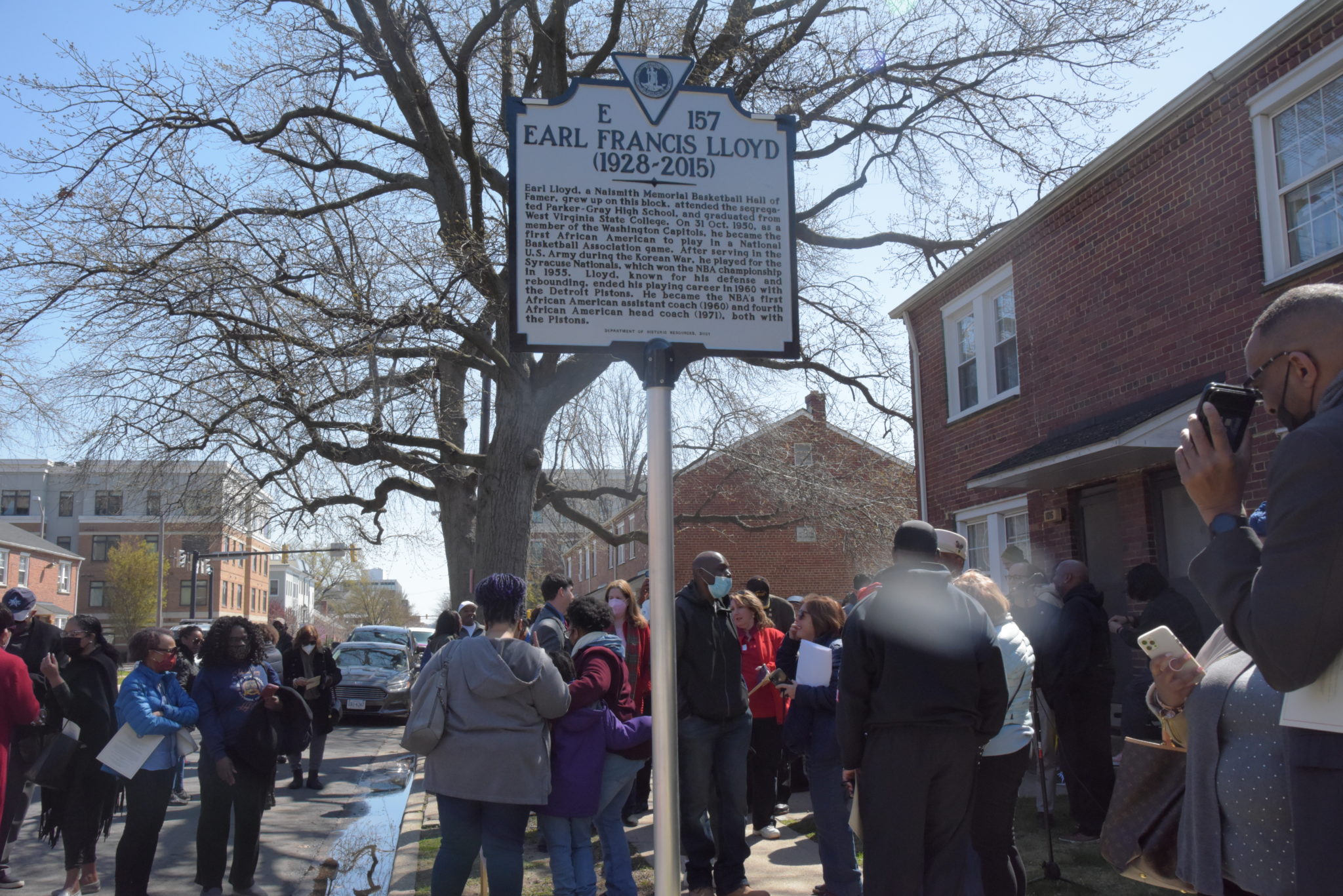 ALEXANDRIA, VA—On Sat. April 2, the City held a State Historic Marker Dedication in honor of the late Alexandrian and NBA legend Earl Francis Lloyd. The marker stands at 1020 Montgomery St. The sign was formally approved on Sept. 21, 2021, and just 5 months later, the sign was unveiled, with official statements written by Congressman Beyer and Senator Warner.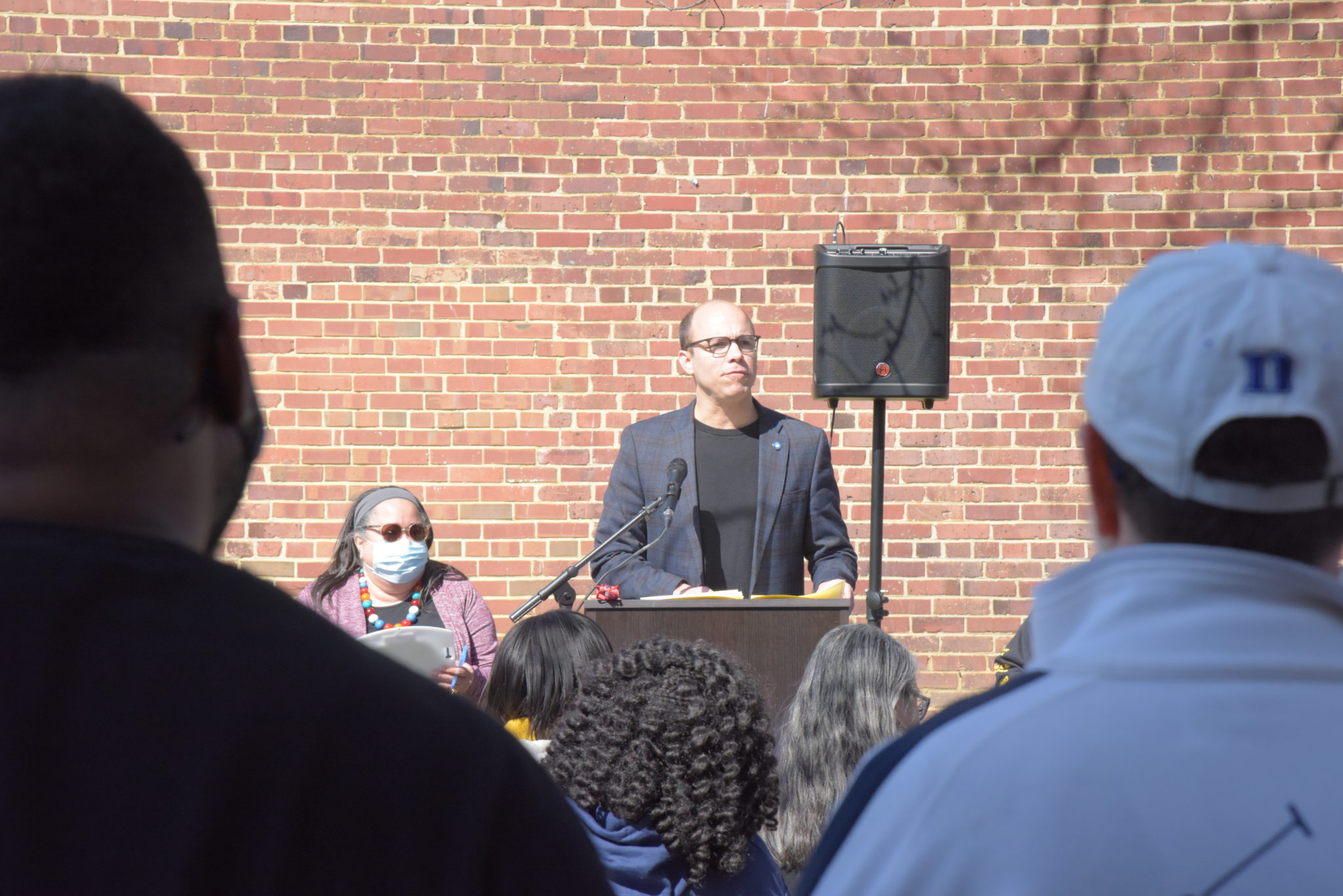 Mayor Wilson also remarked, This is an exciting place to be, an opportunity for us to celebrate a really important figure in Alexandria history. Alexandria has a lot of people who have come from this community and done amazing things all over the world, but what was special about Earl Lloyd is he never forgot where he came from."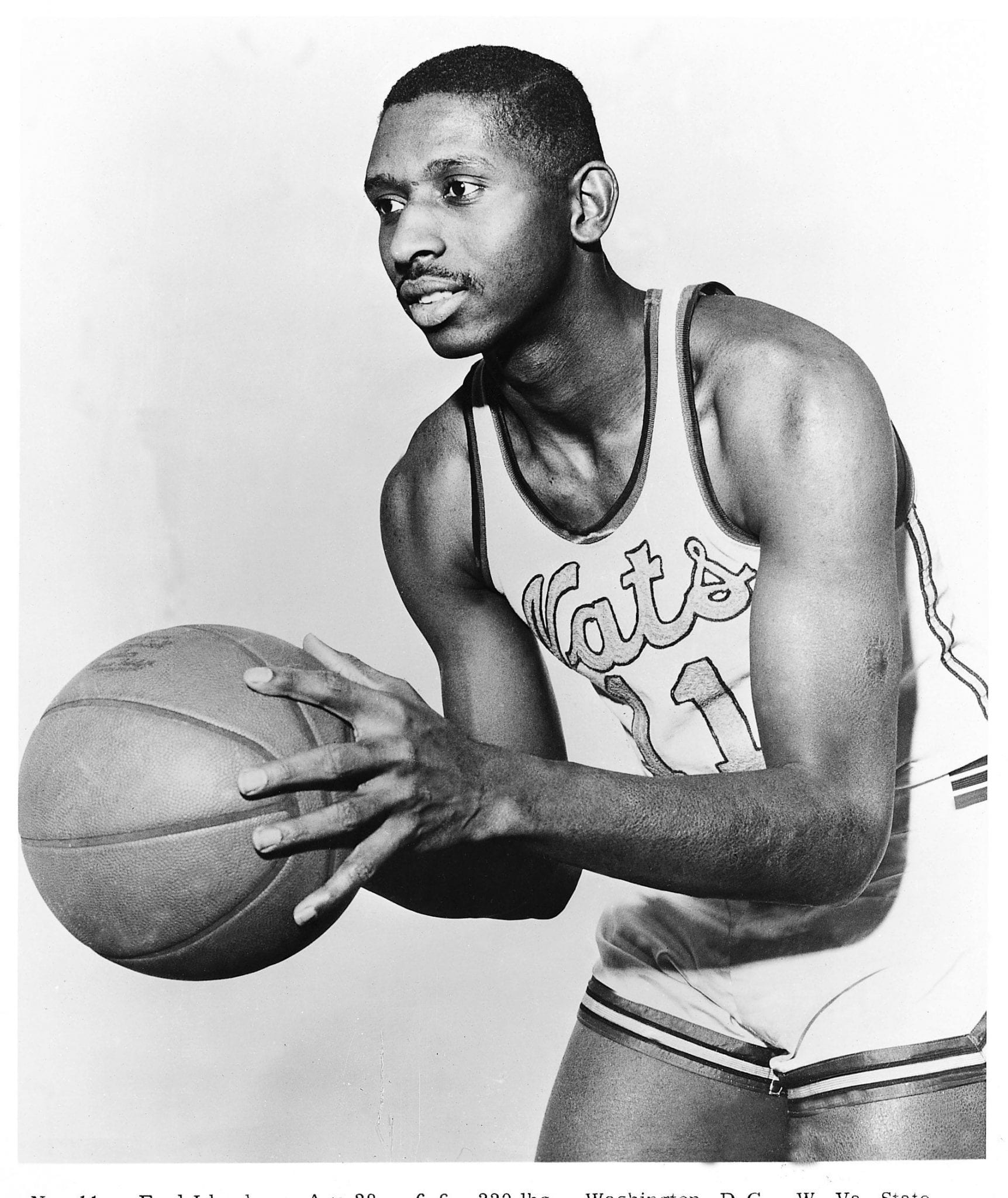 Lloyd was born in Alexandria in 1928, earned a scholarship to West Virginia State University in 1946, and was then drafted into the NBA in 1950 by the Washington Capitols. On Oct. 31, 1950, Lloyd officially broke the color barrier in professional basketball by becoming the first African American to play in an NBA game.
Today, this historical marker honors Lloyd's life and legacy as both an African American basketball player and Alexandrian.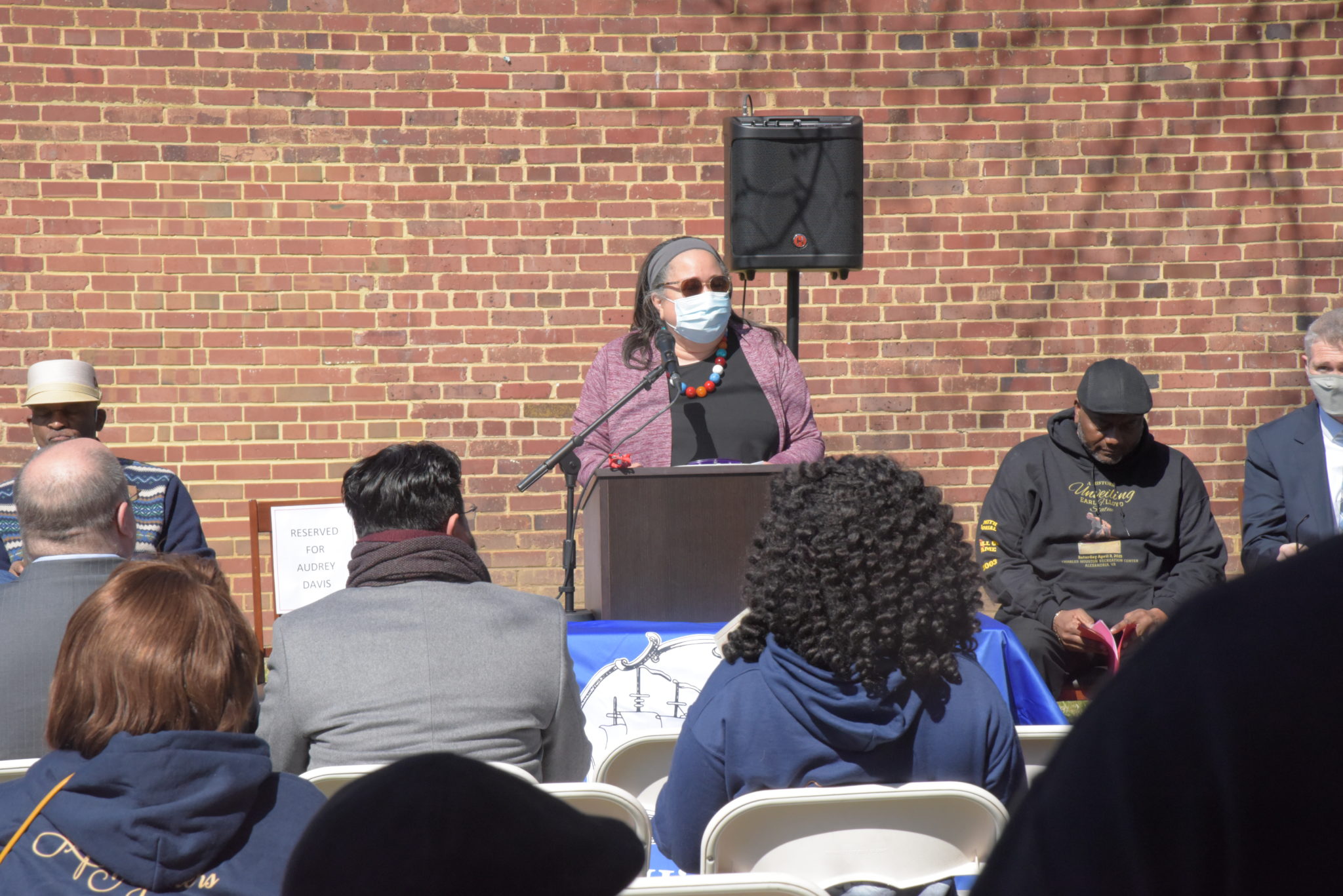 Audrey Davis, Director of the Alexandria Black History Museum, noted, "When I think of African American history, I think of what has been lost, the imagery, the homes. This is why historic markers are so key. When you see a marker, remember the struggle, remember the triumphs, and the millions of unnamed African Americans who helped make this country great."
Lloyd attended Parker-Gray school, so the historical marker located at his childhood home in the Parker-Gray neighborhood stands as both an honor to his individual history as well as to the accumulation of history within the Alexandria neighborhood.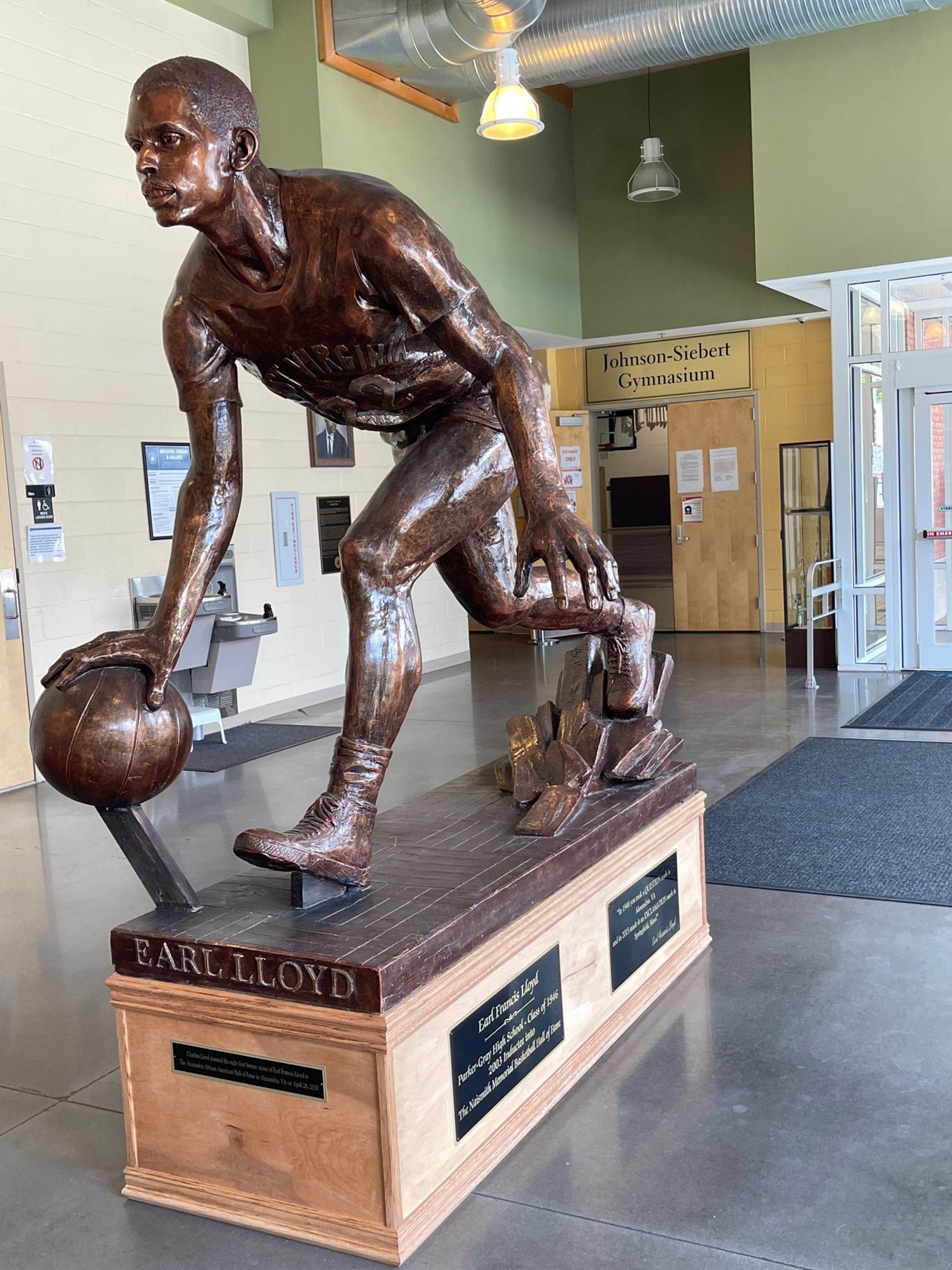 According to the State Review Board, since the first official historical marker installation in 1927, Virginia has erected more than 2,500 signs across the commonwealth, and over the last five years, 53% of those markers have focused on African American history. Earl Lloyd's historical marker strengthens that statistic.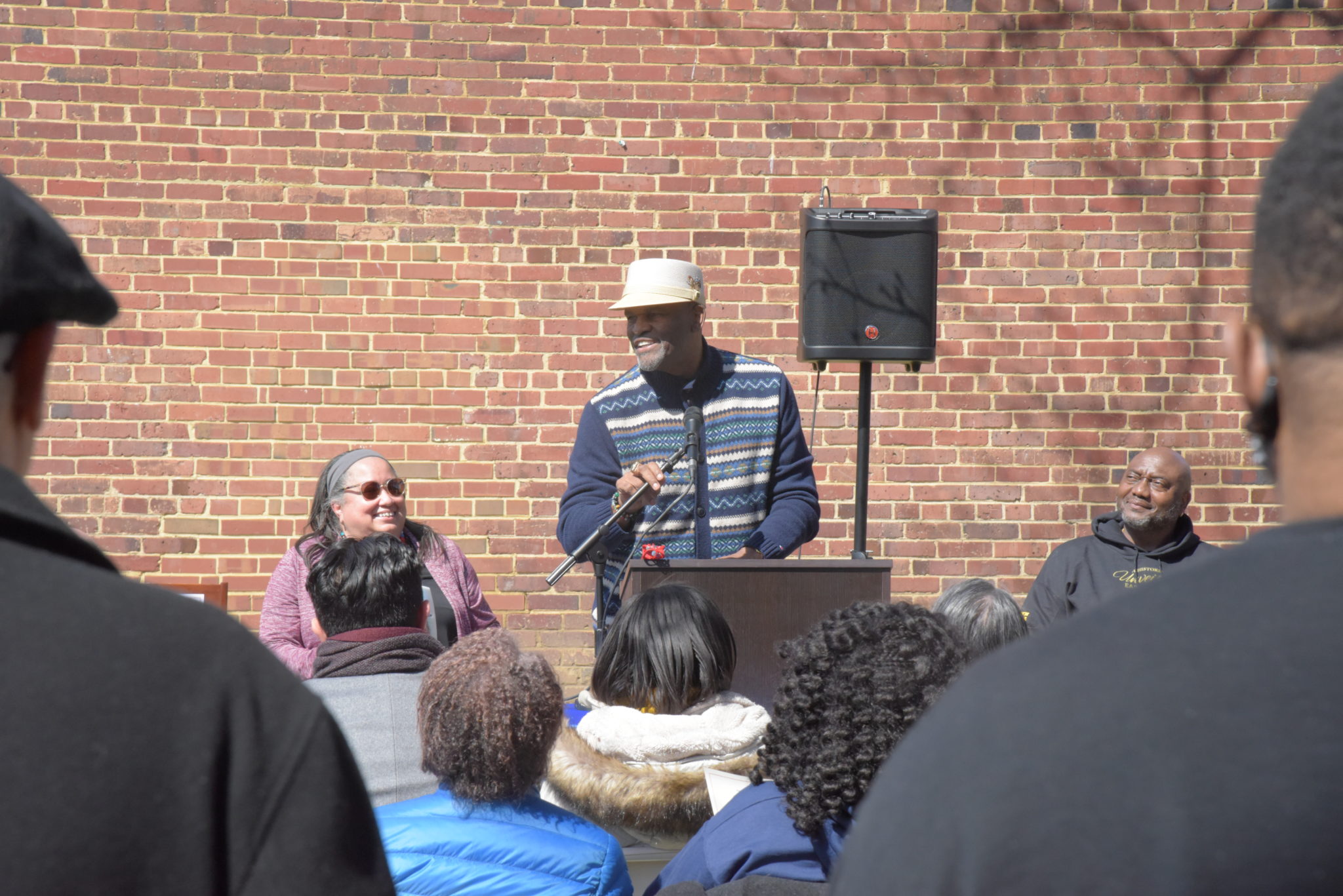 Lloyd's nephew, Reginal Francis Lloyd, honored his Uncle's moment in history by stating, "Not to take away from Jackie Robinson, but [Earl] is not the Jackie Robinson of basketball; He's the Earl Lloyd of basketball. The Lloyd family and I want to thank each and every one who played a part in this history today.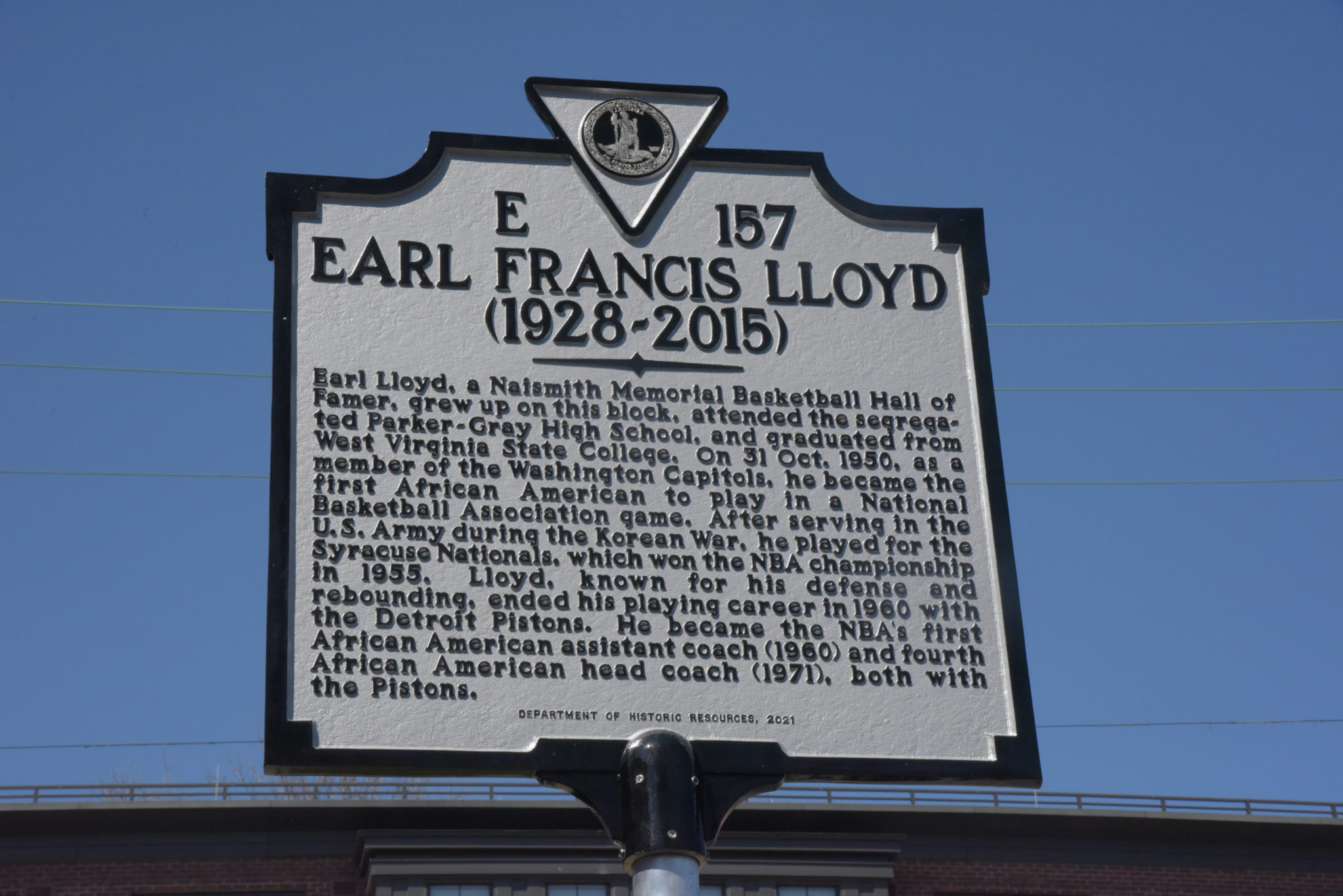 The marker reads:
Earl Lloyd, a Naismith Memorial Basketball Hall of Famer, grew up on this block, attended the segregated Parker-Gray High School, and graduated from West Virginia State College. On 31 Oct. 1950, as a member of the Washington Capitols, he became the first African American to play in a National Basketball Association game. After serving in the U.S. Army during the Korean War, he played for the Syracuse Nationals, which won the NBA championship in 1955. Lloyd, known for his defense and rebounding, ended his playing career in 1960 with the Detroit Pistons. He became the NBA's first African American assistance coach (1960) and fourth African American head coach (1971), both with the Pistons.