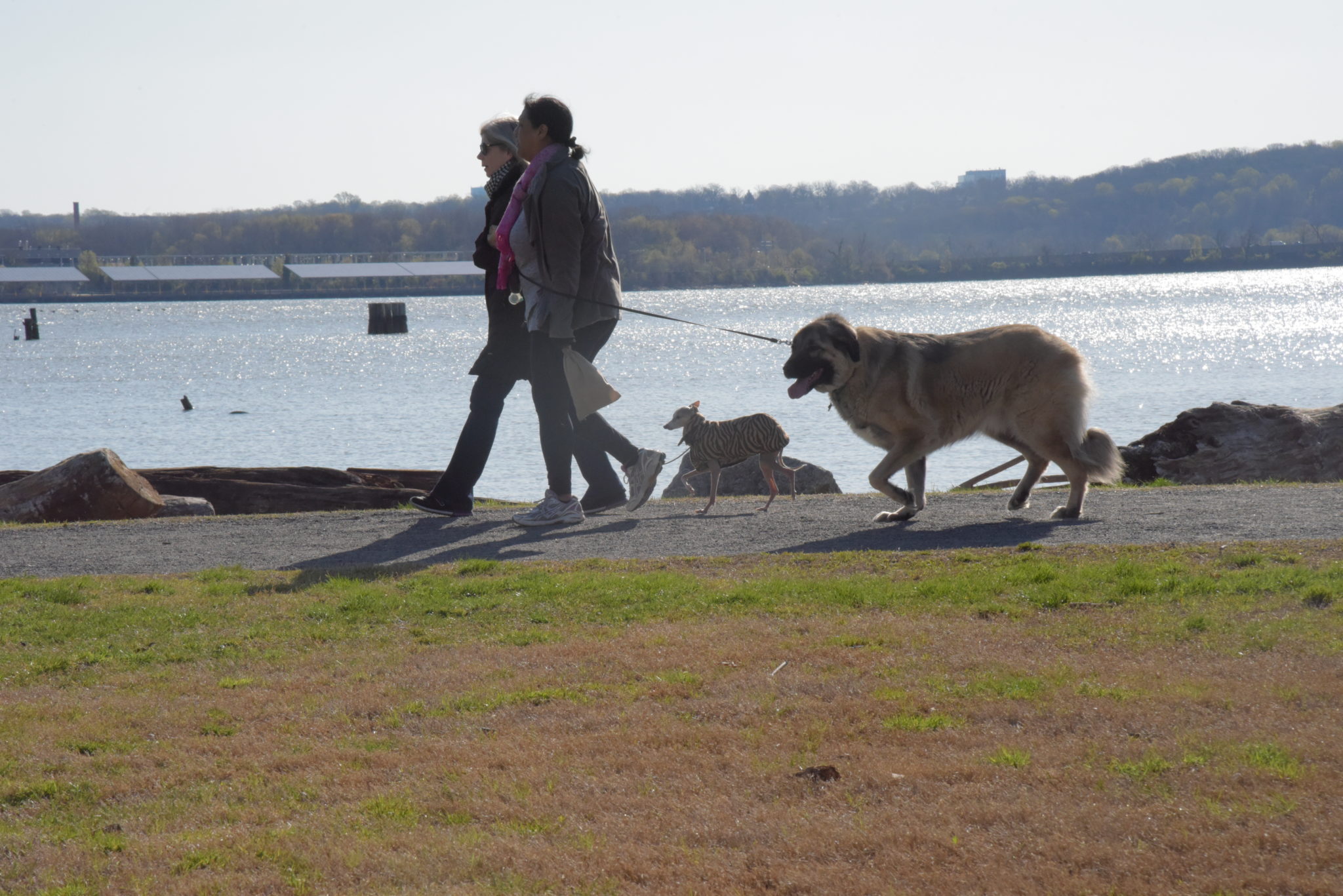 ALEXANDRIA, VA—On a cloudless morning at Oronoco Bay Park on April 2, hundreds of dogs and their owners gathered for the first annual ALX Dog Walk, founded and hosted by Julie Chapman.
With vegan food offerings from Haute Dogs and Fries, a canine-friendly photo booth, adoptable animals from the AWLA, sustainable dog treats from Chippin, a raffle, and costume contest, the morning was fun-filled and had fur flying.
"I thought it was an absolutely fun, engaging, happy day for the dogs and the people here," stated Julie Chapman.
The event raised over $40,000, to be disbursed to refurbishing the King Street Garden Park, to starting a fund to clean up the trash and debris along the Alexandria Waterfront, to planting fresh trees in a local hotspot, and to educating all Alexandrians about plastic free living and sustainability.
Costume and raffle winners were also announced.
Kathryn Bosart and her two Basset Hounds won for Biggest Ears.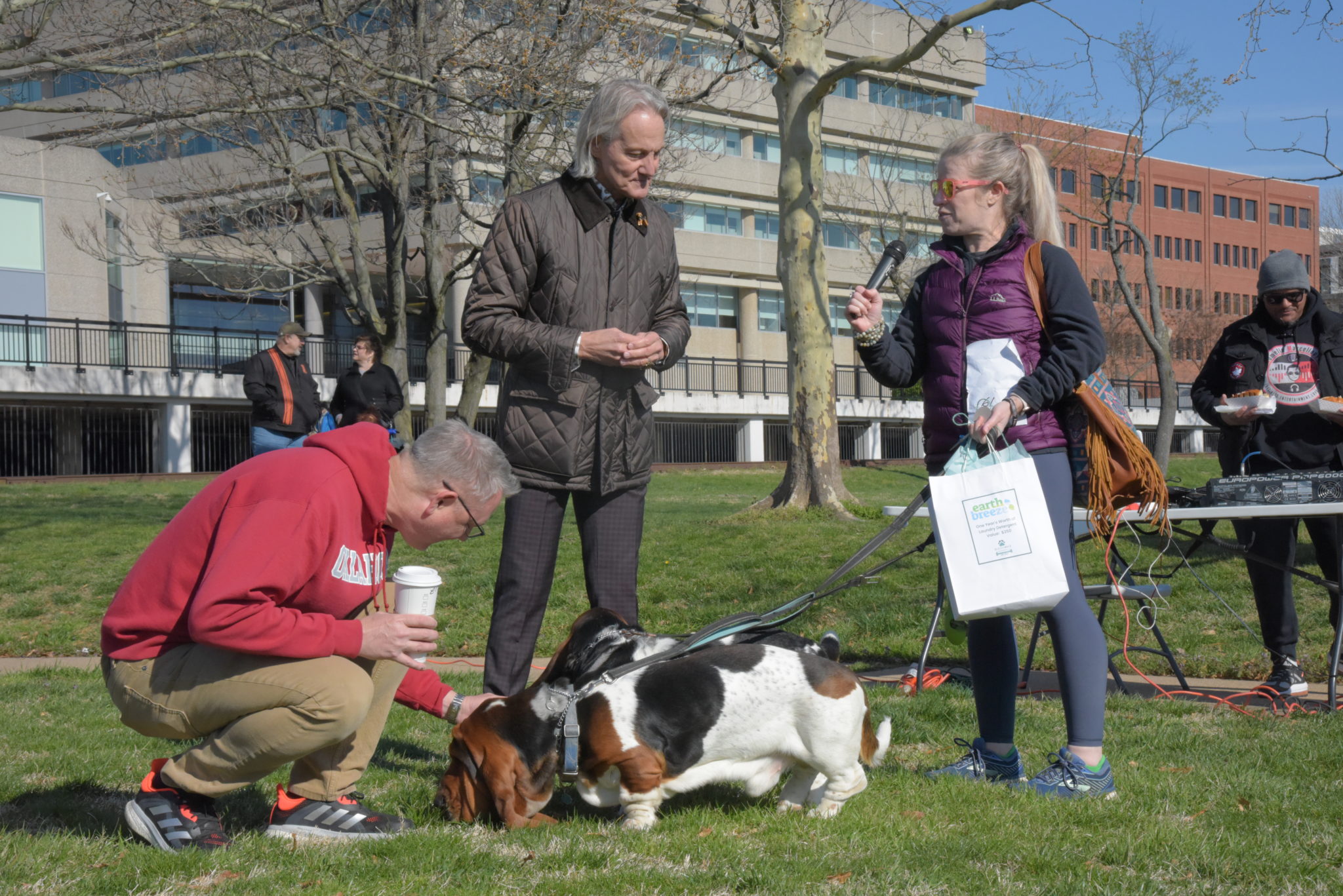 Dillon Melody and her Great Pyrenees won for fluffiest tail.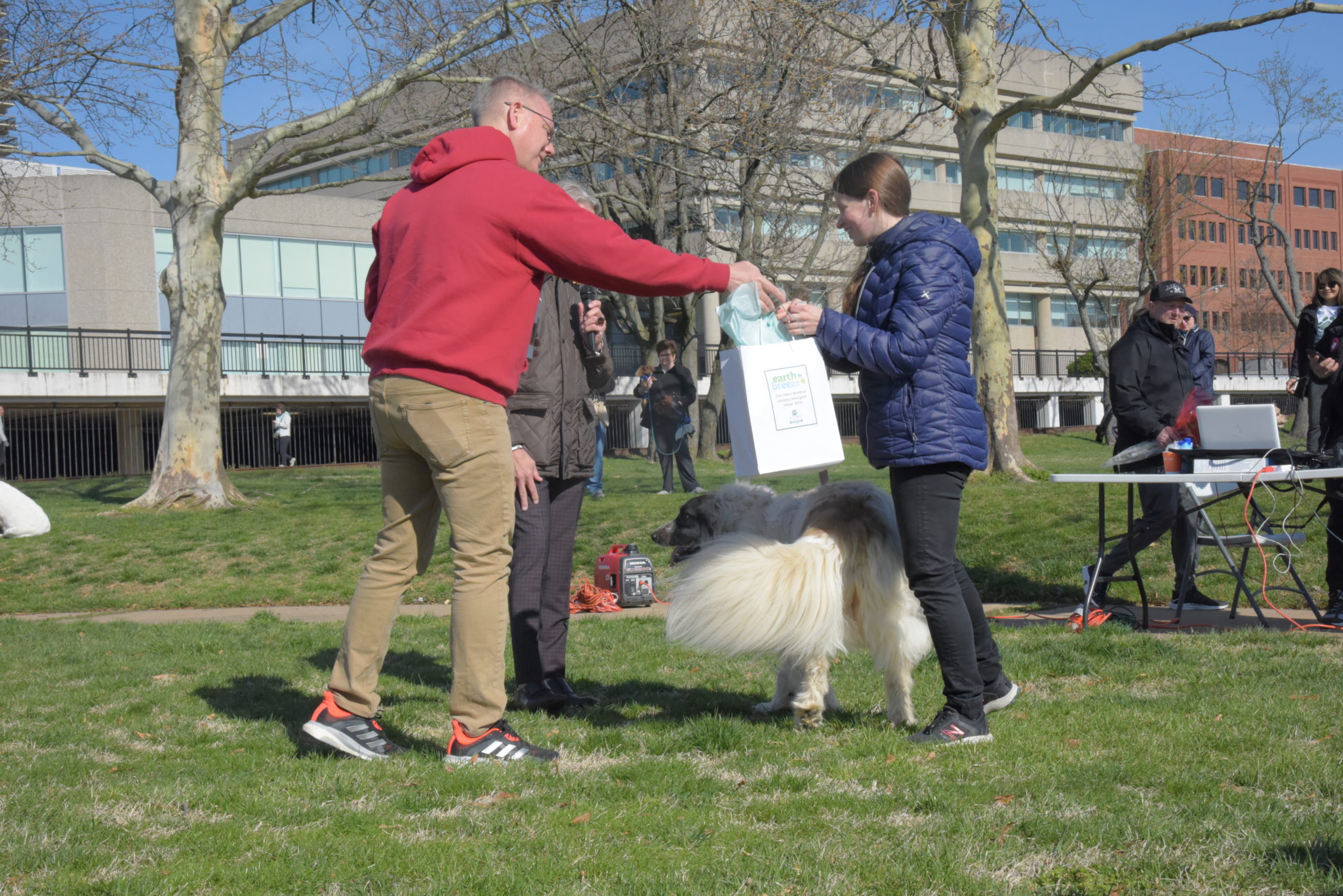 Rayley Hunton and her Standard Poodle won for Best Groomed. (She grooms her herself, by the way!)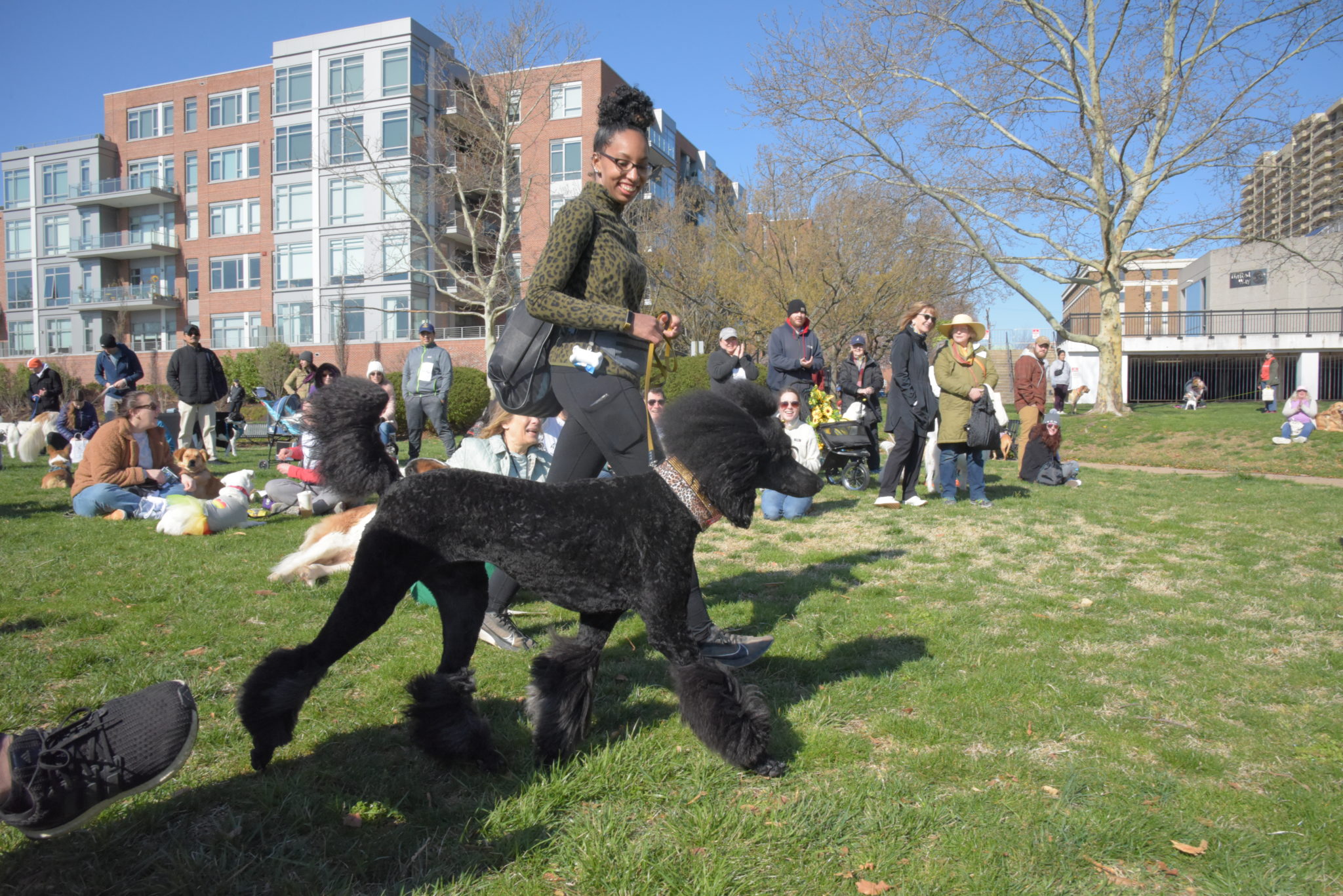 Jonathan Lam and his English Bulldog won for Best Personality.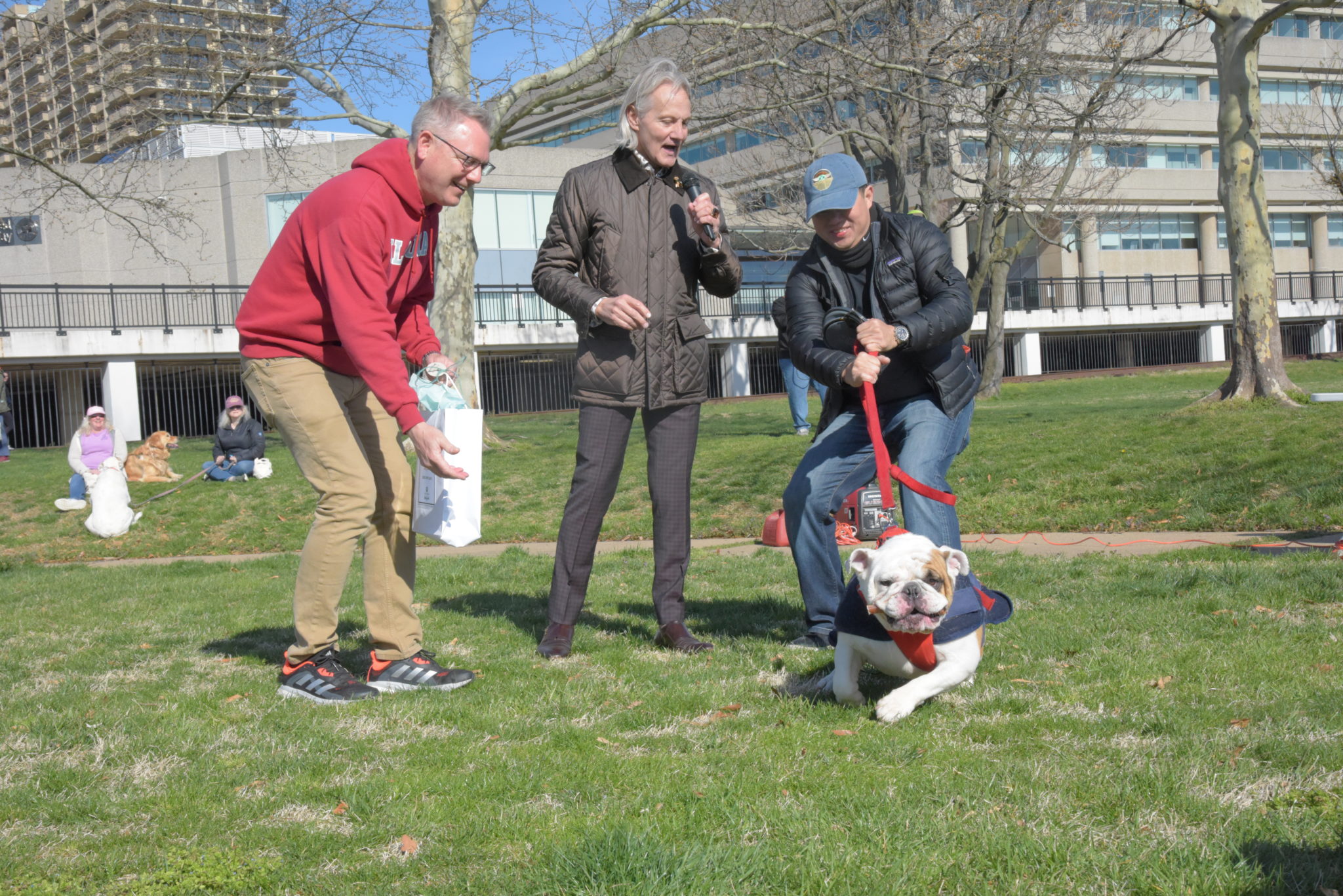 Tom Boudreau and his Corgi won for Best Upcycled Costume.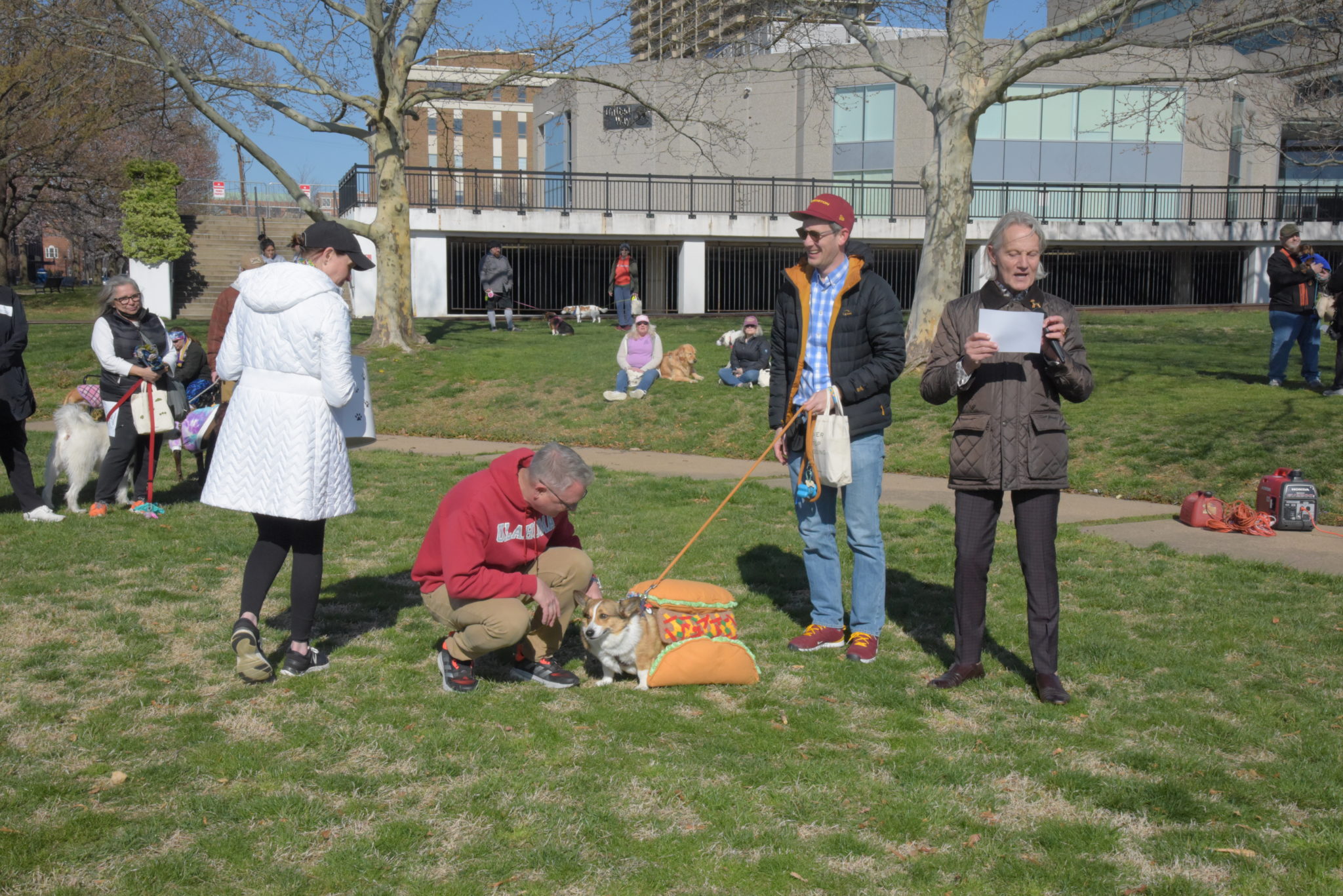 Each costume contest winner received a 1 year supply of Earth Breeze laundry detergent, as well as a $100 gift card to The Dog Store.
Among the 500 or so attendees and their pets were Chuck Bell, Monte Durham (emcee for the costume contest) Mary Wadland and Kris Gilberston and Lucelle O'Flaherty of Zebra, and Mayor Justin Wilson.
For all photos view the gallery below: (All Photos Grace Billups Arnold)