Arts
Classical Movements' Music Makes Life Good Again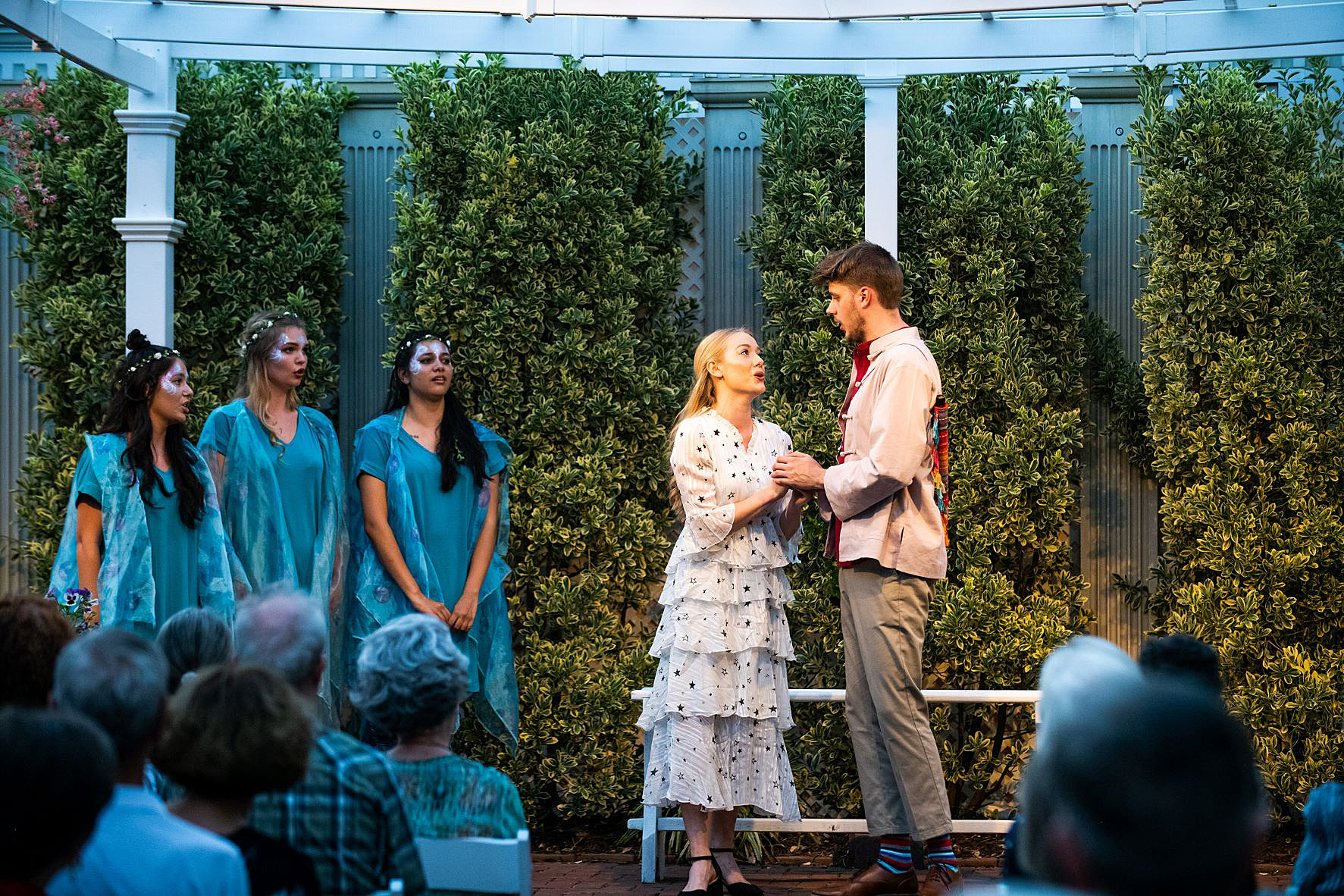 Alexandria, VA – Classical Movements is known for its world footprint in classical music. Having played in more than 100 countries and bringing internationally renowned musicians to its Secret Garden at the Rectory on Princess, Classical Movements 2022 Spring Concert Series will boast that same level of flavor.
"We as a company are very committed to many different kinds of music," says Classical Movements Founder and President Neeta Helms.
Helms began her musical company journey with Jacques Vallerand-Parisi in 1992, when they started Blue Heart Travel, Inc., coordinating tours to Russia and Ukraine right after the Soviet Union fell. From there, they traveled with thousands of musicians and performed in Asia, Africa, Eastern Europe, and beyond. Classical Movements was born from that effort in 1995 after it had expanded its clientele and garnered world recognition.
Three decades after its inception, Classical Movements harkens back to its origin series, with the kick-off to its 2022 Spring Concert Series: Concert for Ukraine, with Musicians from the National Symphony Orchestra, Washington National Opera/Kennedy Center Opera House Orchestra, and Ukraine. A portion of the proceeds from this concert has been committed to Doctors without Borders to support their relief efforts in Ukraine.
Classical Movements is known for performing in support of people, places, and movements. It has performed in honor of Juneteenth, for women, for social justice, and more. This season, featured musicians will include the Ukrainian violinist, an Afghan refugee, a Cuban ensemble for Havana night, and an American performer of Indian origin.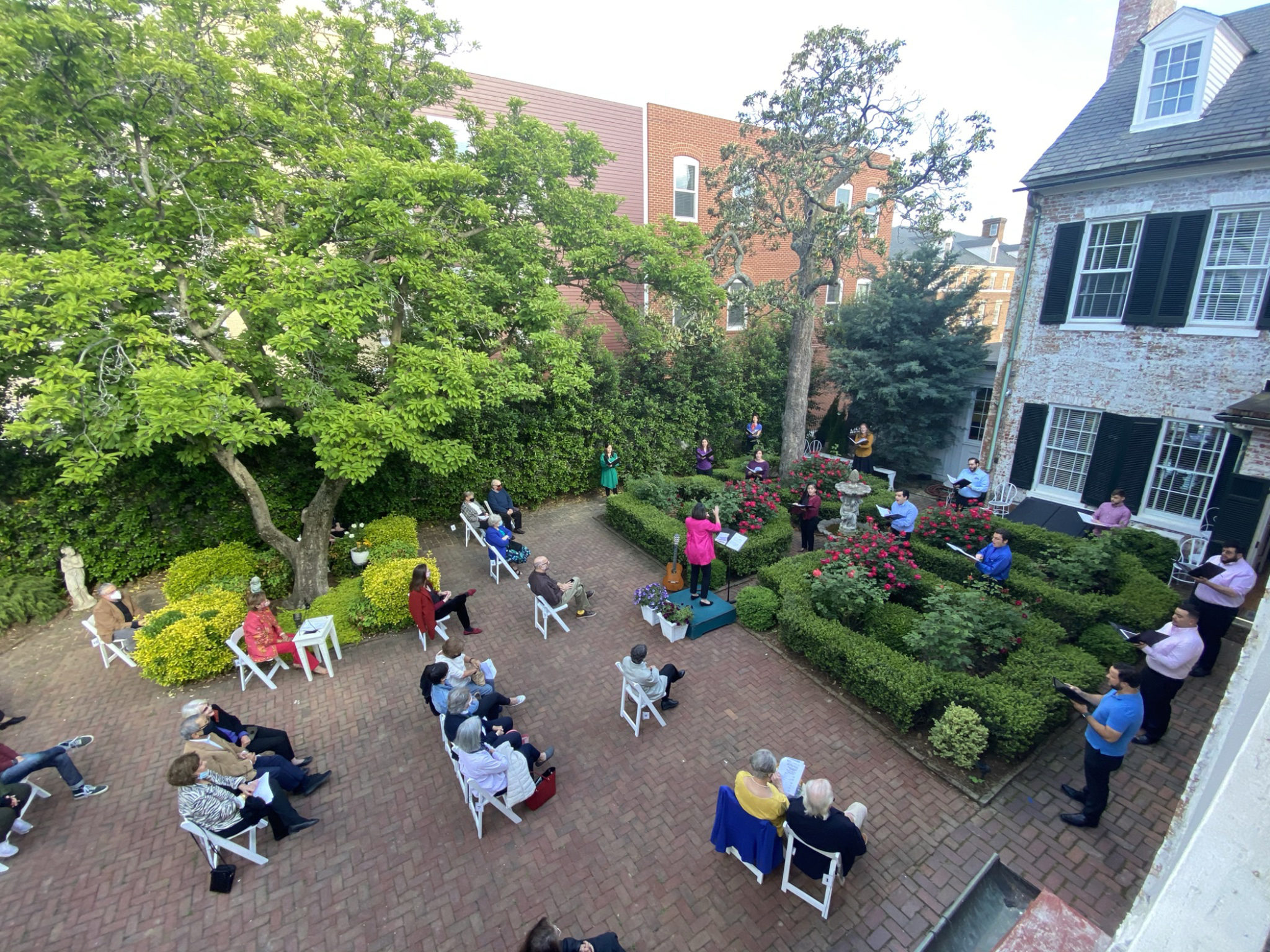 "These are people right here in Alexandria who perform worldwide," says Helms, "performing in this beautiful little garden. They love the light and the nature of it; they love that you are making music like you used to make in the old days, not in some far-off stage away from the audience. Having been to some of the biggest concerts and concert halls in the world, in some of the most important, famous, and cherished venues of the world, our garden is probably the smallest thing we've done, but it is so important to do it during a horrible time on the planet."
This is not the first time Classical Movements is bringing music to the world when it needs it most, using the power of its performances for good. At the start of the COVID-19 pandemic, Classical Movements was the first Alexandria program (perhaps the first in the United States) to get back on stage and bring music back to life. The Secret Garden is outdoors, open-air, and allows social distancing. It was the perfect place to perform in a pandemic.
"When you took away the very thing that was the air to breathe for artists, when the world needed music, we had this beautiful garden," says Helms. "It is acoustically very lovely, and it was important to prove it could be done."
Since June 2020, Classical Movements has proved time and time again that concerts can be held again, that music can be made again, despite—or perhaps in spite of—such a grave state of the world, and they are doing it yet again with their Spring 2022 concert series.
Things will look different this year, for the better. Two years removed from the start of the pandemic, the Secret Garden will now admit a larger audience, and ticket prices will be offered at discounted rates for children, military members, and those who are disabled. "We are dedicated in our hearts and souls to make the world a better place, to have the arts and the joy of music be accessible and available," says Helms.
The Spring Series will host 12 programs in the Secret Garden at The Rectory on Princess, each with two performances. For the complete list of programs, visit classicalmovements.com/secretgardenconcerts/.
"The series is exciting. It is a very high standard. This is a little jewel we have created in Alexandria," says Helms. Some featured concerts include the Concert for Ukraine (a success on March 22), Beethoven's Moonlight Sonata on May 19, and the Juneteenth Celebration on June 16.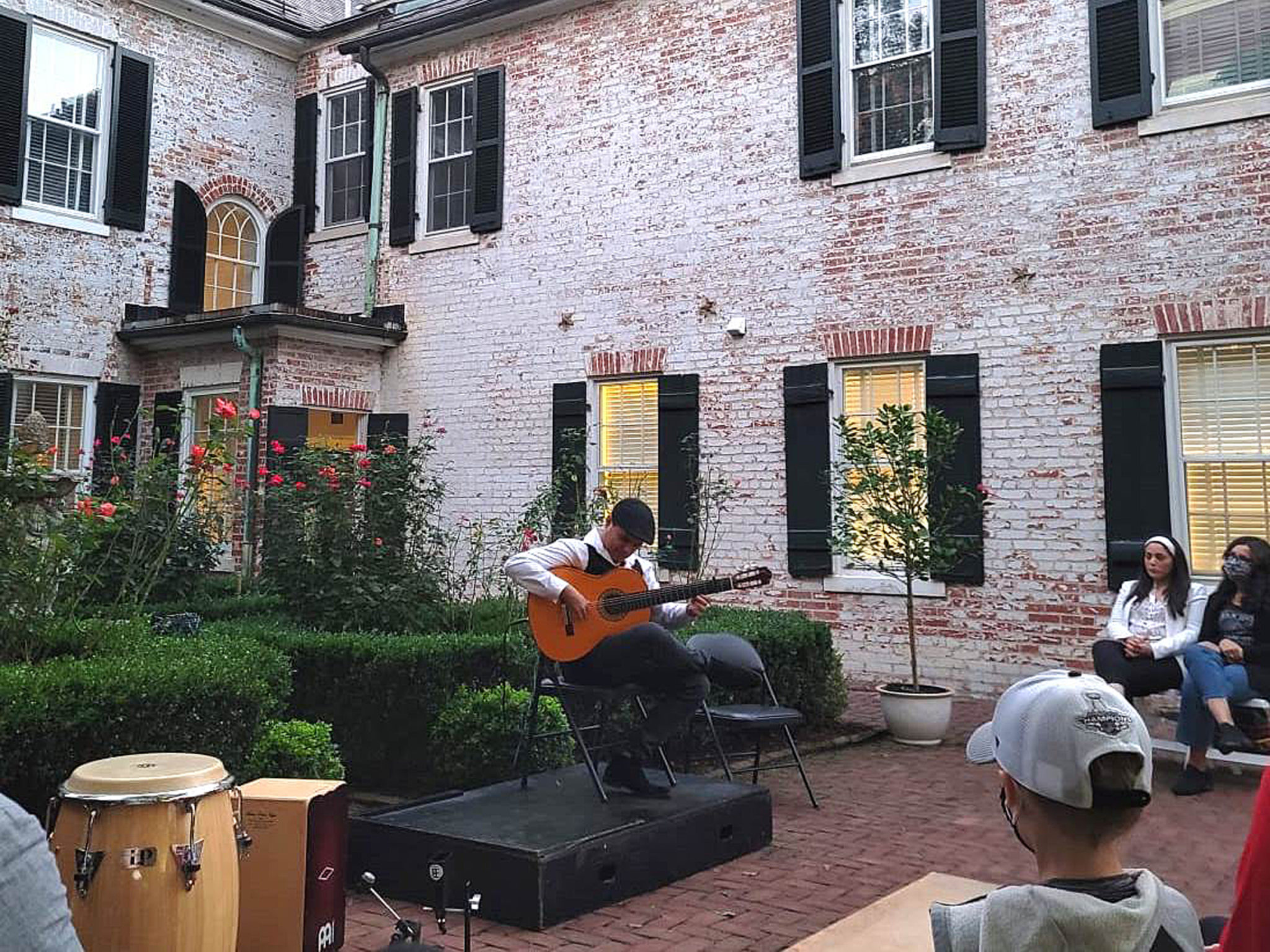 While each Secret Garden concert is grand in itself, the concert series is a very small part of the Classical Movements entity. What started as an international effort remains so today, working in 145 countries worldwide. It is also a national production, coordinating with elite choral programs at liberal arts colleges such as St. Olaf and Augustana in Minnesota.
Moving forward, Helms aims to maintain that same national and international regard while expanding her local program and its audience. "For me," she says, "I always want to grow audiences. If they get a taste for something, they come back again and bring new people. Maybe I can bring audience members here from all over the world in the future."
After a decades-long journey, with big surprises and a bright future, Helms says of her company, "We've worked hard to get to where we are now. It became an important thing for all the artists and the community. We want it to be a source of joy, a source of inspiration."
To learn more about Classical Movements' international and cultural diplomacy efforts, visit classicalmovements.com/about-us/what-we-do. To become an audience member at the Secret Garden, visit classicalmovements.com/secretgardenconcerts/ for tickets.