Business
Spotlight on Love Fore Light Candles
The hidden gem of candles you don't even have to light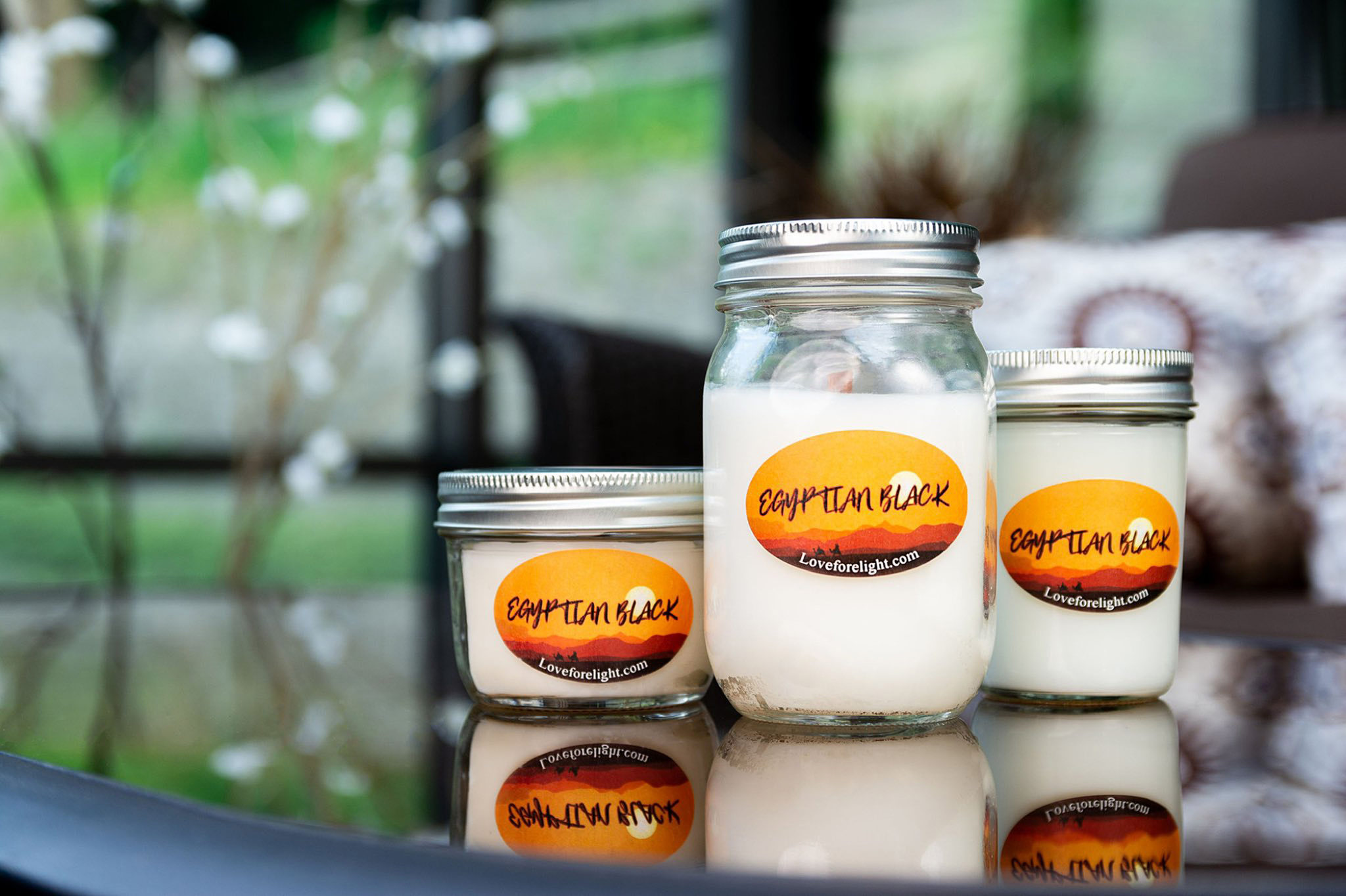 Alexandria, VA – When lifelong Del Ray resident Lo Brockett bought or received candles as gifts, they gave her migraines. So, she took matters into her own hands. In 2018, Brockett searched the basic components of candles online. "All I had was Google, and I had to figure it all out," says Brockett, "which fragrances are safe and what waxes are right. Not all scents are good for all people."
This began Brockett's candle business, Love Fore Light. Lo started by making candles as gifts for friends and family. She didn't intend for it to become anything more than a hobby but kept getting requests from people to buy her creations.
One of her main goals in creating candles was to create a product with a familiar scent that you can take wherever you go, like a hotel or office, or even your car. You may be thinking, "I would never light a candle in my car." Yet that is what is special about Love Fore Light candles. "A hidden gem of the candles is that you don't even have to light them to infuse a space with their scent," Lo says.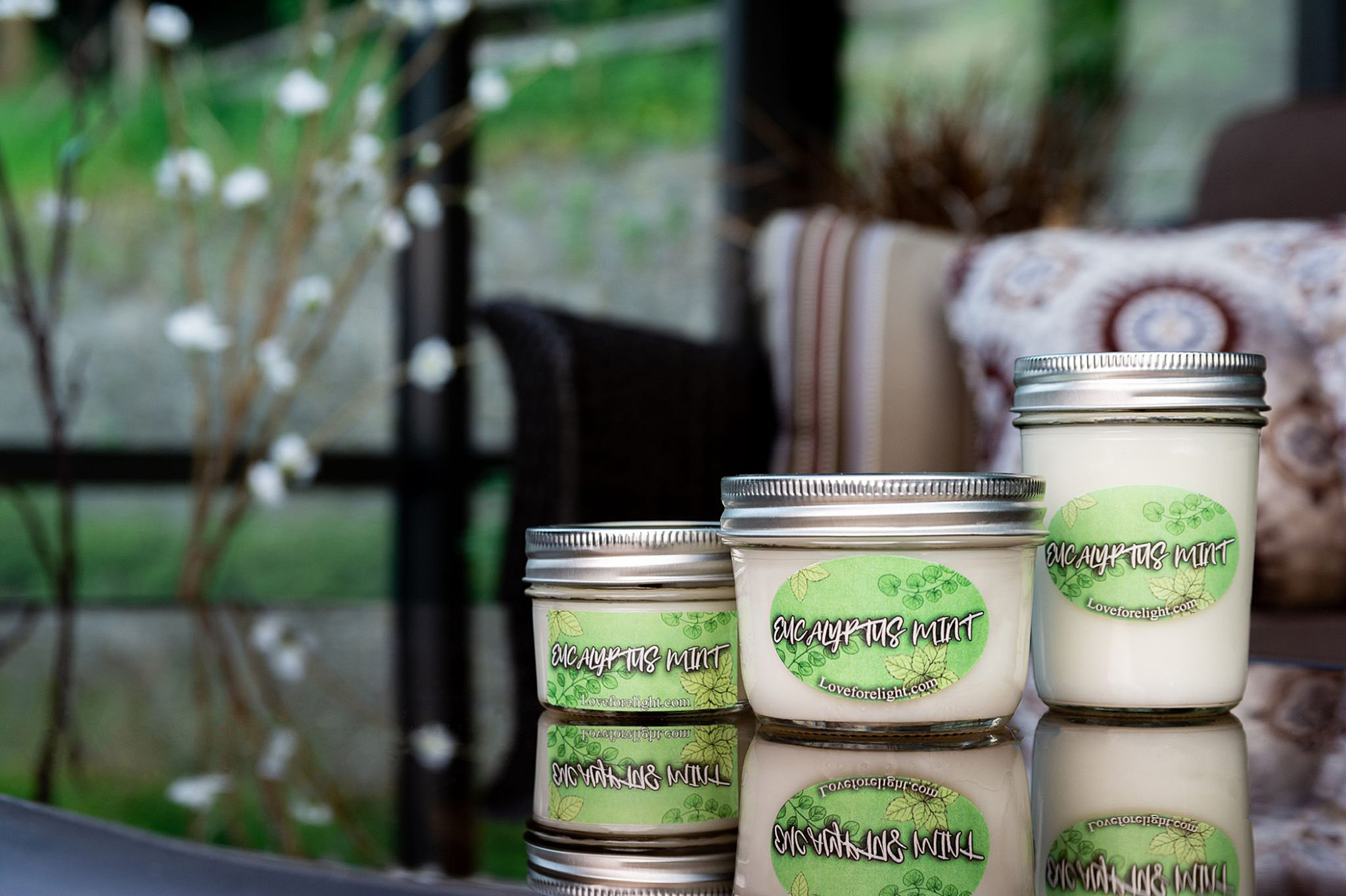 As part of product testing, Brockett asked family and friends to light the candles and fill out surveys. The responses served as data to ensure that the scent expands, the wick doesn't have bubbles, and the color of the wax doesn't change.
"They weren't burning the candles," says Brockett about her product testers, smiling. "They said they didn't need to burn them because the scent filled the room anyway."
But to get the full experience, Brockett does recommend burning the candles. Folks have five scents to choose from: Egyptian Black, Raspberry Black, Lemon Lemon, Eucalyptus Mint, and Odor-Free. Which is Brockett's favorite, you ask?
"When I was creating my first scent, I kept visualizing being in a desert, in Egypt, and that's how I came up with the name Egyptian Black. I made Egyptian Black every day because I couldn't get over the scent, which includes vanilla musk," says Brockett. "My mom has a strong sense of smell, and she asked me to make another scent, a lemon scent, because the vanilla musk can be strong. I made Lemon Lemon to diffuse Egyptian Black. So both of them are favorites."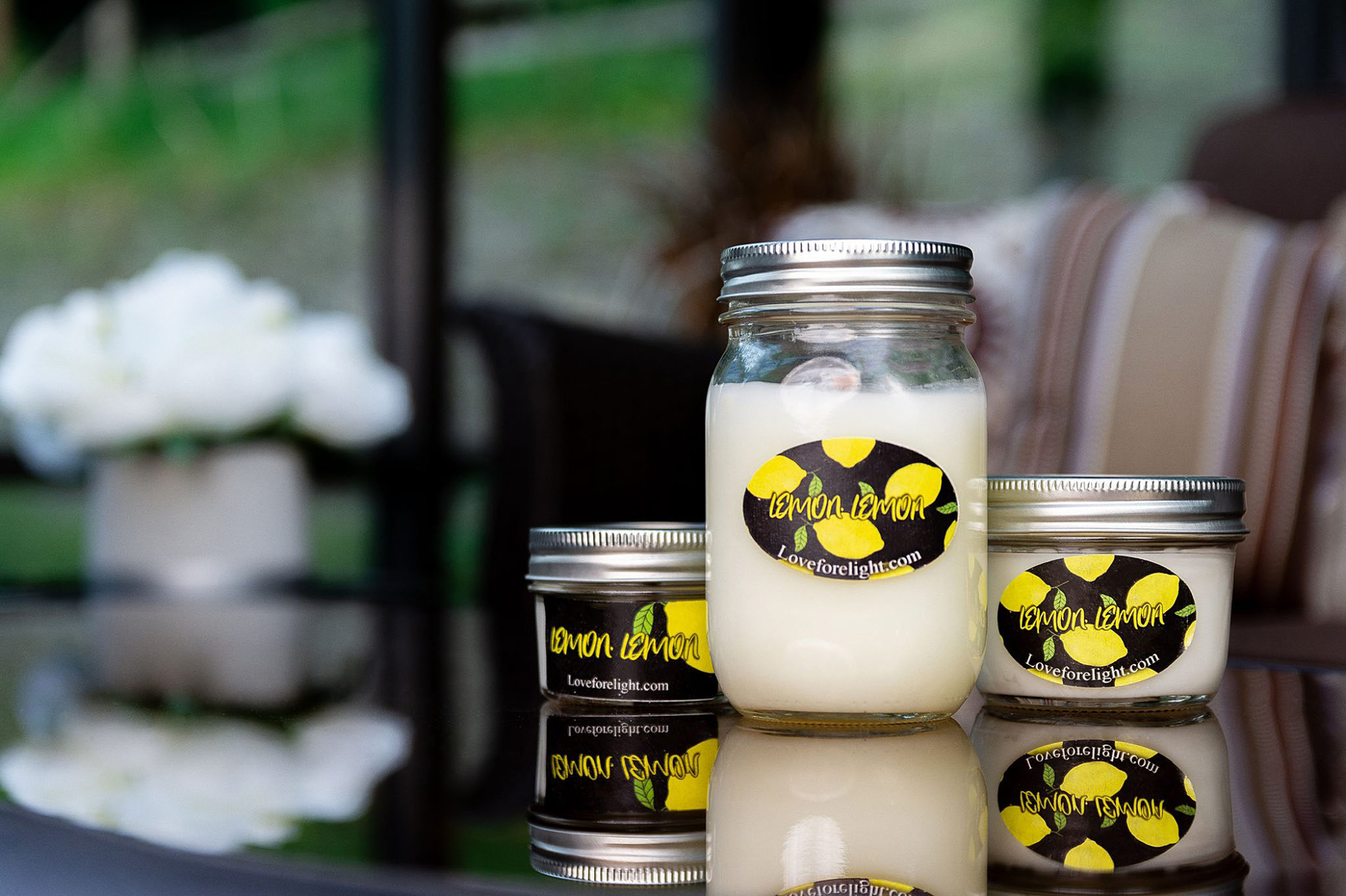 Brocket is the first in her family to start a small business. She runs the show independently, from creating the scents to packaging and marketing on social media.
"I'm constantly learning about myself and about being a businesswoman while still being a daughter, friend, girlfriend, and all the different roles I have," says Brockett. "It's just me running the business, and it helps so that I don't lose sight of why I started or have anything take away from the craftsmanship of the candles."
Quality over quantity is vital to ensuring that Love Fore Light candles shine in all aspects. It took a year for Brockett to formulate the formula for her stellar candles. At the beginning of the candle-making journey, the process from start to finish took around two weeks. Now she's gotten it down to ten days.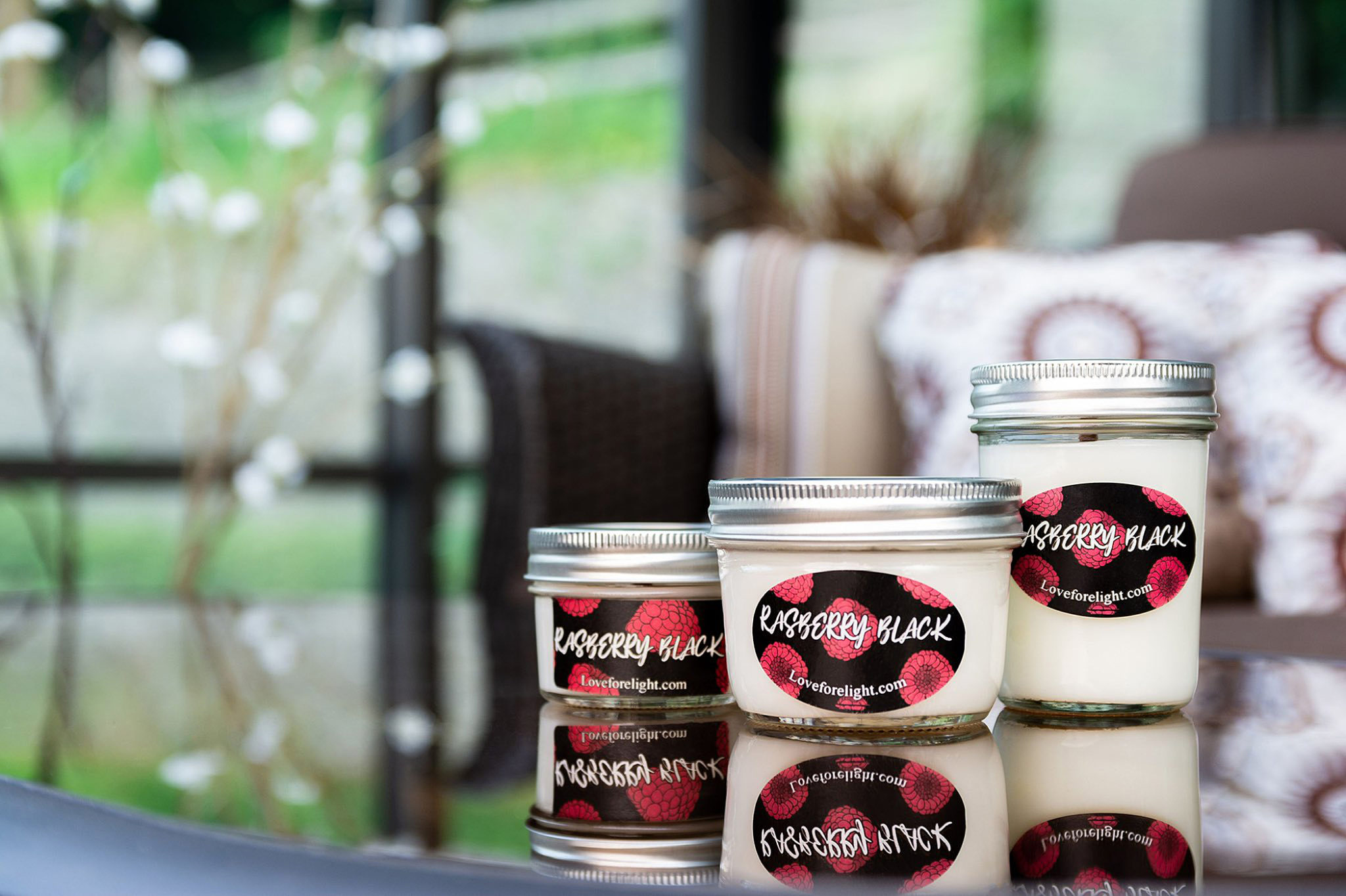 "With Love Fore Light, word of mouth is how people find out about our candles," she says. "It's a great way to have quality control too. I know the people who buy my candles. It's about being connected to people; you make a lot of friends this way. They're not just customers."
Are you interested in buying a Love Fore Light candle for yourself or as a gift? Check out their website at loveforelight.com.