Community News
Potomac Paddle Club Alexandria Season Launches April 21
Nation's Capital's only BYOB pedal boat to set sail from Old Town waterfront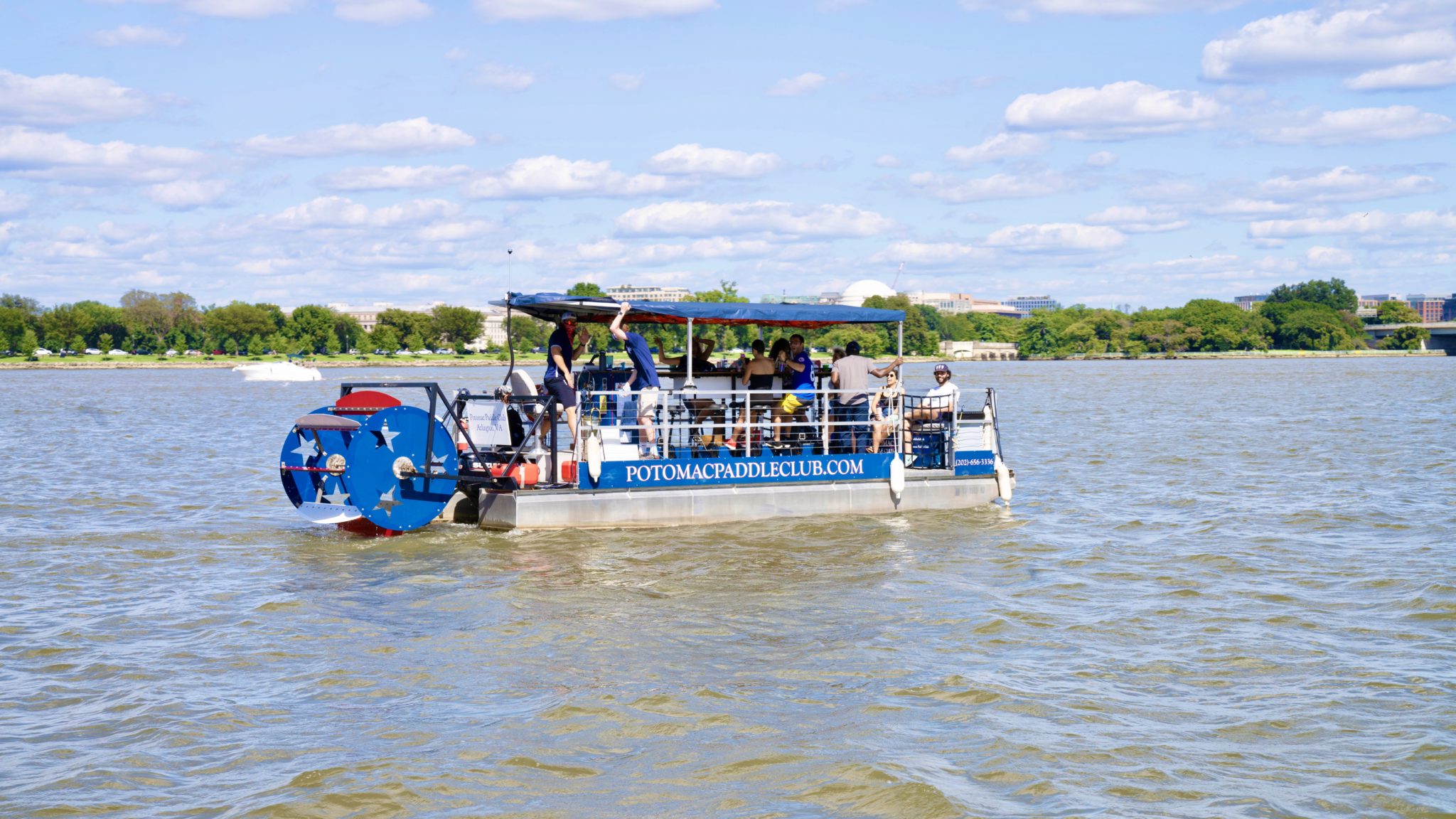 ALEXANDRIA, VA – Launching on Thursday, April 21, and continuing on select Thursdays and Fridays a month, the Nation's Capital's only passenger pedal boat, the Potomac Paddle Club, is set to cruise its second season from Old Town Alexandria.
Passengers will have the option of cruising southbound underneath the Woodrow Wilson Bridge, past the Jones Point Lighthouse and around the channel markers to National Harbor and back  or cruising northbound towards either DC's Wharf or Navy Yard before circling back to Old Town for a total cruise time of two hours.
The 20-passenger boat with ten cycle stations is propelled by a 6-foot paddle wheel powered by passengers pedaling in tandem. It also has a motor, a captain and a deck hand to help. This season's new boat has a bathroom on board, as well. All cruises are BYOB and "bring your own food". Reservations are taken for group tours only and are priced at $75 per person.
The boats are popular for groups, celebrations, bachelorette parties, birthday bashes and corporate parties. Potomac Paddle Club provides coolers and ice. Passengers sit on comfortable bike seats that encircle a 10-person mahogany bar as they pedal at their own pace while enjoying monumental views on an intimate cruise with food and beverages of their own choosing. The front of the boat has a lounge area for some group members to hang while their comrades power the journey.
Potomac Paddle Club
Departs from Old Town Alexandria Waterfront
Cruises: select Thursdays and Fridays a month April-October
MORE: VIDEO–Check out the Christening of the Paddle Club Alexandria