Community News
Trending
Ruth Bader Ginsburg Modern Art Memorabilia Collection in Two-Day Auction in Alexandria, Virginia
Offered by Potomack Company Auctions to Benefit Washington National Opera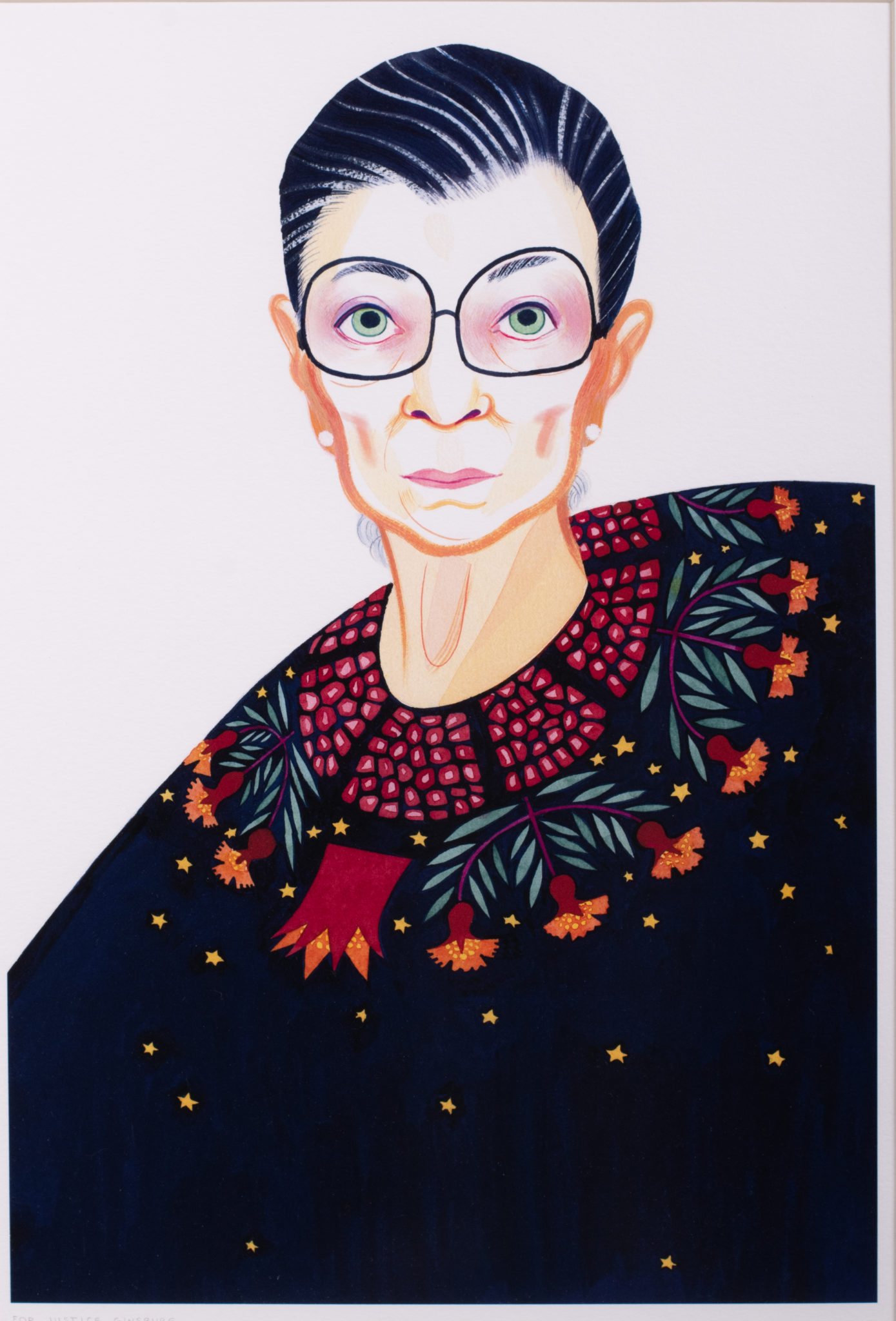 ALEXANDRIA, VA., March 15, 2022 – Late Supreme Court Justice Ruth Bader Ginsburg's modern art and memorabilia collection are coming to auction in a two-day session April 27-28 to benefit her beloved Washington National Opera. Opera was RBG's passion, and she frequently attended WNO performances at the Kennedy Center.
In a press release today, the Potomack Company auction house in Old Town Alexandria, Va., announced it was selected to host the auctions. "The Justice's modern art collection is scheduled for April 27, followed by a session on April 28 with decorative arts and memento lots from both her Supreme Court chambers and Watergate residence in Washington, D.C.," says the auction house.
Among her modern treasures are several Pablo Picasso Madoura ceramic pieces, a Maurice De Vlaminck watercolor, a collection of signed Glenna Maxey Goodacre bronzes, a Josef Albers screenprint, a Max Weber watercolor and an Eleanor Davis caricature of RBG signed by the artist "For Justice Ginsberg," which hung in the Justice's chambers.
For the multitudes of Notorious RBG fans, the sale will include various awards and recognition presentation pieces she received over her years on the high court.
The Ruth Bader Ginsburg collection will be on view at Potomack's Old Town gallery April 12 – 26 (excluding April 16-17) for in-person preview. The online catalog will be posted April 12.
All proceeds go to Washington National Opera.
TRENDING: Alexandria's Neighborhoods Explored