Community News
Kids
Seventh Annual Underwater Easter Egg Hunt Goes Out with a Splash at Chinquapin Park Recreation Center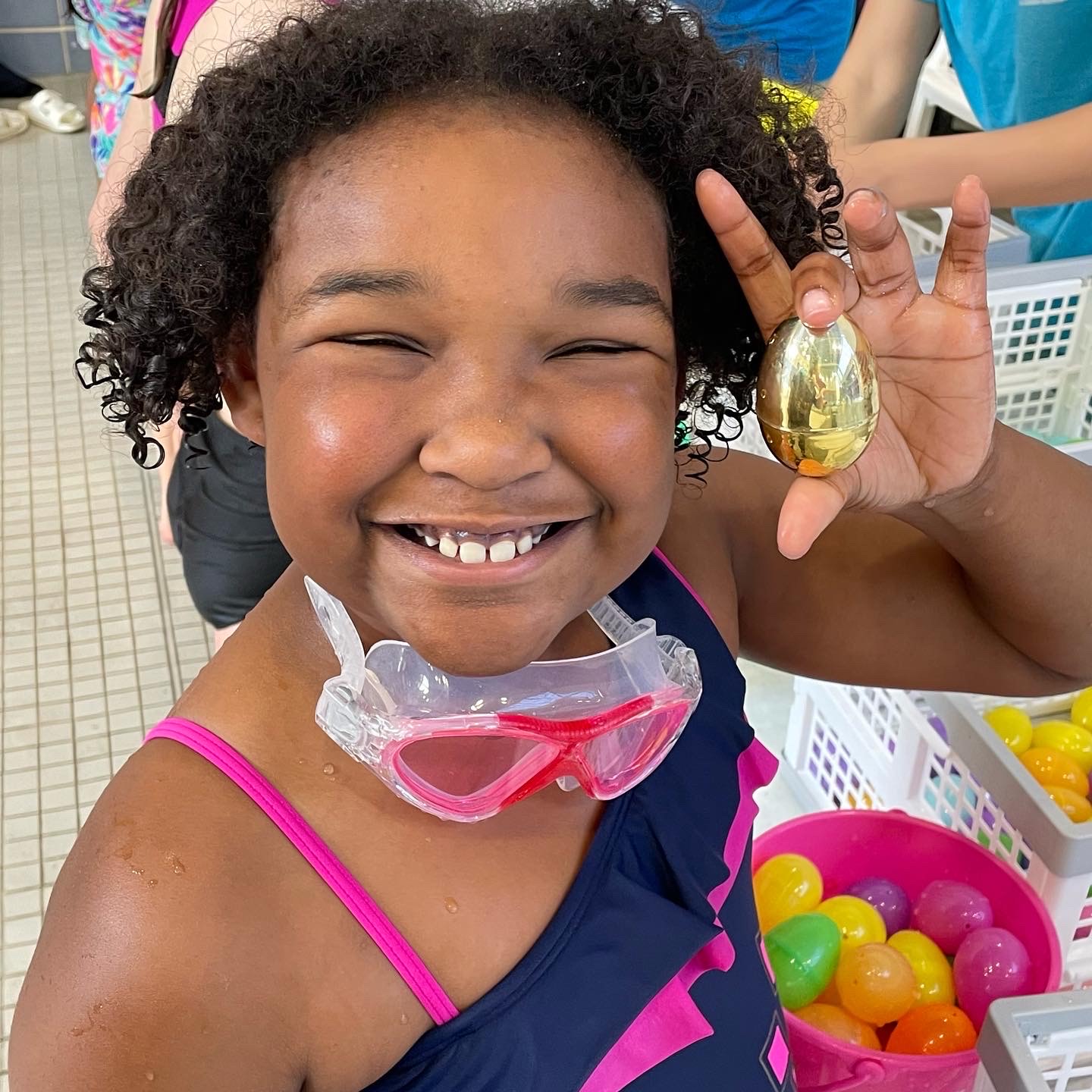 ALEXANDRIA, VA–It is the season of the egg hunt, children laughing and running in fields finding pastel plastic treasures filled with candy.  But, Chinquapin Park Recreation Center and Aquatics Facility approaches the egg hunt a little differently; you have to swim to fill your Easter basket.  On Saturday, children ages 6 months to 13 years old were eager to dive into the pool for the seventh annual Underwater Easter Egg Hunt.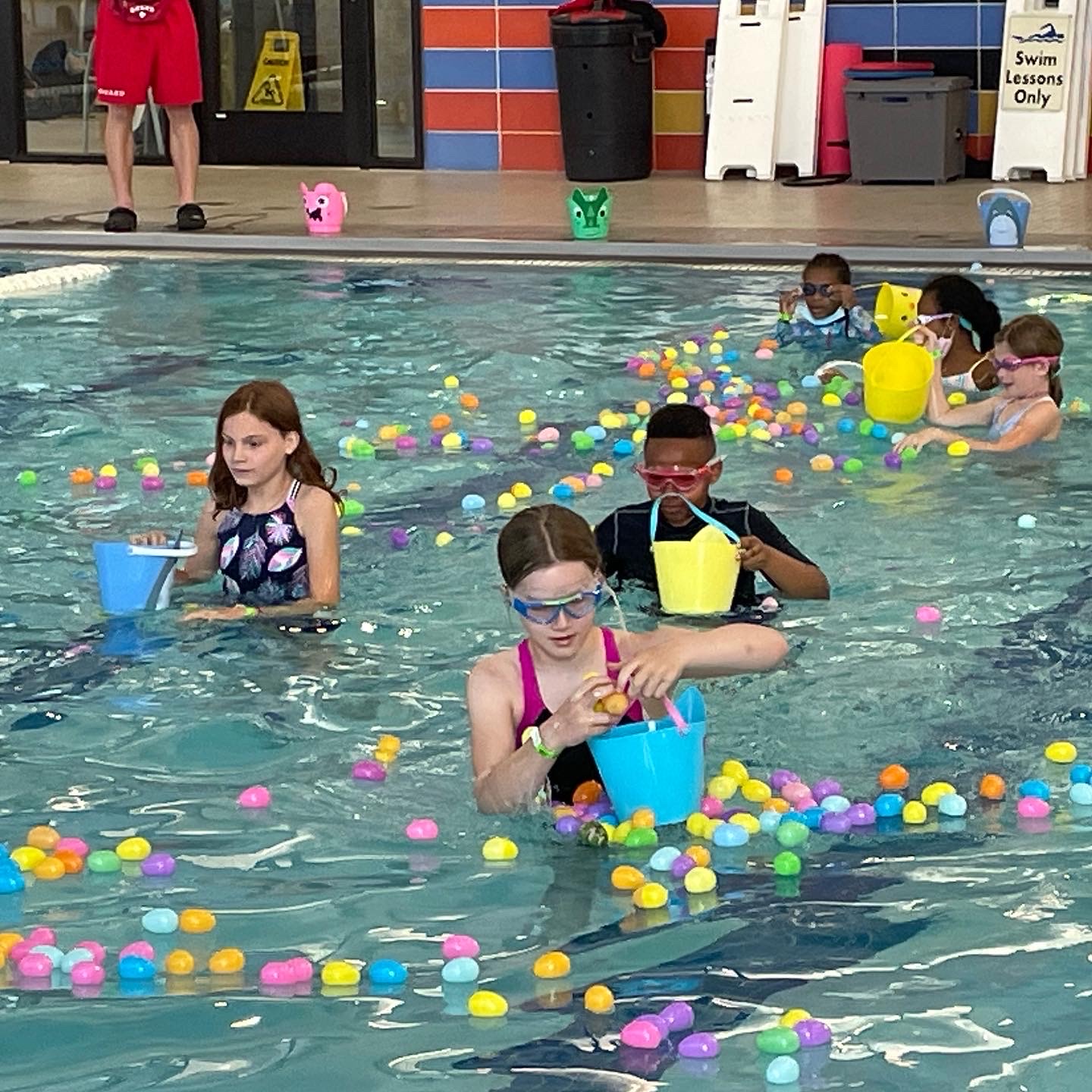 Lindsay Burneson, Regional Program Director for the Alexandria Department of Recreation, Parks, and Cultural Activities organized the event and said, "There are a lot of great egg hunts in the area, but this is unique because it gets kids in the water."  Lindsay said the pool hosts four sessions separated by age groups with a fun "…treat station upstairs set up like Chuck E. Cheese and all children get extra swim time."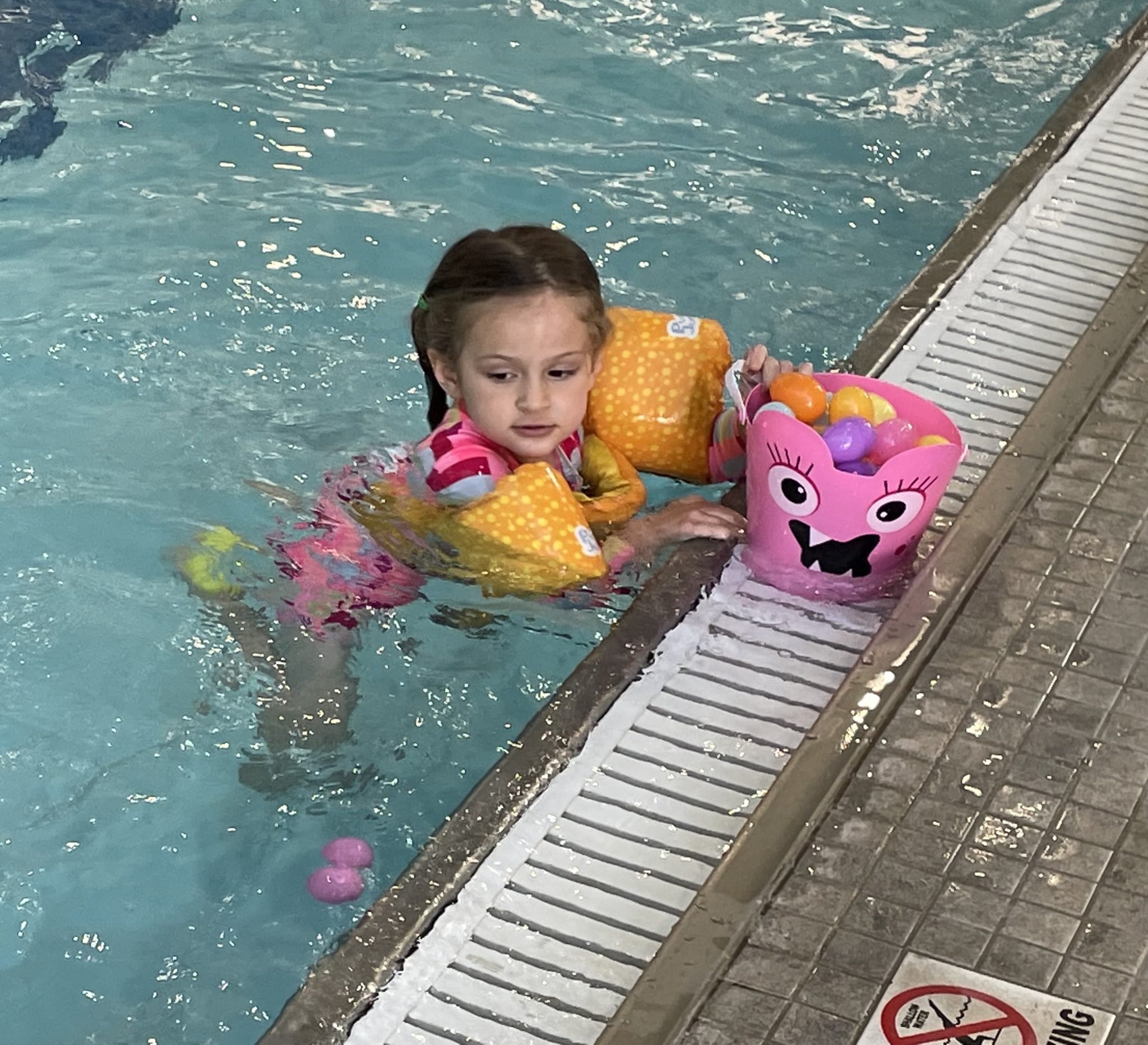 This is the 7th year for the swimming egg hunt where lifeguards, Alexandria Parks and Recreation staff, and the Easter Bunny fill the Chinquapin pool with hundreds of floating eggs along with a few underwater eggs for advanced swimmers.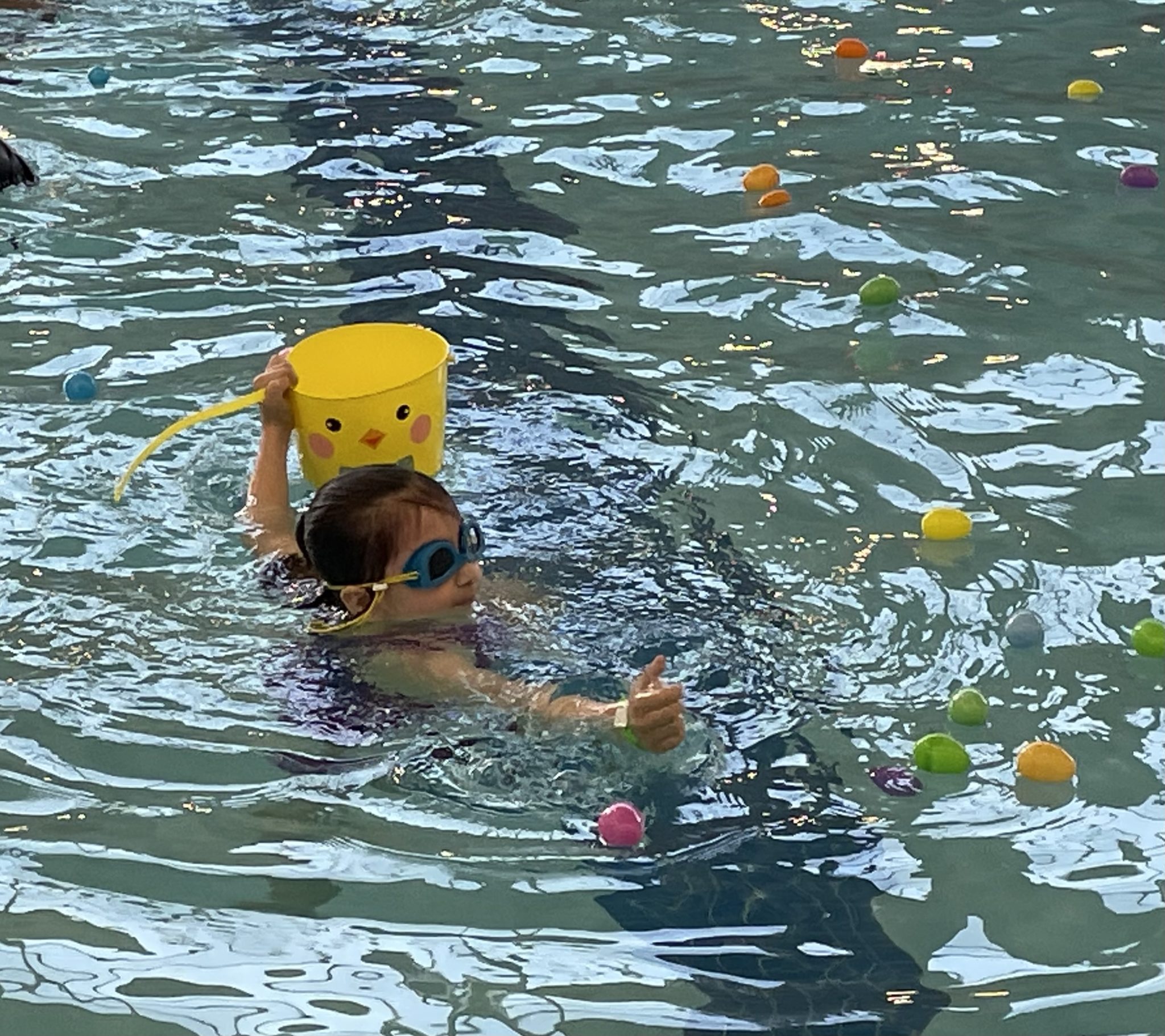 During the 2pm session, children from across the city had varying approaches to collecting their eggs.  Some seasoned kids brought their own mesh bags and were determined to collect over 100 eggs each this year.  Others borrowed baskets from the staff and filled their suits when the baskets overflowed. One girl insisted on only collecting eggs that were pink, her favorite color. An adorable toddler stood on the water ramp filling his basket only to dump it out over and over again.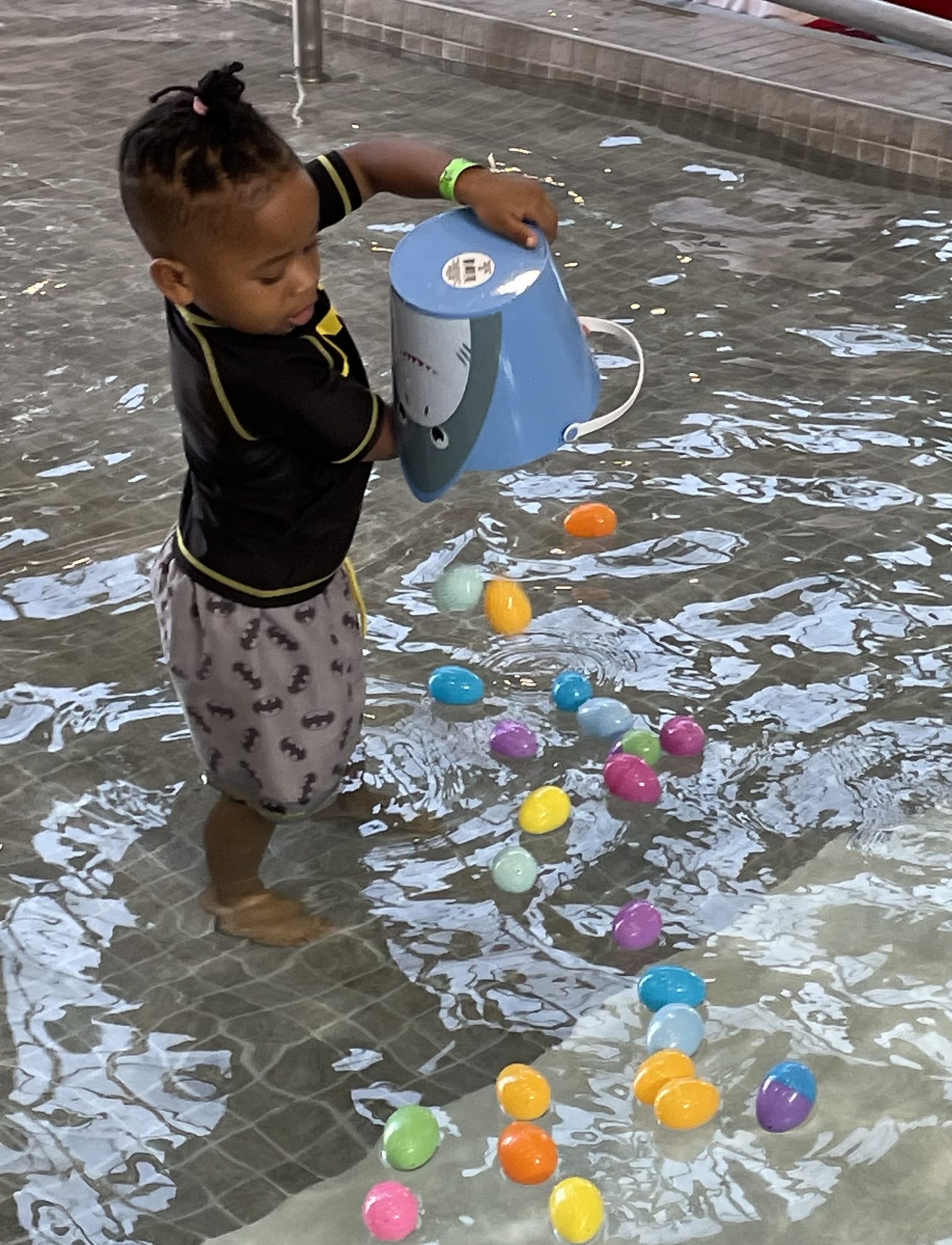 Bonita, age 12, said she was so happy she could participate since most of the other egg hunts in the area only allow children up to age ten in their events.  Talking to her brother and new friends, Bonita highly endorsed the event exclaiming, "This is the best egg hunt ever!"
City of Alexandria Observes 33rd Annual Days of Remembrance for Victims of Holocaust