In Z Hood
Ever a Surprise, Ever Just as Sure: The Metropolitan School of the Arts Returns with Beauty and the Beast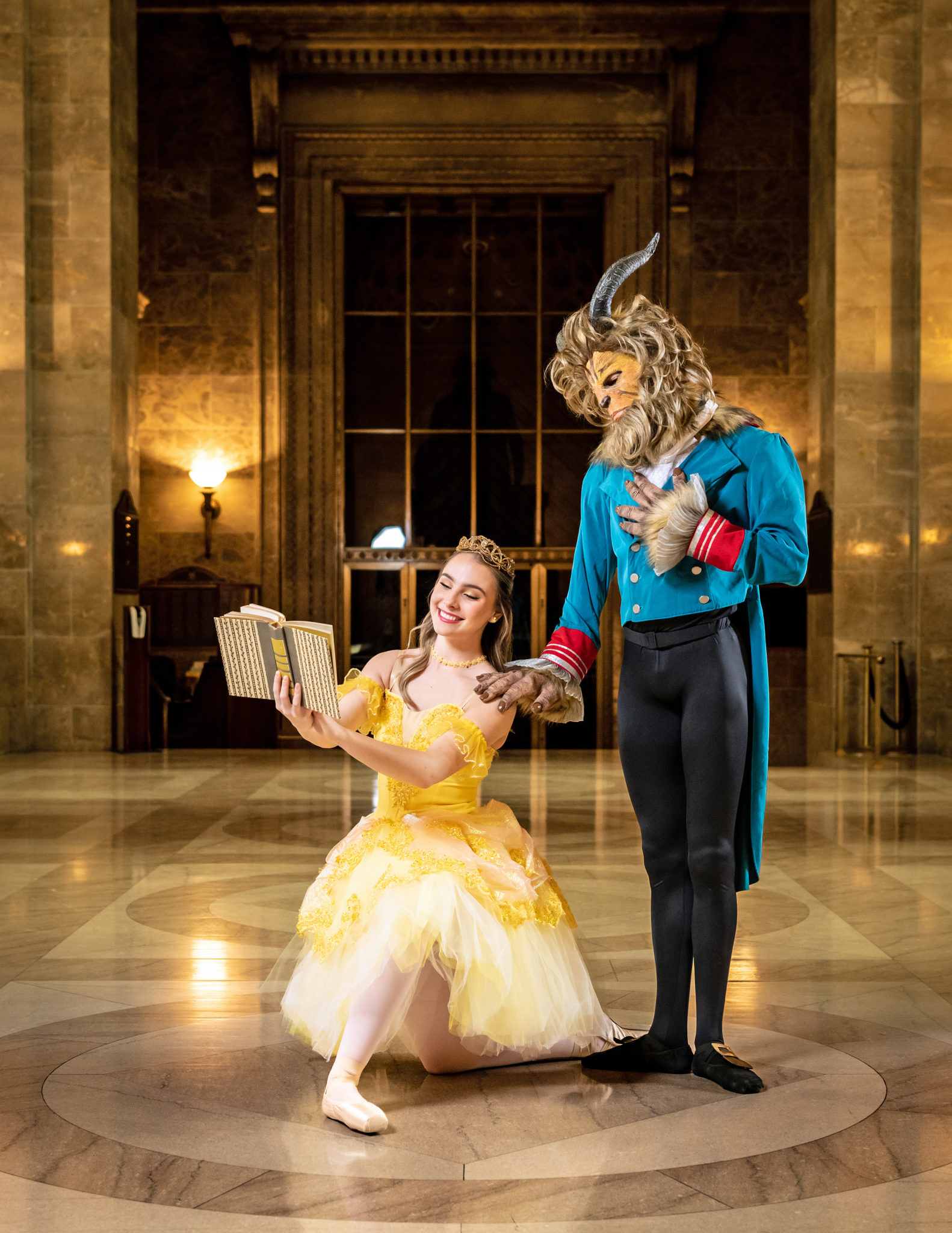 Alexandria, VA – With a tale as old as time, the Metropolitan School for the Arts (MSA) is back in Alexandria performing its spring ballet, Beauty and the Beast, at the George Washington Masonic National Memorial on May 7 and 8. The May dates are their first live performances in Alexandria since the return to in-person attendance in March when MSA's The Company Project — Connection came to the stage at the Richard J. Ernst Community Center in Annandale.
The Company Project, revisited live this year under the artistic direction of Sarah Hart, Charles Renato, and Roxanne King, presents the innovative choreography of MSA faculty, students, alumni, and special guest artists, showcasing some of the area's premier youth dancers of tap, hip hop, contemporary, musical theater, and jazz.
MSA is especially thrilled to perform a live encore in Alexandria this month, debuting Beauty and the Beast to Port City after two years of virtual performances. Much like the beloved Disney animated and live-action adaptation that inspired the Broadway production, the Beauty and the Beast ballet recounts the story of bookish Belle, who finds herself unexpectedly in love while on an adventure she has only ever imagined in stories. Danielle Jones as Belle, Jacob Anderson as Gaston, and Justin Roach as the Beast will be joined by more than 40 MSA students.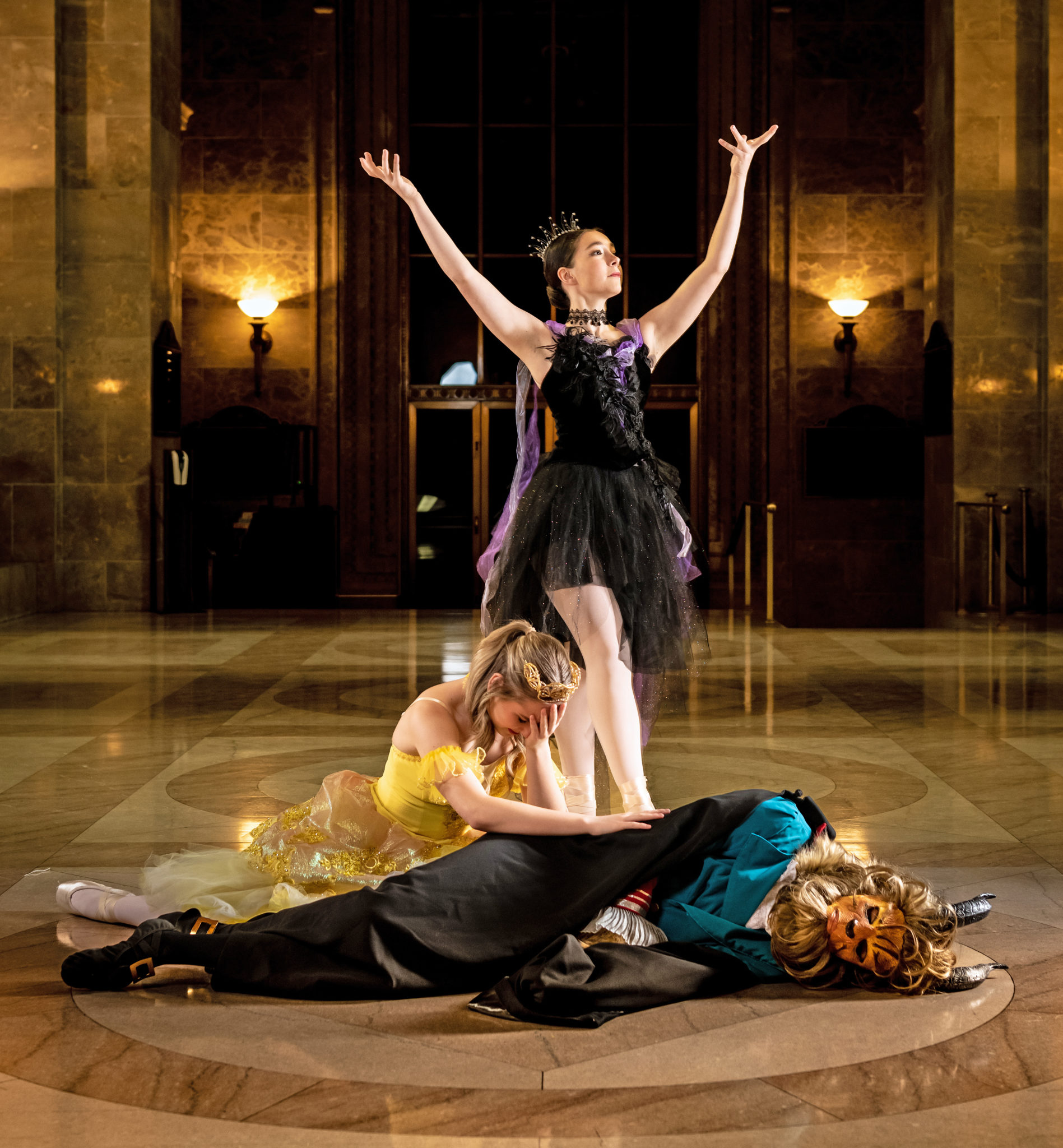 Directed and choreographed by Jacqueline Doherty and assistant director/choreographer Charlie Abel, the show is an enchanting breath of spring air after a relentless winter and two years of discontent. "We're excited to bring Beauty and the Beast to the stage to tell this classic tale. The costumes are brilliant, vibrant, and entertaining," says Jacqueline Doherty, artistic director of the annual MSA Nutcracker and the Metropolitan Youth Ballet of the Metropolitan School of the Arts. The staging is a delight, with a professional theatrical and choreographic dynamic that cannot fail to impress.
The Academy at Metropolitan School of the Arts in Alexandria is a college preparatory performing arts school for young artists in grades 7 to 12 seeking a cross-cultural enrichment approach to arts training in a pre-professional conservatory environment. Founded in 2013 by Melissa Dobbs, MSA, the first private Washington, DC area secondary school dedicated to a rigorous academic experience complementing a dance, music, and acting arts-enriched environment, has trained more than 10,000 students.
World-class instructors employ a groundbreaking holistic learning program that fosters creativity and community, empowering students to achieve advanced ability and maturity in their craft at a young age.
Students at MSA graduate to prestigious college conservatory programs and professional avenues such as Broadway, national tours, The Juilliard School, The Alvin Ailey American Dance Theater, The Washington Ballet, The Kirov Ballet, The American Academy of Ballet, Universal Ballet Academy, Ford's Theater, The Hartt School, Marymount University in New York, and the Mark Morris Dance Company. MSA also offers a post-high school graduate gap program for students wanting additional preparation before applying as performing arts majors to college and university.
Senior Danielle Jones, who portrays Belle, has been accepted into the Pace University Dance Program. Junior Justin Roach, as the Beast, will attend the MSA Summer Intensives and The Academy's Musical Theater summer program. Tenth grader Jacob Anderson (Gaston) has been accepted into the Netherlands Dance Theater Summer Intensive and received a Top Six at the Youth America Grand Prix in Winston Salem, North Carolina. Congratulations to all!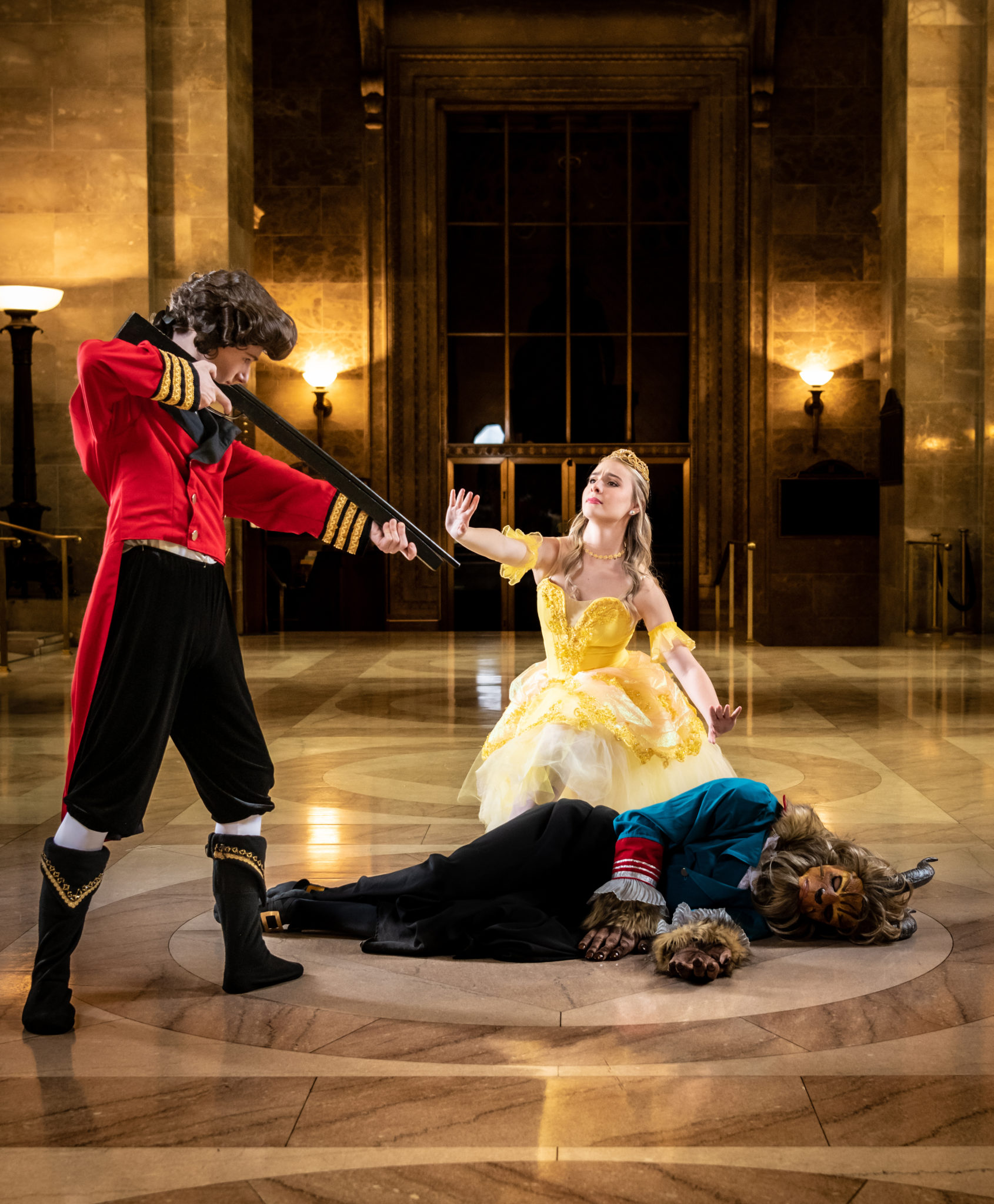 Performances of Beauty and the Beast will be at the Masonic Temple on Saturday, May 7 at 2 pm and 6 pm and Sunday, May 8 at 12 pm and 5 pm. Tickets are $18-22 per person. Tickets may be purchased at metropolitanarts.org.
Call 703-349-0444 or go to metropolitanarts.org for more information about MSA programs and to donate and sponsor. There's even an adult fitness and dance program.
Who knows? Perhaps someday, MSA will be spotlighting a senior production of A Chorus Line. Or even Beauty and the Beast!
ICYMI: "Grace" at Ford's Theatre is Exciting, Toe-Tapping and Insightful Look at African-American Food, Family and Tradition