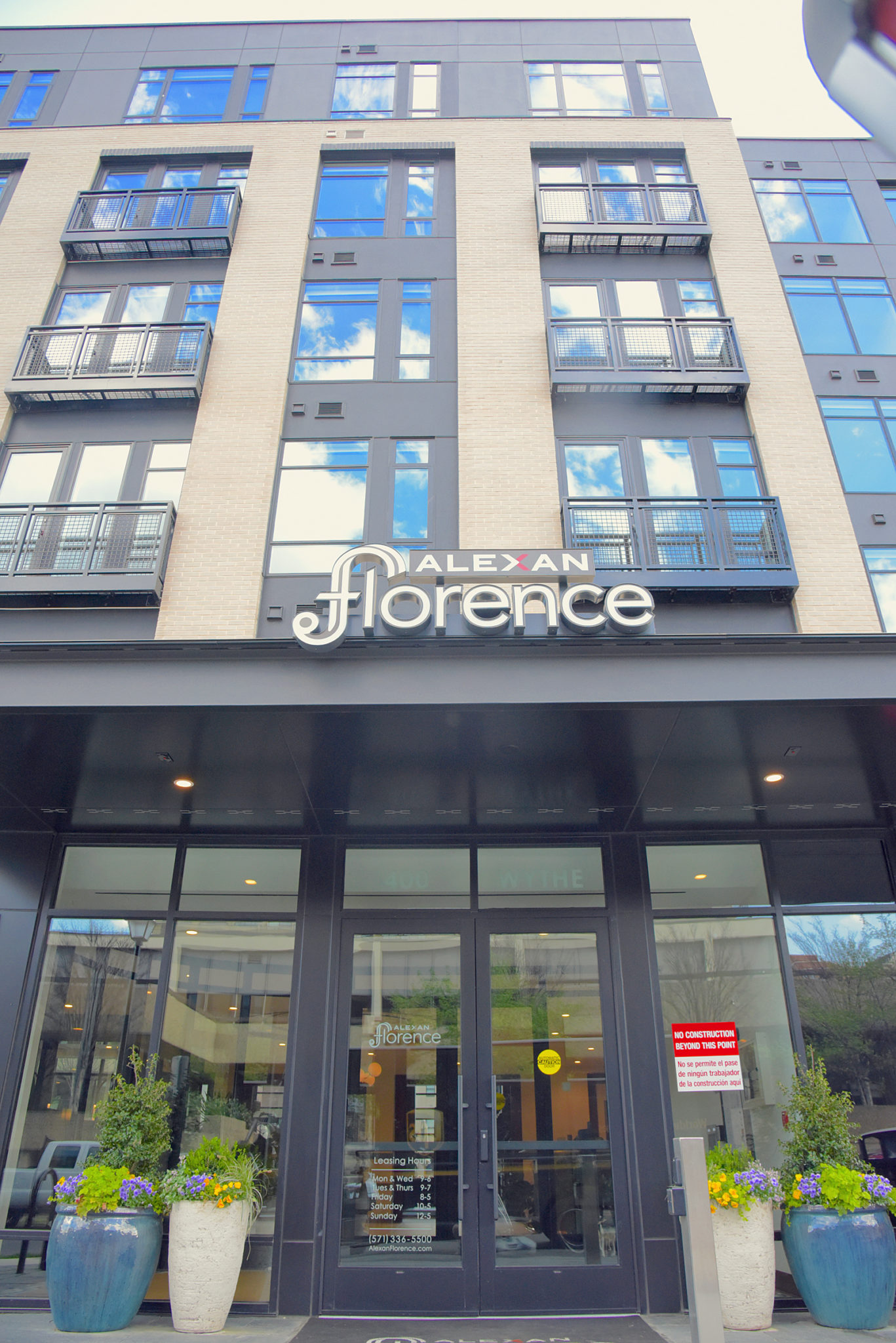 By Margaret Townsend
Alexandria, VA – What was once an industrial area with one apartment building, a drive-through car wash where The Art League now lives, and the WMATA bus barn, Old Town North is now the Italy of Alexandria. At the old bus barn site, you will now find the Alexan Florence, "a sophisticated community featuring a mix of stylish studio, one and two bedroom apartment homes."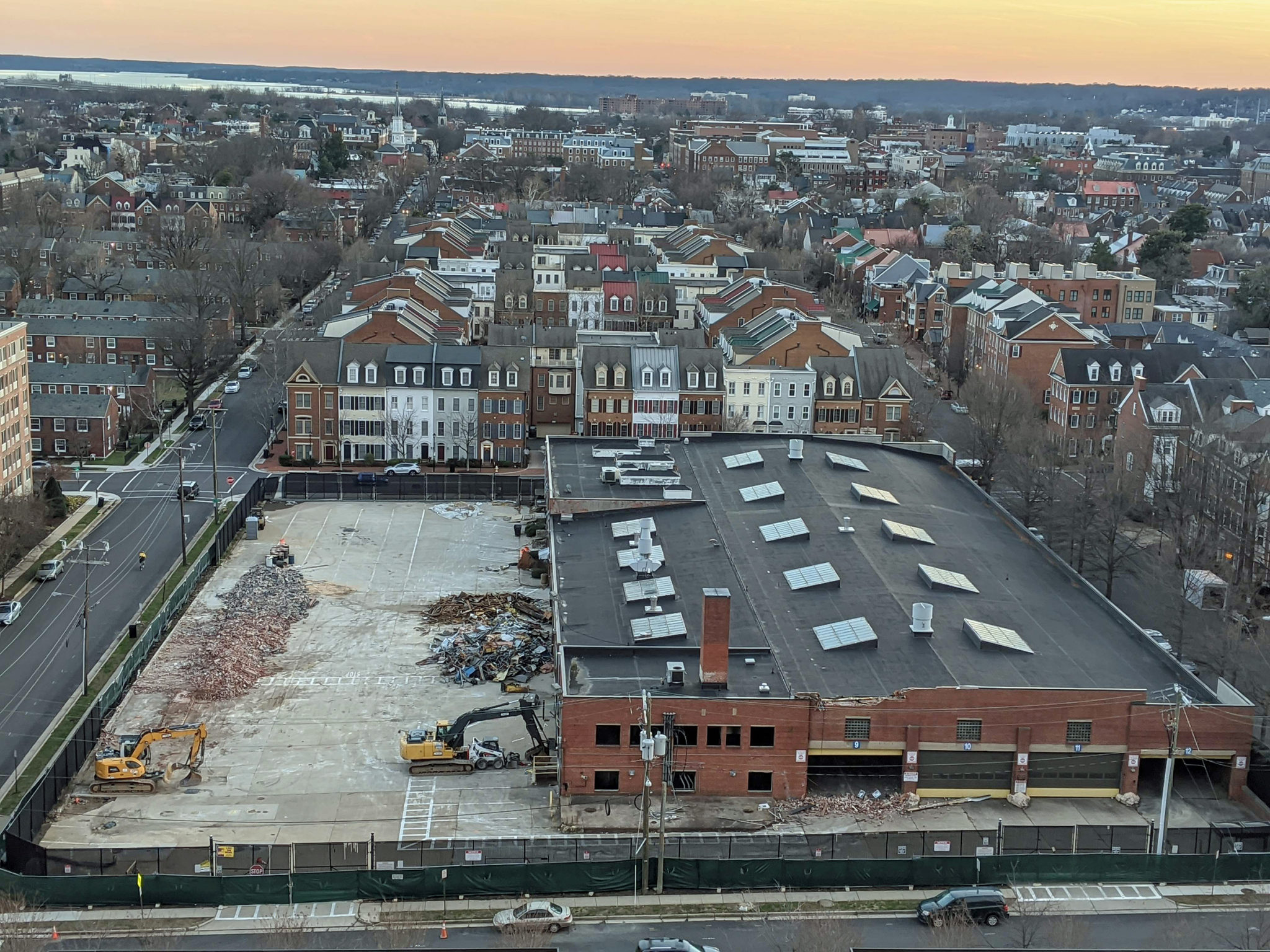 There will be 286 units in this residential rental building. The developer, Trammel Crow Residential, is targeting Leed Silver Certification, above the City of Alexandria's green building standard requirement. Trammel Crow Residential has included several on-site affordable housing units in addition to its financial contributions to the City of Alexandria's affordable housing fund, surpassing requirements set out in the Old Town North Small Area Plan of 2017.
The landscaping uses native plants and hopes to effect a 26% increase in the area's tree canopy. And unlike many other new developments in Old Town North, the Alexan Florence is completely residential with no ground floor retail or arts use.
Adam Stone, Vice President of Development at Trammel Crow Residential, says, "We did not include any retail in the project because we wanted to stick as closely as possible to the Old Town North Small Area Plan, which was done in advance of our entitlement effort to get significant community feedback on the vision for the site. Our site is proximate to the great retail corridor King Street, and we felt our block was best as residential only to fit within the fabric of the surrounding neighborhood."
Amenities at the Alexan Florence include an outdoor deck with views of the Potomac River, a tech-rich co-working lounge, and a two-story Great Room.
The development and management teams of the Alexan Florence are committed to being a part of the Old Town North Community, inviting local organizations to use the Great Room for meetings and special events. Local Civic Association NOTICe will hold its annual membership meeting at the Alexan Florence on June 9. Visit www.notice.org for further details.
ICYMI: Ivy Hill Cemetery Unveils Major Renovation to 150+ Year Old House