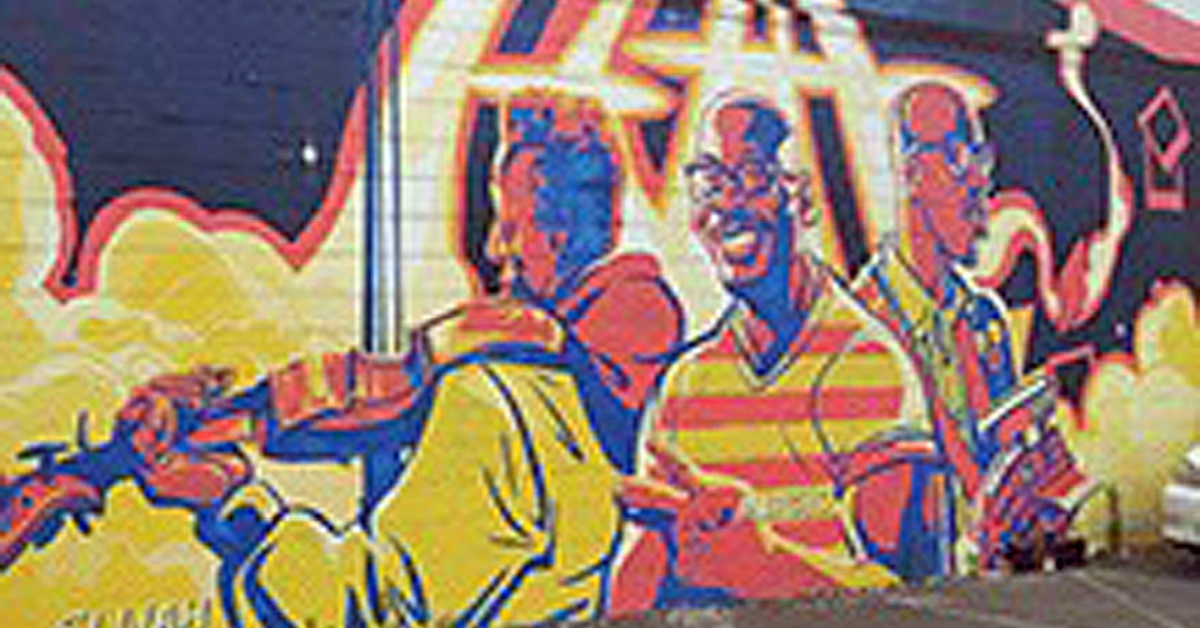 By Rochelle S. Hall
Alexandria, VA – The City of Alexandria continues work on its Marcus Alert system, part of the statewide implementation of the Marcus-David Peters Act. The Act, passed in 2020, is named after Marcus-David Peters, a 24-year-old Black biology teacher fatally shot in May 2018 by a Richmond Police officer who responded to an incident involving Peters' behavioral health crisis.
Marcus Alert aims to improve the response to and reduce police involvement in behavioral health emergencies, such as mental health or substance use. The new system will establish regional call centers staffed by operators who can quickly assess whether someone has a behavioral health crisis and dispatch a behavioral health professional to help.
Coordinator Mike Razak, appointed in January, is responsible for implementing Alexandria's Marcus Alert system. "The City of Alexandria is committed to changing the current practice of sending police to respond to most behavioral health emergencies. The whole idea behind Marcus Alert is to revamp the crisis response system so that a behavioral health crisis is met with a behavioral health response," said Razak. "The goal is that police are the responders of last resort for mental health. When police are the first responders or have to be involved, the aim is to make sure that they are better trained and better equipped to handle individuals in a mental health crisis."
Until the Marcus Alert system is fully implemented, 911 operators have three options when responding to emergency calls: send police, a fire and rescue team, or an ambulance. Under the new system, 911 operators and dispatchers will receive training to identify behavioral health calls. Calls that do not require an immediate in-person response will be transferred to new regional call centers dedicated to handling behavioral health emergencies.
For more urgent behavioral health emergencies, a team composed of a licensed behavioral health clinician and an officer will be dispatched, with the clinician leading the response. Only in cases where there is an imminent risk of harm will police or other first responders lead a response, ensuring a scene's safety before addressing an individual's immediate behavioral health needs.
Broadly, Marcus Alert creates a system that focuses on delivering the most appropriate response to individuals in need. Several new programs will help meet this goal: a method to determine the severity of a behavioral health emergency; a nationwide behavioral health emergency number with regional call centers; and new and revised training, protocols, and policies for responding to behavioral health emergencies.
The new system revolves around three protocols to meet these goals. The first protocol involves diversion from law enforcement to the behavioral health system using the new federal 988 number, a national hotline for behavioral health crisis calls. In Virginia, 988 will connect with regional call centers.
During a 988 call, a trained operator will assess the situation and determine the level of intervention required. The Marcus Alert system will allow people experiencing a behavioral health crisis to call either 911 or 988. On both lines, an operator will assess the call and respond with the most appropriate clinical response, prioritizing behavioral health responses not involving law enforcement.
Some situations require police intervention and help from a mental health professional. The Second Protocol facilitates the collaboration between police and mental health professionals by requiring formal agreements among law enforcement, call centers, and mental health specialists.
The Third Protocol aims to revamp law enforcement's behavioral health response so that police are better trained to assist individuals in a behavioral health crisis.
The Marcus Alert system is being piloted in Richmond, Virginia Beach, and three other localities. In Alexandria, the work to establish the local centers started last year. According to Razak, the system will not be fully operational for at least another year; however, various components will be implemented as they become available. The law requires all Virginia localities to have Marcus Alert systems functioning by 2026.
Rochelle S. Hall is a commissioner on the Alexandria Commission for Women
ICYMI: Volunteer Hotlist: Check Here for Cool Ways to Help in Alexandria