Cover Story
The Play's What We Have All Been Missing
Local Live Performances Return to the Stage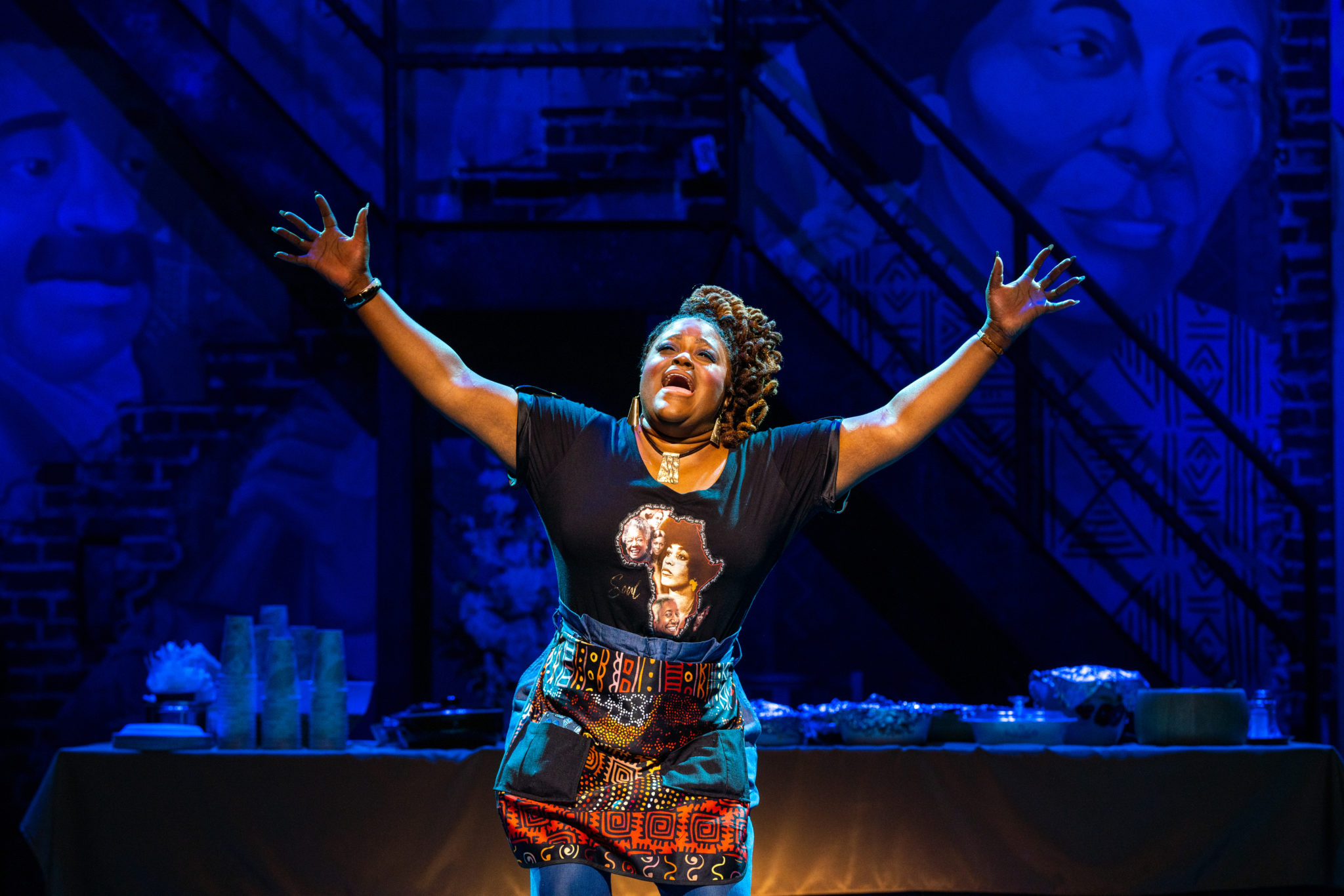 By Sophia Hart and Grace Billups Arnold
Alexandria, VA – There's nothing quite like going to a theatre and watching a local showing of The Nutcracker, Swan Lake, or any ballet, musical, or play you enjoy. We have incredible showings, iconic locations, and world-class actors and actresses in the DC-Virginia area.
Pandemic closings were rough on the theatre industry, but as the city is slowly healing from the last two years, area theatres have opened their doors to present stellar productions. Anywhere in the DMV, you are bound to find a theatre to fit your interest or begin a new interest.
This directory includes theatres in the Northern Virginia area, with featured information about a selection of venues, plus a list of nearly two dozen other DMV area theaters. Zebra plans a monthly column covering local theatre.
Alexandria
The Metropolitan School of the Arts, 5775 Barclay Dr, Alexandria, VA 22315
MSA's COVID-19 policies balance science, CDC guidance, and health department recommendations. Visit metropolitanarts.org/our-commitment/
Founded in 2001, The Metropolitan School of the Arts is "on a mission to launch students who change the world by reaching their fullest potential as artists, innovators, and generous citizens." Led by founder Melissa Dobbs with a faculty of award-winning artists, MSA is a trusted training facility, offering local performances on a global level.
MSA is a theatre presenting eye-catching performances and an academy with classes, summer camps, dance workshops, and auditions for upcoming performances. Top-tier faculty train actors to hone their performance skills. There is a cost to audition, and prior experience is required.
If you prefer to watch the magic happen, the theatre presents outstanding performances of well-known musicals, e.g., its holiday performance of The Nutcracker and spring rendition of Beauty and the Beast. View students' performances on the MSA website, which may be a preview of future professional careers.
What's on now?
Beauty and the Beast, May 7, 2 pm, 6 pm; May 8, 12 pm & 5 pm. The George Washington Masonic National Memorial, 101 Callahan Drive, Alexandria, VA. 22301
Recordings of past productions are available online.
Contact MSA at 703-339-0444, metropolitanarts.org, [email protected], and to donate, metropolitanarts.org/support/
MetroStage, coming soon to 915 N. Fairfax St.
Proof of vaccinations and masks are required.
MetroStage is Alexandria's only small professional theatre. This not-for-profit has presented diverse performances for global audiences since 1984, such as cabarets, musicals, and classical music collaborations, like its 2021 Poetry and Tango with local sextet QuinTango.
MetroStage was hit hard by the pandemic while dealing with another challenge. After 19 years, its home on N. Royal St. was razed. The theatre will move to its new home at Venue in Old Town North, 915 N. Fairfax St. for the 2022-2023 season and reports that it will "anchor this new [Old Town North] arts district with its collection of talented performers and award-winning shows." MetroStage is staging its spring cabaret series at The Lyceum 201 S. Washington during the interim period. See more details on page [insert page number].
What's on now?
My Creole Love Call, May 17, 7:30 pm, at The Lyceum, 201 S. Washington St.
MetroStage live-streamed shows during the 2020-2021 season. Find previous performances at www.metrostage.org and on their YouTube channel.
Contact MetroStage at 703-548-9044, metrostage.org, [email protected], and to donate, metrostage.securepayments.cardpointe.com/pay
Little Theatre of Alexandria, 600 Wolfe St. Alexandria, VA, 22314
Proof of vaccination and masks are required. Those not vaccinated must provide proof of negative PCR test 48 hours before attending.
Begun in 1934 as a small play-reading group, LTA has bloomed into a premier production space. With only pausing during WWII, when theater "seemed like a luxury," LTA resumed production in 1945 and has entertained, educated, and built community ever since.
What's on now?
A Prelude to a Kiss, June 4-25, 2022
Something Rotten, July 23-August 13, 2022
The Nacirema Society Requests the Honor of Your Presence at a Celebration of Their First One Hundred Years, June 3-June 24, 2023
Contact LTS at 703-683-5778, thelittletheatre.com, [email protected], and to donate, thelittletheatre.com/opportunities/#donations
Rachel M Schlesinger Concert Hall and Arts Center, 4915 E. Campus Dr. Alexandria, VA 22311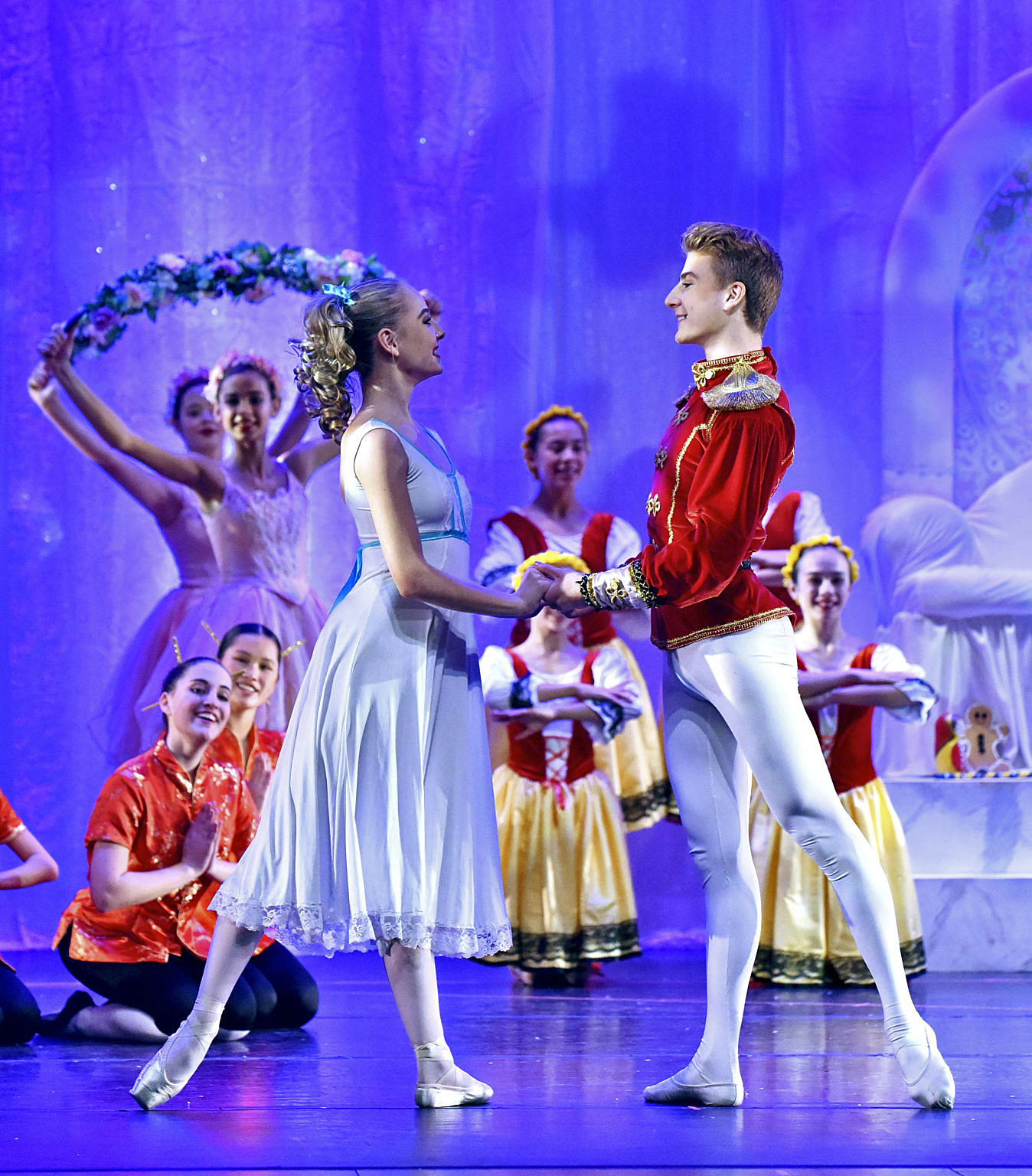 Vaccinations and masks are required.
Located on NOVA's Alexandria campus, The Rachel M. Schlesinger Concert Hall and Arts Center hosts events ranging from concerts to conferences. The center houses the 981-seat Mary Collier Baker Theater and the Margaret W. and Joseph L. Fisher Art Gallery.
What's on now?
The United States Marine Chamber Orchestra Presents Mother's Day Magic, May 8, 2 pm
City of Dunedin Pipe Band Presents Highland Roads, May 13, 7:30 pm
A Spring Dawn – WMGSO Spring 2022 Concert, May 14, 4 pm
American Youth Debut Orchestra and American Youth String Ensemble in Concert, May 15, 22, 3 pm
The Virginia Grand Military Band May 28, 7:30 pm
Contact the Schlesinger Center at 703-323-3000, nvcc.edu/schlesingercenter, [email protected]
Aldersgate Church Community Theater, 1301 Collingwood Rd, Alexandria, VA, 22308
Masks are required.
A 501(c)3 nonprofit organization, ACCT presents classic plays and musicals for families to enjoy together, allowing local residents to experience quality theater at affordable prices. A collaboration of church, community, and volunteers, ACCT is a true neighborhood theater.
What's on now?
The Best Worst That Can Happen, by Jean Koppen, Joanna Henry, Director, July 8-24
Contact ACCT at 703-660-2611, acctonline.org, [email protected], or to donate, www.aldersgate.net/give
Mount Vernon Community Children's Theatre, 1900 Elkin St. #225, Alexandria, VA, 22305
MVCCT continues to follow CDC guideline updates and COVID-19 policies.
MVCCT has developed young artists through theatre, creative play, and storytelling with compassion, wonder, and generosity, since 1979. MVCCT's summer camp offers theater engagement from different perspectives seasonally.
What's on now?
Marvel(ous) Adventures, June 20-July 1
Retro Days, July 18-29
Broadway Bound, August 1-12
Mashup Mania, August 15-19
Register for MVCCT at www.ultracamp.com
Contact MVCCT at 703-360-0686, mvcct.org, [email protected], or to donate, www.mvcct.org/support-us
Falls Church
Creative Cauldron, 410 S. Maple Ave, Falls Church, VA, 22046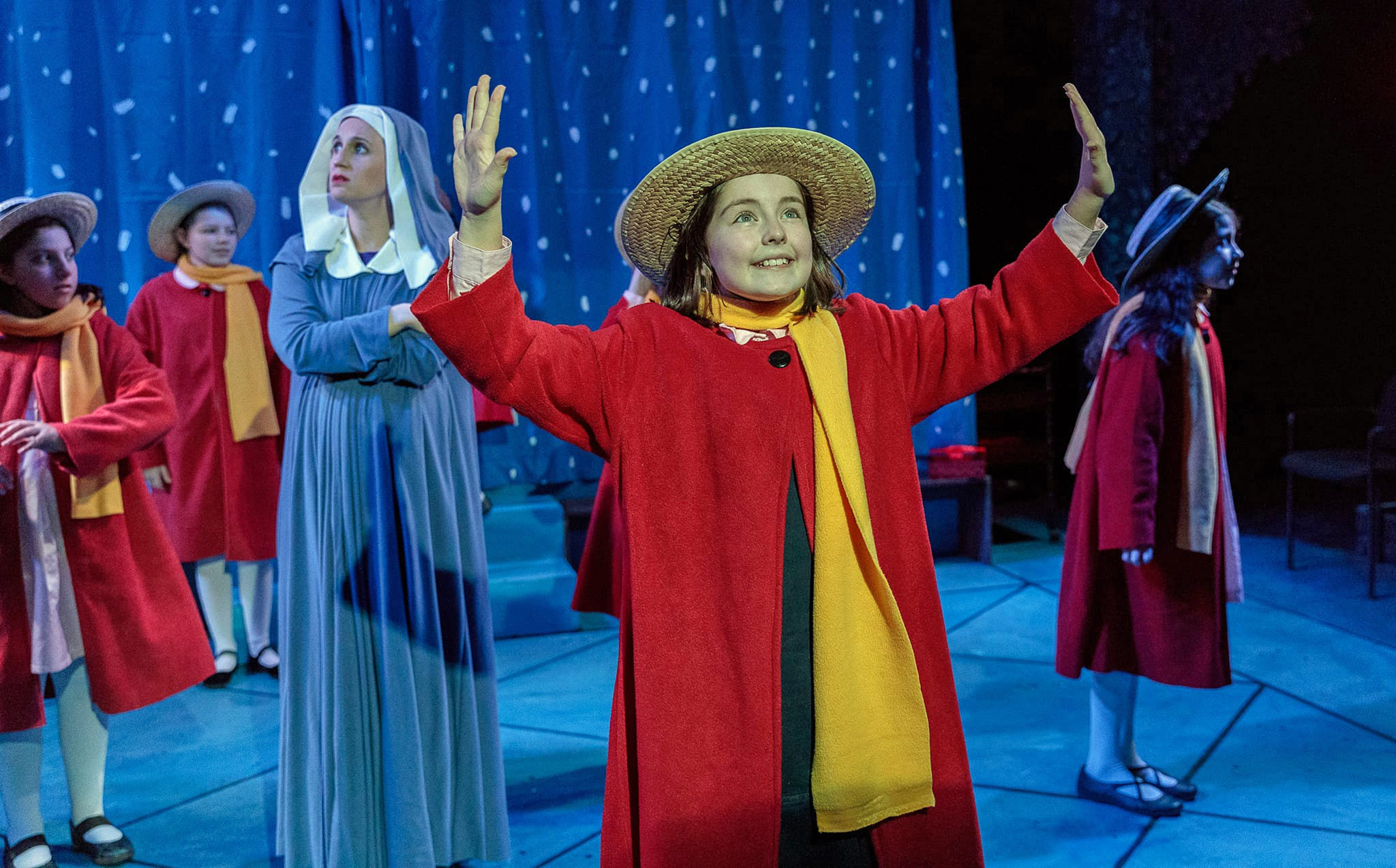 Proof of vaccination and masks are required.
Creative Cauldron believes that creativity is a fundamental need of the human spirit, whether on stage, on a page, with a paintbrush, pickleball, or balance beam. CC's original productions, inclusive camps, workshops, and lessons are affordable.
Founded in February 2002 by Laura Connors Hull, Creative Cauldron produces shows like the classics The Adventures of Mr. Toad and Aesops Fables, workshops, camps, and lessons ranging from vocal training to learning piano, and original programs throughits Bold New Works for Intimate Stages program. The theatre serves over 12,000 patrons yearly. Its productions have won awards, including a Helen Hayes. Creative Cauldron endorses the Tinner Hill Heritage Foundation to end racism in the DMV. Visit www.creativecauldron.org for more information.
What's on now?
Passport to the World of Music Series: "Join us on a musical tour of the world in our intimate cabaret space, with a diverse musical line-up."
Project Locrea (projectlocrea.com) June 10, 7:30pm
Dave Kline Band (daveklineband.com) June 11, 7:30pm
Alex Martin Quintet (alexmartinmusic.com) June 12, 7:30pm
Contact CC at 703-436-9948, creativecauldron.org, [email protected], or to donate, www.creativecauldron.org/donate.html
Arlington
Signature Theatre, 4200 Campbell Ave., Arlington, VA, 22206
All attendees ages six and up must provide proof of vaccination and wear a mask. Those who cannot be fully vaccinated may show a negative PCT test 72 hours before attendance or a negative take-home test day of attendance.
A Regional Theatre Tony Award® winner founded in 1989, Signature Theatre raised the bar for live performance in Arlington. Presenting a broad range of Broadway-caliber productions in an intimate playing space, Signature has been called a musical theater powerhouse (The Washington Post). Past productions included Stephen Sondheim's Sweeney Todd, West Side Story, Sunday in the Park with George, and A Little Night Music. More recently, A Chorus Line, Easy Women Smoking Loose Cigarettes, Nijinsky's Last Dance, and Hair. Signature is located just off of I-395 in the Village at Shirlington, a vibrant neighborhood of shops, restaurants, and ample free parking (in the parking ramps).
What's on?
The Upstairs Department, April 26-June 12
Inside Signature with Chelsea Marcantel, May 5, 2022
SigWorks: Damn Things Will Kill Ya, May 9, 2022
Sondheim Award Gala, May 16, 2022
Broadway in the Park, June 24, 2022
The Color Purple, August 16-October 9, 2022
Contact Signature at (703) 820-9771, www.sigtheatre.org. Donate at www.sigtheatre.org/support/
Synetic Theatre, 2611 Jefferson Davis Hwy, Suite 103, Crystal City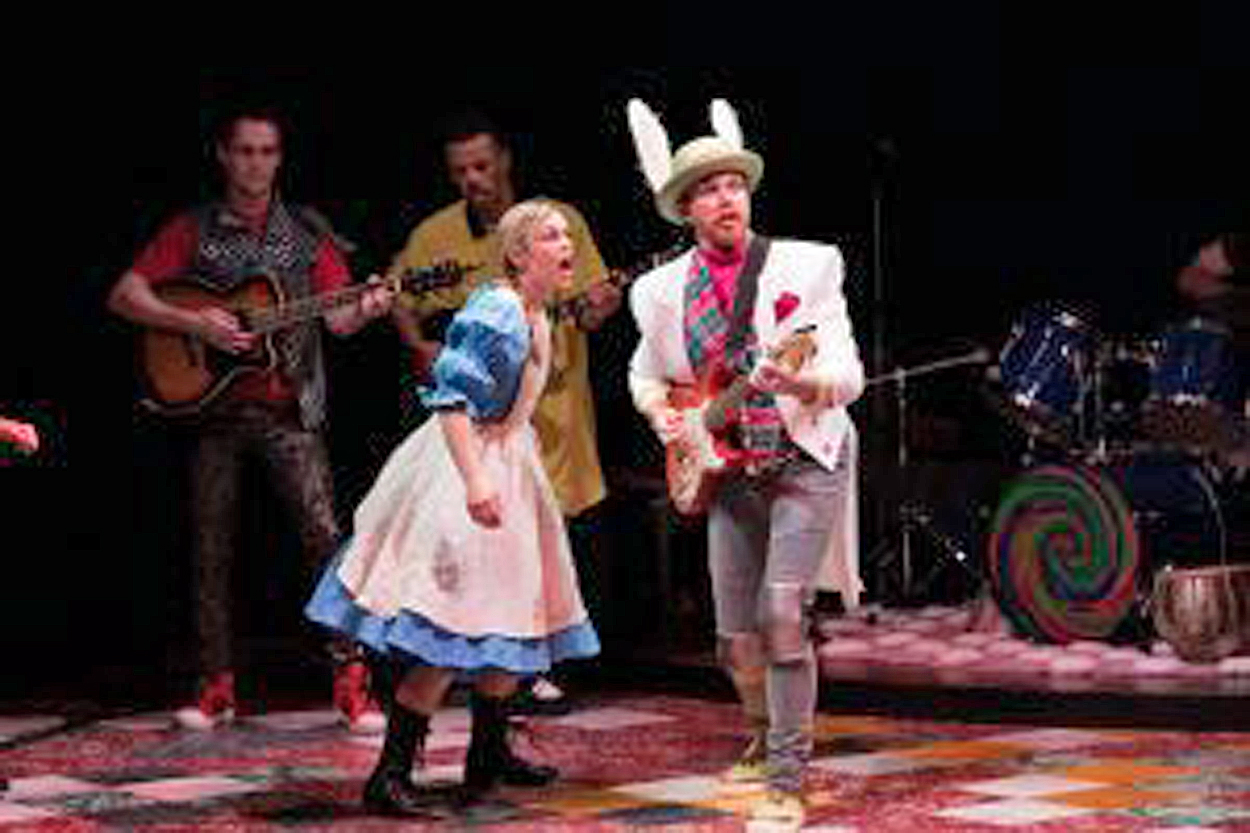 All guests five and older must provide proof of vaccination or negative PCR test. Masks required.
Synetic Theatre founders Paata and Irina Tsikurishvili are trained in dance and film. The theatre presents four to five mainstage productions and two to three family series productions each season. The theatre runs familiar plays, e.g., Cinderella and The Madness of Poe, and standout productions such as The Miraculous Magical Balloon.
What's on now?
Teen Twelfth Night, May 20-29
Best of the Bard, July 7-31
Synetic streams pandemic productions.
Contact Synetic at 703-824-8060, synetictheatre.orgynetictheatre.org, [email protected], or donate at synetictheater.org/give/
Thomas Jefferson Community Theater, 125 S. Old Glebe Rd, Arlington, VA, 22204
Proof of vaccination and masks are required. Those unable to be vaccinated must show proof of negative Covid-19 test 24 hours before attendance.
The Arlington Players' first show was a 1951 production of Ring Around Elizabeth. Thirty-one years, seven awards, and 230 shows later, The Arlington Players continues to embrace audiences with productions like Sweeny Todd, Beauty and The Beast, and The Hunchback of Notre Dame at its home in the Thomas Jefferson Community Theater.
What's on now?
A Midsummer Night's Dream July 1, 8 pm; July 2, 3 pm, 8 pm; July 3, 3 pm; July 7, 8 pm; July 8, 8 pm; July 9, 8 pm; July 10, 3 pm
Contact TAP at 703-549-1063, thearlingtonplayers.org, [email protected], or donate at www.paypal.com/donate/?hosted_button_id=XPXJU8FN7FALC
Dominion Stage, 3700 S. Four Mile Run Dr., Arlington, VA, 22206
Proof of vaccination or negative COVID-19 test is required. All staff and audience must wear masks.
For 72 years, Dominion Stage has been a unique venue, broaching issues from LGBTQ+, suicide, sexual abuse, and mental illness by offering "escapist fun" through musicals, plays, and hybrid performances. From its first production of Night of January 16 by Ayn Rand in 1949 to its most recent production of fun, fast, and expressive [Title of Show], this theater was founded to stand out.
What's on now?
[Title of Show], Music and Lyriage at 571-377-4697,
dominionstage.org
,
[email protected]
, or donate at
www.dominionstage.org/contribute
Washington DC
Ford's Theatre, 511 10 St. NW, Washington DC, 20004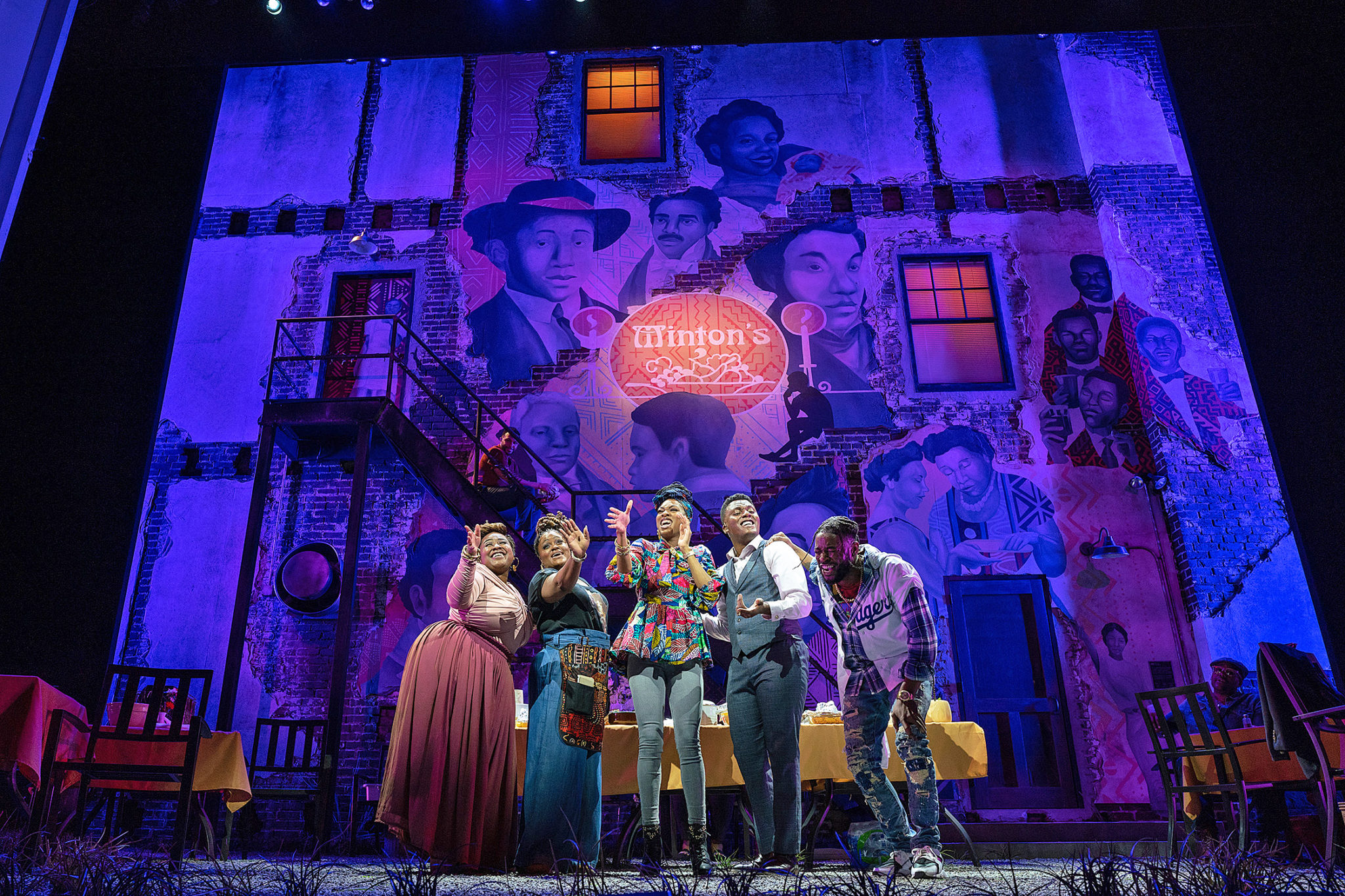 Mask, temperature check, proof of vaccination, or negative PCR test within 48 hours of entry required.
Whether history buff, influencer, tourist, theater lover, or novice, Ford's Theater is a must-visit venue in the Nation's Capital. The little theatre that opened in 1863 soon went down in infamy as the site of President Abraham Lincoln's assassination. History buffs, tourists, and locals enjoy delving into the on-site museum, but the theater has not changed, except for careful renovation in 1968.
Ford's Theater recently adopted an artist initiative for BIPOC (Black, Indigenous, and People of Color) playwrights to underscore its commitment to diversity, quality, and love for theatre. Ford's hosts a free community for theater and history lovers ages 21-40 called Generation Abe. Members can meet, attend exclusive events, and buy discounted theatre tickets. What could be more intimate than an after-hours event at this historically and politically charged powerhouse of theatre production?
What's on now?
Grace wrapped in May, but see our review on [insert page number]. And stay tuned for Ford's fall season.
Contact Ford's Theatre at 202-347-4833, fords.org, [email protected], or donate at my.fords.org/donate/i/individual-donation
Keegan Theatre DC, 1724 Church St NW, Washington DC, 20036
Masks and proof of vaccination are required.
Not long after opening in 1996, the Keegan Theatre received its first nomination for a Helen Hayes Award. Today, the 120-seat theater on Dupont Circle has been nominated for and won dozens of Helen Hayes Awards, the most recent for its 2020 production of Legally Blonde.
The Keegan Theatre's values state that any "open and honest exploration of the human condition requires active promotion of Equity, Diversity, Inclusion, and Anti-Racism." The theatre practices diversity and inclusion, from the production of Matthew J. Keenan's An Irish Carol and the personal transgender journey of Lisa Stephen Friday in Trans Am to Steel Magnolias and first season productions of Hamlet and Cat on a Hot Tin Roof.
Many artists, playwrights, designers, directors, and actors comprised the heart and soul of this theatre. Its board of directors strives to expand the high-caliber level of production the theatre is known for. The expansion is evident on stage and in the various classes, camps, and workshops the theatre hosts.
What's on now?
Shakespeare in Love, June 18-July 16
The Amazing Adventures of Dr. Wonderful (And Her Dog!), July 5-24
Contact the Keegan at 202-265-3767, keegantheatre.com, [email protected]
Arena Stage, 1101 6 St SW, Washington DC, 20024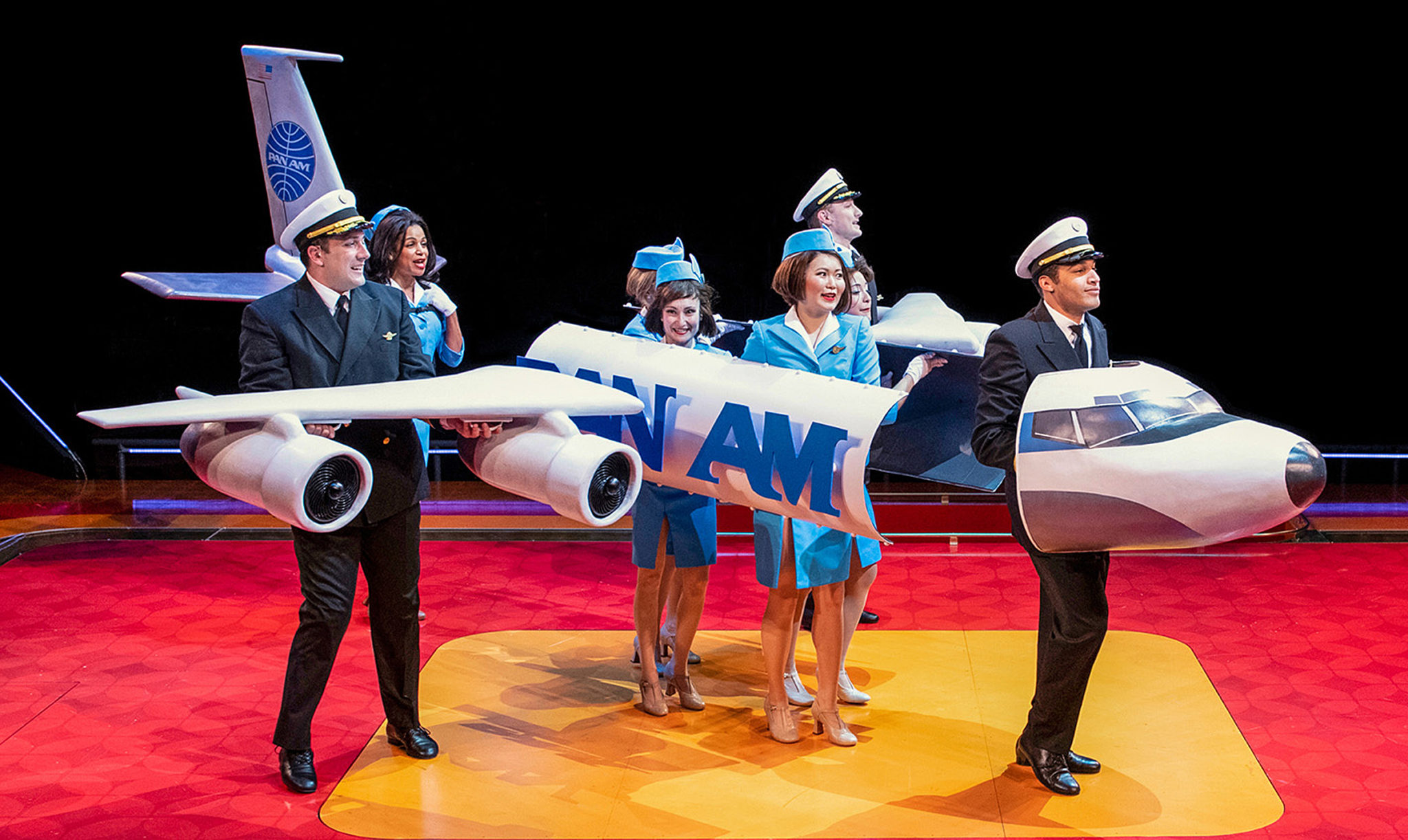 All patrons 12 and over must be fully vaccinated. Those who cannot be vaccinated for medical or religious reasons must show a negative PCR test within 24 hours of attendance or a negative rapid antigen test within 6 hours of attendance, and a photo ID. Masks must be worn by all.
Arena Stage was founded by Zelda and Tom Fichandler and Edward Mangum in 1950. The theatre was among the first to become a not-for-profit organization. It was also the first regional theater to transfer a production to Broadway, be invited by the U.S. State Department to tour behind the Iron Curtain, and receive a Regional Theatre Tony Award® Arena Stage focuses on American artists as a go-to venue for new plays and reimagined classics that celebrate democracy and diversity.
Arena Stage continues to produce outstanding performances like A Thousand Splendid Suns, seen in Off-Broadway productions, and Disney's Newsies, a continuing Broadway feature. The venue also is host to a musical summer camp, where campers experience firsthand all of the magic that occurs at, on, and behind the Arena Stage. The shows change every season, so you'll always find something new to love or an old favorite to rekindle a love for.
What's on now?
Drumfolk, May 31-June 26
American Project: Frederick Douglas in His Own Words, July 15-August 30
Contact Arena Stage at 202-554-9066, arenastage.org, [email protected], or donate at tickets.arenastage.org/donate/contribute
THE LIST
Every tourist and local needs to have the list of DMV area theatres and live entertainment at the ready. From DC to National Harbor, Woodbridge to wherever you may be, you will find your new favorite entertainment venue. Whether small or large, community or professional, eccentric or classic, these theatres reflect everything one loves about the DMV.
The Actors' Center
Constellation Theatre Company
Cultural DC'S Source Theatre
GALA Hispanic Theatre
Lincoln Theatre
Miracle Theatre
National Theatre
Shakespeare Theater Company
Spooky Action Theatre
Studio Theatre
The Castaways Repertory Theatre
The Theater
Theater J
The Kennedy Center
Theatre Lab
Theatre Washington
The Warner Theatre
Washington Improv Theater
Woolly Mammoth
Did we miss your favorite venue?
Email [email protected], and we will add it!
ICYMI: Annual Youth Performance Program Night of Stars Returns to Nannie J. Lee Recreation Center with Sold Out Crowd