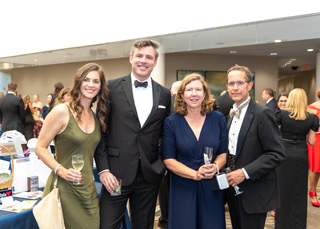 ALEXANDRIA, VA – Late last month, the Scholarship Fund of Alexandria (SFA) held its first in-person gala in three years. The event raised nearly $500,000 for scholarships, thanks to donations from the Alexandria community and its businesses.
The night was headlined by a car raffle, sponsored by Jack Taylor's Alexandria Toyota. Both Jack and John Taylor were in attendance, and in addition to donating a brand-new RAV4 and $25,000 in cash as prizes, the duo purchased tickets for Alexandria City Public Schools staff. For the second straight year, a teacher won the raffle. (The press release from SFA did not disclose the winner's name or the prize selected.)
"We are extraordinarily grateful to the many local businesses and individuals who donated items to our Silent and Live Auction this year and contributed to the success of the Gala," said Melissa Logan, 2022 Gala Co-Chair.
During the gala, the board chair of the SFA, Priscilla Goodwin, announced that the nonprofit recently gave $600,000 in scholarships to 206 Alexandria City High School students who will graduate this next month. The SFA also plans to award an additional $600,000 to Titans already in college, supporting them as they complete their four-year degrees. That adds up to a commitment of $1.2 million.
Student speaker Brianna Jerez, the recipient of the Madelyn Anderson Scholarship (amounting to $40,000, the largest amount awarded to one individual) told the assembled crowd of local leaders, business owners, and high school alumni that she realized pivotal role higher education would have in helping to achieve her career goals. As a result of the schoalrship and financial aid, this member of the class of 2022 will graduate college debt free.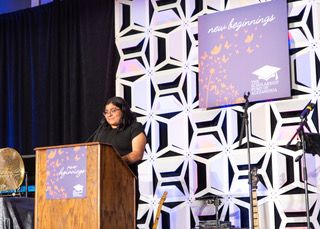 Founded in 1986, the SFA, a 501 (c)(3) nonprofit helps students with financial need attend college. For more than three decades, it has awarded roughly $18 million in scholarships to an estimated 5,200 Alexandria high school grads.
"All proceeds [from the gala are] used to support college scholarships for Alexandria's deserving students who have the drive and determination to get to college, but not the financial means," said Beth Lovain, Executive Director.
Alexandria Native Keira Moran Releasing New Single 'INVINCIBLE' May 13