Community News
Alexandria City Council Answers Tough Questions at Annual Chamber ALX Breakfast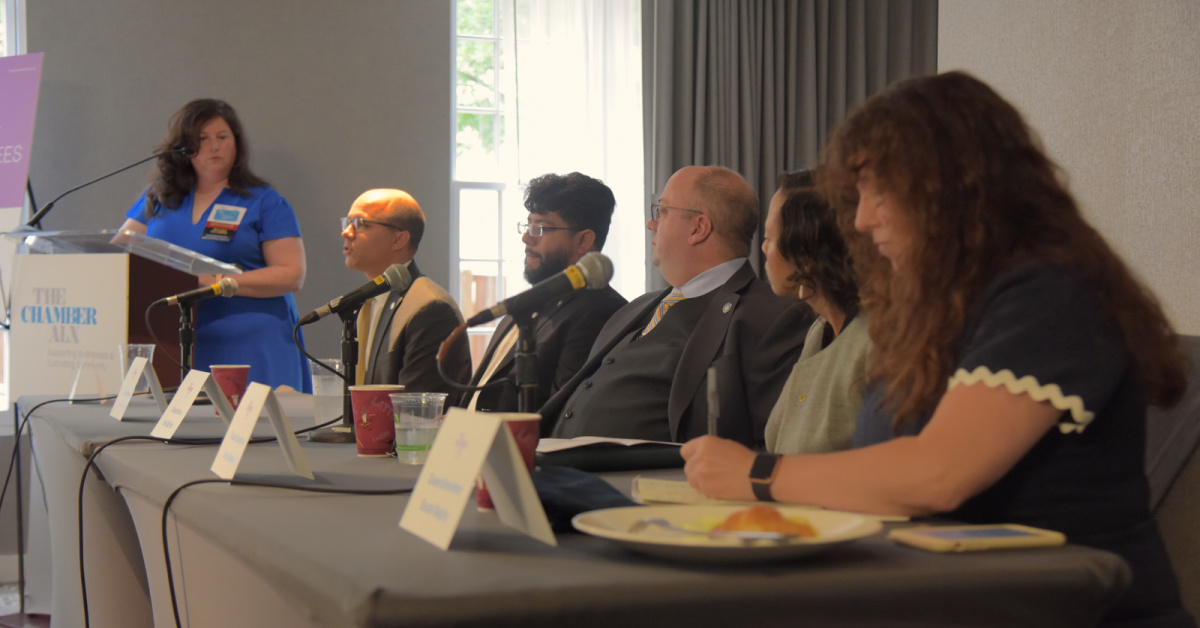 ALEXANDRIA, VA–The Alexandria Chamber of Commerce held their annual City Council Breakfast this past Thursday, May 12, 2022
The panel was held in person at the Lorien Hotel & Spa on upper King Street, and City Council and Chamber members alike were invigorated by each other's energies.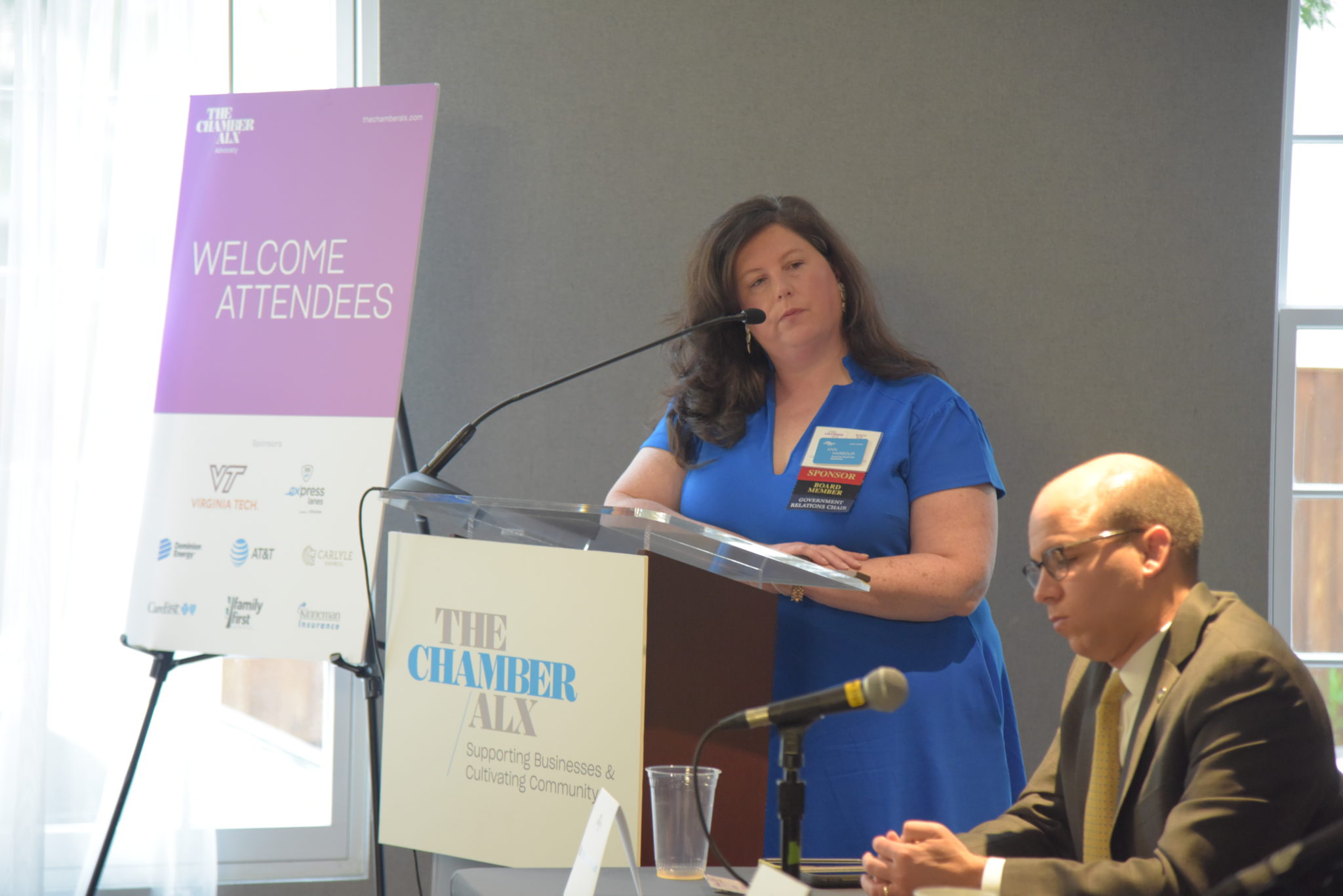 The panel discussion was moderated by Ann Harbor, Chair of the Chamber's Government Relations Committee. Questions addressed topics of concern from COVID-19 to affordable housing, to flooding and climate change and transportation and more.
In fact, only the first two questions addressed COVID-19, which is a milestone in itself.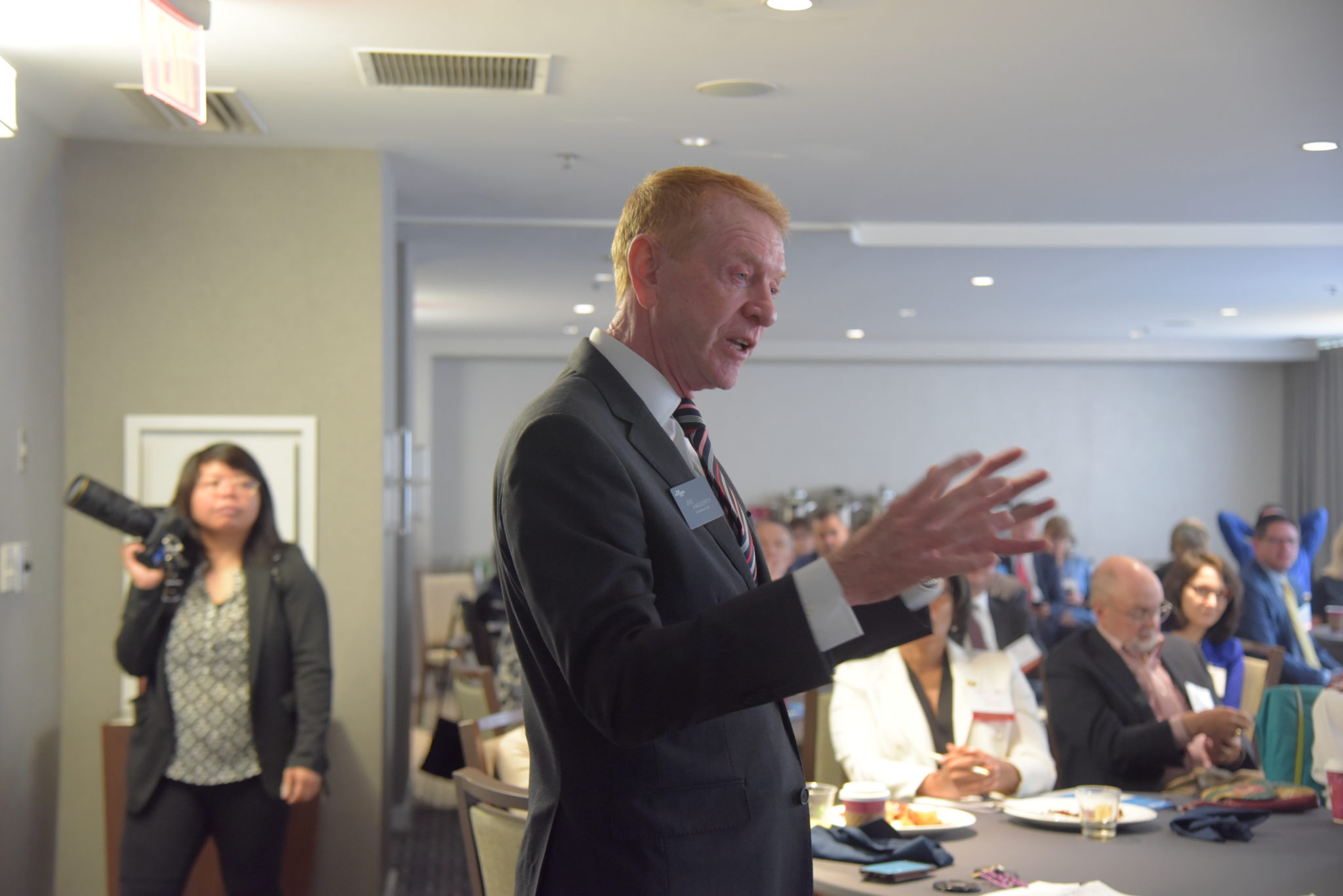 "We moved forward, there are so many other things we need to talk about," stated Alexandria Chamber of Commerce President Joe Haggerty. "Broadband, higher education, cleaning up the river. It is all really important and I'm glad we got to discuss these topics today."
Ann Harbor read out the first COVID-19 related question, which posited, "Recognizing we are now moving towards an endemic stage, what do you see as the top three priorities for city over next three to 5 months."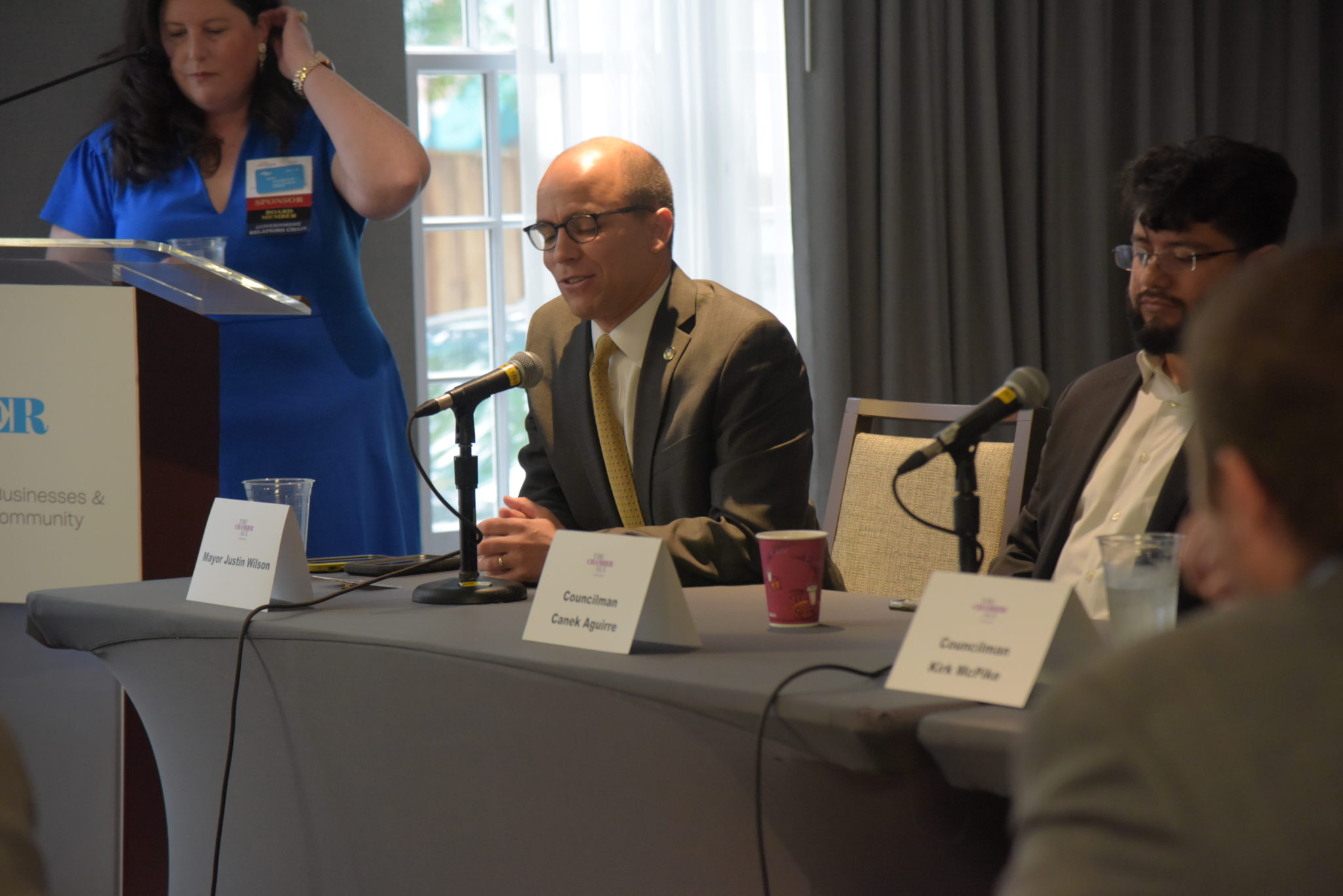 Alexandria Mayor Justin Wilson began, "Obviously we are in a new phase now, and it is a good phase to be in, we are evolving to a vey new normal. The government assumed a very different role as it relates to assisting businesses. Now it is about determining what stays, what will be enduring in the systems and functions that were put in place. For example, the state is curtailing housing assistance, so we encourage those who are eligible to apply. We have to determine what is going to be the role of government in these services going forward, and we need input from the business community."
He also touched on how the City will restore all actions of its consumption based revenue in the region. "If you look, mean sales and dining tax have recovered, but hotel tax not at all. We have a lot of work ahead of us to bring back hospitality to the level it was before. There has been approved a $2.7 billion capital improvement program several years. So now it is about making sure we bring projects in on schedule and budget, achieving goals we have set out."
Mayor Wilson and Alexandria City Council members answered each question with candor and consideration.
Another question posed, "We are all seeing innovative and transformations developments. What is the next big thing you'd like to come to Alexandria?"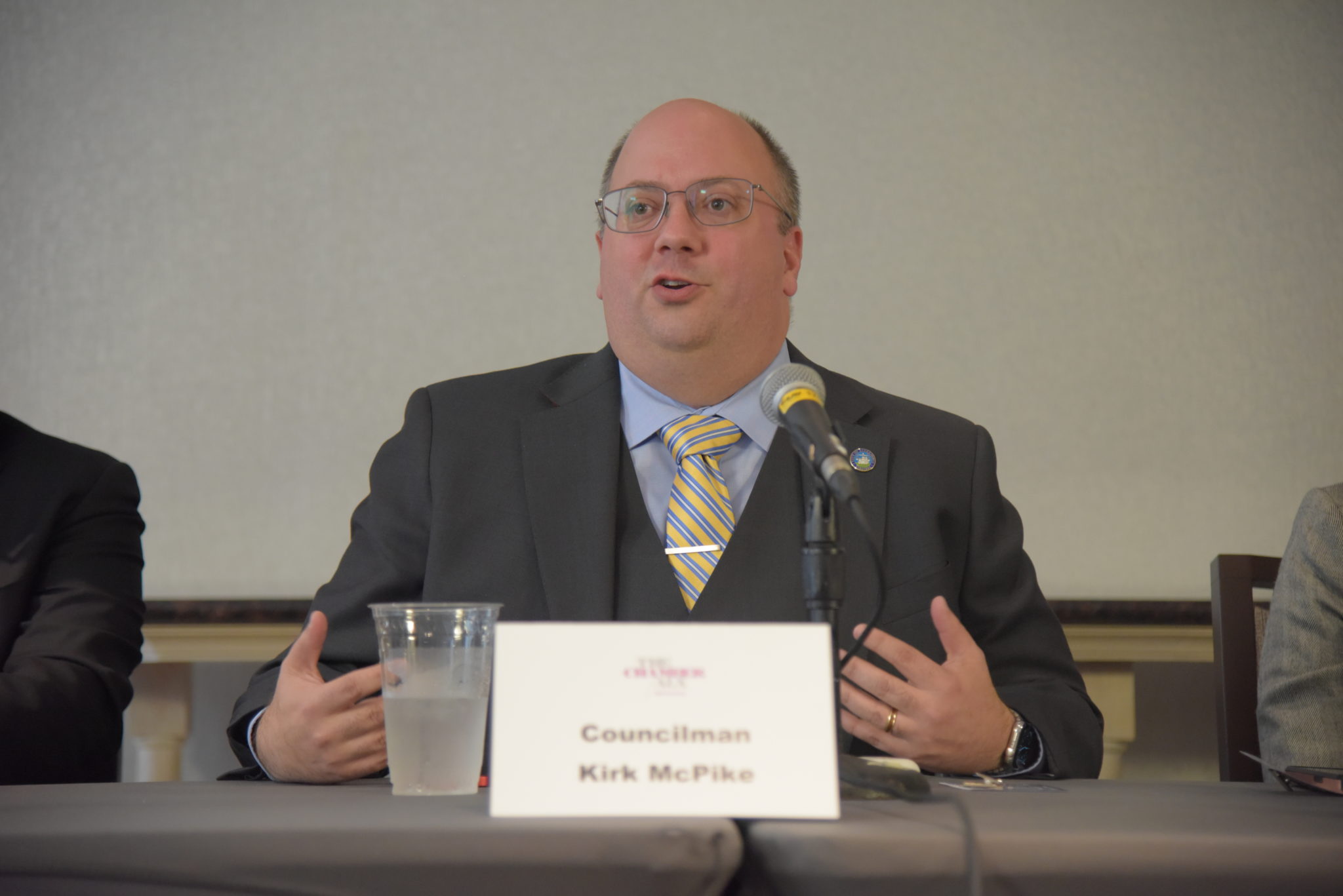 Alexandria City Council member Kirk McPike answered amusingly, "First I would say a gathering space capable of holding 300 or more people," and the ballroom of chamber members chuckled. Then he continued, "Higher education. I am excited to see the Virginia Tech investment, but I would like to talk about the other half of city. I would love to see us find a way to take the West End of the city and stop talking about half area of the city as one large block and create and identify spaces in the West End the way we identify Del Ray and Old Town in the East end.
"Later today we are breaking ground at the West End Landmark Mall site, site for the new Inova Alexandria hospital. I would really love to see us use that hospital to turn that area into a medical hub that can be a defining part of the city. It will bring more medically oriented business into that are and create a real health innovation corridor. We have a need for certain kinds of medical services in this city; we don't have an affordable assisted living facility for seniors, so building a medically oriented part of our city and providing human services and caring economy jobs will be productive and a huge positive for the city."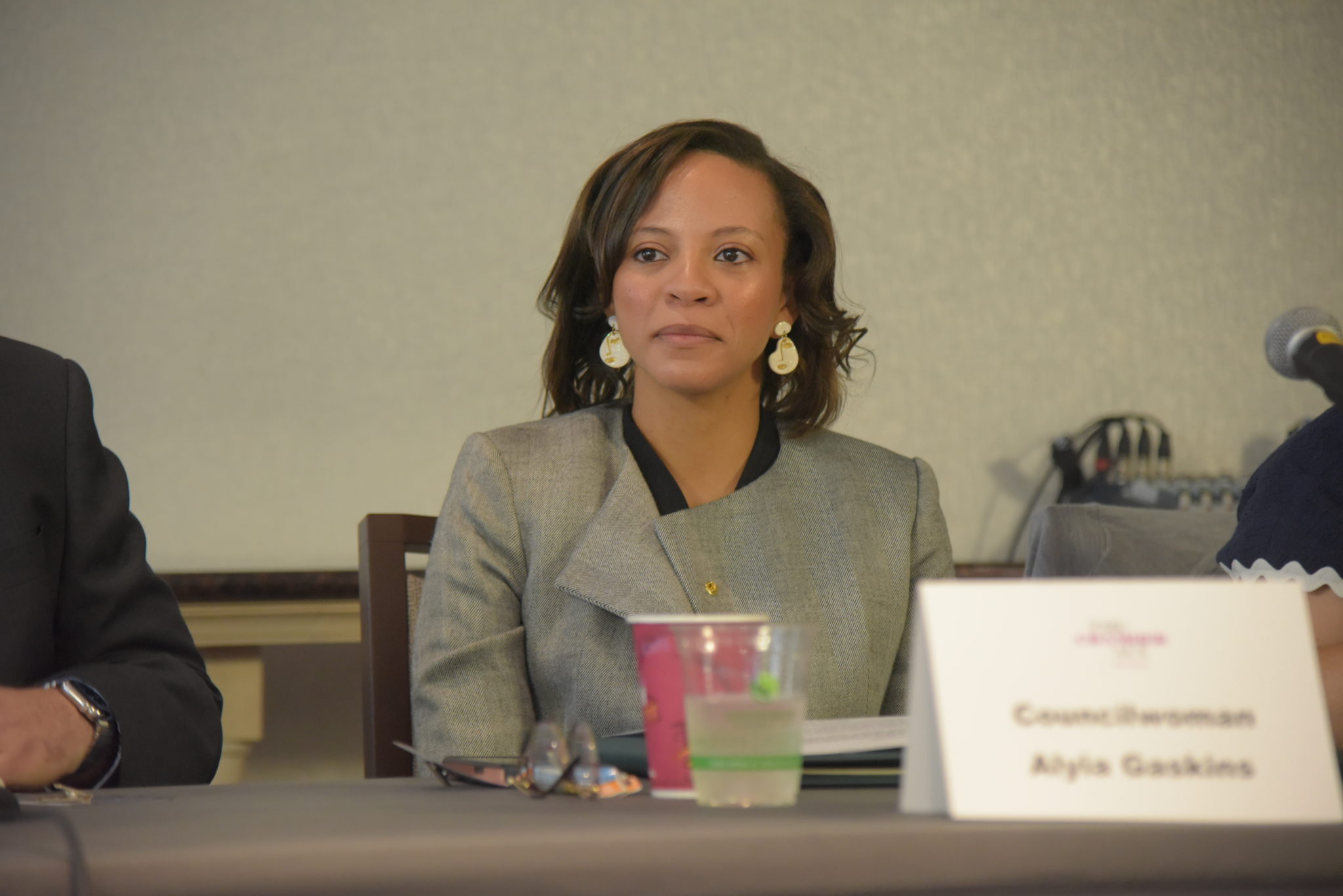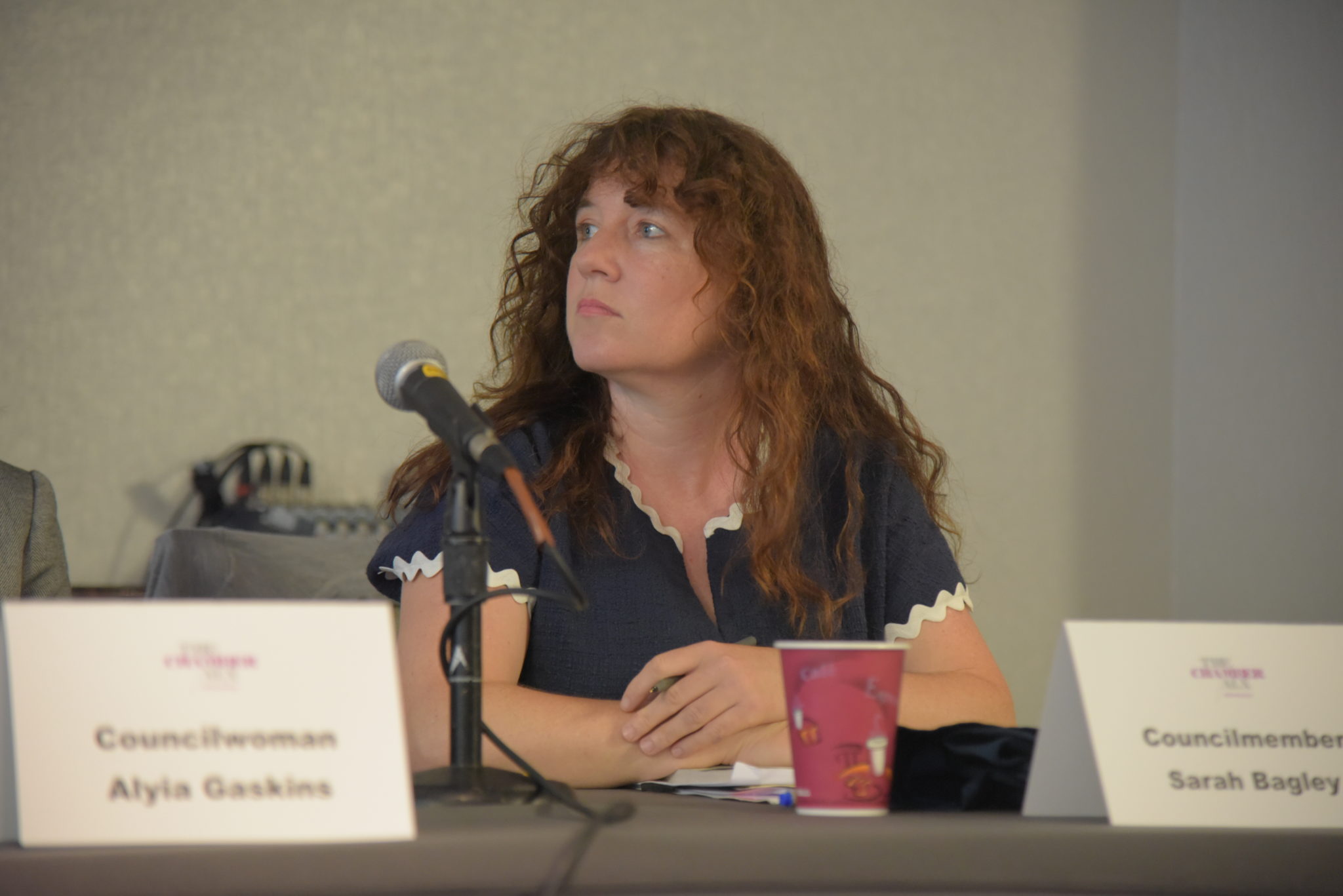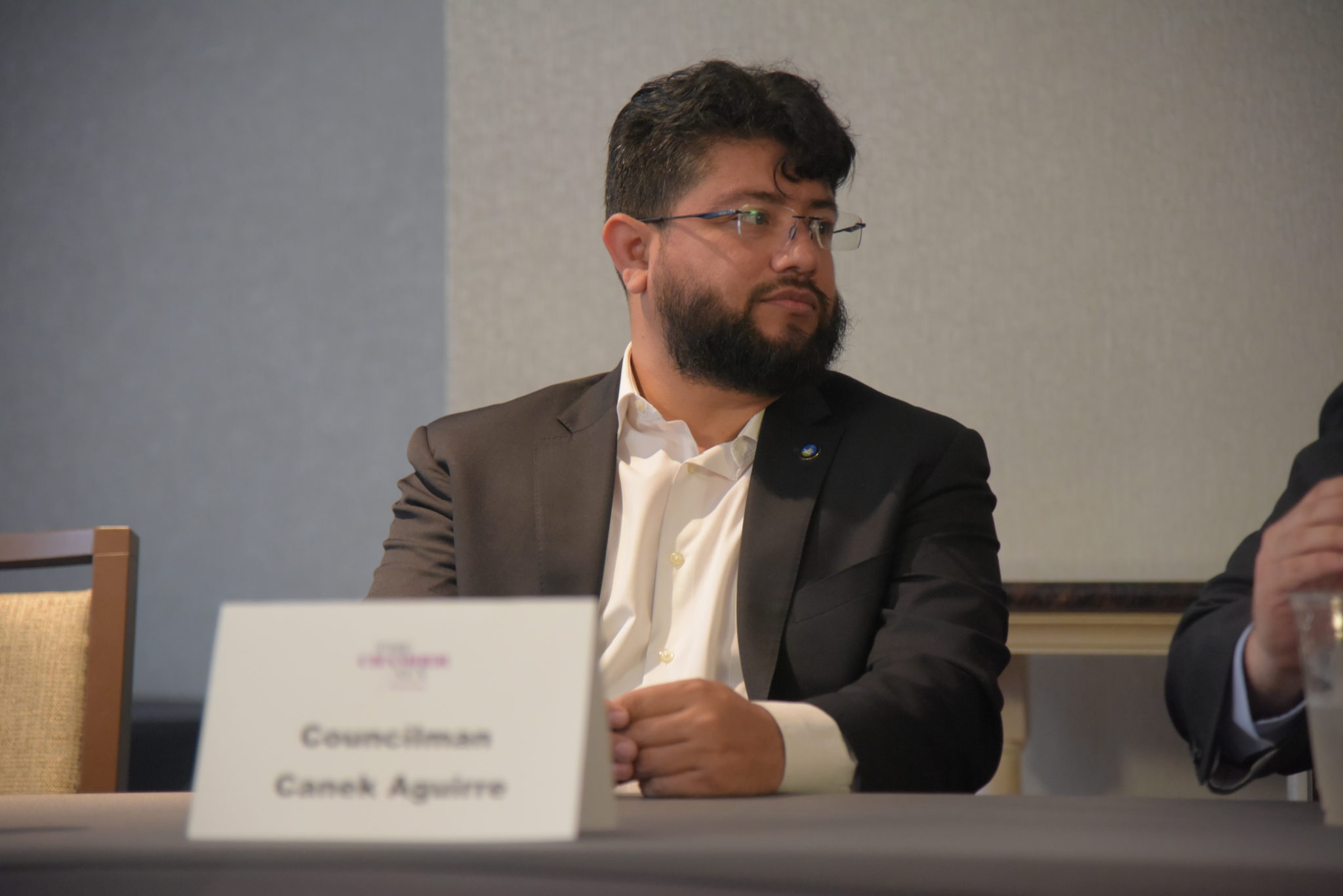 Alexandria City Council member Sarah Bagley went on to answer questions regarding climate change and traffic safety, namely the City's Vision Zero program for safer streets; Council member Canek Aguirre addressed transportation, particularly of the public and clean varieties; Council member Gaskins encouraged cooperating with the businesses and residents of the city for better planning and zoning; but the undertone of all questions and answers was the same: progress, momentum, vision.
After two years, the City is in some ways returned to normal, and it other ways it never will, but the City has found new ways to operate in this new normal. Some of those ways prove strengths, like working from home, telemedicine, and supporting small businesses; other ways still need improvement, like affordable housing, clean energy, and business and leisure travel.
While COVID-19 has persisted for over two years, the City of Alexandria has persisted for over 200.  Each talking point at the City Council Breakfast was record of that persistence and a sign of the progress to come.
BREAKING NEWS: Ground Broken at Site of New Inova Alexandria Hospital at Landmark Mall
See Full Photo Gallery Below: All Photos Grace Billups Arnold