School News
Alexandria City High School Choirs Bring Home Three First Place Trophies
The first Music in the Parks Competition since 2019 is a resounding success!
ALEXANDRIA, VA – Three of the Alexandria City High School choirs took home first place wins at the Music in the Parks competition on Friday, May 13, at Busch Gardens. One choir also went home with the spirit award.
Music in the Parks is a concert competition at amusement and theme parks across the nation. ACHS has participated in these competitions since 2012, when Director of Choral Activities Theodore Thorpe heard about the concept. Since then, the school has traveled to at least one competition a year.
The concept is a cross between a music festival and a day at the park. In the morning, the students perform all their practiced pieces. Then they are judged by a panel under specific criteria for different awards. After their performances, everyone enjoys a day at the theme parks, riding rides, eating from food stands, and unwinding after months of hard work preparing for this day. At 5 pm, everyone reconvenes for the awards ceremony.
At the 2022 ceremony, the Advanced Choir and the Colore Dolce (women's choir) won 1st Place Superior, Grand Champ; the Mixed Choir won 1st Place, Superior; and the Concert Choir won the Esprit De Corps Award.
"Students were thrilled and excited, as you can imagine, jumping up and down," says Thorpe. "They were exhilarated to take first place. And the fourth trophy, which we had never received before, was the choir spirit award chosen by the judges and festival coordinators. It is based on school spirit, choir discipline, and sense of community."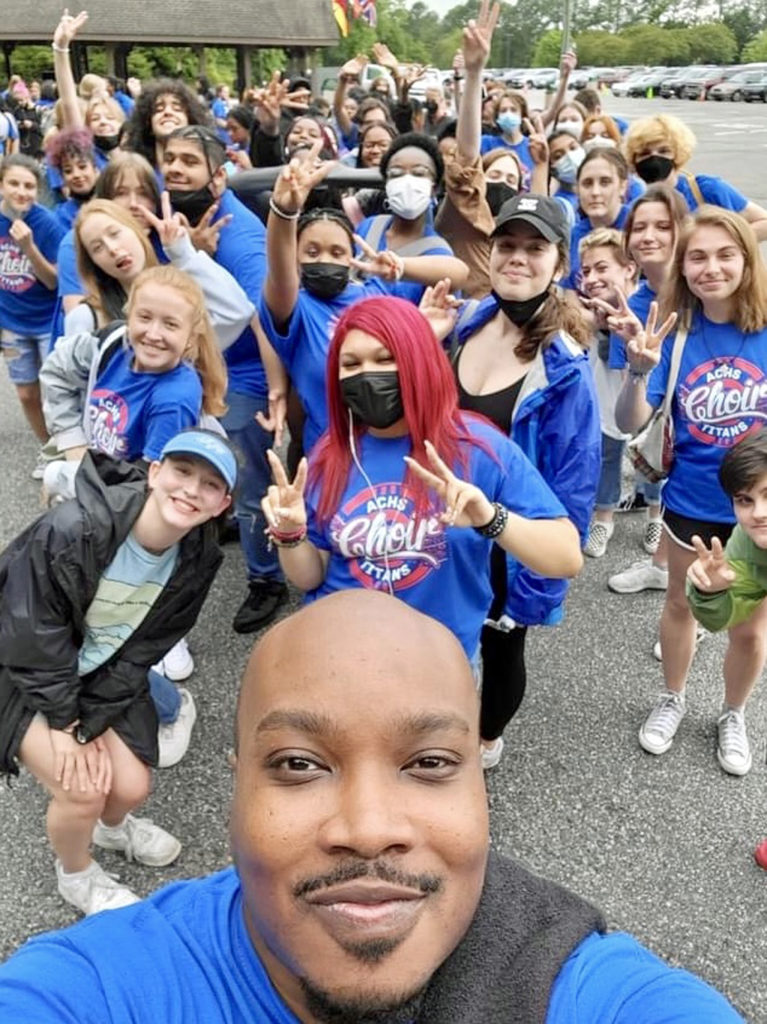 Most of these students had not traveled across the country for choir competitions before. Those who had were a select few seniors, and they were freshmen the last time they traveled in this capacity, also to Busch Gardens. Winning at this location created a perfect full-circle moment.
In 2020, the ACHS choirs were set to travel to Orlando for the Music in the Parks series at Universal Studios. We all know what happened next. Traveling, concerts, entire schools were shut down. Students learned and sang from home. By fall 2021, students, teachers, and parents had all grown accustomed to this being the new normal, and it was settled that ACHS Choir would compete.
"Not having traveled in three years, students were very excited. After our last two seasons had graduated, this group was about 75 percent new students, " said Thorpe. "They were really excited to travel and take our repertoire on the road."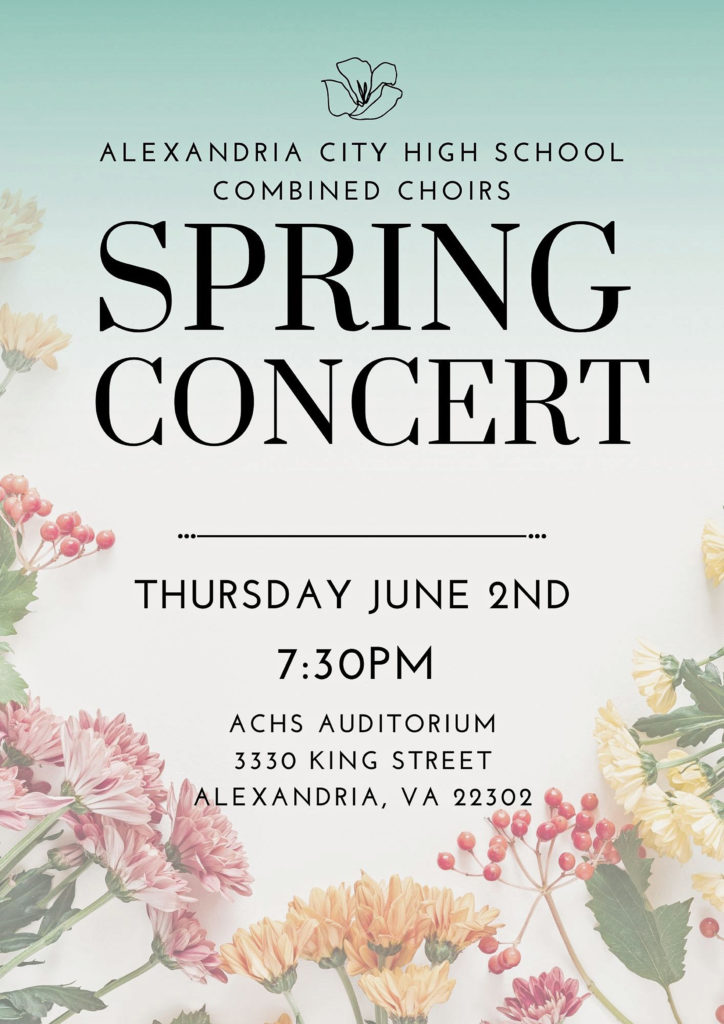 They refined their repertoire for months, enduring choral and program assessments throughout the spring. By the time of the competition, "they were extremely familiar with the material," says Thorpe. Familiar, comfortable, and confident.
When the choirs arrived at Busch Gardens on May 13, they proved they were ready—to themselves, to the judges, and to the George Washington Middle School students who accompanied them on the trip. George Washington Middle School is the feeder middle school for ACHS, so many of these students will become Thorpe's students in the coming years.
"I see great potential," says Thorpe, "and I am looking forward to meeting them. Next week, I'm going over there to listen to a few of them and place them in one of our choirs for next year."
Each choir at ACHS is comprised of students from grades nine through twelve. They are placed in their appropriate choruses after an evaluation, regardless of whether they've taken choir. The concert choir is mainly ninth-grade students who have had prior experience; the mixed choir blends students nine through twelve who have no previous choir experience; the advanced choir is open for all students but requires an audition.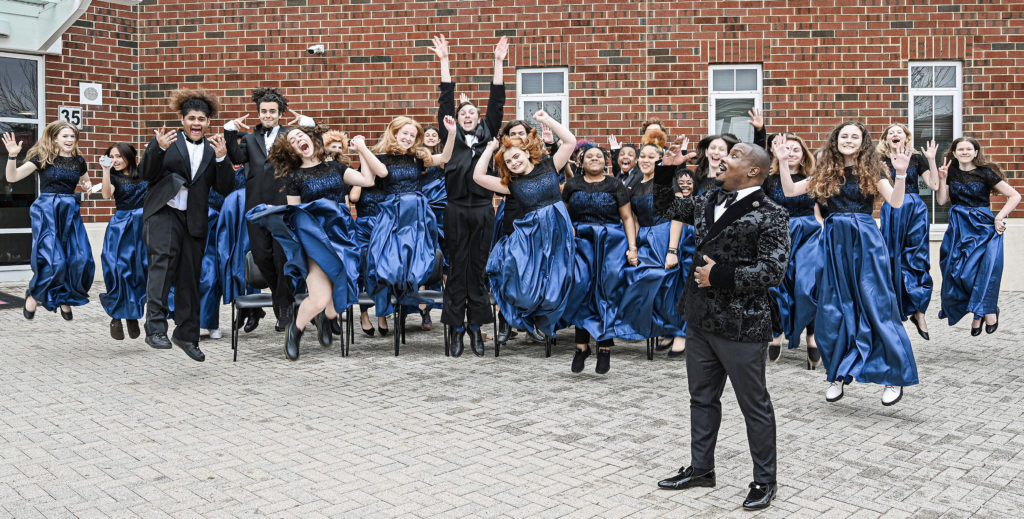 With the breadth and depth of this program, Thorpe ensures that there is a spot for anyone who wants to join.
"Any student interested in chorus can sign up at any time. This is a warm, safe environment where students with a common passion and purpose can be themselves. We use music as a tool to get them to a new learning level in life. Anyone who wants to explore the performing arts, we welcome them into our family anytime."
To learn more about ACHS choir programs, visit www.acps.k12.va.us/domain/1135.
Alexandria Schools Awarded $2.3 Million for New Electric School Buses