Seniors
Goodwin House Acquires The Hermitage Senior Living Community in the West End
Final sale slated for August 1, 2022.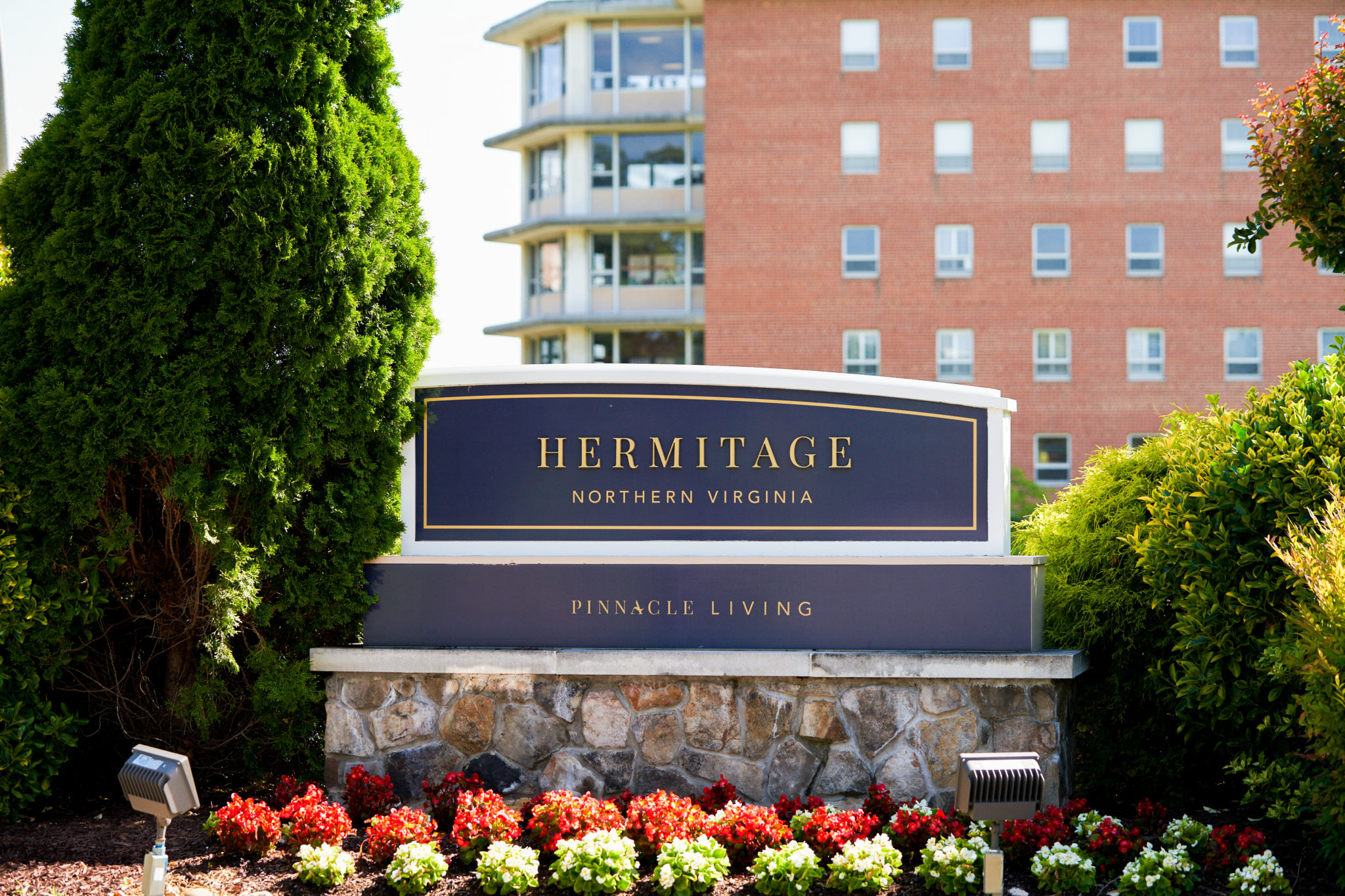 Alexandria, VA- On May 18, 2022 – Goodwin House Inc. (GHI), a not-for-profit regional senior living and health care services organization in the National Capital Region, announced the acquisition of Hermitage Northern Virginia, a senior living community in Alexandria, Va. The community is home to 100 residents, employs more than 100 people and offers Independent Living, Assisted Living and Long-term Care. The final sale is expected to be official on August 1, 2022.
Goodwin House has three existing entities that serve the Alexandria area and beyond—Goodwin House Alexandria, Goodwin House Bailey's Crossroads, and Goodwin House at Home. The, Hermitage, operated by Richmond-based nonprofit senior living organization, Pinnacle Living, will be the third Goodwin House senior living community in Northern Virginia, and the fourth entity overall.
"Goodwin House is grateful and excited to welcome the residents and team members of Hermitage Northern Virginia into our organization. Together, we will continue to grow our mission to support, honor and uplift the lives of older adults and those who care for them," says Rob Liebreich, GHI president and CEO. "We are also grateful to Pinnacle Living for its 60 years of service to the older adults and team members who have resided and worked at Hermitage Northern Virginia."
Both Goodwin House and Pinnacle Living are faith-based, not-for-profit organizations, so their values align, and as the greater DC-metro area sees an increase in the need for senior living services, the acquisition comes at an impeccable time. The Hermitage seven-acre campus, located in Alexandria's west end, several structures as well as a top-floor community room with expansive views of Washington, D.C. for private gatherings, a restaurant-style dining room, game room, library, fitness room and chapel. Additionally, the campus features walking paths, gardens and a greenhouse.
"Hermitage Northern Virginia has been a valuable part of our business portfolio for 60 years," says Christopher P. Henderson, Pinnacle Living president and CEO. "We are delighted to transition this beautiful community to Goodwin House, an organization that shares similar faith-based roots and a long-standing commitment to meeting the needs of seniors and those who choose to serve in our mission focused field. It brings tremendous comfort to know that our mission will continue in Goodwin House's capable hands."
Goodwin House prides itself in its initiatives to improve senior adult mental and physical health and quality of life. Some of its programs to do just that include StrongerMemory, the Citizenship Grant Program, Medicare-certified Home Health, and Hospice (when needed). As Goodwin House's programs continue to grow, so does its community. The Hermitage will now officially become part of that ever expanding community.
"Goodwin House looks forward to working closely with Pinnacle Living to ensure a smooth transition experience for the residents and team members," concludes Liebreich. "As we welcome the residents and staff of Hermitage Northern Virginia into the Goodwin House family, we are very appreciative of the opportunity to be an organization of choice for more older adults and an employer of choice for the people who serve them in the National Capital Region."
For more information on the acquisition and its proceedings, and all other Goodwin House programs, visit goodwinhouse.org.
HOT NOW: Alexandria City High School Choir Brings Home Three First Place Trophies