Seniors
Goodwin House Helps Staff Become Citizens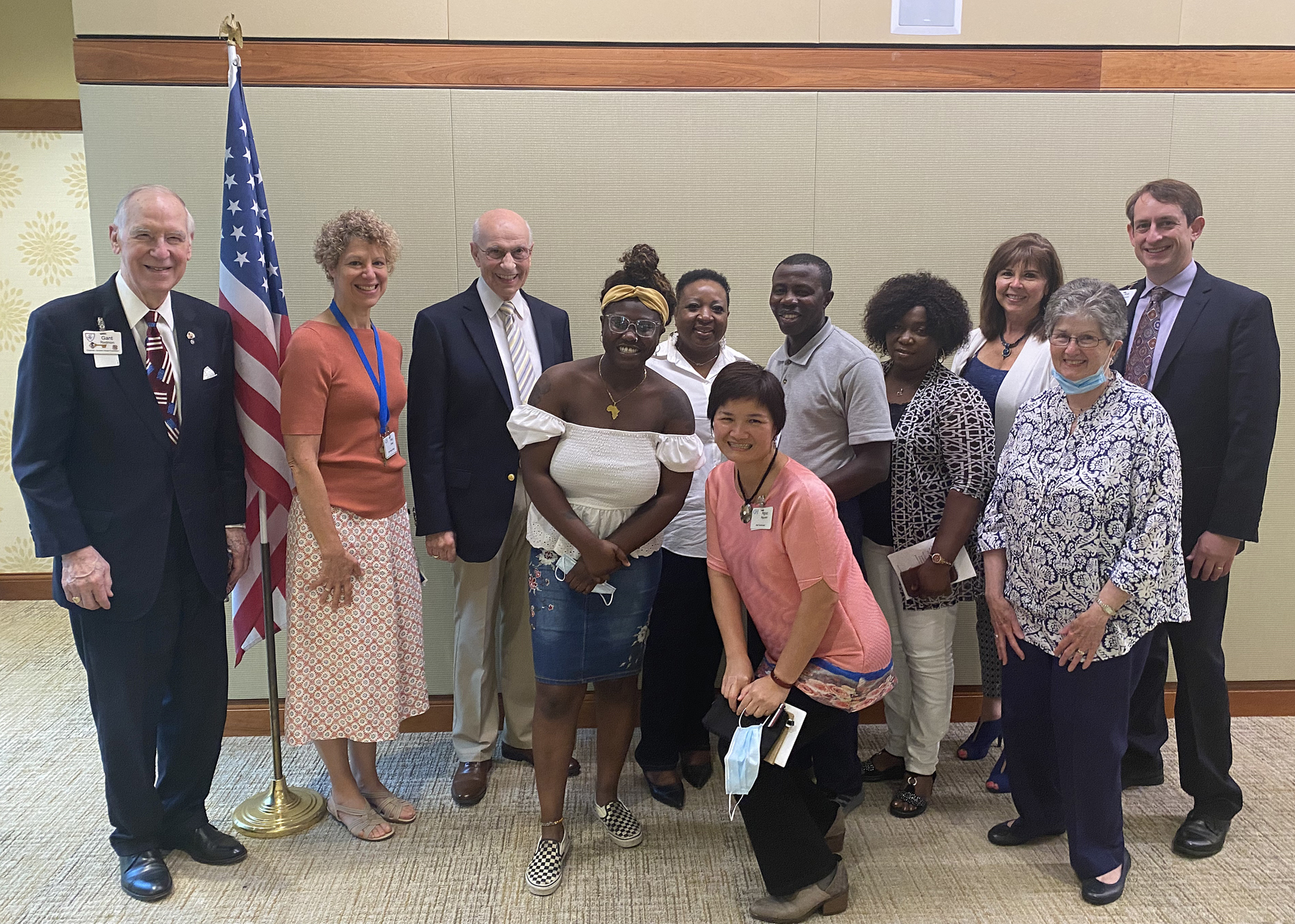 Alexandria, VA – Goodwin House, Inc. has launched a U.S. Citizenship Playbook, a program to assist staff in attaining U.S. citizenship.
Goodwin House CEO Rob Liebreich says, "About 25% of all staff in our industry come from an immigrant-based background. We have over 60 countries represented by our staff, and since 2018 over 90 individuals have benefited from this program."
Suggested in 2018 by a Goodwin House resident, today's Playbook began as a Citizenship Grant Program that focused on covering the U.S. citizenship application fees.
Chief Philanthropy Officer at GHI, Valerie Burke, says, "Anyone who is an employee of Goodwin House can have fees paid for naturalization. That fee is $725, which is tough for some people to pay. One resident came up with the idea several years ago, and we started fundraising through the foundation. It is a way to support, honor, and uplift our staff members and a great way to engage our residents."
Not only does this program pay the Citizenship application fee, but residents have taken to tutoring staff members for the citizenship test.
Liebreich says, "A sense of love and family immediately permeated Goodwin House. We had $40,000 donated within two weeks. The kind of outpouring we saw was amazing, and it continued with our residents. They love being able to tutor and engage staff to pass tests. This is a holistic approach. They have a vested interest to ensure the staff is successful."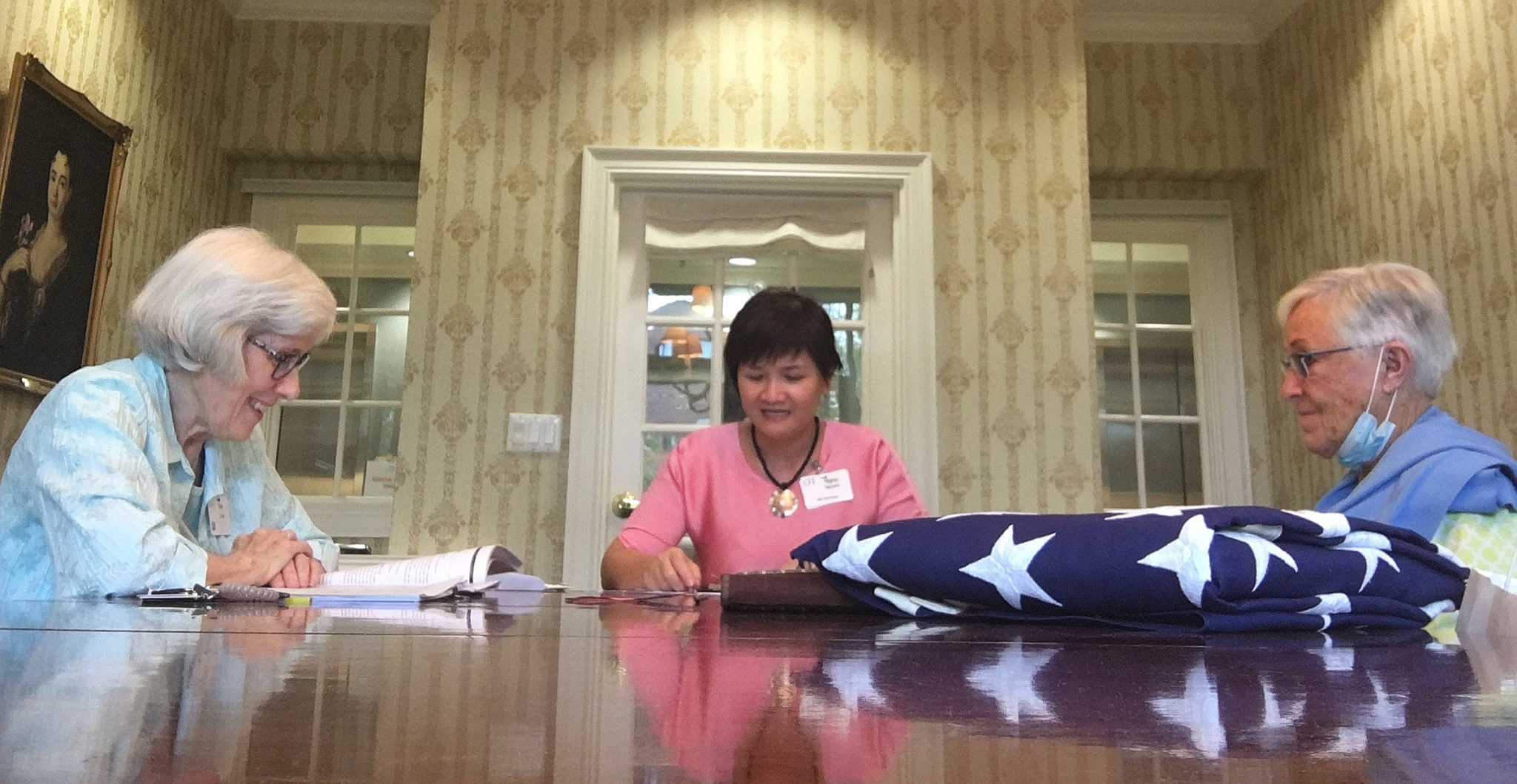 To apply for U.S. citizenship, one must have been in the United States for five years. For many Goodwin House staff members, their first job in America is with GHI. That GHI helps them obtain citizenship and does require them to remain in their position, but instead allows them to grow is part of what Goodwin House stands for.
"Being a good citizen is part of the organization's goal too. We want to be good citizens within our organization and help not just the lives of older adults, but those of the people who care for them," says Liebreich.
The Citizenship Playbook has proved to be such a significant success and asset to those seeking citizenship that Liebreich hopes to take it national. "If we find something that works well within our organization, we want to share it outside with others," he says. "We believe it is part of our faith-based non-profit goal and mission. We see a national potential with the program. We've received a lot of interest from a number of large-scale associations that represent thousands of other providers in our space. We are excited about that, and the feedback from those organizations has been positive. By providing a full citizenship pathway for free, we are making sure we can help and benefit as many people as possible."
The Citizenship playbook is funded through the Goodwin House Staff Support fund. The fund covers tuition assistance and an emergency financial grant. The playbook is available for free from the Goodwin House website at goodwinhouse.org/blog/how-to-expand-your-workforce-by-launching-a-u-s-citizenship-program/ or visit goodwinhouse.org/giving/ to donate to the support fund today.