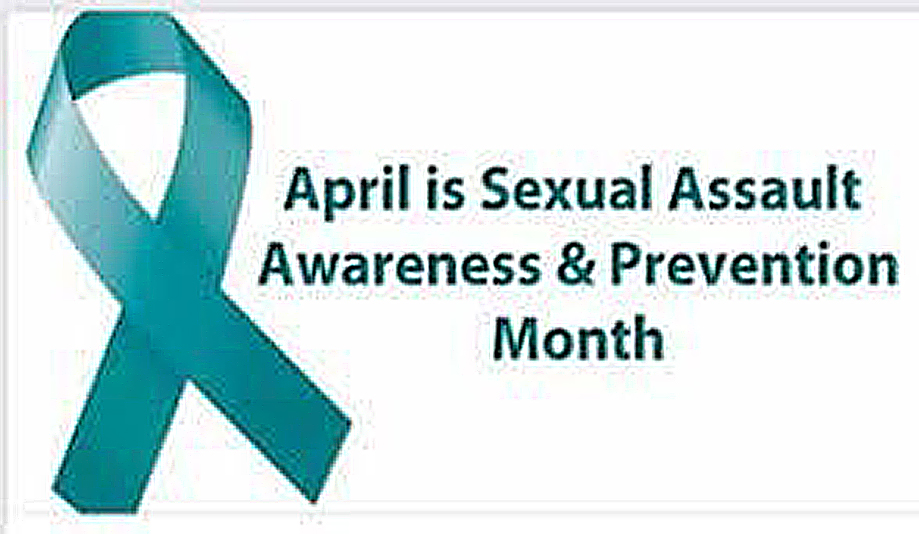 By Ann Harbour
Alexandria, VA – For 21 years, April has been designated as Sexual Assault Awareness month, a time to reflect on and reaffirm efforts to address sexual assault, harassment, and abuse. The Alexandria Commission for Women has redoubled our efforts to raise awareness and support the services provided in the city to address sexual assault, abuse, and harassment.
Within the Alexandria Department of Health and Human Services are the Alexandria Sexual Assault Center (SAC) and Domestic Violence Program. These programs are dedicated to cultivating a safe, healthy, and just community through advocacy, education, and prevention. In 2021 alone, the Sexual Assault Center 24-hour hotline received 1,245 calls, 5,670 service contacts, and assisted 235 clients.
Alexandrians may connect with dedicated staff around the clock to receive appropriate support for their trauma. Crisis intervention services are accessible through a 24-hour, 365 day a year hotline. An individual in crisis can receive an immediate response to requests for sexual violence information, intervention, accompaniment, and other emergency services.
This service is for those who have experienced sexual assault, sexual abuse, or sexual harassment. Staff and trained volunteers can accompany an assault survivor to the hospital or other medical facilities, police station, or the child advocacy center. Counseling is available to support the client in their recovery process. The goal is to return the client to their pre-crisis level of functioning.
Sexual assault therapy encompasses sexual assault counseling and entails more in-depth, process-oriented work for children, adults, couples, or families. Sexual assault therapy may address longer-term patterns and coping mechanisms, obstacles hindering the recovery process, and other factors.
Sexual assault therapy is often, but not always, longer-term work than sexual assault supportive counseling. It may focus on more internal changes, with a goal for the client to utilize the insight gained to promote healthy internal and external changes. Center staff or volunteer advocates also provide information about legal options and accompany survivors through the court process. The SAC staff and volunteer advocates are also available to accompany survivors through SANE exams.
Above all, survivors' well-being is at the forefront of services at the center. Those entrusted with supporting survivors in recovery are dedicated to fostering a thriving community by providing trauma-informed services to all affected by sexual and domestic violence. They are committed to providing inclusive services that respect diversity of race, gender, ethnicity, national origin, age, ability, religion, sexual orientation, and gender identity or expression.
"The Sexual Assault Center is fortunate to be able to provide services to survivors and grateful to the community for their continued support in ensuring survivors have access to essential resources when they need them. SAC has 24-hour hotline services at 703-683-7273, individual supportive counseling, short-term therapy, support groups, medical and legal accompaniment, prevention groups for youth, and community education. SAC has professional staff and trained volunteers available 24/7 to support those in crisis or need." – Debra Evans, Division Chief, Department of Community and Human Services, Sexual Assault Center and Domestic Violence Program.
If you or someone you know needs support, encourage them to connect with the Sexual Assault Center. The center's compassionate staff and volunteers are committed to walking with you in your journey and providing the support you need to best care for yourself. If you are in a position to support the ongoing work of the center, please consider reviewing the center's wishlist that goes directly to help those in crisis at: www.target.com/gift-registry/gift-giver?registryId=6bcf0c70-bc6c-11eb-9092-54ed1d7afa55&lnk=registry_custom_url&type=CHARITY
Ann Harbour is Chair of the Alexandria Commission for Women.